SPIN's 24 Summer Albums That Matter Most
For music fans summer means booze-spiked ice tea, lively outdoor festivals, and hot new albums. To help you find the latter, we present our preview of the most promising LPs hitting stores this season, including Red Hot Chili Peppers, Arctic Monkeys, Stephen Malkmus, Beyonce, Eminem, Fucked Up, Little Dragon, and more.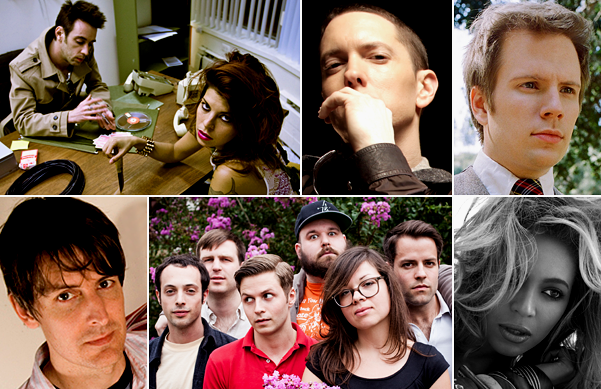 For music fans summer means booze-spiked ice tea, lively outdoor festivals, and hot new albums. To help you find the latter, we present our preview of the most promising LPs hitting stores this season, including Red Hot Chili Peppers, Arctic Monkeys, Stephen Malkmus, Beyonce, Eminem, Fucked Up, Little Dragon, and more. -- written by Andy Battaglia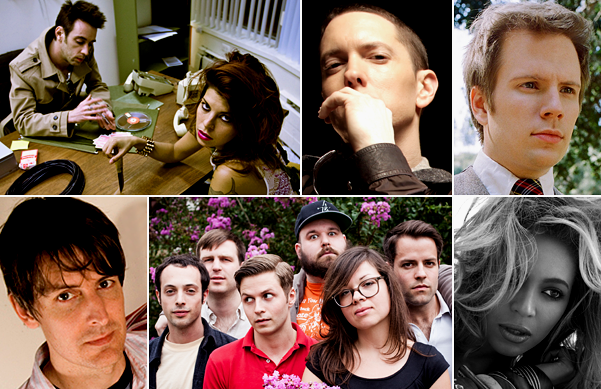 For music fans summer means booze-spiked ice tea, lively outdoor festivals, and hot new albums. To help you find the latter, we present our preview of the most promising LPs hitting stores this season, including Red Hot Chili Peppers, Arctic Monkeys, Stephen Malkmus, Beyonce, Eminem, Fucked Up, Little Dragon, and more. -- written by Andy Battaglia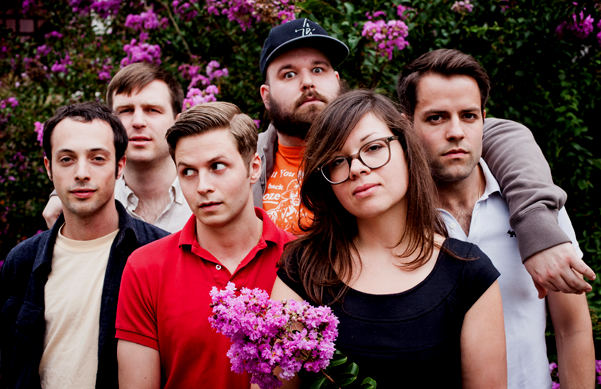 David Comes To Life (Matador)
Release date: June 7
The Skinny: Certain punk music might be tagged as "operatic" in a way that means it's merely emotional, but really, opera? Though it won't likely be welcomed by distinguished patrons of the arts tucked away in red velvet seats, David Comes to Life does make good on its operatic ambitions with a cryptic, wandering story of a man working in a light-bulb factory over the course of 80 tangled and gnarly minutes. That leaves a lot of time for Fucked Up to slather the idea of hardcore punk with their own sort of colorful, psychedelic adornments -- not to mention the famously ferocious vocalizing of unhinged frontman Damian Abraham.
Fast Fact: In a great video documentary on the intricate history of the band, Fucked Up architect Mike Haliechuk says, in the midst of footage that partially suggests otherwise, "We're just like regular people. We're not punks -- like, we're not trying to fuck with anybody anymore. We did do that when we were younger, but now we're just trying to make interesting music that people like."
LISTEN: Fucked Up, "Queen of Hearts"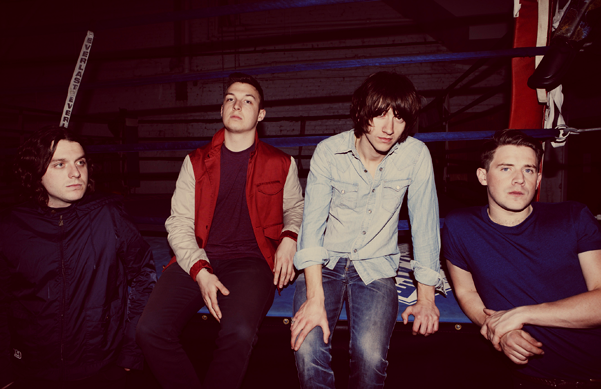 Suck It And See (Domino)
Release date: June 7
The Skinny: There's nothing diffident at work in naming an album Suck It and See, and there's even less shy in the makeup of Arctic Monkeys. The band from Sheffield, England, came on big in 2005 with a brash, brassy swagger that pried the prizes of Britpop away from the laddish punters who cottoned to the style in the '90s, and it's been a wild slur of words and sassy gestures ever since. For their fourth album, Arctic Monkeys teamed up again with producer James Ford from Simian Mobile Disco with a stated aim to dress down some of the elaborate arrangements of their 2009 album Humbug and to let the words in their songs-- always many, and always tightly packed -- swing a little more freely.
Fast Fact: Among the prospective titles for the album, according to frontman Alex Turner, was The Thunder-Suckle Fuss Canyon, which wound up sticking around as a lyric instead.
WATCH: Arctic Monkeys, "Don't Sit Down 'Cause I've Moved Your Chair"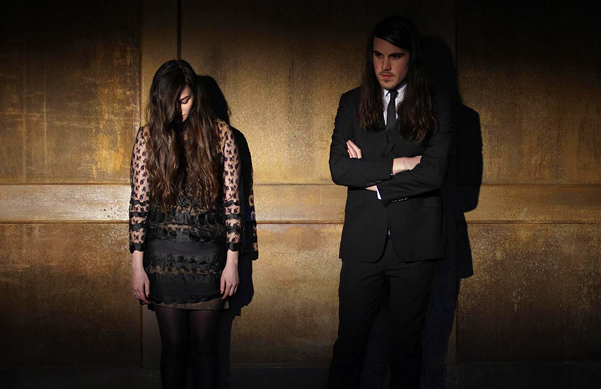 Cults (In The Name Of/Columbia)
Release date: June 7
The Skinny: What would the Ronettes have sounded like if they'd grown up listening to the Killers, developed a teenage crush on one of the guys in Crystal Stilts, and decided to start a band in Brooklyn because by the time they moved there everybody in Brooklyn, more or less, had a band? The result would have wound up somewhere in the realm of Cults, a duo living in the same ever-burgeoning borough as many of their contemporaries in the art of making deliciously accessible, deliciously young pop with a streak of indie weirdness about it. For their debut album, the group -- singer Madeline Follin and guitarist Brian Oblivion -- teamed with engineer Shane Stoneback (Vampire Weekend, Sleigh Bells) and cast together a group of songs that mingle shiny old '60s girl-group melodies with subtly sinister lyrical themes, all slathered in a thick coating of reverb.
Fast Fact: On the lyrical use of certain lines tracing back to Charles Manson, Patty Hearst, and poison-Kool-Aid devotee Jim Jones, Cults' Oblivion said: " I wanted quotes of ugly people saying beautiful things. That's the pinnacle of beauty to me, when someone who is so obviously disagreeable in every way can say something perfect."
WATCH: Cults, "Abducted"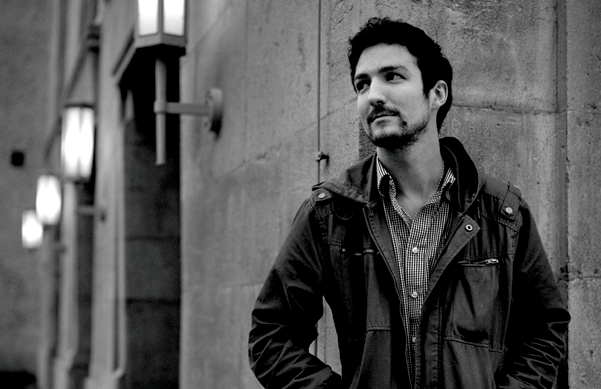 England Keep My Bones (Epitaph)
Release date: June 7
The Skinny: For those not already wise to the fact that an album called England Keep My Bones is probably about that great bastion of Great Britain, how about this: There's a song called "English Curse," about nothing less than the death of William II. No matter how tightly it clings to its subject matter, though, the songwriting style of Frank Turner tends to spin off impressions and themes that glimmer and sizzle in all kinds of different contexts. That's what's made the slightly punkish English folk troubadour a favorite of fans whose eyes light up at comparisons to Joe Strummer and "early Bruce Springsteen." For England Keep My Bones, his forth album, Turner called in help from the likes of ex-Hold Steady member Franz Nicolay and the Unbelievable Truth's Andy Yorke (Thom Yorke's brother), and stayed in place with Epitaph, a label with true punk roots and ever-expanding earthy appeal.
Fast Fact: The first single, "Peggy Sang the Blues," is about Turner's grandma Peggy, who -- Turner recently told SPIN -- "got me drinking whiskey and playing poker at age 10."
LISTEN: Frank Turner, "I Am Disappeared"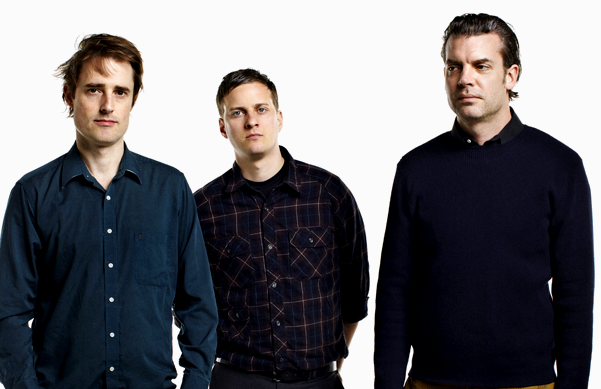 Gloss Drop (Warp)
Release date: June 7
The Skinny: Arty prog band Battles went through a big personnel change after a few years touring in support of their triumphant 2007 album Mirrored, losing spirited guitarist/electronicist/abstraction-man Tyondai Braxton to a solo career that has already included an ambitious album of orchestral music made well outside the mold of math-rock. That left the rest of the three to carry the torch, or burn it, as seems more fitting for a band as intense as Battles. For Gloss Drop, their second album for progressive English imprint Warp Records, the group worked on ratcheting their torqued sound (with guitars that wheeze and drums that pummel) ever-tighter, and they teamed up with an eclectic cast of guests including synth-pop whiz Gary Numan, Boredoms screamer Yamantaka Eye, and steamy Chilean techno ace Matias Aguayo.
Fast Fact: Battles swerved severely from their status as heady math-rockers for their new video for "Ice Cream," which features nubile young girls licking things.
LISTEN: Battles, "Ice Cream (Featuring Matias Aguayo)"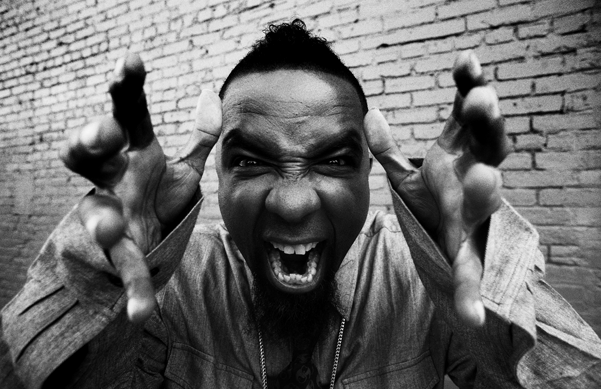 All 6's and 7's (Strange Music)
Release date: June 7
The Skinny: No one responsible for founding a label called Strange Music is going to hew too close to normal, but Tech N9ne strays further than might be expected. The rapper from Kansas City boasts a style that is tense, pinched, fast, and fidgety, and in case the grain of his voice doesn't get the point across, he's known to wear corpse paint on his face like an android metal dude. For All 6's and and 7's (due out on 6/7), Tech N9ne called in support from a big cast of collaborators, including Snoop Dogg, B.o.B., E-40, T-Pain, and Lil Wayne, the last of whom Tech N9ne hatched a plan with during a visit to Rikers Island. And of the songs out already, "Worldwide Choppers" sounds a particularly riotous note with Tech N9ne joined by MCs from all over the world (Turkey, Denmark, even Alabama).
Fast Fact: As a younger man (he's now 39), Tech N9ne used to take a camcorder into empty buildings in Kansas City in hopes of getting footage of a ghost.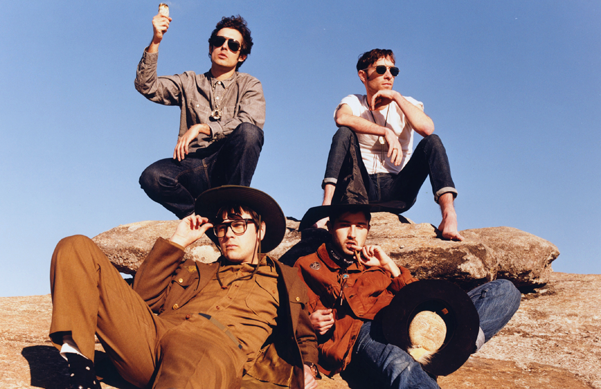 Arabia Mountain (Vice)
Release date: June 7
The Skinny: Black Lips swaggered out of the same Atlanta rock scene as Deerhunter and, similarly, have parlayed hard-won underground cred into status approaching something much bigger. Stated influences for their sixth album, Arabia Mountain, include the ever-raw and ready Stooges classic Fun House, but then, they also worked with Mark Ronson, a vaunted producer who's commanded way more highly appointed projects by the likes of Amy Winehouse, Christina Aguilera, and Lily Allen (plus Ghostface Killah!). Recording sessions for the album -- whose title owes to a geologically odd mountain of rock outside Atlanta -- reportedly included use of a microphone jammed into a human skull, so no worries to those concerned that Black Lips might have cleaned up too much.
Fast Fact: In a story ready for the annals of rock history, Black Lips recently came out with news that Ronson almost died during the making of the new record, after they all got food poisoning from raw liver eaten with a mind to get inspired for a song called "Raw Meat." From Ronson himself, to the NME: "I was diagnosed with something with a lot of syllables in it. I almost died. But I don't think it was intentional on their part."
LISTEN: Black Lips, "New Direction"

WATCH: Black Lips, "Modern Art"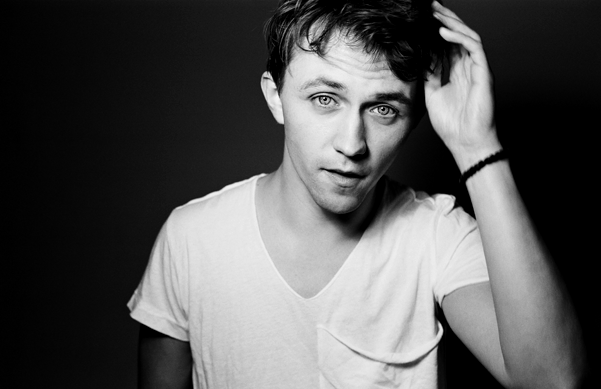 Sondre Lerche (Mona)
Release date: June 7
The Skinny: Sondre Lerche bubbled up in the early 2000s, at the beginning of what has been a sustained influx of stately indie music from Scandinavia. Lerche hails from Norway, though there's nothing especially Norwegian about his sound, which drifts from his folkie sweet-spot to other styles licked by orchestral swells and subtle electronic tweaks, plus jazz and lots more. For his sixth album, Lerche used a studio in his new stomping grounds of Williamsburg, Brooklyn, and enlisted help from friends who have worked with Midlake, Regina Spektor, and Spoon, among others. They made a point of recording to tape, too, which means they couldn't get too fussy.
Fast Fact: Fluent in a number of different styles, Lerche made most of the music for the 2007 movie Dan in Real Life, the one whose poster showed Steve Carell laying his head on a big stack of pancakes.
LISTEN: Sondre Lerche, "Private Caller"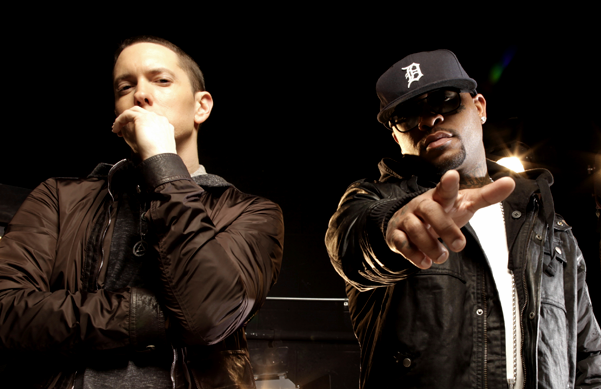 Hell: The Sequel EP (Shady/Interscope)
Release date: June 14
Eminem and Royce Da 5'9" appeared together on Em's 1999 breakout The Slim Shady LP and have kept up, sometimes feudingly so, as both have grown to navigate the world beyond the streets of Detroit where they grew up. They hit a rough spot when Royce had issues involving his manager and Dr. Dre (he wouldn't fire his manager as per Dre's wont), and then things grew worse when Royce had issues with Eminem's cohort D12 (resulting in some diss tracks slung between the two camps). All that's a few years in the past now, however, and after Eminem signed Royce's group Slaughterhouse to his Shady label, the duo got back together and dusted off the Bad Meets Evil name (which goes back to that original Slim Shady collaboration track, "Bad Meets Evil"). The result, Hell: The Sequel, is a 9-track EP, with guest bits by Bruno Mars and Mike Epps and otherwise lots of interconnected rapping by two veterans who have been around the block and back.
Fast Fact: The Jay-Z-Eminem song "Renegade" on Jay-Z's The Blueprint was originally a collaboration between Eminem and Royce.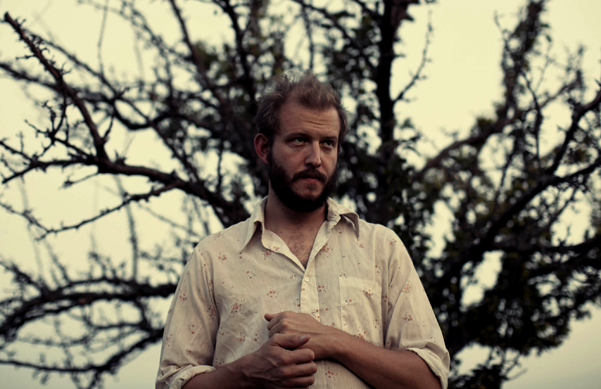 Bon Iver (Jagjaguwar)
Release date: June 21
The Skinny: Pretty much the only thing Bon Iver's Justin Vernon hasn't done in the three years since For Emma, Forever Ago broke big in indiedom is to make a full-length follow-up, so the stakes are high for a second album. Vernon hasn't lacked for activity: He took his isolated folk songs on the road to rapturous reviews, he dabbled with Autotune on an EP (Blood Bank), he made an incongruous move with the quasi-R&B project Gayngs, and he found a fan in a certain guy named Kanye West, whose album Vernon appeared on to the surprise of effectively everybody. But Bon Iver: that's where his heart lies, and that's where Vernon's voice -- an increasingly dynamic and impressive falsetto cry -- stands to be heard most clearly.
Fast Fact: Before he hit upon his distinctive vocal sound, Vernon had considerably less to offer. To Jimmy Fallon during a recent episode of his late-night TV Show, Vernon said, "I always had a voice that sounded a little bit more like Hootie or something."
DOWNLOAD: Bon Iver, "Calgary"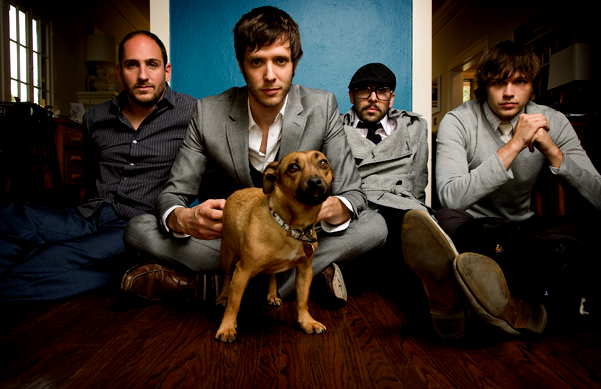 180/365 (Paracadute)
Release date: June 21
The Skinny: The ambitious members of OK Go do more than just make elaborately staged videos. They make music too, which all the talk about their distinctive video work (the treadmill one, the Rube Goldberg contraption one) tends to bury in the conversation. In terms of sound, OK Go have tended toward clean and concise power-pop, with a certain amount of smarts laid bare, since they got together in Chicago in the late '90s. That's what's on tap again for 180/365, a live album featuring 19 tracks recorded from different shows on the road in 2010. It was produced and mixed by Dave Fridmann (Flaming Lips, Mercury Rev), so it's safe to expect something more than slurry fuzz-fests and overzealous audience applause.
Fast Fact: The latest in OK Go's long string of conceptually savvy marketing moves: The band wrote and recorded the theme song for POM Wonderful Presents: The Greatest Movie Ever Sold, a documentary by Morgan Spurlock (of the participatory McDonald's doc Super Size Me) about product-placement and the specter of advertising in art.
LISTEN: OK Go, "All Is Not Lost (Live At St Olaf's: Northfield, MN 10/8/10)"

14.TAKING BACK SUNDAY
14/26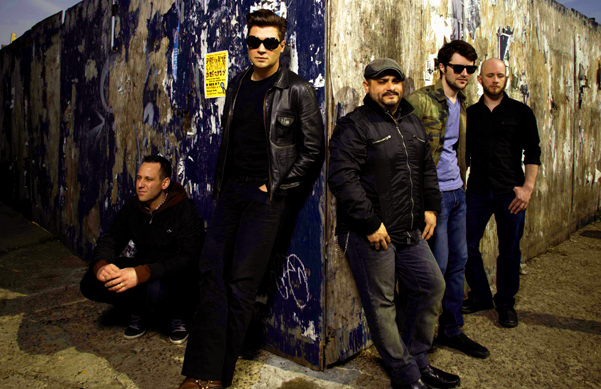 Taking Back Sunday (Warner Bros)
Release date: June 28
The Skinny: It's not exactly the Stooges or the Pixies reuniting after years and years apart, but the original lineup of Long Island group Taking Back Sunday gathered to work on this, the band's fifth album and the first with the original lineup in seven years. Singer-guitarist John Nolan and bassist Shaun Cooper are back in the fold after jetting in 2003, and the sessions went well enough for frontman Adam Lazzara to say about one song in particular to SPIN, in October of last year, "Once we got done with it, we ended up listening to it 15 or 16 times in a row, and we were all kind of like, 'Holy shit.' When everybody's like 'Holy shit' about something, you're onto something." That was the album-opening "El Paso," and there are 10 more of reportedly pretty different kinds, all made with producer Eric Valentine (Queens of the Stone Age, All-American Rejects, plus TBS's own 2006 album Louder Now).
Fast Fact: Taking Back Sunday are from Amityville, N.Y., the town at the heart of the movie Jaws.
LISTEN: Taking Back Sunday, "Faith (When I Let You Down)"

4 (Music World Music/Columbia)
Release date: June 28
The Skinny: Those who haven't seen it should waste no more time before checking out recent video footage of Beyonce running through a song in her dressing room, without a microphone, a lighting rig, wind machines, or even much more than just a few people around to almost accidentally listen and be summarily blown away. The tune (which she performed later that night on American Idol) is "1+1" from 4, and it goes a long way toward showing how powerful and lasting Beyonce can be beneath all the wild pop pomp that attends her. Not that wild pop pomp isn't good for her: "Run the World (Girls)," the first single from 4, gets by on a little more than a jagged, desiccated radio-ready beat and some slurred electronic stutters. For the rest of it, Beyonce called in Andre 3000 (who features in a song called "Party") and reportedly drew inspiration from a big liking for Afrobeat godhead Fela Kuti and a wide cast of others including Lionel Richie and DeBarge.
Fast Fact: For those who can't bear the weight of her talent, beauty, and grace, take solace in the fact that Beyonce does not always look good. Check out her and beau Jay-Z arriving at a big recent Metropolitan Museum of Art benefit.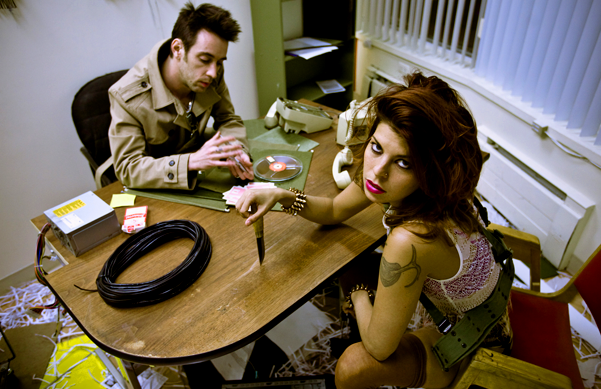 Sound Kapital (Sub Pop)
Release date: June 28
The Skinny "Like Fad Gadget and Suicide before them…" -- those are strong words to thread into a press-release about a forthcoming album made with synthesizers, especially when the "them" only just recently starting writing with synthesizers exclusively for the forthcoming album in question. But so it stands for Handsome Furs, the husband-and-wife duo of Dan Boeckner and Alexei Perry. Boeckner made his name as part of the multi-talented Canadian indie-rock band Wolf Parade, but Handsome Furs has increasingly risen to the status of something more than a side-project. For this, their third album, the duo made a point of playing on old vintage analog synthesizers and then dressing up the resulting songs with more-normal guitar in the studio. What were they after? At least in part, "The attitude heard throughout the hard-to-find '80s Eastern Bloc electronic and industrial sides they listened to during their travels."
Fast Fact: Attentive travelers and tellers of tales, Boeckner and Perry were the subjects of an eight-part video-documentary series on CNN.com last year called Indie Asia: On Tour with Handsome Furs.
LISTEN: Handsome Furs, "Repatriated"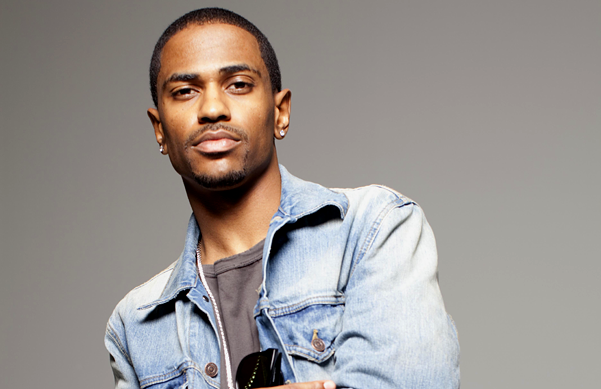 Finally Famous (G.O.O.D. Music)
Release date: June 28
Big Sean got his first big break after bum-rushing Kanye West at a radio station in Detroit and impressing him with a short bit of freestyle he dropped in a doorway. That's not a bad thing for a prospective rapper to have on his resume, nor is the deal that Sean signed with West's G.O.O.D. Music label a couple years after that fateful moment. His full-length debut Finally Famous will feature the requisite cast of big names drafted in for help, but the crisp snap and easy flow of his voice in tracks like "Do It" and "My Last" (the latter featuring Chris Brown) suggest that his success will be fueled mostly by his own private fantasies of fame.
Fast Fact: Big Sean attended Detroit's Waldorf School, part of an idiosyncratic system of institutions populated, according to its website, by "children quoting Shakespeare, performing Latin canticles, writing textbooks of Euclidean geometry, and building simple motors in physics."
WATCH: Big Sean, "My Last"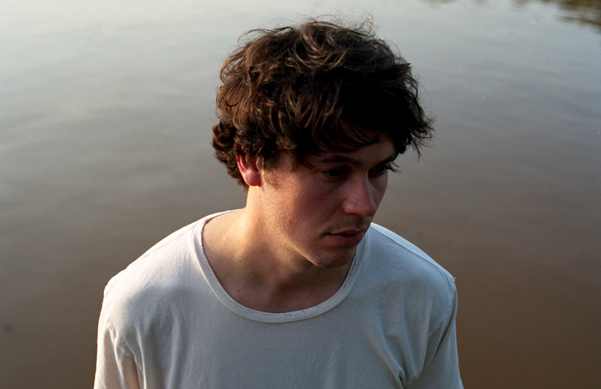 Within and Without (Sub Pop)
Release date: July 12
The Skinny: The genre known as chillwave knows no better exemplum than Washed Out, who came to define the style with a sound that is dreamy, drowsy, and, well, a little washed out. The hit "Feel It All Around" will be familiar to watchers of IFC's hipster-spoof TV show Portlandia (it's the indelibly catchy theme song), and Washed Out -- basically one guy from Atlanta named Ernest Greene -- gained a lot of indie traction otherwise with just a pair of EPs, most notably Life of Leisure, released in 2009. Within and Without is his first full-length, and it features a slightly bigger sound forged in part with help from producer Ben Allen, whose credits include Animal Collective and Deerhunter.
Fast Fact: Lest chillwave continue to be regarded as sexless and wan, the cover of Within and Without features a steamy photo of a young couple doing the deed... which evidently appeared in Cosmo magazine.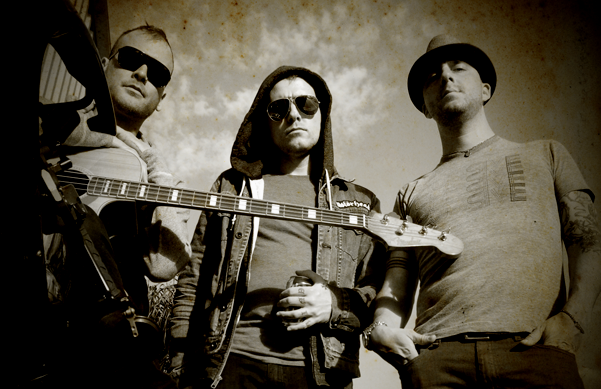 Damnesia (Heart & Skull/Epitaph)
Release date: July 12
The Skinny: The kind of stirring and emotive punk band that fans might concede is "emo" only after negotiating a long list of caveats, Alkaline Trio has written a bunch of pointed songs that are ripe for retreating. And so it is that, before going out on a 15th-anniversary tour this summer, the group got to work on Damnesia. The idea calls for a "selection of beloved fan favorites selected from the group's extensive catalogue and presented in an intimate semi-unplugged format," plus two new songs and a cover of a song by Violent Femmes. (More albums should include a cover of a song by Violent Femmes.)
Fast Fact: Ever a man of the rocker's life on the road (and an abiding fan of This Is Spinal Tap), Alkaline Trio leader Matt Skiba has "Hello Cleveland!" tattooed across his chest -- for real.
LISTEN: Alkaline Trio, "Clavicle"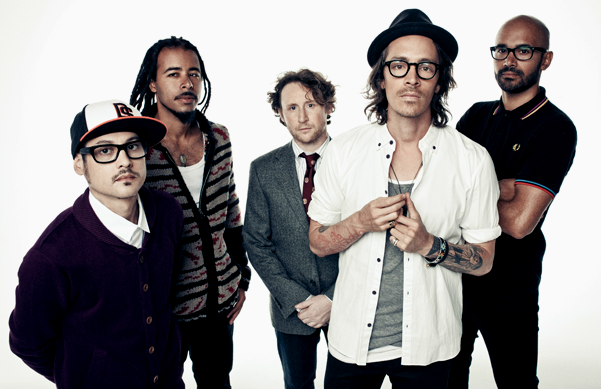 If Not Now, When? (Epic)
Release date: July 12
The Skinny: For their first new album in five years, the members of Incubus split studio time between Nashville and their hometown of Los Angeles, where they entertained new notions of sonic refinement and got back on with producer Brendan O'Brien, who produced beloved records of theirs by the likes of Pearl Jam, Stone Temple Pilots, and Soundgarden. From that, between break sessions reportedly devoted to playing lots of Halo, came a collection of 11 new songs that Brandon Boyd has described as nothing less than an "unabashed, romantic, lush, sonic love letter to the world. It's darker, slower, more rich, more refined, and more involved than anything Incubus has birthed to date."
Fast Fact: Incubus' inspiration of late owes in part to school: as Boyd told SPIN earlier this year, some of their stylistic development comes from guitarist Michael Einziger studying music at Harvard, and some of his own growth comes from taking art classes at Otis College of Art and Design in L.A.
LISTEN: Incubus, "Promises, Promises"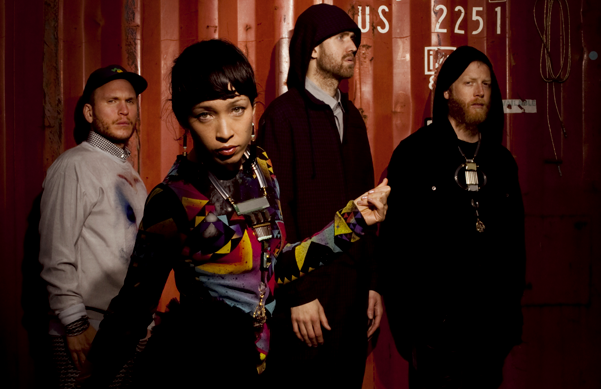 Ritual Union (Peacefrog/EMI)
Release date: July 26
The Skinny: As a rule, it's wise to pay attention to dragons of pretty much any size or nationality, but this Little Dragon from Sweden is especially significant. The group has made some noteworthy friends while bubbling up in the past few years, among them Damon Albarn from Gorillaz, Dave Sitek from TV on the Radio, and someone in the music department at Grey's Anatomy, who liked Little Dragon enough to use their breakout song "Twice." At the core of all that admiration is an alternately propulsive and delicate sound dictated by strains of electro and the striking vocal coo of Yukimi Nagano, none of which is likely to be dialed down on their third album Ritual Union.
Fast Fact: Frontwoman Nagano, born in Sweden to a Japanese father and an American mother, evidently has something of a temper despite her quietude otherwise -- hence the nickname Little Dragon.
WATCH: Little Dragon, "Nightlight"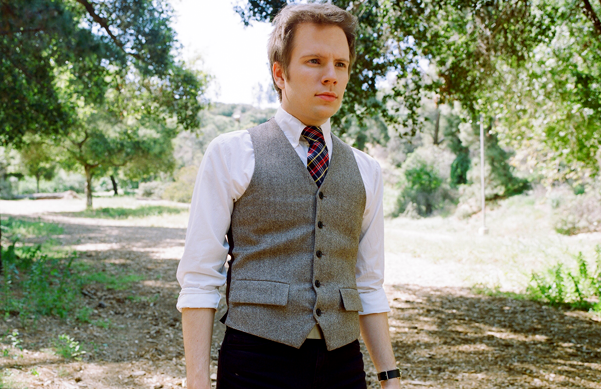 Soul Punk (Island)
Release date: Summer 2011
The Skinny: Is there anyone else around who compares to Patrick Stump? As the frontman for Fall Out Boy, he could be savage and loud, the kind of nervy and energetic bombast-man needed for a rock band of such size. But then, in the same guise and even more so on his own, he can be slinky, funky -- a real "soul music" artist of the sort minted long ago in places like Memphis and Muscle Shoals. Neither of those traits hurts the chances of Soul Punk being something to really latch onto, and it's high time to find out. The song "Explode" is a spasmodically splashy pop song, with a debt owed in places to Michael Jackson, and it seems smart to expect more of the like from a man who's been touring with Bruno Mars and Janelle Monae.
LISTEN: Patrick Stump, "Explode"
23.FOUNTAINS OF WAYNE
23/26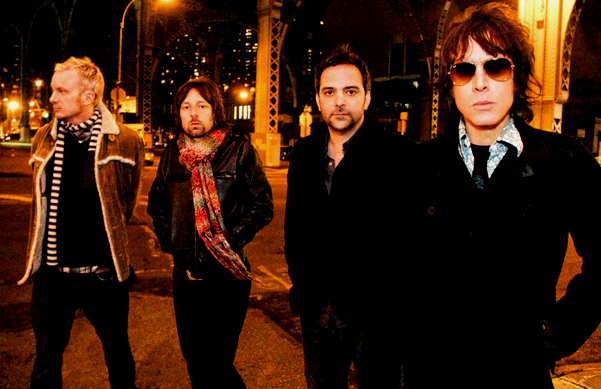 Sky Full of Holes (Yep Roc)
Release date: August 2
The Skinny: Fountains of Wayne are like tenured professors of pop-rock. They have serious pedigrees, with lots of industry laurels and a credit in the Tom Hanks music movie That Thing You Do!, and they won't likely be giving up their posts anytime soon. They're kinda-sorta veterans now, though Sky Full of Holes is just their fifth album since getting together in 1996. For the new one, the dynamic songwriting duo of Chris Collingwood and Adam Schlesinger -- each a true craftsman when it comes to hooking catchy melody and fizzy punch together -- took to producing, while longtime collaborator John Holbrook did mixing duty as he had for past FOW albums Interstate Managers and Traffic and Weather.
Fast Fact: The name Fountains of Wayne comes from a gardening supply store in Wayne, New Jersey, that is no longer around -- but which can be seen in an old episode of The Sopranos.
LISTEN: Fountains of Wayne, "Richie and Ruben"

24.STEPHEN MALKMUS AND THE JICKS
24/26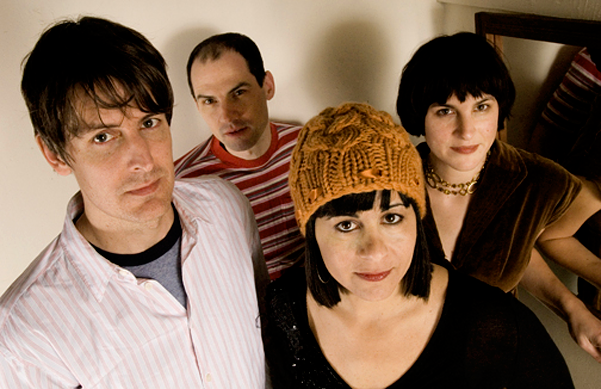 Mirror Traffic (Matador)
Release date: August 23
The Skinny: Now that he's done with the Pavement reunion tour, Stephen Malkmus is free to go back to being just a dude in Portland who puts out solo albums every so often with ample chance to stretch out and try some sometimes-noodly new ideas on the guitar he's been playing since he was really young. For this, his fifth solo album (the supporting presence of "the Jicks" has fluctuated over the years, with little discernible difference), Malkmus called in production help from Beck, which bodes well for an artist who can craft songs to breathless ends when he's careful.
Fast Fact: Jicks drummer Janet Weiss, she of the ferocious pounding in Sleater-Kinney, played on Mirror Traffic but has since left the band, to be replaced by Jake Morris of the Joggers.
25.RED HOT CHILI PEPPERS
25/26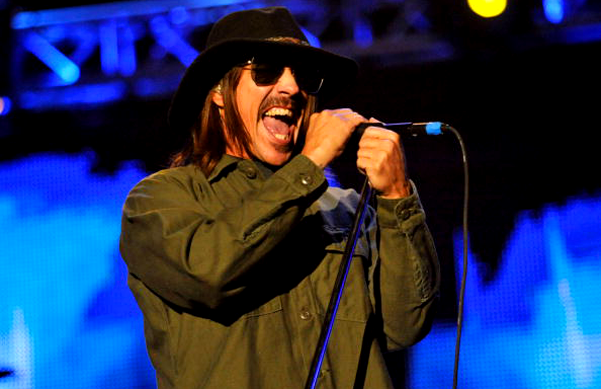 I'm With You (Warner Bros.)
Release date: August 30
The Skinny: Red Hot Chili Peppers' last major statement was a double-album in 2006 called Stadium Arcadium -- every single facet of which reads as a vestige of a time in rock long since past. So now what's the role to be assumed by one of few remaining true "career" rock bands that don't know how to do gestures less than very big? Luckily for them, the members of Red Hot Chili Peppers have lots of energy to expend, not to mention an early-'80s past as a scrappy skate-rock band that couldn't possibly have expected to make it beyond the handful of punk clubs that would deign to have them. Also helping out is new guitarist Josh Klinghoffer (the band's one-time touring player), who replaces the amicably departed John Frusciante.
26.JANE'S ADDICTION
26/26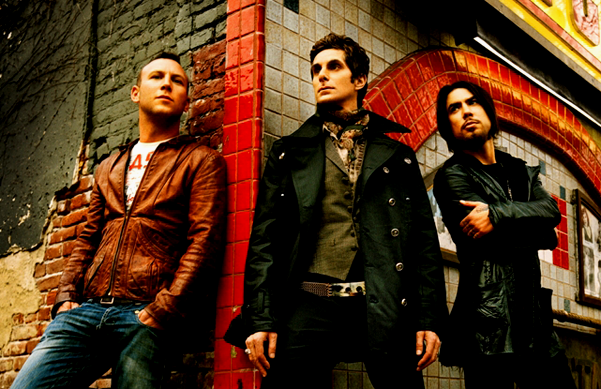 The Great Escape Artist (Capitol)
Release date: September TBD
The Skinny: Is it wrong to think there's a whole big slice of the music-fiending populace for whom Jane's Addiction are known primarily as the guys who did the theme song for Entourage? Certainly there are some, and certainly there's a lot to offer by way of correctives from the band's back catalog. It's been eight years since the last Jane's Addiction album, and The Great Escape Artist comes at a sort of make-or-break time in terms of continuing on as something more than a part of history. For now, it's wait and see, with one clue: The group recently put out a slinky new song, "End to the Lies," accompanied by a video directed by the enterprise responsible for the Adult Swim TV show Robot Chicken.
Fast Fact: Jane's Addiction guitarist-gadfly Dave Navarro has a cool Tumblr, with photos of things like scantily-clad goth girls and nerded-over modular synthesizers, called "Random Stuff From My iPhone."