For their breakthrough second album Face Control, Handsome Furs – the synth-pop duo featuring Wolf Parade's Dan Boeckner and his wife Alexei Perry – traveled around Eastern Europe, where they explored club music and its culture in the post-Soviet era. It was a cool backstory for a great record, but the tales behind the group's third album, Sound Kapital, due June 28, are even crazier. Listen to our complete preview stream of the LP, a week early, here.
Over the last two years, Boeckner and Perry traveled across Asia, where they helped an up-and-coming punk band in Myanmar put on a DIY show (and release a record), swilled strange hallucinogenic rice wine in Vietnam, explored secret underground nuclear fallout cities in China, and, of course, discovered all sorts of foreign music and sounds, which inspired the wildly deranged, thrilling, and spastic electro-punk of the pair's third album.
We caught up with Boeckner to talk about their journey, their fears of getting deported, and what's in store for the future of Wolf Parade.
You and Alexei recorded Sound Kapital while traveling in far-flung areas of the world. What was the craziest experience you two had?
We played a show in Myanmar with this band Side Effects, who sound a little bit like Nirvana. They approached us through a Canadian friend living there, who told us, 'While you're in Asia, can you please think about coming here?' It wasn't a moneymaking operation at all and we spent, like, four months trying to get visas for the show.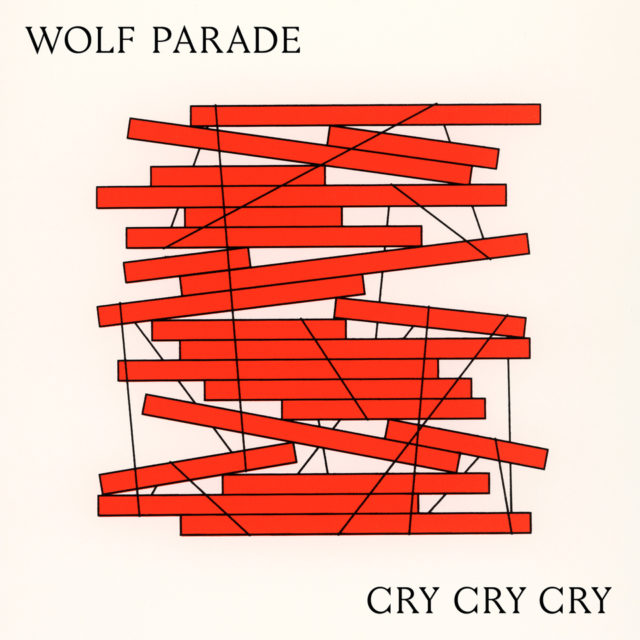 We stayed with the band and spent every waking hour with them. They showed us their lives and I was completely blown away. They only had electricity for six hours and they collectively made 20 dollars a day with their day jobs. They had no money but found resources to write and record an entire album – they would make demos using [outdated software like] Windows 96. And they asked us to help the record get made.
Did you?
Basically, they knew this guy Harris Newman had produced our records. He's just a friend of ours who does mastering but they were like "You know the famous Harris Newman!" So another one of our friends got some music on a hard drive, went to Thailand, we set up an FTP to transfer the stuff and then we'd FTP it back. Presumably, our pal Dan took the masters back to the country. Now they have a record.
Myanmar was controlled by military junta until elections in 2010, although the country is still accused of child labor violations and quashing freedom of speech. Were you two scared at any point for your lives?
Not for our lives, but that we'd get deported. I was mostly scared that the police would crack down on the band we were working with. The worst that could happen to us is that we get kicked out of the country. But with these kids, it's illegal to host a Canadian band and put on a punk show.
Why did you two feel the urge to do such an altruistic deed like that?
It comes from the fact that we grew up in rural, isolated communities in Canada. No one would ever come to play, but a couple of times I'd meet some bands like Unwound or Fugazi in Vancouver, and they were so supportive. I'd tell them, 'I play music and need to get out of this place!' They'd take your demo. They'd maybe write you a letter. That made a huge impression on me.
Sound Kaptial was largely inspired by all the music you were hearing in Asia. What kind of stuff?
The Chinese have this word rennao, which translates to "loud, irritating noise and light." It's a positive thing – this high frequency insanity. You could use that as a one-word description of a street in Tokyo, walking around and two TVs blaring noise while a radio is blasting trebly, screechy, Mandarin pop music through broken speakers. It was sensory overload and I recorded a lot of what I heard on my phone.
The track "Damages," for instance, features a foreign radio broadcast. Is that one of the things you captured on your phone?
Yeah, that's from Manila. There was a hostage taking where a retired police officer had grenades and a machine gun and got on a bus with tourists and took them hostage. We were driving around in a cab and got stuck in a police roadblock, but our cab driver turned on the police scanner. Apparently, the Philippine cops bungled it and shot a bunch of people. It was oppressively hot and we were stuck listening to this broken, terrifying sound – you knew something bad was happening.
Did you discover any bands in China?
We saw this one band AV Akubo in this industrial city of Yuhan. They sound like a modern version of Pere Ubu and are the total product of communist sprawl. Great hooks layered over what could be the sound of a screeching train. They're just bad asses. That was hugely influential on a song like "Cheap Music," where we're trying to make the sound as unpleasant as possible.
What's the one essential travel item you'll always travel with from now on?
A light cotton t-shirt. And bottled water.
Were you two exposed to any weird drugs or drinks?
We had this Vietnamese rice wine that had a gecko in the bottle. It's supposed to have hallucinogenic properties, but I didn't feel it. There were also various mystery powders that we saw in China, like, military-grade methamphetamines. But that was too sketchy. We don't party too heavily on these tours. And flying around with a mystery drug while going through a major Chinese commuter airport with a hangover is probably a screaming nightmare.
Any places you want to explore in the future?
We're booking a tour of South America. And we're going to the Middle East to play Lebanon. And Albania in August. That's something we've never done.
Do you have fans there?
It's interesting. Some cities there will be fans who know all the words. When we played Kosovo, there were 250 people at the first indie-rock show they'd ever had and the fans knew every song. And then when we played in Montenegro, there was a shitload of people but they'd never heard any of our records. I still can't make sense of why we have fans in certain places.
Your main band Wolf Parade has announced a hiatus. What's in store for the future?
We're not doing anything for the foreseeable future. We made three records I'm happy with. I think people just want to do different things. If we're on the same page about where we wanted the band to go after the last record, we'd still be playing music. We're just putting it to rest for now.