10 Must-Hear Artists on Vans Warped Tour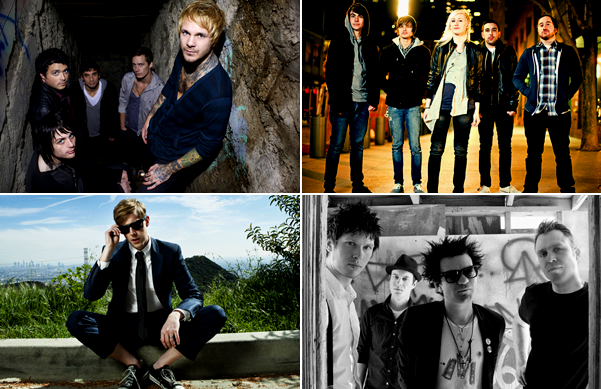 Now in its 17th year, the Vans Warped Tour is a traveling summertimerite of passage for young music fans -- and loads of young bands. To give you aninsider's preview of this year's 44-date jaunt, which kicked off Friday in Dallas, we asked Craig Owens of D.R.U.G.S. (photo top left), one of the tour's main stage bands, to name the acts he's most excited to see.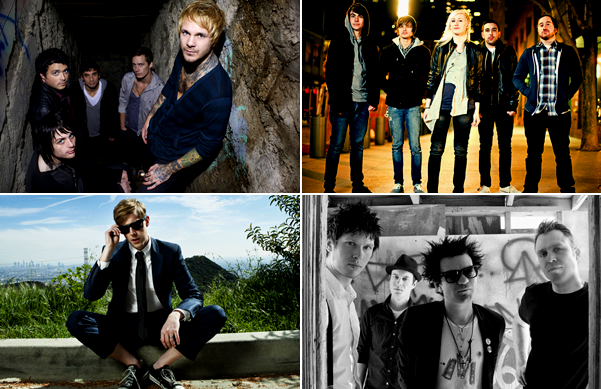 Now in its 17th year, the Vans Warped Tour is a traveling summertimerite of passage for young music fans -- and loads of young bands. To give you aninsider's preview of this year's 44-date jaunt, which kicked off Friday in Dallas, we asked Craig Owens of D.R.U.G.S. (photo top left), one of the tour's main stage bands, to name the acts he's most excited to see.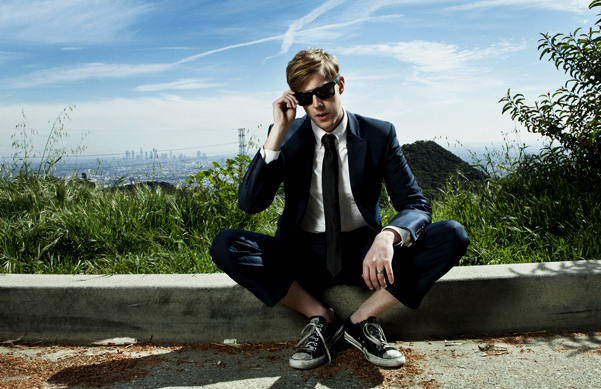 HOMETOWN: Orange County, CA
SOUNDS LIKE: Main man Andrew McMahon, who got his start with pop-punk upstarts Something Corporate, writes sugary sounding piano pop, but with an acerbic, witty bite.
CRAIG SAYS: "When I write, I go for the most epic, heavy sound I can make. I love Jack's Mannequin because they're the opposite, something for rolling down the windows and singing as loud as you can. They're songs about California, and it's feel-good summer music."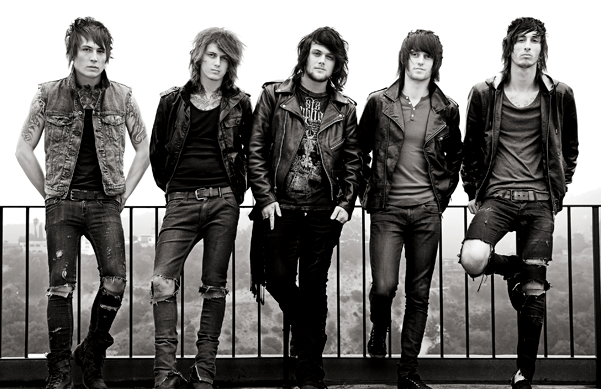 HOMETOWN: York, UK
SOUNDS LIKE: Schizophrenic blend of melodic, mainstream-sounding emo riffage and uber-heavy screamo, with singer Danny Worsnop teetering between a nasal croon and demonic shouting. Look for Worsnop to pop onstage with D.R.U.G.S. during their song "Stop Reading, Start Doing Pushups."
CRAIG SAYS: "My guitar player and good friend Matt Good brought Danny over to my house before I'd ever heard them, and we really vibed. But what's great about their music is that it's completely brutal, and while I enjoy singing along to music, there's nothing better than really heavy music at a festival because people will just start going at it."
LISTEN: Asking Alexandria, "To the Stage"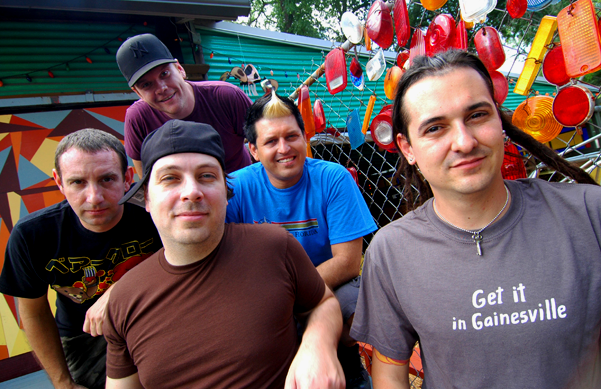 HOMETOWN: Gainesville, FL
SOUNDS LIKE: SThe ska-punk pioneers are returning to the fold, touring with Warped behind a brand new EP, their first new material in three years.
CRAIG SAYS: "This is one of the first bands that got me into 'punk rock,' and I love the their banter between songs, and the fact that they're keeping punk-ska alive."
LISTEN: Less Than Jake, "Goodbye, Mr. Personality"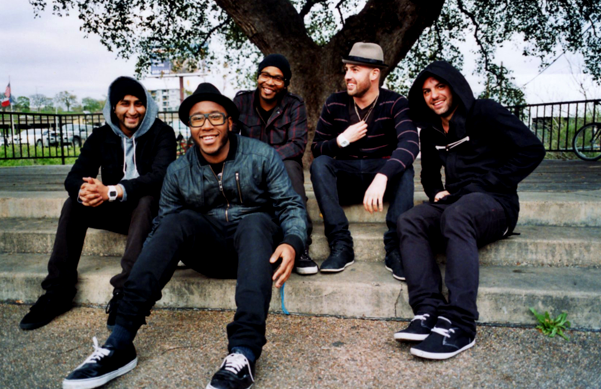 HOMETOWN: Boston
SOUNDS LIKE: Retro-fitted disco-funk veterans, drawing heavily from Parliament, Rick James, Prince, and the '80s production sound of Jimmy Jam and Terry Lewis.
CRAIG SAYS: "This was the HUGE surprise for me looking at this year's lineup. I love the raw, authentic beauty of their guitar work, and they remind me of two of my favorite bands: Editors and Kasabian. If they had a child, it would sound like Bad Rabbits."
LISTEN: Bad Rabbits, "Can't Back Down"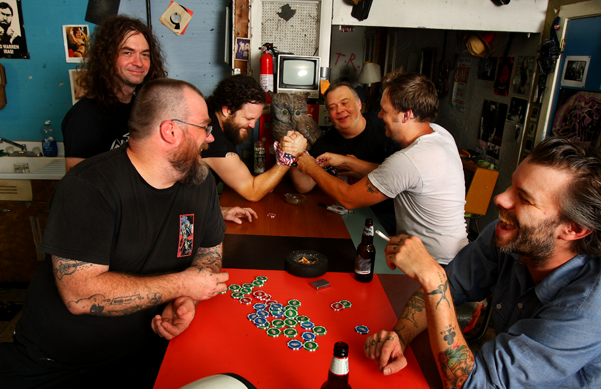 HOMETOWN: Memphis, TN
SOUNDS LIKE: Few bands chronicle the darker side of life on the road better than these punk-leaning, alt-country rockers, and now they've augmented that sound with brassy, Al Green-style R&B arrangements.
CRAIG SAYS: "Back when I did drink, that was my drinking music. Something you could kick back to, to let them fill the void that you're feeling. They touch your soul by sharing theirs. You should get familiar with them before you see them play, and you'll really see the passion."
LISTEN: Lucero, "Nights Like These"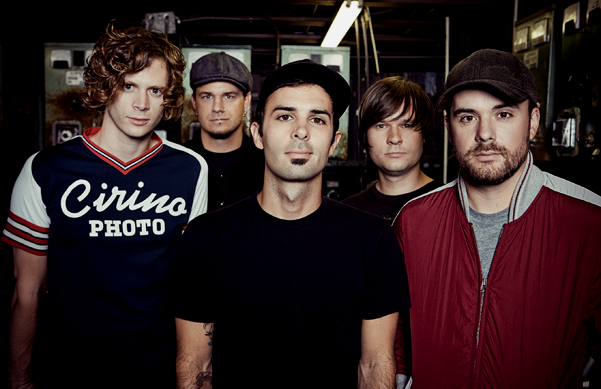 HOMETOWN: Canton, OH
SOUNDS LIKE: While they began as a contemporary Christian act in the late '90s, this quintet went on to craft several albums of catchy-as-heck major label pop tunes.
CRAIG SAYS: "I've been a fan of this band since I got their [2004] record Mmhmm. Growing up, I was into Alkaline Trio, Saves the Day, bands who sang the darker lyrics in pop punk. It was harder for me to get into the happier stuff, but then that record came out, and it changed everything for me. We'd try to figure out the piano and harmonies. They found a way to play piano in pop punk, but in a more subtle way."
WATCH: Relient K Is For Karaoke Listening Party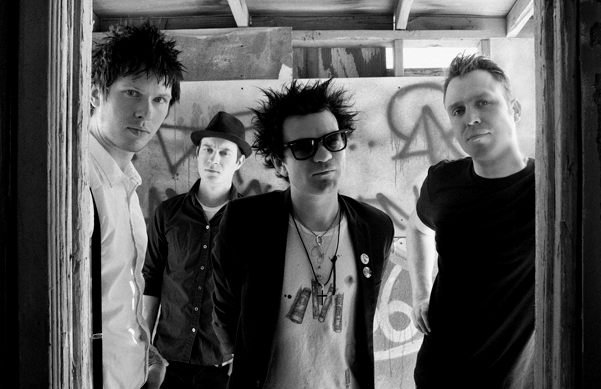 HOMETOWN: Ajax, Ontario, Canada
SOUNDS LIKE: Bratty, hip-hop influenced pop-punkers have evolved with each successive release, fine tuning their sound into a potent, occasionally political brand of radio rock.
CRAIG SAYS: "This is a no brainer. I remember growing up and seeing the video for 'Fat Lip,' and felt like they captured my entire high school youth in four minutes. When that hit, it made me realize that not all music is serious, and you should have just as much fun making it and playing it. They haven't changed who they are or fit any formulas, and stuck with what they do best: energetic, rock'n'roll with a little bit of pop punk. The crazy side of pop punk."
LISTEN: Sum 41, "Screaming Bloody Murder"

10.THE ACACIA STRAIN
10/13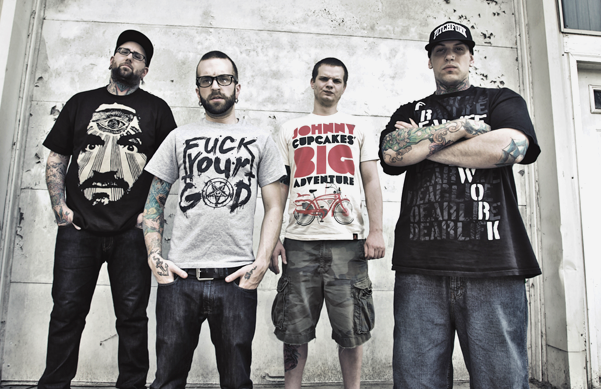 HOMETOWN: Chicopee, MA
SOUNDS LIKE: Hard-driving, relentless screamcore, replete with super chunky, death metal-esque guitar and Vincent Bennett's underworldly howl.
CRAIG SAYS:"I have always been a big fan of European metal, bands like Soilwork. I haven't seen the Acacia Strain live yet, but I love how their guitars and arrangements are intricate, but not to the point where you feel like you're stuck with a math equation. They found a way to balance the intricacy with a raw energy that touches people."
11.MOVING MOUNTAINS
11/13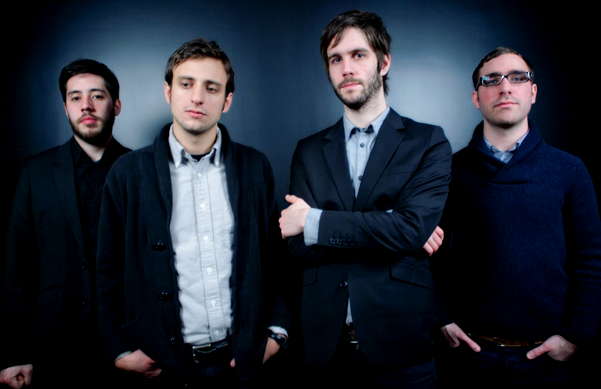 HOMETOWN: Westchester, NY
SOUNDS LIKE: Clearly influenced by '90s emo forefathers like Sunny Day Real Estate, this quartet builds dramatic, intricately layered rock.
CRAIG SAYS: "I wouldn't necessarily compare their music to Nada Surf, but I'd compare their demeanor and their idea of how to write songs to that band. Nada Surf never really fit into a niche -- they created their own. I feel like Moving Mountains have that same ideology. It's almost old school emo meets the raw passion of Death Cab."
LISTEN: Moving Mountains, "The Cascade"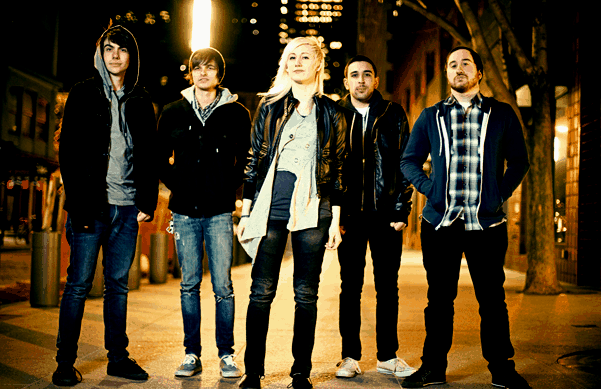 HOMETOWN: Bronx, NY
SOUNDS LIKE: It's easy to peg a hard-rocking, female-fronted young band as another Paramore knock-off, but this quintet's rock has a flair for the dramatic, with soaring guitar parts that owe more to Circa Survive.
CRAIG SAYS: "This band actually played the first D.R.U.G.S. L.A. show as part of a Battle of the Bands. They're super nice people, and I've always kind of had a thing for [singer] Jacqui [Sandell]. Then again, who doesn't? They're going to get compared to Paramore, and they know it, but they're not in the same vein musically. I could see them developing into a musician's band. I noticed how Jacqui was able to complement their dissonant guitars vocally, while keeping that visceral energy."
LISTEN: My Arcadia, "My Pioneer"

13.ABOUT CRAIG OWENS & D.R.U.G.S.
13/13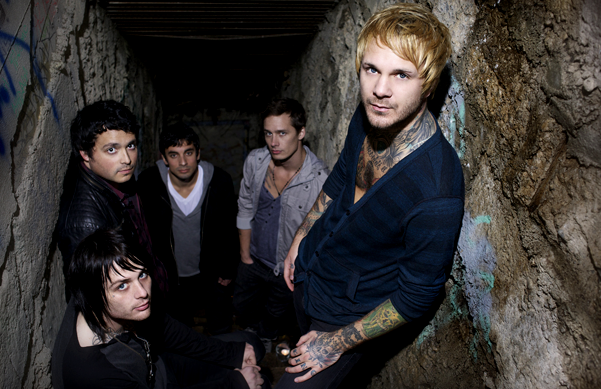 A veteran of two Warped Tours with his previous band Chiodos, Owensformed the hard rocking D.R.U.G.S. last year with an all-star lineup,featuring members of From First to Last, Story of the Year, MatchbookRomance, and Underminded. The group, whose name stands for "DestroyRebuild Until God Shows," will play most of Warped's 44dates.
"I'm excited to get the opportunity to show everyone attending justhow much D.R.U.G.S. brings it live," Owens tells SPIN. "We plan toturn a lot of heads this summer, and hopefully gain a lot of newlisteners."
LISTEN: D.R.U.G.S., "If You Think This Song Is About You, It Probably Is"