Poly Styrene — the frontwoman for the pioneering British punk group X-Ray Spex — died on April 25 after battling breast cancer. The singer, who was born Marianne Joan Elliott-Said, was 53.
"We can confirm that the beautiful Poly Styrene, who has been a true fighter, won her battle on Monday evening to go to higher places," her official site confirmed.
Born in Bromley, England, in 1957, Styrene formed X-Ray Spex after seeing an early Sex Pistols performance in 1976. Her band — which mixed fierce punk with jazzy saxophone — moved to the forefront of the British punk movement of the late '70s, performing now-legendary shows with peers like Buzzcocks, Wire, and the Clash.
X-Ray Spex released only a handful of singles and one album at their peak — 1978's Germ Free Adolescents — but they cemented their legacy with "Oh Bondage, Up Yours!," a sneering indictment of consumerism that, to this day, remains one of the most important songs to come out of the punk era. It also served as a sort of unofficial anthem for the riot grrrl movement of the early-'90s and inspired a generation of female rockers like Courtney Love, Sonic Youth's Kim Gordon, and Gossip's Beth Ditto.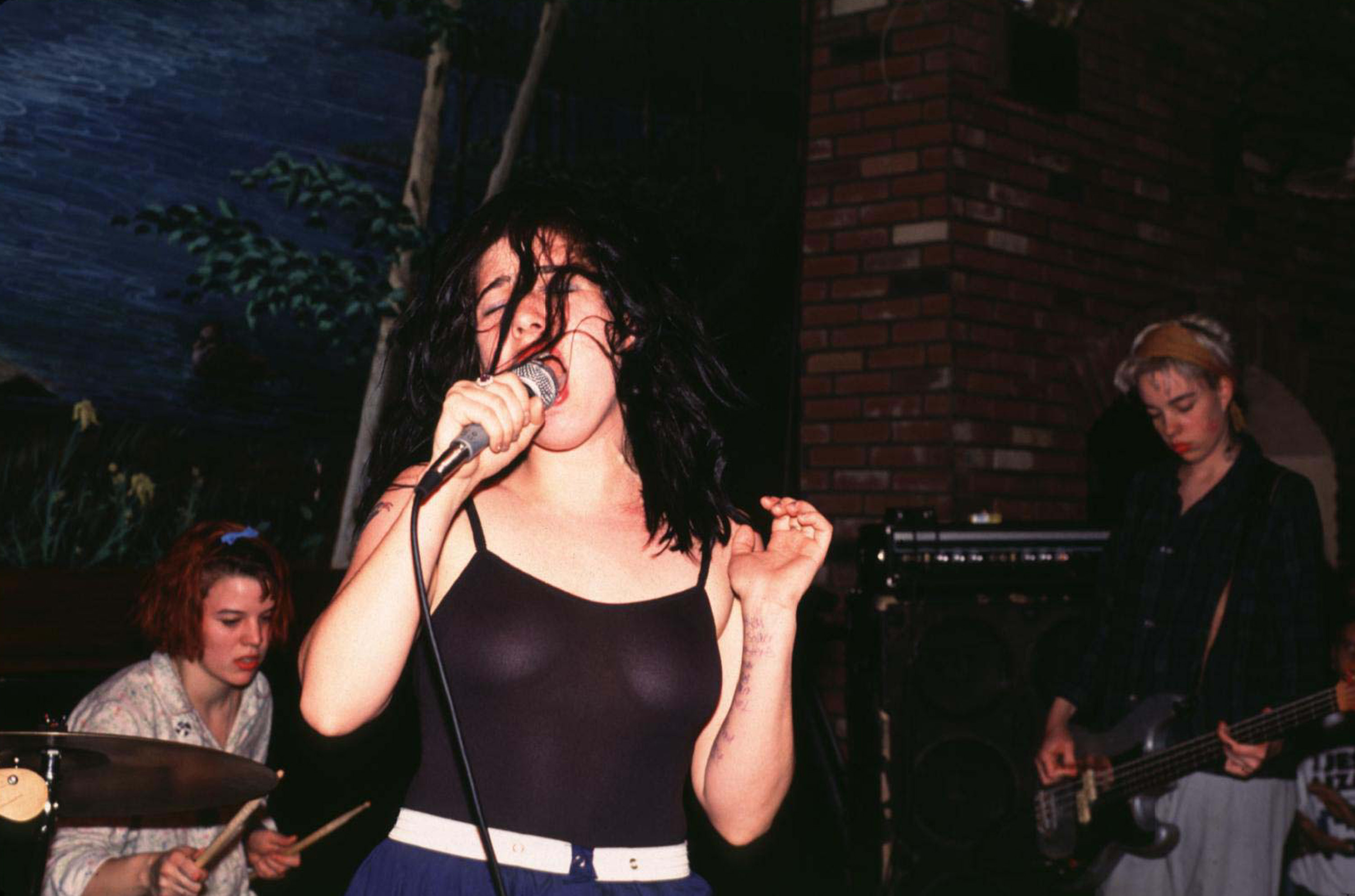 Styrene chose to step back from the punk scene in 1979, quitting X-Ray Spex to focus on a solo career, releasing a decidedly toned down album Translucence in 1980. Around this time, she became involved in the Hare Krishna movement. But Styrene would return to her roots throughout the '90s, and reformed X-Ray Spex for 1995's Conscious Consumer. Styrene continued to write and record music even as she battled breast cancer: she released the solo LP Generation Indigo in March.
Poly Styrene was part of SPIN's London punk reunion piece, which appeared in our October 2007 issue. Read it here.
WATCH: X-Ray Spex, "Oh Bondage, Up Yours!"
https://www.youtube.com/embed/ogypBUCb7DA
WATCH: X-Ray Spex perform "I Love Off You" on Old Grey Whistle Test, 1978
https://www.youtube.com/embed/WLbF1V4OkBA
LISTEN: X-Ray Spex, "Plastic Bag"
https://www.youtube.com/embed/MFv53VolRj8?fs=1