The arrest of Calvin "DJ Mister Cee" LeBrun for public lewdness and indecent exposure is a sad, but unique opportunity to continue last week's discussion about gay hip-hop and rap's longstanding homophobia. For those who hide from SEO-obsessed gossip blogs and endlessly snarky morning-zoo radio, and as a result, haven't yet heard, around 4AM on March 30, police spotted Mister Cee in his car, allegedly receiving oral sex from a man. As could've been expected, the incident soon became fodder for jokes and a mini-controversy ensued.
This Tuesday, the police report was released; it does confirm the charges, and at the very least, complicates Cee's Twitter statements that nothing happened. It's also worth noting that Cee, who is married, was arrested twice before on charges of solicitation, and that the pretty much awful Wendy Williams has been stirring up gay rumors about the DJ since 2007.
Charlamagne Tha God, a DJ at Power 105, the main competitor of Mister Cee's employer Hot 97, made fun of the incident and offered up a half-sincere and condescending plea for Cee to simply "be himself." Funkmaster Flex, Cee's friend and a fellow Hot 97 DJ, has dismissed the story and entered into a quasi-beef with Power 105 over some of their jokes. Mister Cee, who has continued to do his "Throwback at Noon" show since the incident, created a Twitter account to address the charges, but the account (which, as of Wednesday morning, had gone private) mainly just expresses his innocence, retweets his supporters, and references the involvement of "hip-hop cops."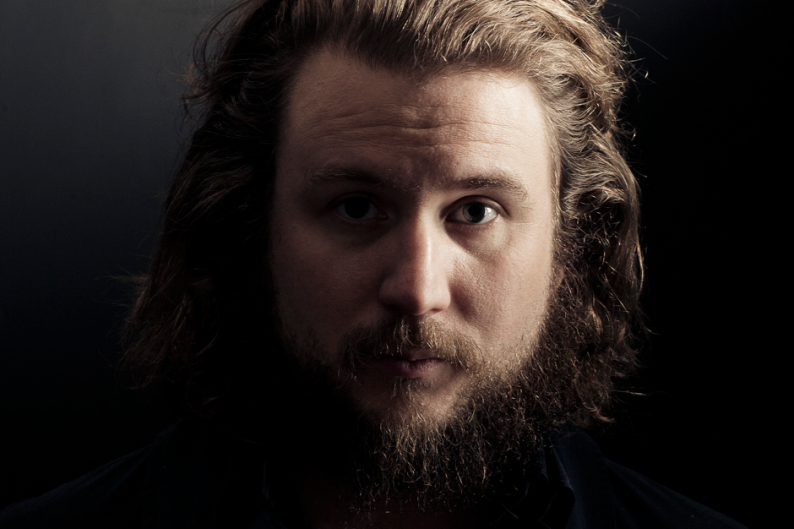 Those much-discussed "hip-hop cops" are a supposedly non-existent, though pretty well-documented (see: this Village Voice article, a book called The Notorious C.O.P.) team of police officers that target rappers and their entourage. Derrick Parker, the so-called "Notorious C.O.P." himself, claims responsibility for a binder that helped the NYPD keep tabs on rappers. Jay-Z's own experiences with the "hip-hop cops" are mentioned in his book Decoded. He describes getting pulled over after a performance, hearing the cop mutter "we got Jay-Z" over a walkie talkie, and being taken in for questioning, though a gun found in his vehicle belonged to his bodyguard, who had a license for it. The precinct, Jay reveals, featured a "peg-board" of "organizational charts of rappers" not unlike what one sees during a mafia or drug sting.
Here, Mister Cee's "hip-hop cops" defense does come off as a bit pathetic, particularly when it's his only reference to the incident outside of mentioning "haters." But there's ample evidence that the police, not just in New York, have a funny habit of harassing or arresting hip-hop personalities to make a name for themselves; and in particular, the NYPD has been known to, you know, totally make shit up. It's important to stress that Cee's case has not yet gone to court, and that matters of the law and hip-hop celebs often get dicey.
Cee's conspiratorial approach, however misguided, engenders sympathy because, well, what else is he supposed to do? As Power 105's Charlamagne noted when he wasn't making light of the situation and turning it into grist for the ratings mill: "The hip-hop community, and black culture in general, is homophobic for no good reason; and this wouldn't even be an issue if he could be who he was, comfortably, without people judging him." Through the cloud of bad jokes (here's one more for you jerks: According to Wikipedia, Cee is developing a fruit drink. See how easy it is?) and scandal-mongering by places like the New York Daily News, who only care about rap when something salacious or criminal happens, there have been a few reasonable responses.
Given Cee's refusal to confirm any aspect of the story, rappers are in a precarious situation — they don't want to assume or imply anything, yet they also genuinely want to express their support. From the Twitter of Public Enemy's Chuck D: "It's extremely W-A-C-K how some of these hip-hop sites went in on my man. They spread nigativity [sic] more than they pass a good word." Chuck, who recorded "Meet The G That Killed Me" for the 1990 PE album Fear Of A Black Planet, featuring the homophobic line, "Man to man, I don't know if they can / The parts don't fit," has since become a voice of reason in hip-hop. His disgust at the treatment of Cee is palpable.
Hot 97's Miss Info (who has refused to comment) asked 50 Cent about the incident, and 50 reiterated Cee's importance to hip-hop and also, rather kindly, suggested that there's no reason for the DJ to slip away or retire because of this. In typical businessman mode, 50 also noted the success of Lady Gaga, thanks to a gay fanbase. Though the story is quite different in hip-hop, there appears to be a tacit acknowledgement that things are changing.
To a younger generation, who may know Mister Cee only tangentially, vibing out to his mid-day mixes or torrenting his masterful 1995 mixtape Best Of Biggie Smalls, this may seem like a non-story. Mister Cee, though, is a special case. He's 44 years old and was the DJ for the legendary MC Big Daddy Kane, in addition to being the man who discovered the Notorious B.I.G and was an executive producer on Ready to Die. He's also someonewhose "Throwback at Noon" show — via an eclectic, chaotic playlist which spans decades, plus occasional knowledge-dropping interjections — provides comprehensive hip-hop history lessons on Hot 97, the nation's most influential hip-hop and R&B station. Cee isn't just a historically significant figure; he remains a crucial gatekeeper to hip-hop's golden (and yeah, quite homophobic) era.
It must have been odd, at least, for Mister Cee to be onstage with Big Daddy Kane when he performed "Pimpin Ain't Easy," featuring the lines, "The Big Daddy law is anti-faggot / That means no homosexuality." Notorious B.I.G, who wasn't afraid to toss around the word "faggot" (like most vibrant New York MCs), though "Me & My Bitch" (a clever flip on another loaded word frequently abused in hip-hop), has Biggie quipping: "You looked so good I'd suck on your daddy's dick." That's one of those bold lines that made Biggie so brilliant, and was intended to make listeners, especially in 1994, really uncomfortable. Biggie knew that and didn't give a fuck. That's part of why he was an original. Close-minded rappers and media types could take a lesson from one of the greats.
Speaking of not giving a fuck, there's 50 Cent, whose comments on Cee, though business-minded, were also smart and sobering. 50 has referred to his mother's homosexuality a few times in songs. Particularly touching is his verse on The Game's "Hate It Or Love It," which begins, "Comin' up, I was confused / My momma kissin' a girl," which captures a son's youthful bewilderment, and just leaves it at that. Simple-minded cranks can go search out the dozens of other homophobic lines from 50 Cent (and as noted above, even the political rap icon Chuck D), but it doesn't negate the fact that rap has been working this stuff out, little by little. Following Big Daddy Kane's vitriol and Biggie's dark comedy and 50 Cent's conflicted emotions, and the recent, increased sensitivity towards such matters by Kanye West and Lil Wayne, a new generation of rappers (Rainbow Noise, Lil B) are now able to voice more progressive views.
Perhaps the best way to look at Mister Cee's misfortune and the resulting controversy is as a challenge to these baby steps of progress. Here's a guy who is an inarguable hip-hop legend, a man who possesses a towering reputation within the culture at-large. Will he actually be pushed out because of controversy over his sexual orientation? If hip-hop needed a "reason" to get over its homophobia, then Mister Cee's legacy would be a great place to start.