Backstage with Badu, Cut Copy, Wiz & More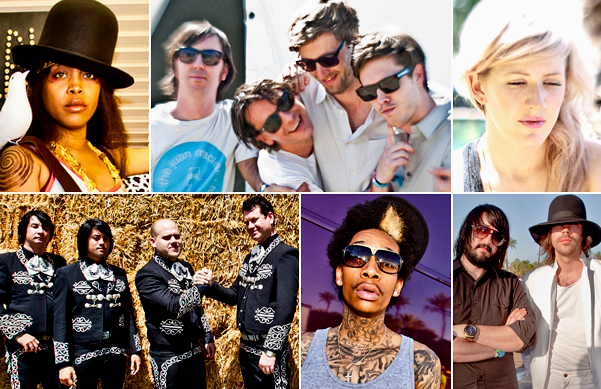 Photographer Misha Vladimirskiy met with some of Coachella's hottest bands for candid backstage portraits, including Erykah Badu, Duran Duran, Cut Copy, Wiz Khalifa, Mariachi El Bronx, Ellie Goulding, Broken Social Scene, and more. Continue on to see his photos and read his commentary about the shoot. (And check out our complete Coachella coverage.)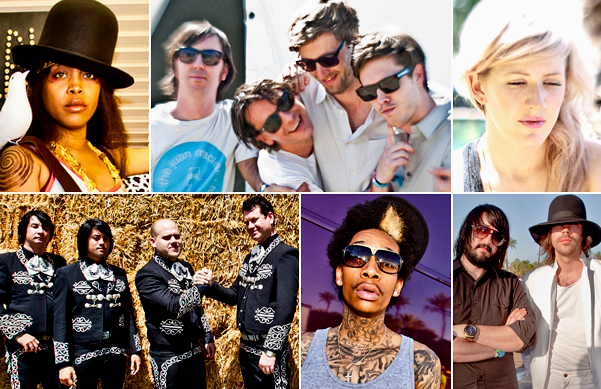 Photographer Misha Vladimirskiy met with some of Coachella's hottest bands for candid backstage portraits, including Erykah Badu, Duran Duran, Cut Copy, Wiz Khalifa, Mariachi El Bronx, Ellie Goulding, Broken Social Scene, and more. Continue on to see his photos and read his commentary about the shoot. (And check out our complete Coachella coverage.)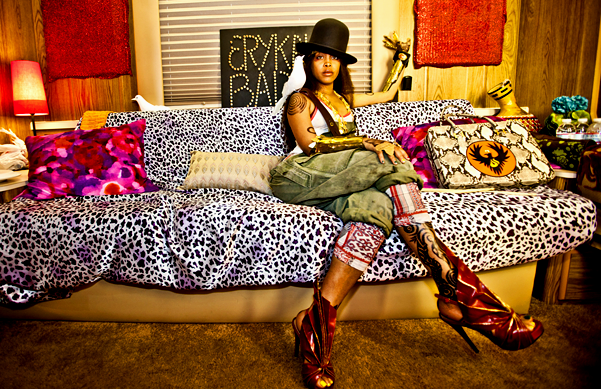 "She was super friendly, happy, and relaxed," Vladimirskiy says of the photo, taken immediately after the Dallas-based singer's mid-afternoon set. "She insisted on shooting in her trailer. See really liked it there. It was her lair. She talked about her jewelry, which she referred to as her armor, and that stuffed dove resting on her shoulder, which was really important to her. It's a sign of peace, she said."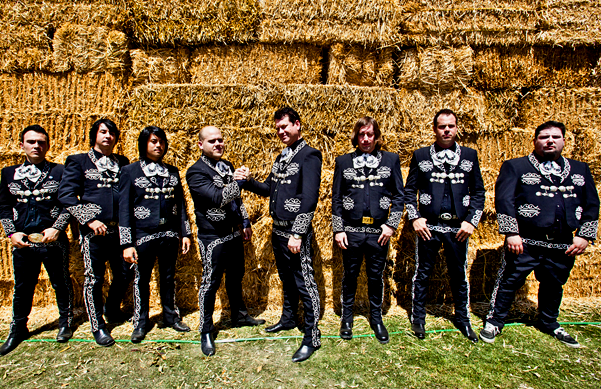 "They just came off stage and people were walking by congratulating them on their awesome set," Vladimirskiy says of the mariachi alter ego of Los Angeles' hardcore punk act the Bronx. "They were super easy going, despite wearing full black suits in the 100-degree sun. They're goofballs."
"We walked to this area backstage near a pond with palm trees before her set," he says of the 24-year-old British indie pop singer-songwriter. "She was friendly, quiet, and thoughtful. But she lit up when talking about her first U.S. tour, which she's on now."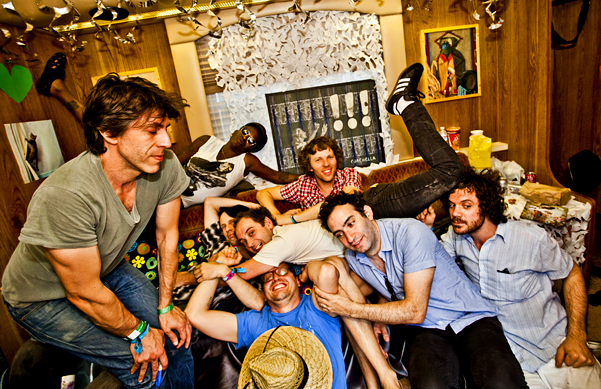 "I didn't have to say anything to set up this shot," Vladimirskiy says of this shot, taken after the Sacramento dance-punk band's set. "I walked into their trailer and they just piled up on each other. They gave me the photograph. They're that type of band -- a bunch of nuts. And that's a good thing."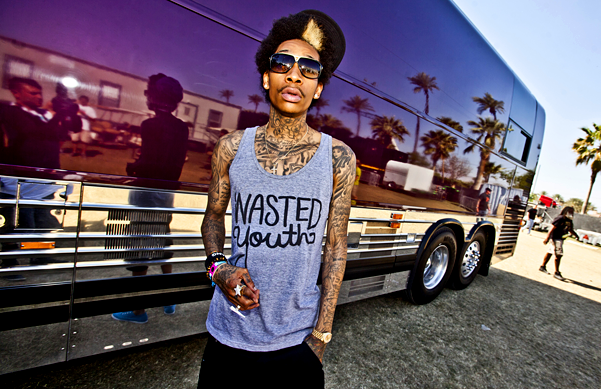 "I stopped him coming off his tour bus, 45 seconds before he walked onstage," Vladimirskiy says of the top-selling Pittsburgh rapper. "He posed, but didn't talk at all. He was focused and ready to perform."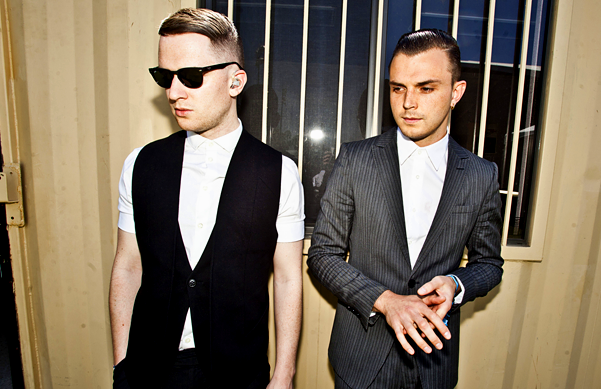 The Manchester, England, synth-pop duo said "we're the two most inappropriately dressed people at the festival," recalls Vladmirskiy. "They were probably the only two people wearing full suits." It didn't negatively effect their first-ever U.S. set, though: "It was phenomenal."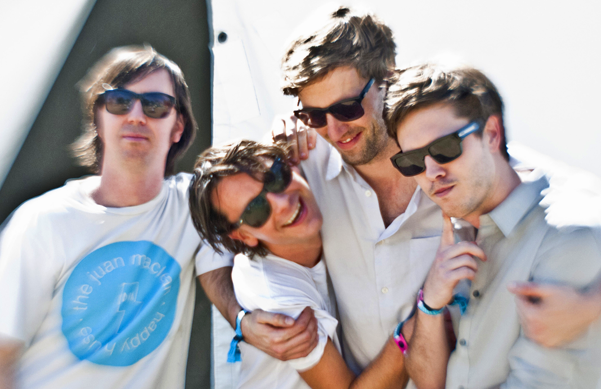 Vladimirskiy shot the Aussie dance outfit right after a record signing for fans. "They just started fucking around, because they were so hot," he explains. "Next they started a water fight, squirting each other with water bottles."
10.Broken Social Scene
10/19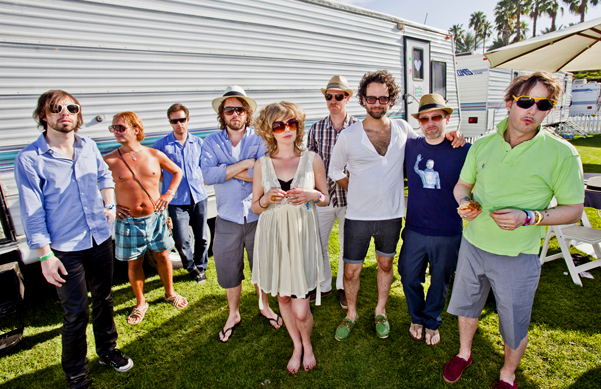 The Toronto indie collective set up backstage early on Saturday and hung out with their girlfriends and family. Drummer Justin Peroff [third from right] "mentioned how much Broken Social Scene love playing in California," recalls Vladimirskiy. "He said they always have a fun time. California is like their second home."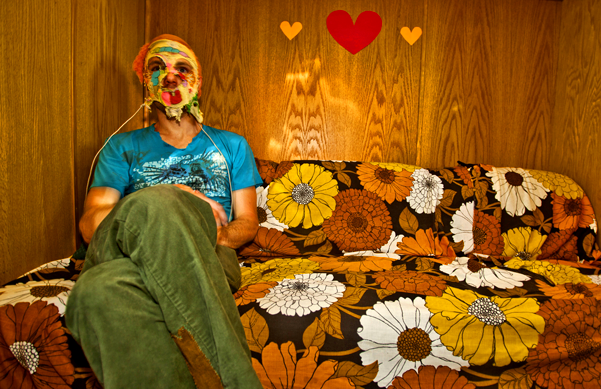 "That was an odd one," Vladimirskiy says of the shoot with the Rhode Island noise-rock band. "I wanted to wait for the other member, but [drummer-vocalist Brian Chippendale] said, 'Let's do this. I'll wear this cool mask I perform in.' We chatted about how bizarre the room was decorated, too. The design on the couch. The hearts. There's even a photo of a kitten on the wall. It was weird."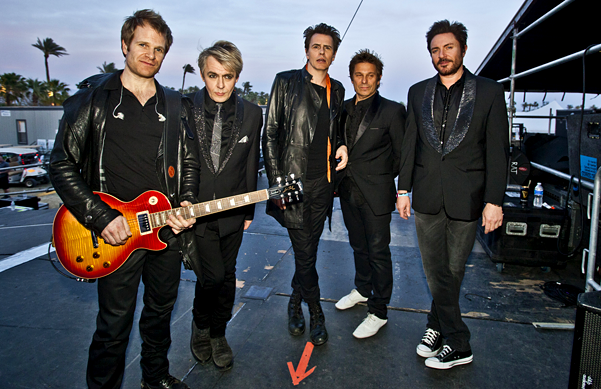 "This was taken less than a minute before they went onstage," Vladimirskiy says of the '80s Brit new wavers. "There was absolutely no talking. They turned around, posed, and then walked directly onto the stage. As I walked down the ramp they started playing 'Planet Earth.'"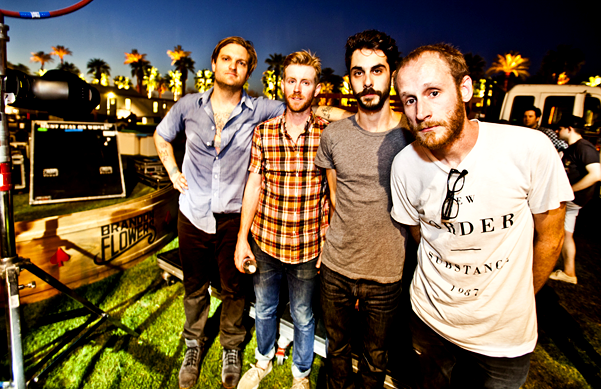 "The band's drummer [Matt Aveiro, second from right] was feeling really sick," explains Vladimirskiy, "but they still rocked out during their set on Friday, which people were still talking about by Sunday. It was that good."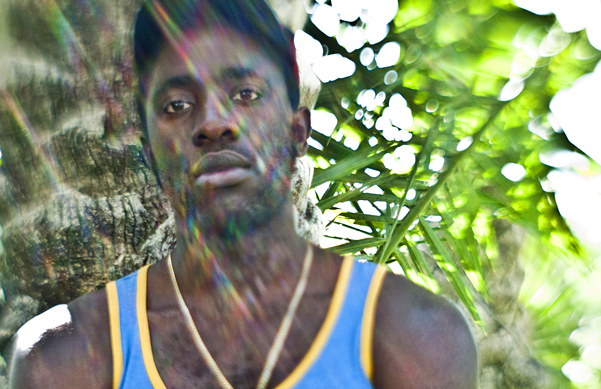 "He was super friendly and mentioned he was looking forward to seeing bands all weekend long," Vladimirskiy says of the Bloc Party frontman, who performed early Friday evening. "He's a real music fan."
15.The Joy Formidable
15/19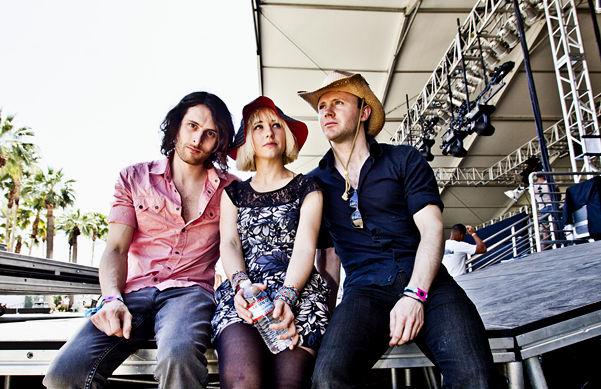 "I shot this right before their set," Vladimirskiy says of the Wales-born, London-based trio. "It gave them a moment to chill out before going onstage and destroying it. Their set was sooooo intense."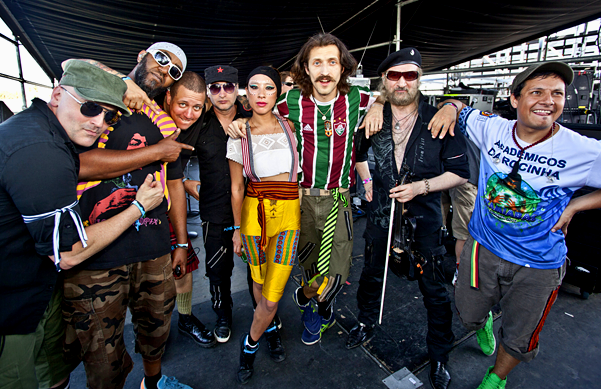 Gathering the eight members of the New York City gypsy punk band was "next to impossible," says Vladimirskiy, "so I shot this right before they went onstage. At first, one of the members blocked frontman Eugene Hutz, who was wearing a jersey of his favorite football team, Rio de Janeiro club Fluminense. So we re-shot the picture because he wanted to support his team."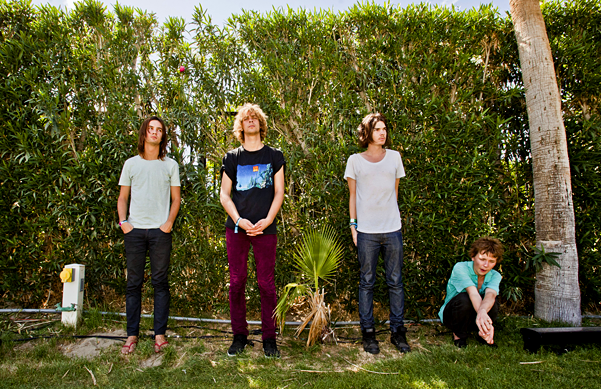 "While we were taking this photo, Ariel Pink, who looked really confused, walked over and asked for directions," Vladimirskiy says of the photo shoot with the Aussie psych-rock band, after their set on Friday. "He asked which band they were in and when Tame Impala told him, Ariel said they were the only band he wanted to see all weekend."
18.Death From Above 1979
18/19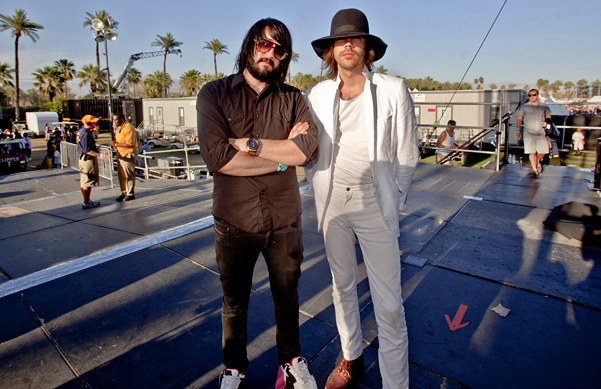 "This was taken right before their set on Sunday," Vladimirskiy says of the reunited Toronto dance-punk duo. "It was their first big, proper performance in five years. So they had a little bit of the butterflies. But you could tell they were quietly psyched to play for 20,000 people."
19.Perry Farrell & Etty Lau
19/19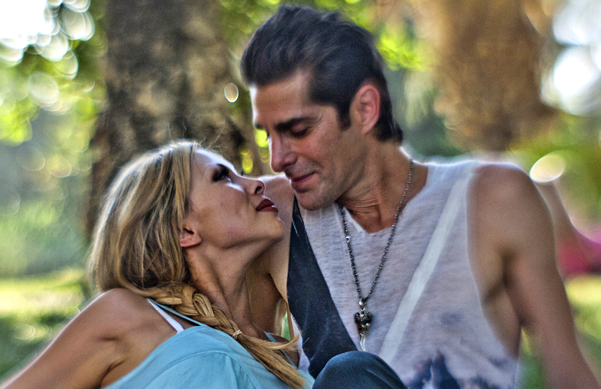 "These two are incredibly natural together," Vladimirskiy says of the Jane's Addiction icon and his wife. "They're in love. There's never tension between them. They're just comfortable, affable people."