Saturday, April 16, music fans will once again head out en masse for Record Store Day, an annual celebration, now in its fourth year, which finds artists large and small dropping special, mostly vinyl-only releases, and making them available exclusively in locally-owned, independent outlets worldwide.
With literally hundreds of special titles being released for this year's event, SPIN's editors have compiled our shopping list of the top 10 can't miss records, including music from Nirvana, Foo Fighters, the White Stripes, and more. This year, there's also a special emphasis on cover songs — so we've also put together our choices for the five most anticipated covers.
On Record Store Day's official site, you can see the full list of releases and find your local participating retailer. And a word of advice: Get there early! Many of these records are limited in quantity and sell out fast.
More Record Store Day reading on SPIN.com:
SPIN Picks: America's 15 Best Indie Record Stores >>
SPIN Music Editor Charles Aaron on a Liftime of Music Discovery >>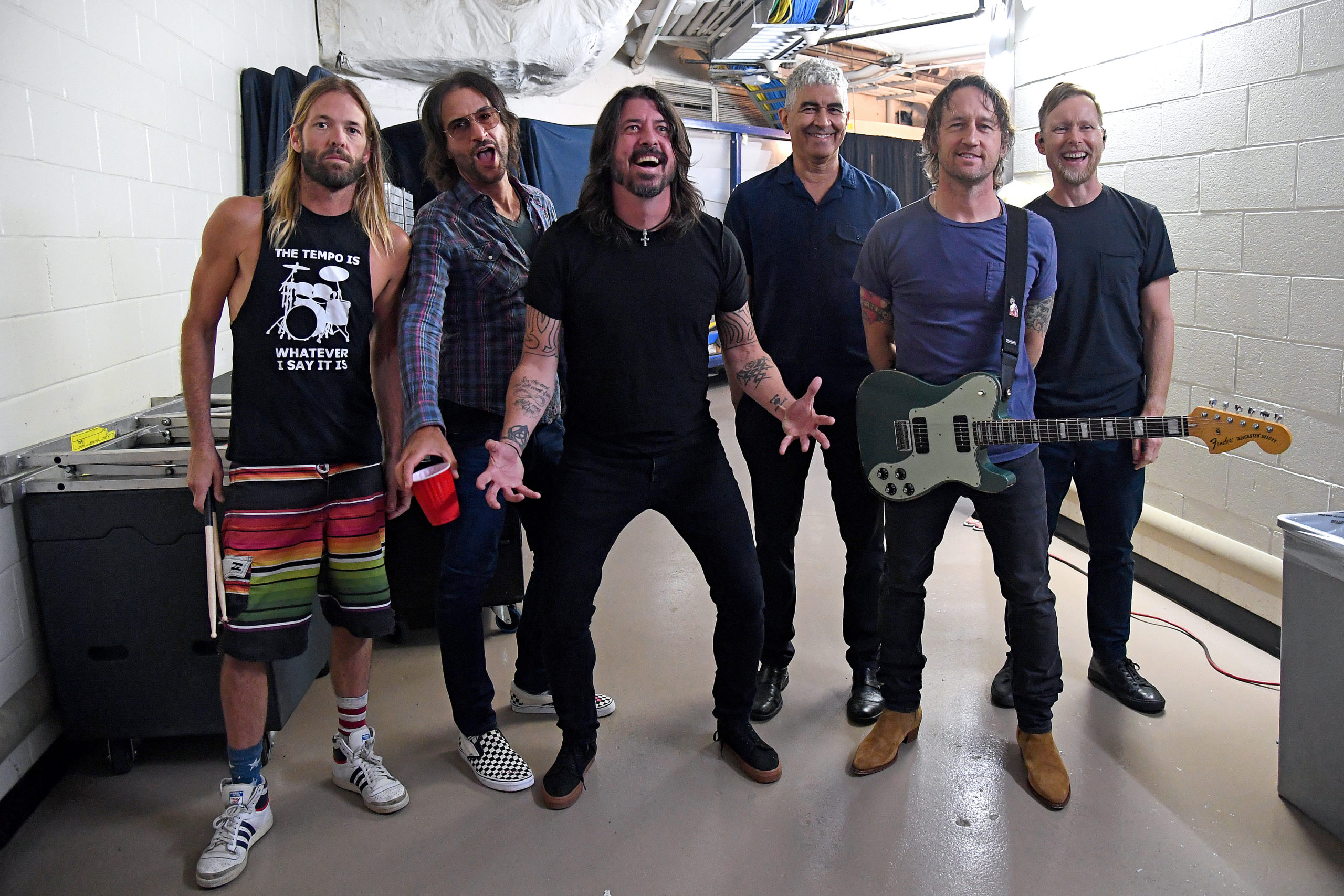 13th FLOOR ELEVATORS WAIT FOR MY LOVE
What's On It: Led by Roky Erickson, who still records and tours, this Austin, Texas, band is counted among the pioneers of psychedelic rock, and their 1966 song "You're Gonna Miss Me" pops up in films (like the opening of High Fidelity) and commercials. The release of "Wait for My Love" is a rare treat in rock'n'roll: a "new," never-before-released song from an influential, now defunct band.
Formats: Limited edition green 7-inch vinyl
Buy it for… Those who wish they'd been around to party on Haight-Ashbury.
BAD BRAINS PAY TO CUM
What's On It: It's a repressing of the 1980 debut single by the groundbreaking DC-born, NYC-bred Rastafarian hardcore punk band. SPIN called the 1:33 cut "a fat, frenzied chunk of speed and wordplay," and placed it at No. 10 on our 2001 list of the 20 Greatest Punk Songs Ever. The b-side is "Stay Close to Me," although the original release of "Pay to Cum" actually had no second side.
Formats: 7-inch vinyl
Buy it for… Fans of punk rock who need a not-so-gentle reminder of the genre's earth-shattering roots.
BIG STAR THIRD
What's On It: Without Alex Chilton and Big Star, we might not have R.E.M., or the Replacements, or the Afghan Whigs — and this reissue of the last album they made before breaking up in 1974 has been recut from its original master recordings, on the legendary equipment at Memphis' Ardent Studios, where it was made in the first place. New artwork has been fashioned from studio notes and tracking sheets, and one in every 300 copies will include actual 1975 test pressings of the album, signed by drummer Jody Stephens, the band's sole surviving member.
Formats: 12-inch, 180-gram vinyl
Buy it for… Enthusiasts of this influential band willing to roll the dice for a potentially amazing hidden treasure.
DAFT PUNK TRANSLUCENCE – IDENTITY DISC VINYL
What's On It: Disney's 2010 attempt to resurrect the Tron franchise was a disappointment onscreen, except for some pretty amazing special effects and the gorgeous, crystalline score by French duo Daft Punk. For RSD, they're releasing this four-song single featuring three tunes from the soundtrack, plus the harder-to-find but previously available b-side, "Castor." The real attraction here is the actual vinyl itself: It's clear, available with three different color accents that replicate the "identity discs" worn by characters in the film.
Formats: Clear vinyl
Buy it for… Daft Punk collectors, French house lovers, and those who want Jeff Bridges in CGI form.
FOO FIGHTERS MEDIUM RARE
What's On It: A handy collection of a dozen of the arena-filling rockers' cover songs, from live-show staples like Wings' "Band on the Run" and Prince's "Darling Nikki" to lesser-known covers of Gary Numan's "Down in the Park" and Hüsker Dü's "Never Talking to You Again." Recordings of Thin Lizzy's "Bad Reputation" and the Zombies' "This Will Be Our Year" are previously unreleased.
Formats: 12-inch, 120-gram vinyl
Buy it for… Hard rockin' dads needing to dust off their record players.
MY CHEMICAL ROMANCE NA NA NA
What's On It: The lead single off the Jersey band's 2010 album Danger Days: The True Lives of the Fabulous Killjoys plus an unreleased b-side called "Zero Percent." We were hoping that a special release by MCR might feature songs from their scrapped 2009 album, but a new song will be a welcome addition to the band's catalog, as they head out on their North American tour. Bonus: MCR will appear at Vertigo Music in Grand Rapids, MI, on Record Store Day, for a signing.
Formats: 7-inch picture disc vinyl
Buy it for… Those who keep marching in the Black Parade.
NIRVANA HORMOANING
What's On It: This EP was only available during the band's 1992 tour of Australia, and featured studio versions of two lesser known Nirvana tracks — "Aneurysm" and "Even in His Youth" plus four covers: "Turnaround" (Devo), "D-7" (The Wipers), and "Son of a Gun" and "Molly's Lips" (The Vaselines). All of the covers were recorded in a session at the BBC with legendary producer John Peel. The RSD reissue will be limited to 6,000 copies.
Formats: Vinyl
Buy it for… Nirvana completists, fans of the grunge.
DANGER MOUSE & DANIELE LUPPI PRESENT ROME TWO AGAINST ONE/BLACK
What's On It: Rome is one of the most anticipated releases of 2011, a pet project of Danger Mouse for half a decade that pays homage to Italian film scores and features guest appearances by Jack White and Norah Jones. While the album doesn't arrive at digital retailers or in CD format until May 17, two songs from the project will be available on Record Store Day: "Two Against One," with White on lead vocals, and "Black," starring Jones.
Formats: 7-inch vinyl
Buy it for… Jack White devotees, fans of lush, cinematic soundtracks.
THE WHITE STRIPES THEIR FIRST TWO SINGLES
What's On It: They officially called it quits this year, but Record Store Day will provide a chance to revisit the origins of the White Stripes, when we didn't know if they were siblings, lovers, or about to become one of the '00s most important bands. Via Jack White's Third Man imprint, the band's first two singles are being reissued: "Let's Shake Hands" b/w "Look Me Over Closely" and "Lafayette Blues" b/w "Sugar Never Tasted So Good." The former, according to Third Man, has "corrected" an audio imperfection from the original, and both will feature special colored vinyl.
Formats: 7-inch vinyl
Buy it for… White Stripes completists.
WILD FLAG FUTURE CRIMES/GLASS TAMBOURINE
What's On It: This indie rock supergroup, with Sleater-Kinney's Carrie Brownstein and Janet Weiss, Helium's Mary Timony, and the Minders' Rebecca Cole, will be recording a full album sometime in 2011, and this single marks their first official release. They've already made a big impression, with standout gigs last month opening for Bright Eyes and at South by Southwest.
Formats: 7-inch vinyl with download coupon
Buy it for… Riot grrrls & fans of Portlandia
PLUS: SPIN's PICKS FOR THE TOP 5 RECORD STORE DAY COVER SONGS!
North Carolina indie heroes Superchunk and Kentucky hardcore act Coliseum issuing a split 7-inch covering the Misfits' "Horror Business" and "Bullet," repectively.
Texas rockers Toadies offering a timely version of the recently disbanded LCD Soundsystem's "Someone Great."
Green Day doing Hüsker Dü's "I Don't Want to Know If You Are Lonely," with the original as the b-side.
Georgia metal behemoths Mastodon rocking ZZ Top's "Just Got Paid," with the original as the b-side.
Long-devoted Built to Spill fans Manchester Orchestra offering a version of "The Plan," with their own new single, "Simple Math," as the a-side.