SPIN introduces a completely different way to discover the best new music on your iPad: SPIN Play.
SPIN Play is a full-service app that combines song streams, video clips, daily music news, and cutting-edge journalism into a fun, easy-to-use experience. With SPIN Play, you can seamlessly watch, read about, and stream music picked by the editors of SPIN. Check it out at the App Store.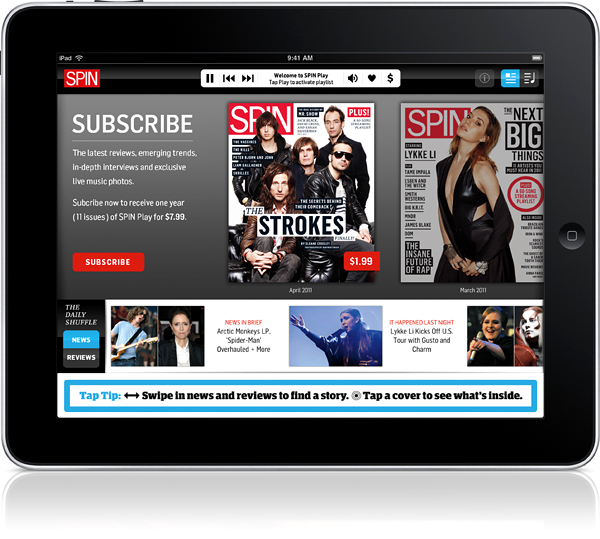 READ:
SPIN Play features a steady feed of news and reviews delivered directly from SPIN.com, as well as all the best content from SPIN magazine. But SPIN Play is more than a magazine app. It takes advantage of iPad's inherent abilities as a music and video player to create a complete music discovery experience.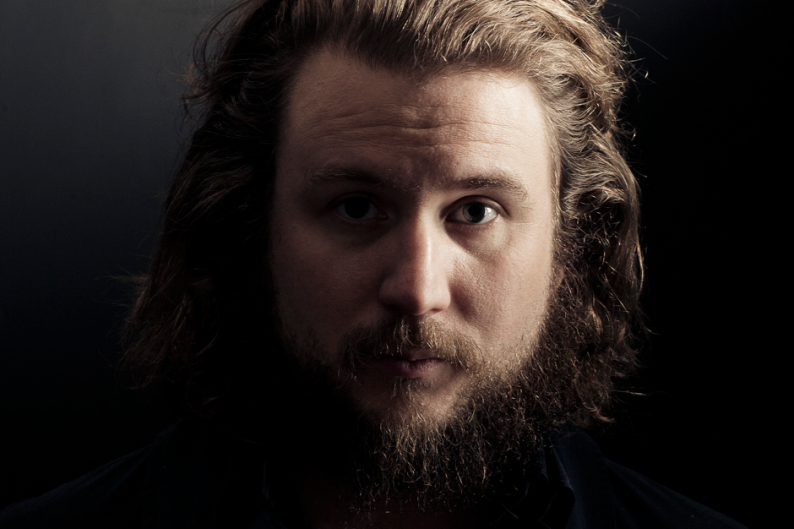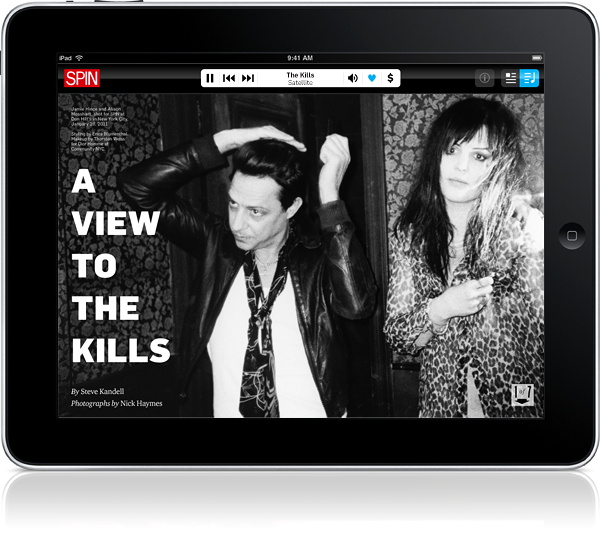 LISTEN:
Monthly premium editions feature a SPIN-curated playlist of 60+ streaming songs, which, once downloaded, can be played on the app or over Airtunes. SPIN editors sift through the musical clutter to deliver a concise package of the best new songs – and the app's advanced features let you listen to the artists as you're reading about them.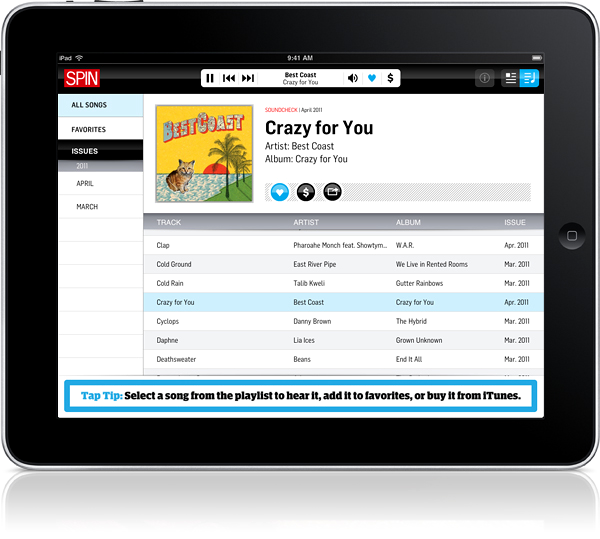 WATCH:
You can also view dozens of exclusive video performances with the featured artists.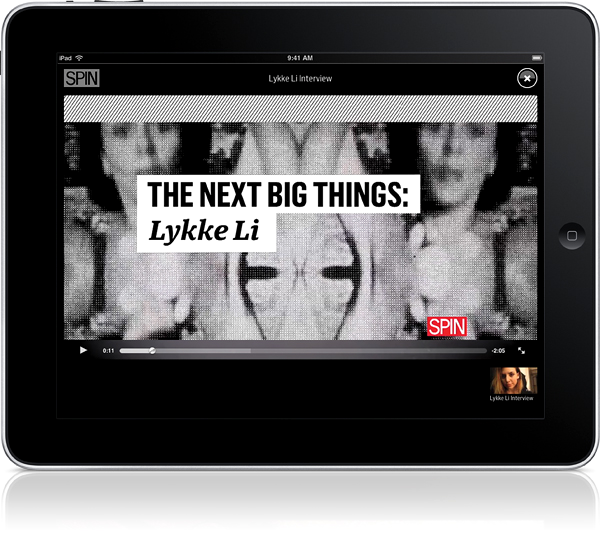 SHARE:
You can share your discoveries with your friends via Twitter, Facebook, and email.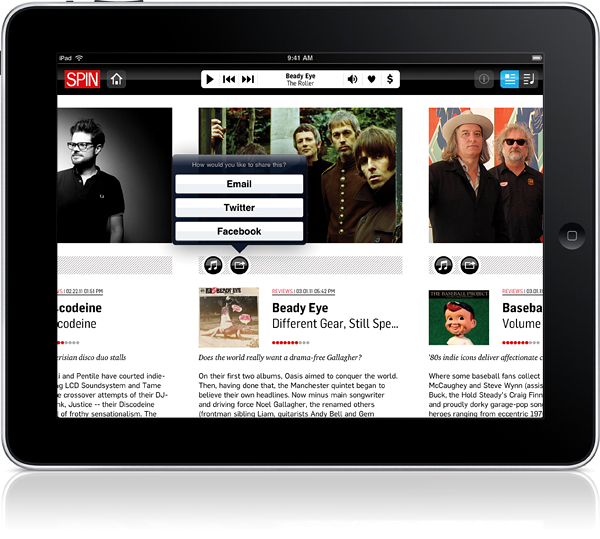 HOW TO GET IT:
SPIN Play is available for free from the App Store. The free app includes music news and album reviews, updated daily.
An annual subscription to the monthly premium edition – which includes song streams, videos, and enhanced magazine content – is available for $7.99 through In-App Purchase. Monthly premium edition downloads are also available for $1.99 each.
Check out SPIN Play below!