A rapper's narrative is pretty much always the same: Enter the young, hungry wordsmith who has finally, gloriously, made it. Lately though, thanks to the Internet, which makes it easy to bypass labels and normal promotional routes, as well as a messy, confused industry that often protracts buzz, the next big thing remains on the come-up for far too long, eventually staring down their official debut with a well-defined, often self-satisfied persona.
On last year's Thank Me Later, Drake skipped the hungry, earnest rapper stage and proceeded directly to the "I'm famous, now what?" point in his career, and producer-rappers like J. Cole and Big K.R.I.T saddled their striving-for-classic mixtapes with a "small town on my shoulders" martyr complex that demanded fame they'd not yet earned and had them questioning whether that fame was even worth it in the first place. Recent releases from Huntsville, Alabama's G-Side (The One…Cohesive), Washington D.C.'s Tabi Bonney (Postcard From Abroad), and Massillon, Ohio's Stalley (Lincoln Way Nights) make those petulant meta-narratives look a little foolish.
Far from the oh-so-conflicted, I'm-famous-and-it-sucks shtick that's taken over rap as of late, each of these rappers — in control of their careers, comfortable with the niche they occupy, kicking around long enough to be veterans by Internet rap standards — exhibit a fresher more mature path through hip-hop's labyrinth. Being a "mature" rapper usually means being boring, but all of these guys remain charmingly self-aware of their relative notoriety and use it as a jumping-off point for a more interesting, knotty rap narrative: What does it mean to be a kinda-sorta famous rapper in 2011?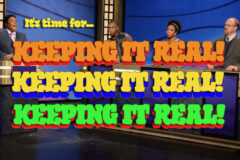 "See, nowadays, everybody's a critic or the competition," G-Side's ST 2 Lettaz somberly observes on "Y U Mad." He's addressing the Internet blog business model that's helped G-Side find an audience, while acknowledging just how unstable that model seems to be, even as he preaches its grassroots validity over sitting around and waiting for a clueless major to come along. ST isn't hung up on fame because he's not all that famous, but he's also painfully aware of the on-to-the-next-one, blog-rap echo chamber, and less than excited about his other options: Return to a day job or slip into a life of crime.
"Inner Circle," the centerpiece of The One… Cohesive, is a declaration of their homegrown label Slow Motion Soundz's staying power, but it's followed up by "Jones," a song with a hook that confesses, "I got a jones in my bones for the streets," making the allure of just saying "fuck it" palpable. A few songs later on "No Radio," ST's partner Clova, who spends most of the album preaching world-weary empathy, tells listeners, "I got an AK for a stormy day," as ST races through a laundry list of stressors that culminate in a decision to jack some average joe at an ATM: "Put the heat up on him / Told him that I will / But I don't really wanna / Play with your life tonight / Because it could all get bad, for a little $200." The One…Cohesive's dramatic tension comes from the self-destructive weighing of such street options, and the terrible ways those options can sneak up on you, and still look appealing even as this rap shit starts to pop off.
Far from G-Side's slow-but-sure success model is Tabi Bonney, who tells listeners "I thought I'd be a millionaire, like, five years ago," on "Happy Home." There's a great deal of privilege in that statement, but Bonney, a rapper with a masters degree in biology and the son of a musician, has carved out a post-hipster rap niche by modestly mining relative comfort in his rhymes. On Postcard From Abroad, his first truly excellent mixtape, Bonney teams up with producer Smiles Davis, who makes the odd but effective decision to sample MOR indie (the Knife, Phoenix, Lykke Li, Cults) and Girl Talks those songs into glossy, decidedly not-grimy, open-spaced beats.
The sound of Bonney's music is smoothed-out and up, up, up. He's disinterested in anything remotely ominous-sounding and raps about being almost-famous (the aptly-titled "Spooning With Success"), while remaining goofily grounded too: On "Sunset Blvd" he excitedly boasts, "We might just bump into El DeBarge!" And he's just as quick to touch on something less navel-gazing, like the plight of Sudanese refugees on "Sudan Groove," or do his own take on a bugged-out, Ghostface-style crack-slinging tale ("Flamingo Souffle"). Bonney's comfortable with his privilege and it gives him the unique ability to occupy different milieus. Bonney claims he doesn't "need" to be a famous rapper (also from "Happy Home": "I could still be a doctor if I really want"). But precisely because Bonney defies the image of the determined rapper willing to lose it all, he comes off as genuinely, singularly hungry.
Stalley's Lincoln Way Nights is subtitled "intelligent trunk music," which would sound pretty self-satisfied if it didn't happen to be the perfect description of Stalley's wordy, working-class rhymes and producer Rashad's glowing, low end-obsessed beats. Rashad's production resembles Bonney's D.I.Y sheen (the John Mayer sample on "Assassin," the instrumental backdrop of "Slapp," which could be an Ariel Pink instrumental), but it's hazier and busier, communicating bittersweet near-success, which is appropriate for a guy from a small town in Ohio, best known for his tangential connection to stoner-rap everydude Curren$y, who seems content to rap and rep his area code.
A sizable beard and car obsession might suggest an underground-ish Rick Ross, but Stalley's more like a painfully sincere Freeway. One part id, another part wizened wisdom-dropper, he often frames his come-up as a mix of focus and luck, while bolstering "whole city on my back" boasts with earthy aphorisms. From Lincoln Way Nights' opening track, "See The Milq In My Chevy": "A hustler told me you only hustle when you need to / And make sure you feed the streets, please don't let them feed you."
Even when Stalley adopts a smarmier tone and overtly critiques his surroundings, as he does on "The Night," it moves beyond whiny solipsism, thanks to stakes-raising imagery that compares the disintegrating street code to an end-of-days scenario: "That's when the day fell and the night came / The angels grew horns and we was running through the streets like some Vikings." The "we" in that line is crucial. Stalley's implicated in his hood apocalypse, but he's going to escape, one trunk-rattling, introspective song at a time.