For years, the children's choir of Staten Island's PS22 have been delivering choral versions of pop and indie songs by Phoenix, Jay-Z, and Lady Gaga. But it's rare that the actual artist drops by to perform alongside the kids — Kylie Minogue was a recent guest — although when they do, they can help the choir deliver of their finest performances.
Tuesday, Swedish electro-pop quartet Little Dragon dropped by the school to collaborate for a rendition of "Twice," and the resulting cover is downright hair-raising: Little Dragon lay out a chilling ballad with nothing more than twinkling piano, but it soon brightens into a soaring, cherubic hymnal thanks to the kids' cheery vocals.
The PS22 choir recently had mainstream attention when they performed on this year's Oscars, so these kids are old-pros by now: it turns out they learned this song in just one afternoon. Nice!
WATCH: Little Dragon & PS22, "Twice"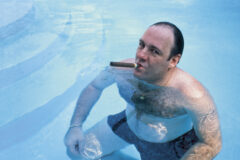 https://www.youtube.com/embed/uyKBEbt06UQ