Austin's South by Southwest conference is happening March 16-20, but even if you're not attending you can enjoy discovering great new acts among our 35 Must-Hear Artists list — click here to check it out!
Better yet, we're offering a bonus gift: a free downloadable album of songs by 32 of those can't-miss bands! Our 2011 edition of SPIN Presents AUSTIN POWER features tracks from Okkervil River, the Pains of Being Pure at Heart, J Mascis, Twin Shadow, Skrillex, and many more.
Sorry, this album is no longer available for download.
To stay on top of everything SXSW-related, be sure to follow @SPINsxsw on Twitter, as well as our mothership Twitter, @SPINmagazine.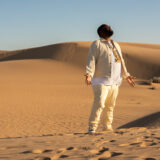 Going to Austin? Click here to win passes to SPIN's party at Stubb's on March 18, featuring TV on the Radio, the Kills, OMD, and more!
SPIN Presents AUSTIN POWER Tracklisting
1. The Vaccines, "Wreckin' Bar (Ra Ra Ra)"
2. JEFF the Brotherhood, "Diamond Way"
3. DOM, "Bowl Cut"
4. The Pains of Being Pure at Heart, "The One"
5. Yuck, "Holing Out"
6. The Kills, "Satellite"
7. Prince Rama, "Lightning Fossil"
8. Lower Dens, "Tea Lights"
9. La Sera, "Devils Hearts Grow Gold"
10. Fences, "Girls With Accents"
11. Jessica Lea Mayfield, "Our Hearts Are Wrong"
12. Grouplove, "Colours"
13. Cults, "Most Wanted"
14. Smith Westerns, "Weekend"
15. Cloud Nothings, "Didn't You"
16. Black Lips, "Be a Man"
17. Kurt Vile, "Jesus Fever"
18. Okkervil River, "Walked Out on a Line"
19. Young the Giant, "My Body"
20. The Joy Formidable, "Whirring"
21. The Head and the Heart, "Down in the Valley"
22. J Mascis, "Not Enough"
23. Sharon Van Etten, "Don't Do It"
24. Esben & the Witch, "Warpath"
25. Gold Panda, "Snow & Taxis"
26. The Chain Gang of 1974, "Hold On"
27. Twin Shadow, "At My Heels"
28. Skrillex, "Fucking Die 1"
29. OMD, "History of Modern (Selebrities Remix)"
30. Big K.R.I.T., "Country Shit"
31. G-Side, "Mayday (Live)"
32. OFF!, "Upside Down"