On March 12, the Red Bull Soundclash concert series kicks off in Las Vegas with Cee Lo Green and The Ting Tings. The show will feature a first-time-ever live collaboration between the man behind SPIN's #1 Song of 2010 (Green's "F*ck You') and the energetic electro-pop duo.
The artists will appear on opposite stages facing each other but the show will play out more like a musical conversation than a battle. There will be four rounds where the bands will perform rehearsed jams and some on the spot improvisations. They'll play the hits you know and love but they'll also play each other's music and cover songs. There might even be some special guests joining in on the madness too.
SPIN is sending one lucky winner and a friend to Las Vegas to experience this rare showcase. The prize includes flight, hotel stay and tickets to the show. Just answer a few trivia questions below for your chance to win! This sweepstakes ends March 4th so don't delay!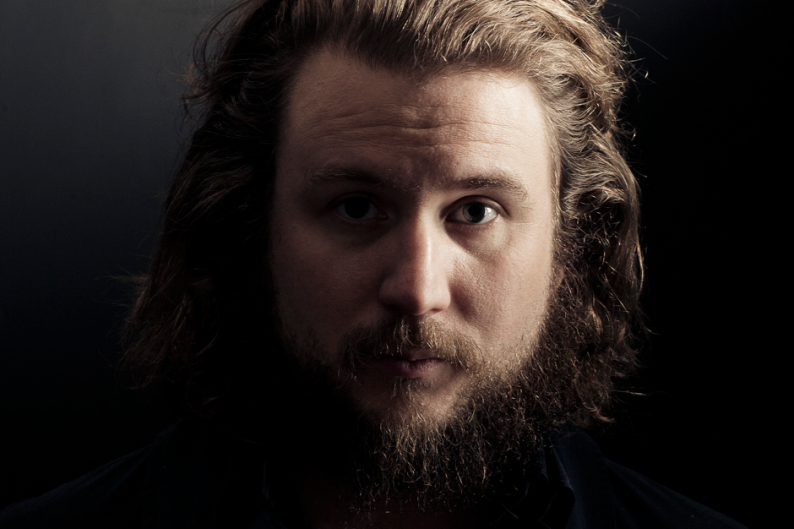 ENTER HERE:
THIS SWEEPSTAKES IS NOW CLOSED. THANK YOU FOR YOUR INTEREST.
2011 "Red Bull Sound Clash" SWEEPSTAKESOFFICIAL RULES
1. NO PURCHASE OR PAYMENT NECESSARY TO ENTER OR TO WIN.A PURCHASE WILL NOT IMPROVE YOUR CHANCES OF WINNING.VOID WHERE PROHIBITED.
2. SPONSOR(S):The sponsors of the Sweepstakes are SPIN Media LLC and Red Bull North America, Inc.(collectively "The Sponsors").
3. PROMOTION PERIOD: The Sweepstakes online entry period ("Sweepstakes Period") will begin on February 23, 2011 at 12:00 am/EST, and will close on March 4, 2011 at 11:59 pm/EST. ("End Date")
4. ELIGIBILITY: The Sweepstakes is open to legal residents of the continental United States, including the District of Columbia. This Sweepstakes is void outside the continental United States, including Rhode Island, Alaska, Hawaii, and Puerto Rico and wherever prohibited by federal, state, or local law. You must be eighteen (18) years of age or older as of date of entry to enter the Sweepstakes and to be eligible to win. All U.S. federal, state, and local laws and regulations apply.Employees of The Sponsors, its prize providers and licensors, and each of the foregoing entities' affiliates, authorized designees and other related entities, and any other individual or entity associated with the development, judging or administration of this Sweepstakes (collectively, the "Sweepstakes Entities"), as well as members of such employees' immediate families (spouses, children, siblings, parents), and persons living in the same household as such persons, whether or not related, are not eligible to participate in the Sweepstakes.
5. HOW TO ENTER: Beginning at 12:00 A.M. EST on February 17, 2011, you may enter via the Internet by logging onto www.spin.com/redbullsoundclash ("Entry Site") and accurately entering all required information. All entries must be received by 11:59 P.M. EST on March 4, 2011. Limit one entry per individual.The Sponsors are the official time keeper for the Sweepstakes.All entry information and materials become the property of The Sponsors and will not be acknowledged or returned.Except as otherwise contemplated in these Official Rules, and to the extent entrants may otherwise elect at the time of entry, personal information collected in connection with the Sweepstakes will be used in accordance with the online privacy policy available at the Website.
6. PRIZES:One (1) winner will receive a Grand Prize consisting of a trip for two (2) to Las Vegas for two (2) nights and three (3) days to attend the Red Bull Sound Clash event (herein "the Trip") currently scheduled to be held March 12, 2011 and act as the SPIN & Red Bull Soundclash Correspondent, as determined by The Sponsors in their sole discretion.The winner and a guest will receive round trip airfare to/from their nearest airport to Las Vegas, NV, and hotel accommodations (one standard room) for three (3) days/two (2) nights, and one (1) digital camera to document their experience as a SPIN & Red Bull Soundclash Correspondent.The approximate retail value (ARV) of the Grand Prize is $2,500 USD. No transfer or substitution of Grand Prize is allowed. The Grand Prize may not be redeemed for cash and cannot be used in conjunction or combined with any other competition or offer, nor may it be transferred or exchanged in part or in full. The Sponsors reserve the right to substitute the Grand Prize or any portion thereof for one of equal or greater value for any reason at their sole discretion. Admission tickets are non-transferable and will be deemed void if sold, transferred, auctioned or assigned to any third person.In the event the Grand Prize winner or his or her companion engage in behavior that (as determined by The Sponsors in their sole discretion) is obnoxious, threatening, illegal or that is intended to annoy, abuse, threaten or harass any other person, The Sponsors reserve the right to terminate the trip or other applicable experience early, in whole or in part, and send the Grand Prize winner and/or his or her travel partner.WINNERS ARE RESPONSIBLE FOR REPORTING AND PAYING ANY AND ALL INCOME, SALES OR EXCISE TAXES THAT MAY APPLY TO ACCEPTING PRIZES; THE SPONSORS ARE NOT RESPONSIBLE FOR AND WILL NOT PAY ANY SUCH TAXES.
7. ODDS:Many will enter, only one (1) will win.Actual odds of winning depend on the number of eligible entries received.
8. WINNER SELECTION:The winners will be determined by random selection conducted by The Sponsors from among all eligible entries on or around March 4, 2011.All results of the selection are final and binding, subject to these Official Rules.In the event a winning entry is discovered to be invalid for any reason whatsoever or the person who submitted the winning entry fails to comply with these Official Rules prior to delivery of the prize, the prize may be forfeited and awarded to an alternate winner.No more than the advertised number of prizes will be awarded.
9. NOTICE TO WINNERS:Attempts to notify potential winners will be made using the e-mail address or telephone number provided on the entry within one (1) day of the End Date. The Sponsors are not responsible for e-mail, telephone or other communication problems of any kind.If, despite reasonable efforts, a potential winner does not respond within one (1) day (or such shorter time as exigencies may require) of the first notification attempt, or if the prize or prize notification is returned as unclaimed or undeliverable to such potential winner, such potential winner will forfeit his or her prize and an alternate winner may be selected.
10. VERIFICATION OF WINNERS:Potential winners may be required to execute an Affidavit of Eligibility, a Liability Release, and (where imposing such condition is legal) a Publicity Release (collectively, "Prize Claim Documents").If any potential winner fails or refuses to sign and return all Prize Claim Documents within seven (7) days of prize notification (or such shorter time if exigencies may require), the winner may be disqualified and an alternate winner may be selected.
11. THE SPONSORS ENTITIES SHALL NOT BE RESPONSIBLE OR LIABLE FOR ENTRIES THAT ARE ENTERED BY OTHER THAN HUMAN MEANS (SUCH AS BY AN AUTOMATED COMPUTER PROGRAM OR ANY NON-HUMAN MECHANISM, ENTITY, OR DEVICE), IN EXCESS OF THE STATED LIMIT, OR FOR ENTRIES THAT ARE LATE, FORGED, DESTROYED, LOST, MISPLACED, STOLEN, MISDIRECTED, TAMPERED WITH, INCOMPLETE, DELETED, DAMAGED, GARBLED, OR OTHERWISE NOT IN COMPLIANCE WITH THESE OFFICIAL RULES, AND ALL SUCH ENTRIES WILL BE DISQUALIFIED.BY ENTERING THE SWEEPSTAKES, EACH ENTRANT AGREES:(A) TO BE BOUND BY THESE OFFICIAL RULES AND BY ALL APPLICABLE LAWS AND ALL DECISIONS OF THE JUDGES WHICH SHALL BE BINDING AND FINAL; (B) TO WAIVE ANY RIGHTS TO CLAIM AMBIGUITY WITH RESPECT TO THE OFFICIAL RULES; (C) TO WAIVE ALL OF HIS OR HER RIGHTS TO BRING ANY CLAIM, ACTION, OR PROCEEDING AGAINST ANY OF THE SWEEPSTAKES ENTITIES, INCLUDING, WITHOUT LIMITATION, THE SPONSORS; (D) TO EXECUTE THE PRIZE CLAIM DOCUMENTS; AND (E) TO RELEASE, INDEMNIFY, AND HOLD HARMLESS EACH OF THE SPONSORS AND EACH OF THEIR RESPECTIVE AFFILIATES, OFFICERS, DIRECTORS, EMPLOYEES, AGENTS AND REPRESENTATIVES, FROM ANY LIABILITY (INCLUDING, BUT NOT LIMITED TO, LIABILITY FOR ANY PROPERTY LOSS, DAMAGE, PERSONAL INJURY, BODILY INJURY, DEATH, LOSS, EXPENSE, ACCIDENT, DELAY, INCONVENIENCE OR IRREGULARITY), COSTS AND EXPENSES (INCLUDING, WITHOUT LIMITATION, REASONABLE OUTSIDE ATTORNEY'S FEES) THAT MAY ARISE IN CONNECTION WITH:(I) THE ENTRANT'S PARTICIPATION OR INABILITY TO PARTICIPATE IN THE SWEEPSTAKES, (II) TYPOGRAPHICAL ERRORS IN THE OFFICIAL RULES OR ANY SWEEPSTAKES PROMOTIONAL MATERIALS, (III) ACCEPTANCE OR POSSESSION, DEFECTS IN, USE, MISUSE OR INABILITY TO USE ANY PRIZE (OR ANY COMPONENT THEREOF), (IV) ANY CHANGE BY ANY COMPANY OR ANY OTHER PERSON PROVIDING ANY OF THE COMPONENTS OF A PRIZE DUE TO REASONS BEYOND ANY OF THE SPONSORS' CONTROL OR AS OTHERWISE PERMITTED HEREUNDER, (V) ANY INTERRUPTIONS IN OR POSTPONEMENT, CANCELLATION, OR MODIFICATION OF THE SWEEPSTAKES, (VI) HUMAN ERROR, (VII) INCORRECT OR INACCURATE TRANSCRIPTION, RECEIPT OR TRANSMISSION OF ANY PART OF THE ENTRY (INCLUDING, WITHOUT LIMITATION, THE ENTRY INFORMATION OR ANY PARTS THEREOF), (VII) ANY TECHNICAL MALFUNCTIONS OR UNAVAILABILITY OF THE WEBSITE OR ANY TELEPHONE NETWORK, COMPUTER ONLINE SYSTEM, COMPUTER DATING MECHANISM, COMPUTER EQUIPMENT, SOFTWARE, OR INTERNET SERVICE PROVIDER UTILIZED BY ANY OF THE SWEEPSTAKES ENTITIES OR BY AN ENTRANT, (VIII) INTERRUPTION OR INABILITY TO ACCESS THE SWEEPSTAKES, ANY SWEEPSTAKES-RELATED WEB PAGES, OR ANY ONLINE SERVICE VIA THE INTERNET DUE TO HARDWARE OR SOFTWARE COMPATIBILITY PROBLEMS, (IX) ANY DAMAGE TO ENTRANT'S (OR ANY THIRD PERSON'S) COMPUTER OR ITS CONTENTS RELATED TO OR RESULTING FROM ANY PART OF THE SWEEPSTAKES, (X) ANY LOST OR DELAYED DATA TRANSMISSIONS, OMISSIONS, INTERRUPTIONS, DEFECTS, OR ANY OTHER ERRORS OR MALFUNCTIONS, (XI) ANY WRONGFUL, NEGLIGENT, OR UNAUTHORIZED ACT OR OMISSIONS ON THE PART OF ANY OF THE SPONSORS, OR ANY OF THEIR AGENTS OR EMPLOYEES, OR (XII) ANY OTHER CAUSE, CONDITION OR EVENT WHATSOEVER BEYOND THE CONTROL OF ANY ONE OR MORE OF THE SPONSORS.EACH WINNER HEREBY ACKNOWLEDGES THAT THE SPONSORS HAVE NEITHER MADE NOR ARE IN ANY MANNER RESPONSIBLE OR LIABLE FOR ANY WARRANTY, REPRESENTATION OR GUARANTEE, EXPRESS OR IMPLIED, IN FACT OR IN LAW, RELATIVE TO ANY PRIZE OR COMPONENT THEREOF, INCLUDING ANY EXPRESS OR IMPLIED WARRANTIES PROVIDED BY ANY OF THE PRIZE SUPPLIERS ASSOCIATED WITH THIS SWEEPSTAKES.
12. Acceptance of a prize constitutes winner's permission for The Sponsors to use winner's name, photograph, likeness, voice, biographical information, statements and address (city and state) for advertising or publicity purposes, worldwide, and in all forms of media now known or hereafter developed, in perpetuity, without further compensation.
13. The Sponsors reserve the right to suspend or cancel the Sweepstakes or modify these Official Rules as necessary for any reason or as required by applicable law.The Sponsors reserve the right, in their sole discretion, to disqualify from the Sweepstakes, and ban from any future promotions, any person it believes to have intentionally violated these Official Rules, or to be acting in an unsportsmanlike or disruptive manner, or to have tampered with any element of the Sweepstakes without notice to the disqualified or banned person.
14. All issues and questions concerning the construction, validity, interpretation and enforceability of these Official Rules or the rights and obligations of entrants and The Sponsors in connection with the Sweepstakes shall be governed by and construed in accordance with the laws of the State of New York without giving effect to any choice of law or conflict of laws rules or provisions.Any legal claims arising out of or relating to the Sweepstakes or these Official Rules must be brought in the federal or state courts located in New York.
15. To obtain any legally-required winners list (after the conclusion of the Sweepstakes) or a copy of these Official Rules, send a self-addressed envelope with the proper postage affixed to SPIN Magazine, 408 Broadway, 4th Floor, New York, NY 10013, Attn: "Red Bull Sound Clash" Please specify "winners list" or "Official Rules" and the name of the Sweepstakes in your request.