Halloween has become such a hallowed part of the Phish mythology that it took the band two nights to celebrate it this year. On Saturday and Sunday, the final shows of a three-day run at Atlantic City's barrel-vaulted Boardwalk Hall, Phish paid tribute to a couple of major influences with a pair of radically different performances.
Last Halloween, for their fifth musical "costume" since 1994, Phish performed the Rolling Stones' Exile on Main St. at Coachella, a choice that shed louche light on the group's 2004 breakup and subsequent reunion five years later. This year they chose Little Feat's 1978 double live album, Waiting for Columbus, the source material for much of group's progressive-party sound.
Before the quartet got their Feat wet, however, they spent a whole lot of Saturday night goofing off what had been the high-odds favorite for this year's album: something by Led Zeppelin. Responding to the rumor mill, Phish stuck "Whole Lotta Love" into the middle of "Chalk Dust Torture," played an epic second-set "Tweezer" that contained portions of "Heartbreaker," "Ramble On," and "Thank You," continued with "Stairway to Heaven," and ended the set with "Good Times Bad Times." It felt like more than an automatically historic show for a group that performs with a deep sense of rock history. It was a love letter to their fans in the form of an elaborate practical joke. And the crowd of nearly 14,000 hard-partyin' peeps responded with something akin to thermonuclear Saturday-night fervor.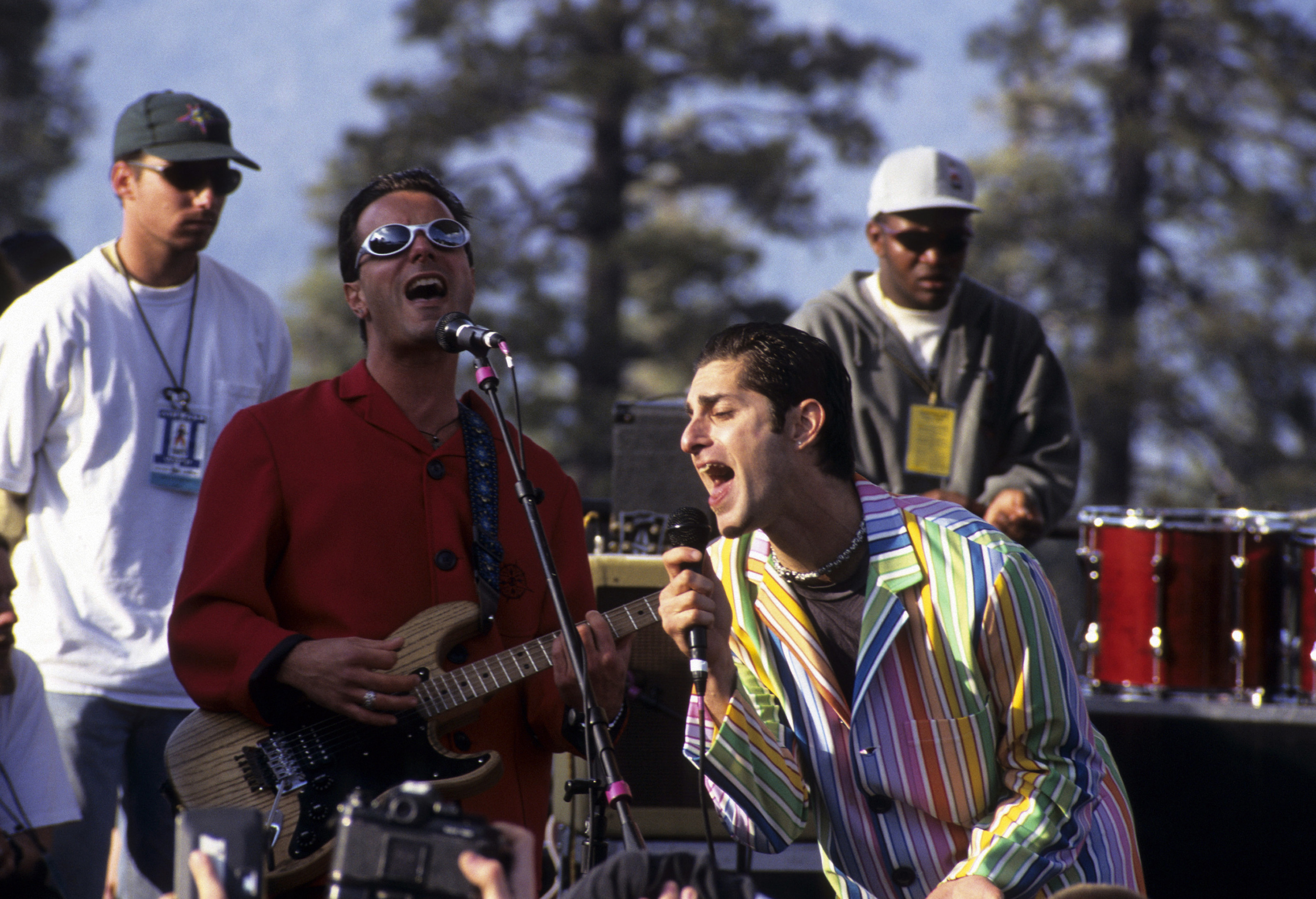 The show also turned out to be a tough act to follow, even for its perpetrators. Saturday's first set began with a lesser jest: four vaguely Halloween-themed songs. Keyboardist Page McConnell strapped on a keytar for Phish's oft-played cover of Edgar Winter's lumbering "Frankenstein," while "Big Black Furry Creature From Mars" paid kitsch-y punk-rock homage to the Misfits. The group dropped the first deep grooves of a long, funky night with "Ghost," then dusted off the cobwebs and segued into the Classics IV's slinky 1967 hit, "Spooky," a tune Phish last played in 1993.
Essentially a live version of Little Feat's greatest hits, Waiting for Columbus was assembled from several shows and massaged substantially in the studio by guitarist-songwriter Lowell George, who died the year after its release. Phish brought in a five-man horn section to emulate the Tower of Power horns, along with percussionist Giovanni Hidalgo. Phish guitarist Trey Anastasio distilled Lowell and Paul Barrère's guitar parts into a confident unit. For drummer Jon Fishman, the set served as a personal dedication to Feat drummer Richie Hayward, who died of liver cancer in August.
Phish paid rollicking tribute to the pimps, hustlers, drinkers, and dopers who populate Little Feat lyrics. Phish lent equal authority to the deep-pocket polyrhythmic choogle of "Fatman in the Bathtub" and "Dixie Chicken" as they did to the jazzier byways of "Day Or Night" and "Tripe Face Boogie." They made the album their own, too, switching instruments and featuring Fishman on a poignant "Willin'," and fleshing out the minute-long "Don't Bogart That Joint" into an a cappella barbershop quartet.
After concluding Columbus with a ragtag congo line through the crowd, Phish took another break. They returned for a 90-minutes-plus third set that raged through band warhorses such as a crowd-pleasing "Suzy Greenberg," a Zeppelin-esque "Wilson," and "You Enjoy Myself," which accelerates the Little Feat esthetic into a complex yet funky hyperdrive. Where Phish had fed on the crowd's energy the night before, tonight they were repaying the favor. We had been tricked, we had been treated. And Phish rolled away from their Halloween Boardwalk empire, undefeated.