Matt & Kim's new album, Sidewalks, hit stores today, and the duo are celebrating with a MySpace Secret Show in Burlington, Vermont. Starting at 9:30 P.M. EST, you can watch a live webcast right here on SPIN.com! Check out the player below.
Sidewalks finds the band channeling the frenzied bliss of their live shows onto an album, aided in the studio by producer Ben Allen, who's helmed top-notch efforts by bands as accessible as Gnarls Barkley or as out there as Animal Collective.
At the Virgin Mobile Freefest in September, singer-keyboardist Ben Johnson told SPIN that his band wasn't yet playing any new material from Sidewalks, so tonight's webcast should offer fans a first live taste of the fresh tunes. Watch more of that interview here, and hear a stream of album track "Good for Great" here.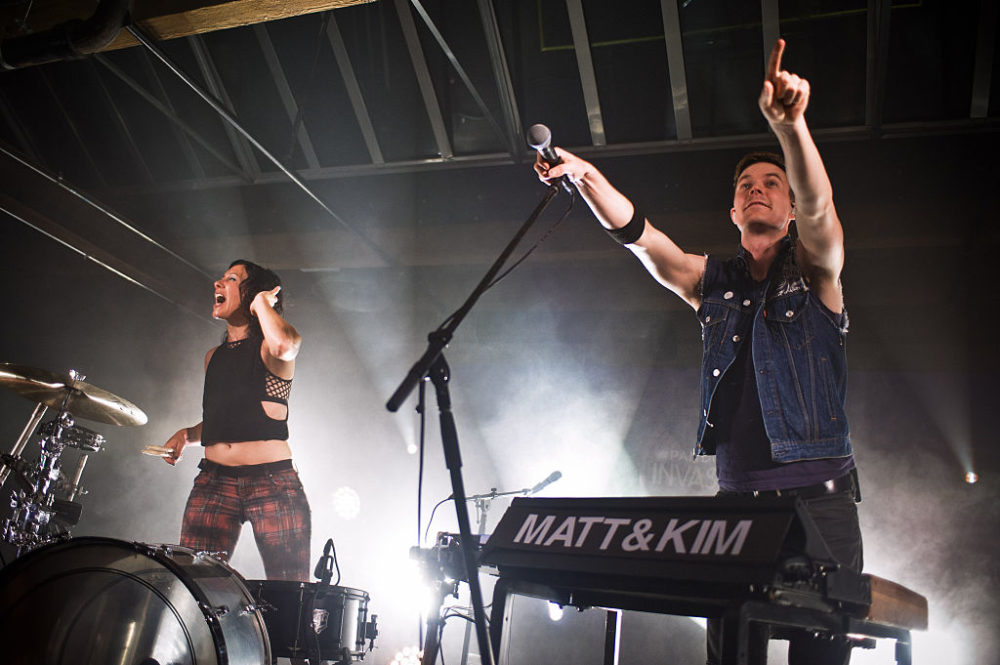 So tune in tonight at 9:30 P.M. EST for a full-blown live show from Brooklyn's favorite indie rockin' couple.
Get Flash now!
In order to listen or view this content you will have to upgrade your version of Flash.