After touring and releasing music with rock supergroup Them Crooked Vultures, Dave Grohl has returned to his day job, the Foo Fighters, and is preparing their next album for release in 2011. And with the effort, Grohl is also returning to his stripped-down rock roots.
This time, instead of recording in a top-notch studio, the band decamped to Grohl's garage, where the Foos leader reunited with Butch Vig, who produced Nirvana's Nevermind, and Krist Novoselic, his onetime bandmate in the legendary grunge band. It's the first time he's worked with either in nearly 20 years.
In a recent interview with Q magazine, Grohl spoke in depth about the new album, including working with its other guest collaborator, Bob Mould. [Via Foo Archive]
On recording with Butch Vig:
"Going back to make an album with a producer you've worked with before is not unlike going back and fucking a girlfriend you had 20 years ago. It can either be really good or a total fucking disaster. But it was perfectly natural and totally comfortable and he's the same person he was 20 years ago. He wears cologne now. I think that's the only difference."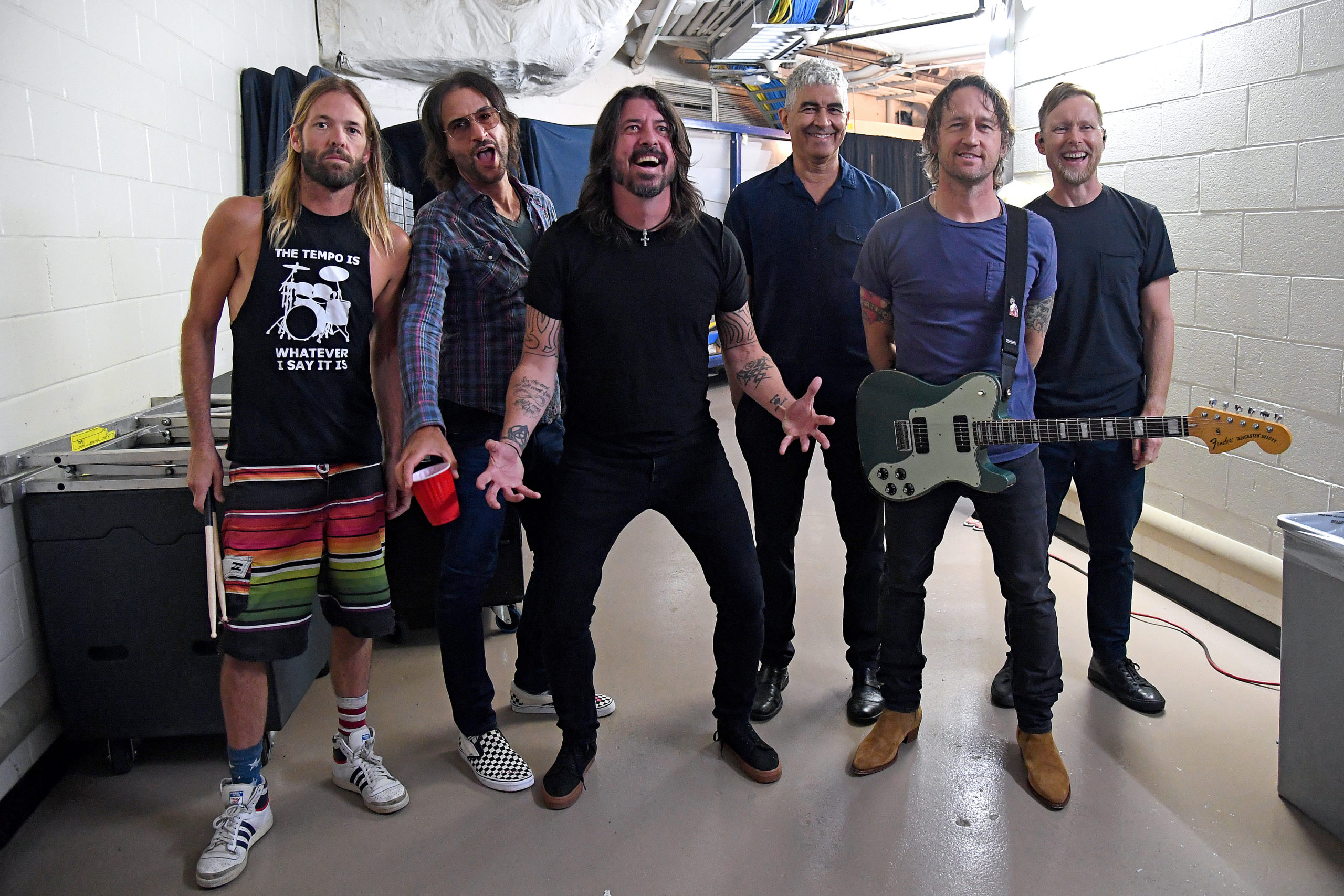 On recording in his garage:
"In my hotel room in Perth, Australia, on a Them Crooked Vultures tour, it all came to me. I was sitting writing a new song and I thought, 'OK, we should make a documentary about the recording of this new album and make it a history of the band too. Rather than just record the album in the most expensive studio with the most state-of-the-art equipment, what if Butch and I were to get back together after 20 years and dust off the tape machines and put them in my garage?' I literally backed the minivan out of the garage, pulled the lawnmower out, put a drum set in it and set up mics. We soundproofed the garage door so that my neighbors wouldn't call the fucking cops."
On working and staying in touch with Krist Novoselic:
"We've always been in touch. One of the things about the expanded Nirvana family, it doesn't matter how much time has passed, when you see each other you're immediately connected by that, by the good and bad things. When I see Krist, I hug him to celebrate our lives, but I also hug him to console him. There's a song called 'I Should Have Known' that I thought would sound great with his bass-playing and accordion-playing. It's probably the darkest song on the album."
Read more here.