On the Decemberists' last album The Hazards of Love, Colin Meloy took the band's music as big as it could go, with an over-the-top, 17-part prog-rock opus. So it's logical that their upcoming sixth record The King Is Dead (due in January) heads in the opposite direction.
"I feel like we had definitely gone as far into the conceptual realm as we could go with songwriting," the frontman tells SPIN.com. "So [on The King Is Dead] I was trying to challenge my normal impulses a bit, keeping thingsshort and more concise…. I just wanted to write some pretty songs."
And while the record still finds Meloy showing off his command of the English language – on one track, he rhymes the phrase "bonhomie bone-drab" with "chewable Ambien tab" – the album is a bold, straight-up folk-rock record, perhaps their most accessible one yet. Songs like "Calamity Song" recall early R.E.M. (Peter Buck actually guests on guitar), and "Down by the Water" is a blazing country-rock anthem, with squealing Neil Young-style harmonica lines.
To cut the album, Meloy and the band holed up in an Oregon barn — although things didn't always go so smoothly. "We had this expectation that the simpler songs would mean the sessions would be like a vacation," he says. "But it was real work." It also didn't help that the studio lacked heat and plumbing. "And it rained a lot on top of it," he says. "No heat, no indoor plumbing, so if you had to go pee, you had put on your Wellies and go to a freezing outhouse. But I think that, in someway, it adds a nice vibe to the record."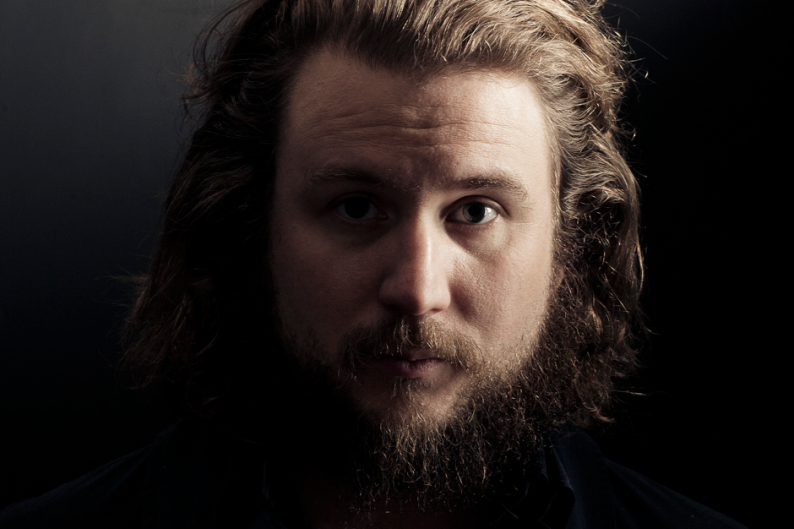 Below, Meloy breaks down some of the key tracks on the new album. Plus, you can check out the tracklisting and album art.
"Don't Carry It All"
The album opens with this straight-up folk-rocker, featuring guests Buck on mandolin and roots icon Gillian Welch on backing vocals. (Welch makes numerous appearances throughout.) Meloy says his the lyrics deal with him trying to become a half-way decent farmer. "My wife and I put in six garden plots at our new house and I feel like our entire first year was trying to watch the direction of the sun to figure out where we'd put the plots," says Meloy. "I think of it as a good little gardening song." As for his Green Thumb, Meloy adds that's more up his wife's alley: "She's the master gardener. I just do the pickling and the canning."
"Calamity Song"
On this stripped-back rocker, Meloy admittedly tried to pay tribute to Reckoning-era R.E.M., with jangly guitar melodies and a crisp backbeat. "I was listening so much to the reissue when it came out last year," he says. "And it opened up for me. I was like 'I want to write a Reckoning song."
Still, Meloy's brainy lyrics — "And the Panamanian child stands at the dowager empress's side" — aren't quite a Michael Stipe homage. "The words may not bear that much resemblance," says Meloy, "but I think the melody is very Stipe-ish,"
"Down by the Water"
Meloy had been kicking this song around for months before overhauling it to a more slowed-down folk-rock tune, which features a blazing harmonica intro reminiscent of Neil Young. It's the first time Meloy's picked up the instrument in years. "I thought it'd be fun to try again," he says. "Adding a harmonica – it has a rank-and-file sort of 80's cow-punk thing to it. That was a nice color to add."
"This Is Why We Fight"
This mid-tempo rocker starts ominously but gives way to a bright, sun-soaked chorus. And while the title suggests it's Meloy's critique of American policy abroad, he says it isn't specifically about the War in Iraq. "In some ways, it's political but I have not attributed it to anything," he says. "I think of it more as a song for somebody who's up against great odds, whether political or social.
The track closes with a raw recording of a woman singing about her dog running through a field, accompanied by banjo and harmonica. It sounds like an ancient Alan Lomax field recording, but it's actually members Chris Funk and Jenny Conlee jamming on a porch with the studio owner, Sherry Pendarvis. "She was sitting out front with her dog," says Meloy. "She had just been to the vet and she was soaking the dog's paw and started making up this song."
"Dear Avery"
The heartbreaking album-closer is a spare ballad featuring little more than Meloy's soaring croon and acoustic guitar. Unlike "This Is Why We Fight," Meloy says this track is more specifically about the Iraq War and how parents are affected when their children are shipped off to battle. "I imagine it being a letter sent from a mother to a solider," he says. "I was reading a lot about soldiers and the war and their parents back home – having a kid myself, it just made me really mindful of that relationship."
The King Is Dead tracklisting:
"Don't Carry It All"
"Calamity Song"
"Rise to Me"
"Rox in the Box"
"January Hymn"
"Down By the Water"
"All Arise!"
"June Hymn"
"This Is Why We Fight"
"Dear Avery"