When most kids in their Oregon middle school were playing truth or dare at parties, Warpaint singer-guitarists Emily Kokal and Theresa Wayman were at home, writing songs. "We were kind of late bloomers," Wayman says shyly. "We had that innocence. There was a lot of playing games and just having fun. We've held on to that. It's a special thing between us."
The tight bond between twentysomethings Kokal and Wayman has been essential to the dream-pop group's survival. Warpaint was born at a 2004 Valentine's Day jam session in L.A. (where the two moved after a post-high-school sojourn spent kicking aimlessly around New York City) with another close-knit duo they'd befriended, bassist-singer Jenny Lee Lindberg and her drum-playing sister, actress Shannyn Sossamon. But while recording 2009's Exquisite Corpse EP, mixed by ex-Red Hot Chili Pepper John Frusciante (whom Kokal dated), Sossamon left to focus on acting.
The group then began an almost comical hunt for a new drummer. Fill-ins ranged from new Chili Peppers guitarist Josh Klinghoffer to a drum machine to a guy in drag. "He wore a muumuu and a wig that looked like Kurt Cobain's hair, but green," Wayman says. "It was amazing."
Warpaint finally found stealthily funky Aussie drummer Stella Mozgawa just three months before they recorded their full-length debut, The Fool (Rough Trade). The disc boasts layers of gauzy melodies over crisp guitar lines, a moody combo exemplified by "Undertow," which adds loping bass and mesmerizing harmonies, and spacey opener "Set Your Arms Down."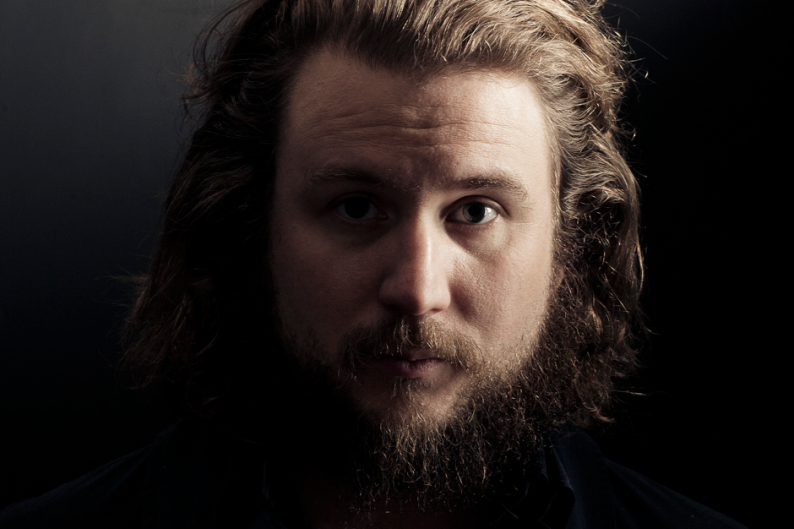 While The Fool includes breakup songs, Wayman says its darkness stems from living in L.A.'s slowly gentrifying Echo Park neighborhood. "There was a drive-by shooting and a marijuana dispensary got robbed at gunpoint," Wayman recalls of a recent period. But the title reflects the idea of embracing uncertainty. "At certain times you think you know what's going on," she says, laughing, "and other times you don't."
Ladies, things are going well.