The 27 Winter Albums That Matter Most
1. See our picks — and hear new music
1/29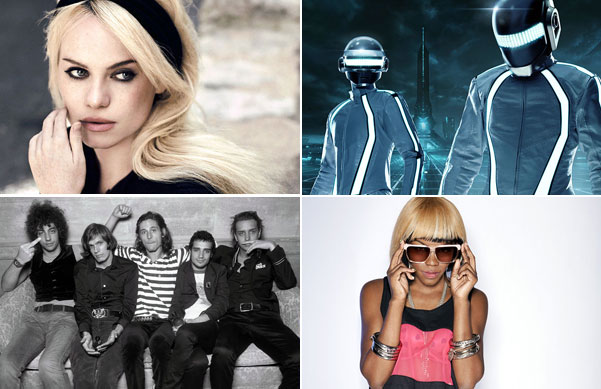 The biggest upcoming releases in the SPIN universe include records by Welsh songstress Duffy, French dance-and-soundtrack innovators Daft Punk, M.I.A. protégé Rye Rye, and New York City's gift to post-punk the Strokes (clockwise from top left).
Read on to get the scoop on these albums (and 23 more!) due out between December and March. Plus, hear new songs. — by Andy Battaglia
2. See our picks — and hear new music
2/29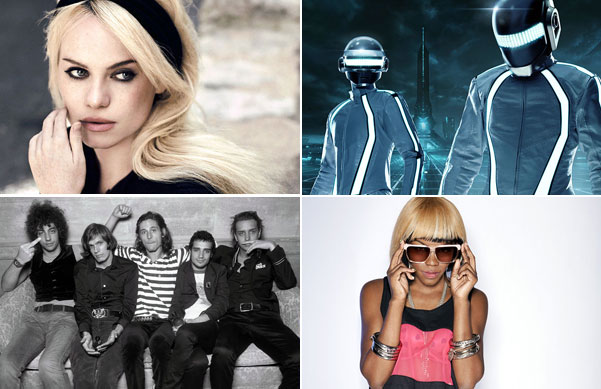 The biggest upcoming releases in the SPIN universe include records by Welsh songstress Duffy, French dance-and-soundtrack innovators Daft Punk, M.I.A. protégé Rye Rye, and New York City's gift to post-punk the Strokes (clockwise from top left).
Read on to get the scoop on these albums (and 23 more!) due out between December and March. Plus, hear new songs. — by Andy Battaglia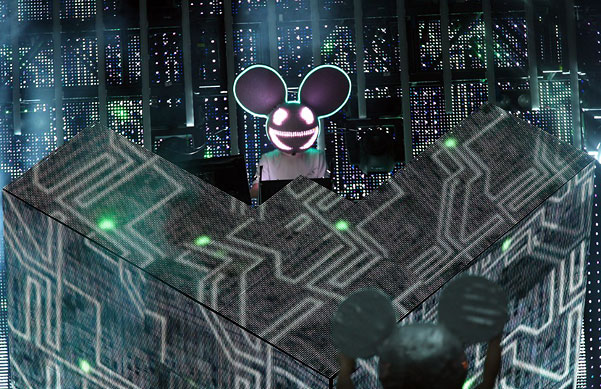 4x4=12 (Ultra)
Release Date: Dec. 7
The Skinny: Deadmau5 came up the hard way, playing lean and mean for a few years while, incidentally, always dressed in a goofy mouse-head costume with giant ears. That's not quite so incongruous when applied to the world of dance-music that Deadmau5 haunts, but still, you have to hand it to a DJ/producer who picks an idea and sticks with it. Sound-wise, the Toronto native's production style favors a thick and anthemic brand of progressive house/electro with ample kick and drive, and "Some Chords," a single from 4X4=12, makes room for lots of analog-sounding grain.
Fast Fact: Woe to any prospective reviewer who tries to outdo this early notice for 4X4=12 gleaned from a video post on YouTube: "a Mau5sterpiece."
Deadmau5, "Some Chords"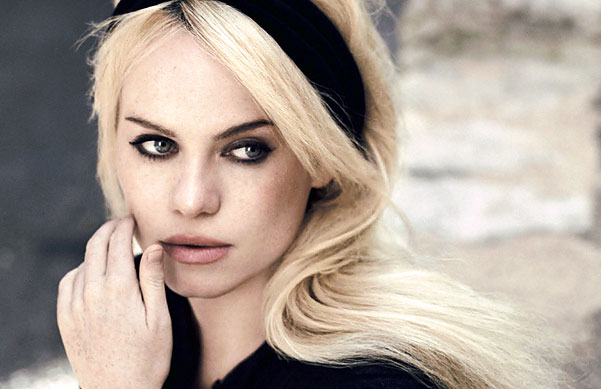 Endlessly (Island)
Release Date: Dec. 7
The Skinny: A young singer with a wizened voice from Wales, Duffy hit it big in the UK and beyond with a 2008 debut that could have sat squarely in the 1960s, when Dusty Springfield was giving soul music a good breathy rub. For her follow-up, Endlessly, Duffy teamed with Albert Hammond Sr. (father of Strokes guitarist Albert Hammond Jr.) and hip-hop band the Roots, who feature on the new single "Well, Well, Well." Beyond that, Duffy has spoken of choosing her new collaborators (Hammond helped write and produce all of Endlessly) in the interest of "added danceability," though it's safe to assume a smart and solid songwriter with such a throwback lean doesn't mean beats and lasers when she alludes to groove.
Fast Fact: Albert Hammond Sr., who made his name as the songwriter behind such '70s hits as "The Air That I Breathe" and "It Never Rains in Southern California," tracked down Duffy after he saw her perform on Saturday Night Live.
Duffy, "Endlessly"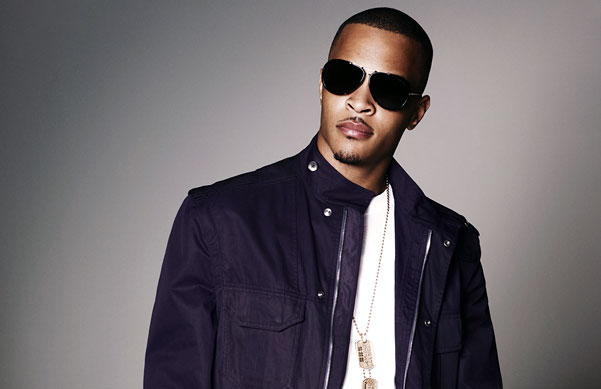 No Mercy (Grand Hustle/Atlantic)
Release Date: Dec. 7
The Skinny: Talked about in various forms with prospective release dates stretching back to this summer, No Mercy is the new title of an album that was once to be called King Uncaged. Now it's slated to come out in December, just in time for T.I. to have returned to jail after only a short stint outside. (After getting out at the end of a stay for federal weapons charges, he was picked up in a drug arrest in L.A. and sent back for breaking probation.) So there's good reason to have revisited the idea of using "uncaged" in the title, but also good reason to look forward to an album on which T.I. collaborated with the likes of Eminem, The-Dream, Kanye West, and Christina Aguilera.
Fast Fact: In his brief time out of prison, T.I. managed to put out a mixtape...called Fuck a Mix-Tape.
T.I., "Get Back Up" ft. Chris Brown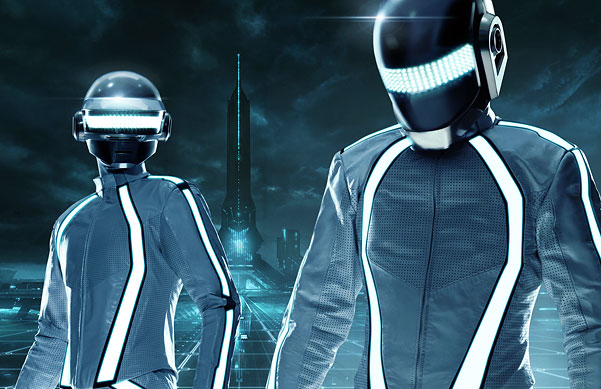 Tron: Legacy (Disney)
Release Date: Dec. 7
The Skinny: Postmodernism has generated few scenarios more enticing than the pairing of a '80s arcade-culture artifact Tron with future-forward electronic-music act Daft Punk. The French robot duo took root in the 1990s, but their sound -- sleek and steely, funky and fun -- still informs much of where contemporary club-music has yet to go. As for the film, the Tron: Legacy sequel features several of the same players (Jeff Bridges!) and extrapolates on the story of a video-game developer who gets trapped in a hazardous video-game world. Daft Punk composed the score, which features a 90-piece orchestra in parts -- though the single "Derezzed" sounds mostly like the result of two guys with an insanely tight command of machines that wouldn't know a violin from a ray gun.
Fast Fact: Sample track titles that will make Daft Punk fans drool: "The Game Has Changed," "Solar Sailor," and "Adagio for Tron."
Daft Punk, "Derezzed"
7. CAGE THE ELEPHANT
7/29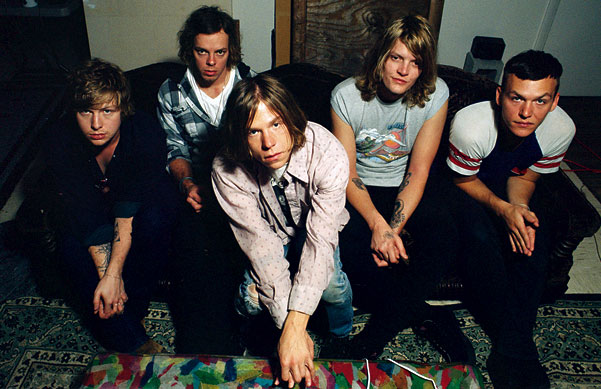 Thank You, Happy Birthday (Jive)
Release Date: Jan. 11
The Skinny: As tempting as it might be to read "Cage the Elephant" and "Thank You, Happy Birthday" together as a sort of absurdist poem, the first phrase is a rock band from Kentucky and the second is the name of a sophomore album that stands to be fateful, as sophomore albums often are. Cage the Elephant's self-titled debut established the group with a strutting sort of funky rock sound, and the follow-up comes with such extra-cocksure stated influences as Pixies, Mudhoney, Butthole Surfers, and '50s surf rock. It also follows some time during which, according to their press release, the band "engaged in indulgences that took them off track and they battled their share of demons and creative doubts." Consider the stage set for a rise or a fall.
Fast Fact: Cage the Elephant are from Bowling Green, Kentucky, which has a minor-league baseball team called the Hot Rods.
Cage the Elephant, "2024"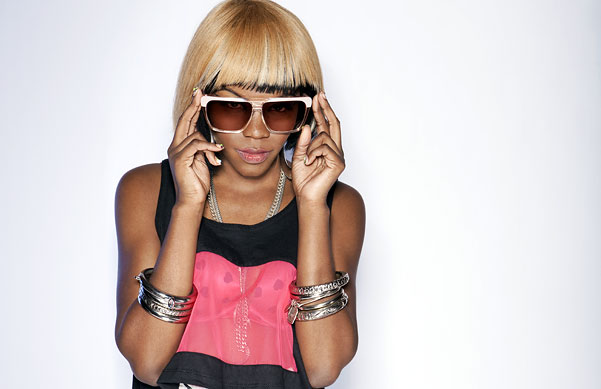 Go! Pop! Bang! (N.E.E.T./Interscope)
Release Date: Feb. 22
The Skinny: Rye Rye is a rapper from Baltimore, a city with no shortage of communal spirit and enigmatic strangeness to rap about. She's a hometown friend of producer Blaqstarr, who tipped her to M.I.A. when she was still in high school. And the 20-year-old has been on the ascendant ever since, with a profile at fashion shows, a track on a big movie soundtrack (Fast & Furious 4), and other perks that a relationship with M.I.A. can make happen fast. Rye Rye's debut album, Go! Pop! Bang!, will come out on M.I.A.'s N.E.E.T. imprint, and M.I.A. guests in the humming, lumbering, stammering (and altogether very cool) first single, "Sunshine." Don't mistake Rye Rye for a hanger-on, though: She's got at least as much snap and verve as her mentor, and in certain ways even more.
Fast Fact: Rye Rye's real name is Ryeisha Berrain.
Rye Rye, "Sunshine" ft. M.I.A.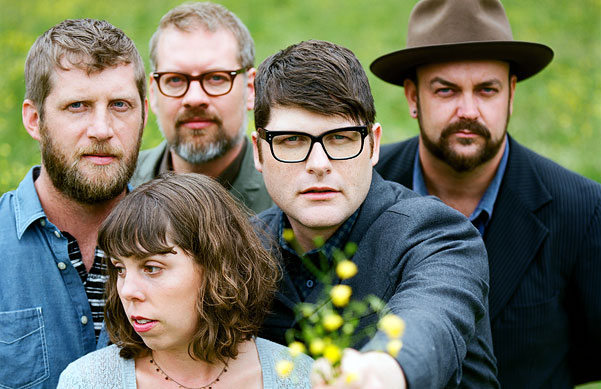 The King Is Dead (Capitol)
Release Date: Jan. 18
The Skinny: "Short" and "concise" are not ordinarily adjectives associated with songs by the Decemberists, but that's how Colin Meloy described to SPIN the tunes on The King Is Dead. (Lo, how wrong it feels to think of Decemberists songs, so florid and grand, merely as tunes!) Of course, hidden within even Meloy's most complicated songs are comely bursts of melody and a wowing command of words, so there's no reason to believe he couldn't be short and concise to good effect. Expect this album, the band's sixth, to be interesting, as they are no longer indie darlings on the major-label make and no longer a new big-league group with everything to lose -- they are just the Decemberists, a band that have busied themselves and made good on the status they've won.
Fast Fact: Colin Meloy's sister Maile Meloy is a celebrated writer of a different kind -- as the author of short-story collections like last year's Both Ways Is the Only Way I Want It.
The Decemberists, "Down By The Water"
10. SOCIAL DISTORTION
10/29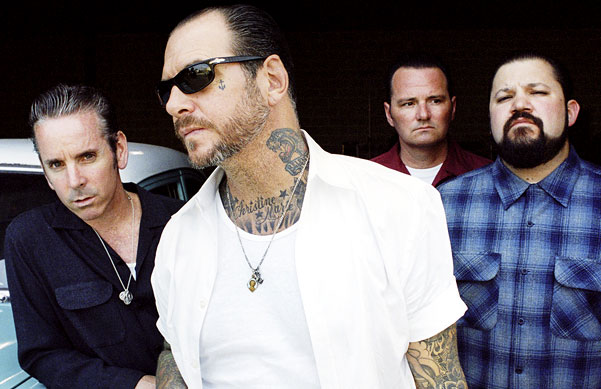 Hard Times and Nursery Rhymes (Epitaph)
Release Date: Jan. 18
The Skinny: For those trying to feign a particular kind of rock'n'roll cool, calling Social Distortion anything but "Social D" is like going to a restaurant and absent-mindedly ordering an "ice-cold refreshing Coca-Cola" from the menu. Mike Ness is still an archetype for raspy, tattooed, earthy punk rockers, and he's back with a new album after six years. Ness produced for the first time, so expect something elemental and impassioned. If that's not convincing enough, consider this: There's a Hank Williams cover (of "Alone and Forsaken").
Fast Fact: Social D has a guitarist with the choice nickname of Jonny "2 Bags" Wickersham.
Social Distortion, "Machine Gun Blues"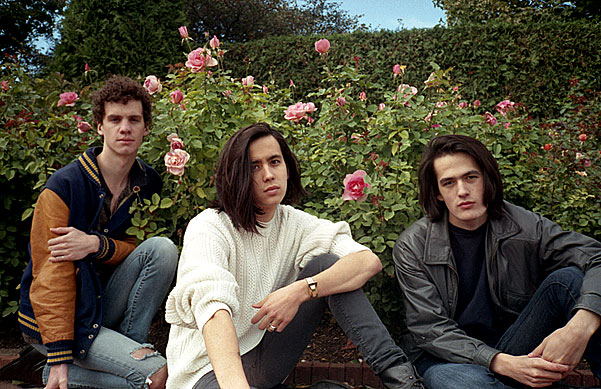 Dye It Blonde (Fat Possum)
Release Date: Jan. 18
The Skinny: Smith Westerns are a group of Chicago lads who strutted onto the national scene with a dingy lo-fi sound that also made space for insurrections by glam rock, garage rock, and numerous other kinds of rock that have a good bit of history behind them. Their self-titled debut from last year fell in line with the likes of indie darlings Wavves and Girls, and they're into psychedelia enough that their current run of tour dates opening for MGMT makes sense. Smith Westerns have hinted that the follow-up, Dye It Blonde, sounds cleaned up, comparatively, and in tune with Oasis, Suede, and Teenage Fanclub as much as David Bowie and T. Rex.
Fast Fact: Noted art photographer Ryan McGinley made a film involving Smith Westerns and Girls.
Smith Westerns, "Weekend"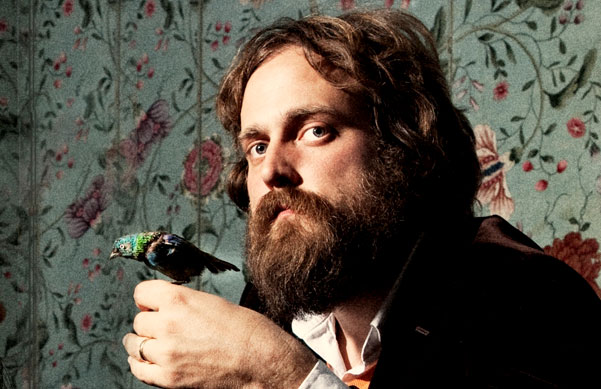 Kiss Each Other Clean (Warner Bros.)
Release Date: Jan. 25
The Skinny: Iron and Wine mastermind Sam Beam was doing the quiet-sensitive-guy-with-a-beard-and-anachronistic-demeanor thing well before it became a ubiquitous reactionary move, and he still does it better than most. Though, as he recently told SPIN, he tried to mix it up a bit for his major-label debut, Kiss Each Other Clean. Along with storied indie producer Brian Deck, Beam called in help from a member of New York Afrobeat band Antibalas, who added some horns. And Beam cited synthesizers as something else used to tart up his formative gentle folk sound. However all that worked, though, it's still Beam's way as a true storytelling songwriter that stands to evoke the most.
Fast Fact: Kristen Stewart chose the Iron and Wine song "Flightless Bird, American Mouth" for use in the prom scene in Twilight.
Iron & Wine, "Kiss Each Other Clean"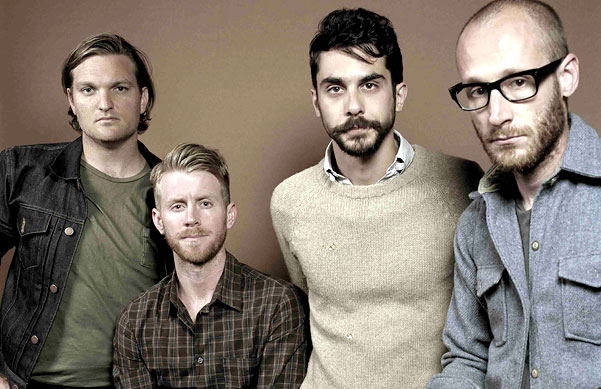 Mine Is Yours (Downtown)
Release Date: Jan. 25
The Skinny: Cold War Kids came up mining the sound of the Velvet Underground (never a bad band to mine), but they've evolved over the years into something a bit more complex and contemporary. For Mine Is Yours, the Long Beach, California-based band called in Jacquire King, producer of Kings of Leon (another not-bad band to mine). The result, as frontman Nathan Willett told SPIN, is "a grand and sprawling sound." Also one that, lyrically at least, calls to mind the searching, searing movies of fabled filmmaker John Cassavetes, director of such canonical classics as A Woman Under the Influence.
Fast Fact: A Woman Under the Influence gets another name-check in SPIN's Winter Album Preview, by way of Lykke Li's fondness for actress Gena Rowlands.
Cold War Kids, "Louder Than Ever"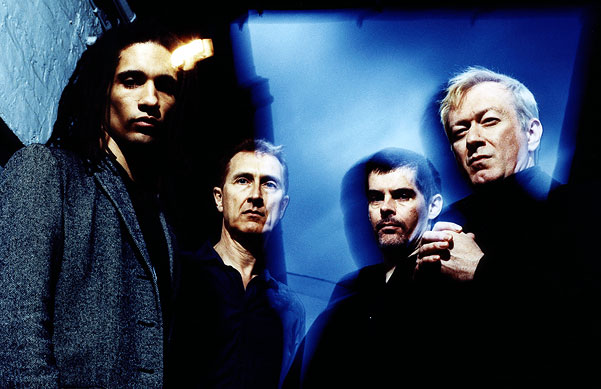 Content (Yep Roc)
Release Date: Jan. 25
The Skinny: For about a decade now, going back to the outgrowth of dancey post-punk seeded by bands like the Rapture and LCD Soundystem, Gang of Four have existed mostly as a touchstone -- one of those bands referenced thousands of times by groups (and music writers) who seem to hear something different in the original source. Common among them all, however, is an untouchable kind of coolness and authority. The group did noble, pointedly political work in the name of post-punk in the late '70s and '80s, and it's been 15 years since their last new album (excepting a bizarre 2005 project for which they re-recorded their own songs, to little-loved effect). For Content, the band vowed to "keep it totally stripped down," so expect something excoriating.
Fast Fact: Gang of Four took their name from a group of Communist Party officials in China in the 1960s and '70s.
Gang of Four, "Never Pay for the Farm"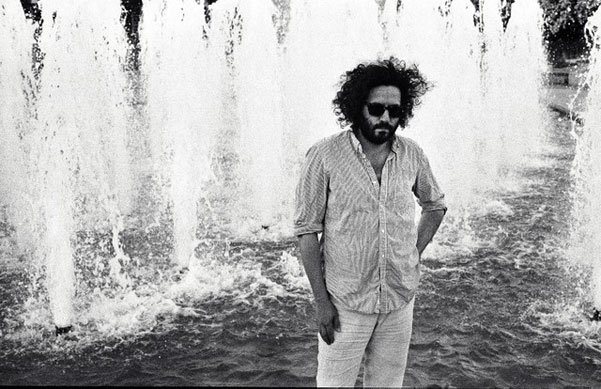 Kaputt (Merge)
Release Date: Jan. 25
The Skinny: Daniel Bejar, mastermind behind Destroyer and occasional writer of songs for the New Pornographers, is one of the most lyrically gifted and stylistically restless musicians at work in any realm. He's nominally an indie-rock guy, but there's something about his songs -- no matter how fuzzy or shaggy or unkempt they get -- that resists fitting into any genre not gerrymandered to account for his piercing, probing exceptions to rules. Plus, he recently delved into disco and glitchy ambient electronic music on a pair of very surprising singles. So what does that portend for Kaputt? There's sax in the first song. And a gentle, almost New Age atmosphere to much of the rest. Apparently, Bejar meant it when he cited "'80s Miles Davis" and "fretless bass" as influences this time out.
Fast Fact: A different Daniel Bejar has a very cool and very strange website on which he posts letters he gets addressing the Destroyer version of Daniel Bejar, as well as restaged photographs in which he mimics poses of Destroyer pictures he finds online.
Destroyer, "Chinatown"
16. THE GET UP KIDS
16/29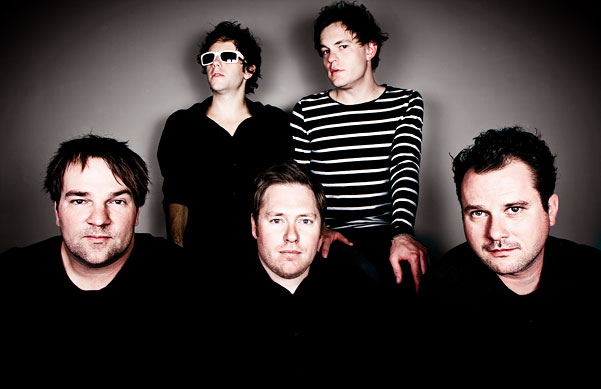 There Are Rules (Quality Hill)
Release Date: Jan. 25
The Skinny: No history of emo-rock can go on for long without mention of the Get Up Kids, who broke out from a certain kind of punk scene in Kansas City and who helped make Vagrant Records big in the mid '90s. Classic albums like 1999's Something to Write Home About typified emo's mix of nervous-and-squirmy sincerity and power-pop crunch. And, indeed, it was getting back together (after breaking up in 2005) for Something's 10th anniversary that convinced the band to get together to work on some new songs. Hence: There Are Rules, an album produced by longtime Get Up Kids producer Ed Rose and mastered by Bob Weston (a fabled Chicago studio vet who makes "mastered by..." really mean something).
Fast Fact: The album is coming out on the Get Up Kids' new label, Quality Hill, named after a neighborhood at home in Kansas City.
The Get Up Kids, "Regent's Court"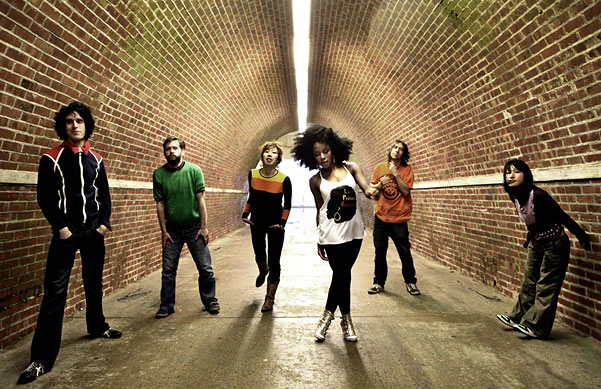 Rolling Blackouts (Memphis Industries)
Release Date: Feb. 1
The Skinny: Some bands can justify having an exclamation point in their names; the Go! Team is one of those bands. There's something relentlessly peppy (even cheerleader-y) to their sound, which careens between styles while sounding bonded together by spirit. Samples figure in, as do more prosaic things like drums and guitars, but the effect is anthemic pastiche without belaboring the finer points of process. For their third album (and the second after their debut was nominated for the Mercury Music Prize), the band convened with beloved live-show MC Ninja and called in some other vocals from the singers of bizarro indie-prog band Deerhoof and sunny/sad pop group Best Coast, among others.
Fast Fact: The Go! Team once performed on the kids TV show Pancake Mountain, which has also featured cameos from Bright Eyes, Arcade Fire, George Clinton, Buzzcocks, Wolfmother, and X.
The Go! Team, "T.O.R.N.A.D.O."
18. ESBEN AND THE WITCH
18/29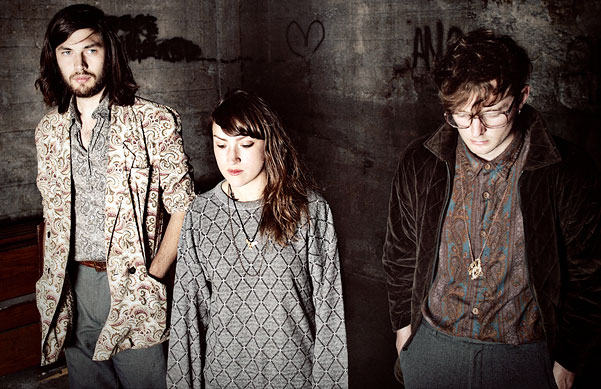 Violet Cries (Matador)
Release Date: Feb. 8
The Skinny: An intriguing new signing by the always-on-the-case label Matador, Esben and the Witch brew up a unique -- and uniquely powerful -- mix of lightness and weight on Violet Cries. The trio hail from Brighton, England, and they hint at past quiet/intense triumphs by the likes of PJ Harvey and Cocteau Twins. But they're noisier than that, and more likely to careen off their path. Esben and the Witch have played with The xx and Deerhunter, which signals some of their more contemporary grounding. But Violet Cries, for the most part, seems content to sound like nothing so much as itself.
Fast Fact: "Esben and the Witch" is a Danish fairytale.
Esben and the Witch, "Warpath"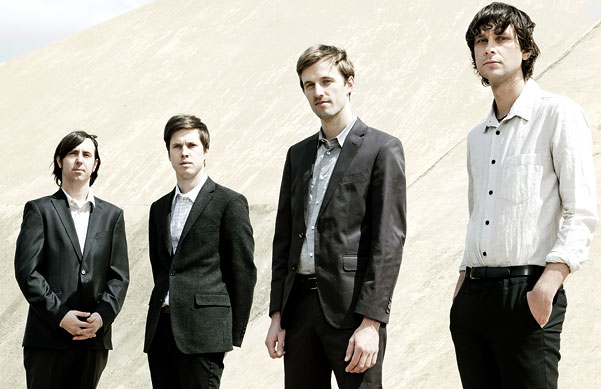 Zonoscope (Modular)
Release Date: Feb. 8
The Skinny: A sort of Technicolor electronic-pop act from Australia, Cut Copy has been compared to Air and worked with a storied disco-punk producer, DFA's Tim Goldsworthy (the half of DFA who is not LCD Soundsystem's James Murphy), on the beloved 2008 album In Ghost Colours. Goldsworthy brought out a depth and sense of certitude in Cut Copy that hadn't been there before, so that ups the stakes for Zonoscope. The group recorded the album in a warehouse they commandeered in Melbourne, and then had it worked on by Ben H. Allen, an Atlanta-based studio maven who has mixed records for Gnarls Barkley and Animal Collective, among others. Cut Copy reportedly went for "more organic" sounds, but those only stand out in their context if there are good synthesized points of comparison.
Fast Fact: Cut Copy made a beautifully shot making-of documentary during their warehouse sessions, the first part of which is up on their website.
Cut Copy, "Where I'm Going"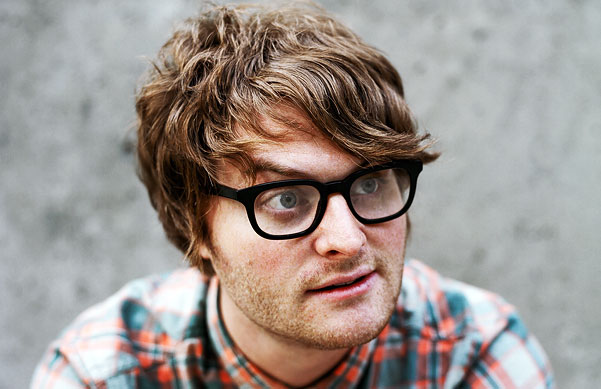 12 Desperate Straight Lines (Merge)
Release Date: Feb. 15
The Skinny: From the same Pacific Northwest scene that gave rise to Death Cab for Cutie, Telekinesis play smart, sharp indie-rock with a wordy streak. Death Cab's Chris Walla produced the 2009 debut Telekinesis!, and he went back to the controls for 12 Desperate Straight Lines -- but not before Telekinesis mastermind Michael Benjamin Lerner evidently weathered a case of vertigo and went on an extended solo songwriting/hideout session in Berlin. Such scenarios can do wonders for a withered soul (just ask David Bowie), so there's much to hope for from Lerner and Walla's time together in a studio going "a little crazy."
Fast Fact: tele·ki·ne·sis -- pronunciation: tel-?-k?-?n?-s?s; function: noun: the apparent production of motion in objects (as by a spiritualistic medium) without contact or other physical mean. Carrie used this power to get bloody revenge at her senior prom.
Telekinesis, "Car Crash"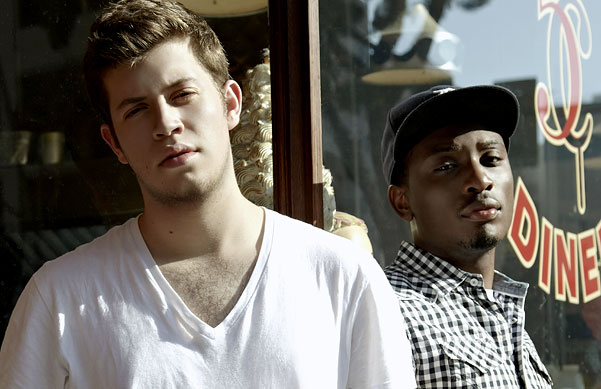 The Swelly Life (Virgin/EMI)
Release Date: Sometime in February
The Skinny: It's not every hip-hop group that would think to sample Sufjan Stevens (or Passion Pit or MGMT), but such is the steez of Chiddy Bang. The duo hail from Philadelphia, where they met at Drexel University, and their rise to attention has come fast on the strength of a couple of mixtapes and festival appearances with an improbably vast range of indie acts and certified hip-hop heroes. Chiddy Bang's emblematic single "Truth" mixes sparse and agile rapping with a propulsive chorus that pumps like something from a house-music club. A pair of other tracks from the new teaser EP The Preview feature guest spots by Q-Tip and Killer Mike, so they're getting in good with the hip-hop crowd too.
Fast Fact: As Chiddy explained to SPIN, the word "swelly" in the album title owes to this: "I made that word to replace the word 'swag.' The word 'swag' is corny -- everybody says they got swag. I was like, 'Yo, I got swell.'"
Chiddy Band, "The Good Life"
21 (XL/Columbia)
Release Date: Feb. 22
The Skinny: Another young vocal star from the UK with a disarming old-soul voice (see also: Duffy, Amy Winehouse), Adele can power through phrases with the thrust of a blues singer or pull back and float when in the mood for pop. The ability to do both isn't that common, nor was the weight carried by Adele's striking 2008 debut, 19. Now she's 21 (actually she's 22, but that's not nearly as good an album title) and eager to make good on the influence of some new favorites, such as bluegrass band the SteelDrivers, '50s/'60s rockabilly singer Wanda Jackson, Andrew Bird, Neko Case, and Alison Krauss. Also, interestingly, the sessions for 21 included some work with Rick Rubin.
Fast Fact: Adele used to go around London wearing a studded dog collar and Slipknot clothes.
Adele, "Rolling in the Deep"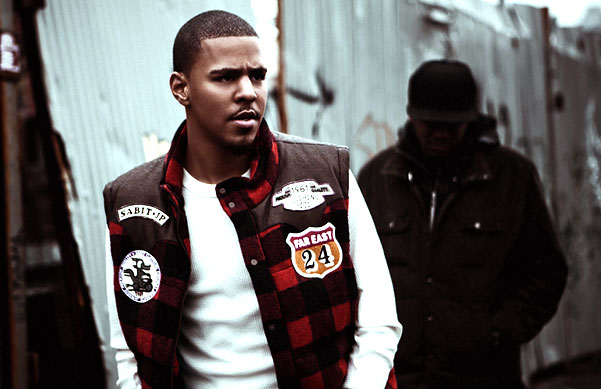 TBD (Roc Nation/Columbia)
Release Date: Sometime in February
The Skinny: There are worse ways to break through than via a guest spot on a Jay-Z track called "A Star is Born." Fortunately, J. Cole will never have to know them. The rapper from Fayetteville, North Carolina, found an early fan in Jay-Z (that track was on Hova's The Blueprint 3), and now he's angling to vest his good early luck with an album that could prop him up even more. Producers linked to Cole World have included No ID, Jim Jonsin, and Pharrell, as well as J. Cole himself, who has called his desire to be a noted rhymer turned noted producer a "reverse Kanye."
Fast Fact: The awesome video for J. Cole's "Who Dat" comprises one epic single tracking shot, with a marching band and explosions and such -- all unbroken by edits.
J. Cole, "Who Dat"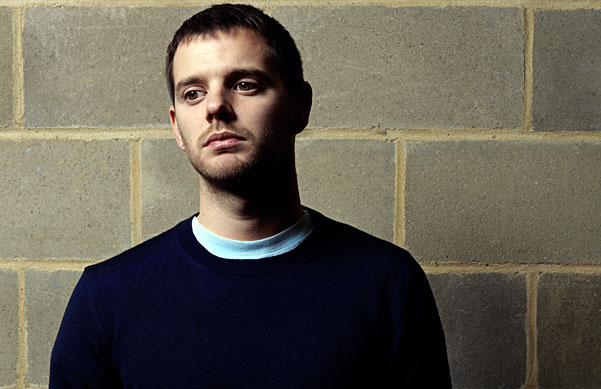 Computers and Blues (TBD)
Release Date: Sometime in February
The Skinny: The Streets' mastermind Mike Skinner has subsumed himself in loss and nostalgia since the beginning of his twilit career, so it doesn't come as a huge surprise that he would choose to end it all so soon, after just five albums. Of course, the new album won't mark the end for Skinner, just for the Streets, which started off as an offshoot of the 2-step garage dance-music scene and grew into its own distinctive type of English hip-hop. Skinner's speak-rap style can be improbably stirring, and he's a master storyteller. He's still finalizing a label deal for the new album (the previous ones were issued by Vice). It's to be called Computers and Blues and will feature Robert Harvey from the Music and rising UK singer Clare McGuire.
Fast Fact: Skinner has described the new album, somewhat incongruously, as both "ravey" and "dancing music to drink tea to." Both are extremely British.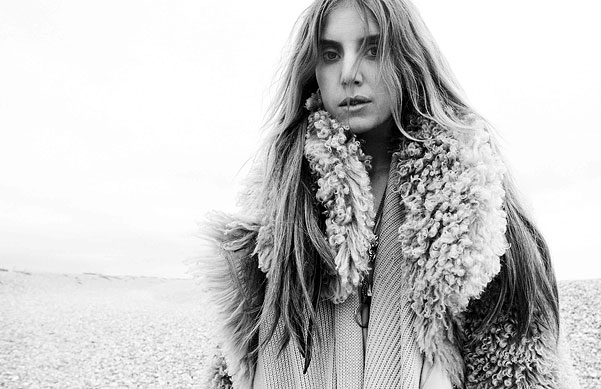 Wounded Rhymes (LL Recordings)
Release Date: March 1
The Skinny: Lykke Li struck out from Sweden in 2008 with Youth Novels, a debut that cast her as a somewhat quirky, somewhat coy songstress marked by a kind of indie naturalism. There's reason to believe she remains that way, but her new single "Get Some" is far more provocative and confrontational than anything that came before. With a disarming flatness in her voice, Li sings, "I'm your prostitute, you're gonna get some," over a busy tribal beat, and the video shows her stomping and seizing over a scrawl of violent ritualistic imagery. Li has said Wounded Rhymes is darker and moodier than her debut, and she recently cited as influences "bad-ass" women like writer Anais Nin and actress Gena Rowlands. But she worked again with one of the guys from Peter, Bjorn & John on production, so it's likely that her sound will retain some of its ragtag lightness.
Fast Fact: Gena Rowlands is a not-to-be-fucked-with star in movies directed by indie icon John Cassavetes, who was also her husband.
Lykke Li, "Get Some"
Lasers (1st & 15th/Atlantic)
Release Date: March 8
The Skinny: Held up and teased for so long that fans had good reason to wonder just what the hell was going on, Lasers is a rare album that comes in part as the result of its own petition campaign. That's what irked followers on the Internet mounted, and it worked. Another stunt called Fiasco Friday, for which fans gathered last month outside the office of Fiasco's label in New York, probably didn't hurt either. Atlantic Records finally relented with a release date, and the subsequent single, "The Show Goes On," made a celebratory feat of pitching up a Modest Mouse sample and finding a way to flow over it.
Fast Fact: Lupe Fiasco spent a day in October teaching kids how to rap for the hip-hop-affiliated charity World Up.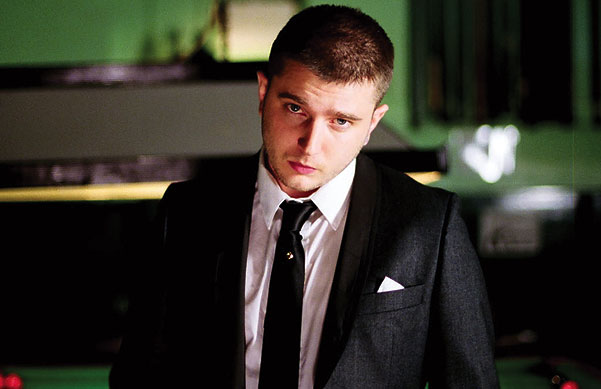 The Defamation of Strickland Banks (Atlantic)
Release Date: Sometime in March
The Skinny: Plan B's The Defamation of Strickland Banks has been a hit in the UK since it came out in the spring, and now the U.S. will get a taste. He sings in a soulful falsetto and raps as well, often over horn-stabbed vintage Motown ideas. Singles like "She Said" and "Love Goes Down" sound plucked from a time-warp, but Plan B's manner as a storyteller-in-song lends them a currency.
Fast Fact: Plan B has two videos, "Stay Too Long" and "She Said," starring English actress Kaya Scodelario, who was in David Bowie's son's movie Moon.
Plan B, "Stay Too Long"
28. THE PAINS OF BEING PURE AT HEART
28/29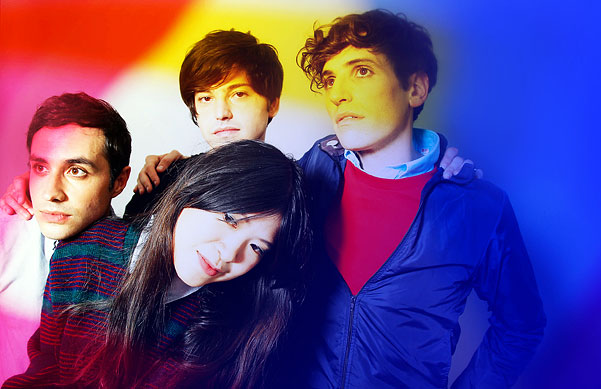 Belong (Slumberland)
Release Date: March 15
The Skinny: Charming, chiming indie-pop band the Pains of Being Pure at Heart struck a chord last year with a self-titled debut that evoked what seemed like a few hundred indie-rock referents all at the same time. Some of it sounded like shoegaze, some hinted at New Zealand guitar pop...and all of it made perfect sense on Slumberland, an indie label that's been around for a long time. For their follow-up, Belong, the Pains of Being Pure at Heart enlisted some choice production help from British rock vets Alan Moulder and Flood, who have worked with the Jesus and Mary Chain, My Bloody Valentine, Ride, Depeche Mode, Lush, U2, Curve, and countless other bands that PoBPaH no doubt likes.
Fast Fact: Pains drummer Kurt Feldman made the music for and helped develop an iPhone puzzle-game app called TileWild.
The Pains of Being Pure at Heart, "Heart in Your Heartbreak"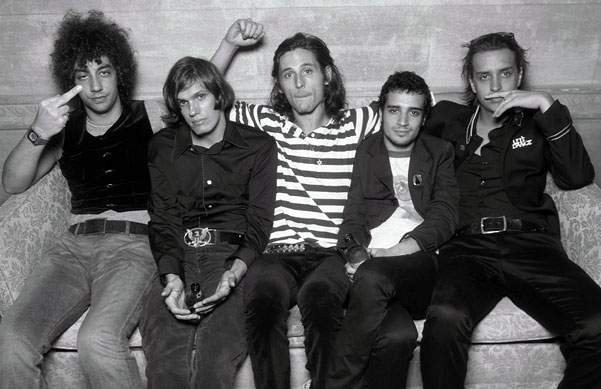 Title TBD
Release Date: Possibly March
The Skinny: Julian Casablancas's foray last year into something like solo electronic pop left lots of fans itching all the more to hear a new Strokes album, though not necessarily the way Casablancas might have wanted. "What's up with all those synths?" detractors asked. "Did it really need to be titled Phrazes for the Young, with a 'z'?" Casablancas made good on some members of the Strokes' recent trend toward prog-rock expansion, to be sure. But it takes the Strokes to make a Strokes record, so anticipation is high after a couple tweets recently signaled an album is finished, or at least the recording stage is. Will it be a back-to-basics move? A digressive monster like 2006's First Impressions of Earth? The makings of a new direction? Stay tuned.
Fast Fact: Guitarist Albert Hammond Jr.'s dad (that'd be '60s/'70s/'80s songwriting force Albert Hammond) is in the spotlight this winter, as well, with his collaborative work on Duffy's new album.