On October 20, Ari Up, who co-founded the pioneering English all-girl punk band the Slits in 1976 when she was just 14, died from an undisclosed illness. She was 48.
In honor of her musical legacy, we're publishing a previously unreleased interview with Up that was done during the Slits' 2009 reunion tour of the U.S. Up, who was born Arianna Forster, discusses the explosion of punk in the U.K. and America, her band's unique use of reggae sounds, and her influence on the subsequent Riot Grrrl movement.
When you started in punk music you were just 14. How did you get involved?
I came from a musical family. I was around music all the time. My mother and all my stepfathers were in music or musicians. [My mother] promoted all kinds of rock groups in the 1960s. I grew up with people like Jimi Hendrix walking through the living room. She went to the clubs and was introduced to the Sex Pistols in '75. She started getting into the punk scene and they [Sex Pistols] would come by our house. So I got involved. All of that became a progression that I would be born into a revolution of punk and new culture. And the revolution of punk changed the world forever.
The punk scene in London was ignited by a small, core group.
There were just a handful of us, definitely. If people said it was bigger, it was because it was a big revolution. But there was just a handful of us playing and going to shows. Probably just 100 or 200 at the most.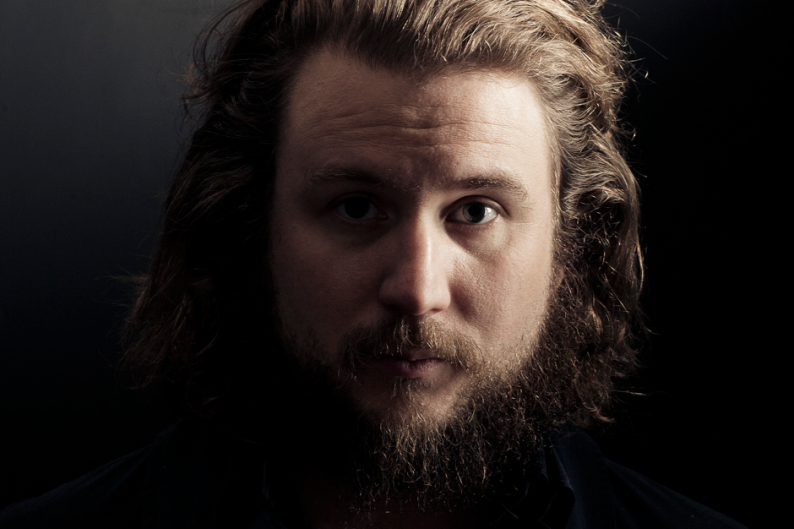 How did punk change the U.K.?
It would be different if we didn't have that revolution of culture and philosophy, and breaking down the monarchy. Even the queen was never the same again. The power of the monarchy isn't the same as it used to be. We changed a lot. Not just the Slits; when I say "we," I mean the Slits and their peers.
Unlike in America, dub and reggae had a large influence in Britain's punk scene. How did that become incorporated into your sound?
England was in such a different state of mind and situation. Black people in England were mostly from the West Indies and Caribbean, and they came over in the 1950s from Jamaica and other islands to work. They worked their asses off and became very disillusioned because they were poor and had a grim future.
Their kids became very rebellious. They could identify with the philosophy of Marcus Garvey and looked to Jamaica for the Rasta Movement. This is before hip-hop emancipated people. This was the only thing black kids could really relate to, so they made their own music: reggae. In England it took on its own life form and a lot of white kids got involved. It got so huge in England; people started their own dub and reggae bands. Dennis Bovell, who produced our [1979 debut] Cut album, had his fingers in everything in the reggae and dub scene. In 1975-1976, we had nothing to look to for lyrics except for reggae.
The U.K. at this time was a very unique place.
People in America don't understand where the Slits came come from. When we look back at that time it seems like the dinosaur years. You can't really explain how difficult and crazy the world was back then, and how completely depressive England was. There wasn't that depression in America. The minute I hit New York, I never wanted to go back. So I moved to America. Who the hell wanted to be in England in that depression? It was terrible! That's why punk existed and flourished. That's why it was anarchy. That's why it felt so glorious and chaotic and crazy all at the same time. Because it gave us power. It couldn't be that way in America. It was a totally different scene in New York.
In 2005, after nearly 25 years apart, you and bassist Tessa Pollitt reformed the Slits for a new album and tour. Why?
Because we are the Slits and we never stopped being the Slits. We have to continue. It's an unfinished mission. We were completely written out of history. We should be known as the one of the top punk bands, not as just "the girls" or "the girl band." There was the Sex Pistols, the Clash, and the Slits. That how it was in 1976-1977. The Damned even came in fourth. It was the Pistols, the Clash, the Slits, and the Damned. Then something switched. Reggae and females were written out of history.
Why did the Slits originally break up in 1982?
Because we were little kids when we started playing [Up was 14 when she formed the band]. We were all underage. We went through hell, absolute hell in the industry. Every day was a struggle. We couldn't walk down the streets during the day without being harassed everyday for being punks. It was physically dangerous as well as mentally abusive. Then there was the harassment of the cops. You'd never know if cops would stop you, or if people would attack you. We had to struggle against the industry and media every day, too. The industry was not helpful to us.
Tell me about the game-changing cover of the Slits' debut album, 1979's Cut, which shows the band topless and covered in mud. It was a building block for the '90s Riot Grrrl movement.
The cover was one of the things that kept us famous and turned us into legends. The cover represented what we sounded like and identifed with, which was tribal women who were not following the system, or what society told women to do and be. It represented our philosophy. Can you imagine that, as girls, we were on the forefront of a revolution that changed the world's culture, philosophy, clothes, art, and intellect? We were also on the forefront of women's issue. We didn't politically say, "We're feminists," but we were the ultimate feminists without even wanting to be. We were just being us; just being ourselves as girls at the time of a revolution. We had to compete with guys. Other girls were holding their guitars at their crotches saying, "Hey, we can do it like guys!" Or you didn't have women playing instruments at all. Or a girl band was put together by a guy, who had an image made for the pleasure of the chauvinistic world that we were in.
The new album Trapped Animal sounds exactly like the original Slits from the late-'70s, which is hard to replicate nearly three decades later.
It sounds like that time and has our attitude from then, too. But back then our sound was actually futuristic. People couldn't understand what was going with our sound then, but now it feels normal. We're not trying to hide from history or run from our roots. We're sticking to the Slits. Other old punk records have their place in history because there is a whole generation that wants to take part. But their sound is retro and has now been redone. The Slits were never that. We've always had an entirely different window.