For a white kid growing up in Ann Arbor, Mich., jet-setting soul musician isn't necessarily the first career choice that comes to mind. And it didn't really for Mayer Hawthorne either. Ever since he picked up a copy of LL Cool J's Bigger and Deffer, Hawthorne (born Andrew Mayer Cohen) just wanted a piece of the hip-hop game.
But after years spinning records and producing hip-hop tracks in LA as DJ Haircut, Hawthorne's musical trajectory shifted radically when the city's tiny Stones Throw Records picked up a couple tracks from his Curtis Mayfield-worshipping side project. The rest is soul music history. Mayer's debut, A Strange Arrangement, released last September, featured the much-spun singles "Just Ain't Gonna Work" and "Maybe So, Maybe No"-both masterful blends of vintage soul and 21st-century hip-hop. Snoop Dog is a fan.
Mayer and his band, the County, are currently winding their way through yet another U.S. tour (this one presented by MAZDA2). SPIN.com caught up with the 31-year-old Hawthorne before his show at Brooklyn's Music Hall of Williamsburg to discuss how the road's been treating him, his new record, and why he'd like to work with Marilyn Manson.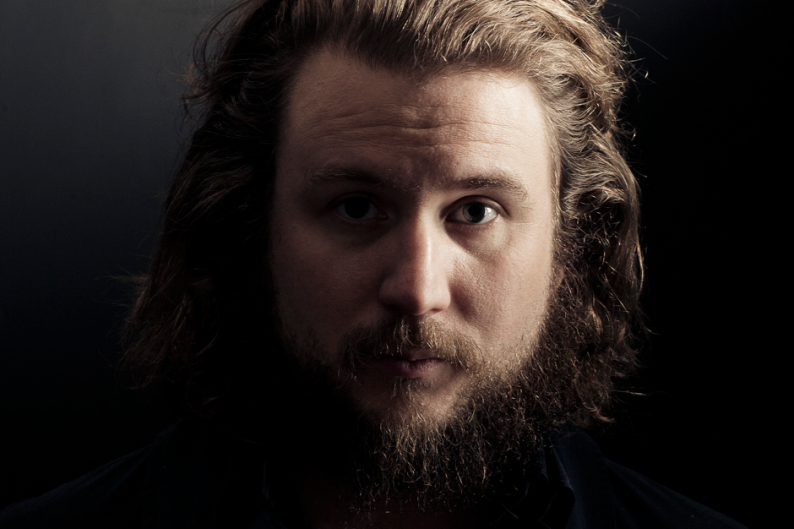 SPIN: So how's the tour going so far?
MAYER HAWTHORNE: It's awesome man. Touring is the shit. I get to go all around to all my favorite cities and eat all the good food.
SPIN: Any culinary highlights so far?
MH: Pappy's Smokehouse in St. Louis. That was off the chain-best barbecue I've ever had in my life.
SPIN: You've done a bunch of touring on both sides of the Atlantic ever since your debut came out last fall. Considering that Americans might be more familiar with classic soul, have you noticed any differences in the ways European and American audiences react to your music?
MH: Yeah, I do notice a difference for sure but I don't think it has anything to do with their knowing or loving soul music. The difference is [Europeans] don't give a fuck out there. They come to the show to dance the night away and wile out, and they don't care about how cool they look when they're doing it.
SPIN: So tell me a little bit about growing up in Ann Arbor. What was your first introduction to soul music?
MH: My father owned a hardware store called Great Lakes Hardware and Auto. He played bass guitar-he was always a big music guy. He taught me how to play bass when I was about 6 years old. He introduced me to so much incredible music growing up. He had a dope record collection too. We used to listen to Motown a lot at the store, or if he would take me to school one morning we'd always be listening to Motown in the car.
He also loved the Beatles and the Byrds and the Hollies and Muddy Waters and the Beach Boys. He gave me a very well-rounded musical education. Both of my parents did. My mom was very musical too, but she was more into the show-tunes/musical/song-and-dance stuff.
SPIN: When you were getting into soul and hip-hop did you ever feel like the only white guy in the room?
MH: I mean, white kids were the kids that were buying hip-hop. … The first cassette tape I think I ever bought was LL Cool J's Bigger & Deffer, and I remember learning every single word to that tape and skateboarding around with the kids on my street. I can still rap every line of that LL Cool J tape. I was a hip-hop head. When I really found my own lane in music, it was hip-hop. I wanted to make hip-hop music. And I did, I made a lot of hip-hop music.
SPIN: So how does your background as a hip-hop producer factor into what you're doing today? I know you sort of recorded your first couple soul tracks as a lark and then Stones Throw picked them up…
MH: Well, a lot of people get that twisted. It wasn't a joke or anything. But [those soul tracks] weren't meant to be released. I took the music very seriously-I was really trying to make dope shit-but I made those demos to be used as samples for hip-hip tracks. I never ever intended for them to be released or marketed. The only reason I ever sang on those tracks in the first place was 'cause I thought nobody would ever hear them.
SPIN: If you could collaborate with one person alive today, who would it be?
MH: There's a lot of people I'd love to work with. Erykah Badu, I've been talking to her about doing stuff. I'd love to work with Pharrell Williams. I'd love to work with someone like Ric Ocasek from The Cars, [producer] Butch Vig. There's a million of 'em. Really anybody who's doing new creative shit that's really trying to move the music forward and do something new and different. … I'd do a song with Kid Rock or Marilyn Manson or Jack White-just somebody who's doing different shit.
SPIN: So I hear you've been playing some new stuff on tour. How would you compare it to the record?
MH: You know, it's the same but it's different [laughs]. It's soul, it's soulful, but it's new too. Other influences of mine are starting to come out now, whether it's Steely Dan or the Doobie Brothers or Steel Pulse or Stereolab or the Police. I'm just trying to expand on what I've been doing-just trying to write better and better songs. It's all about the songs.
SPIN: Do you guys have any plans to start recording a new record soon?
MH: I've already been recording. Before we set out on this tour, I spent two or three weeks in Detroit. I locked myself in a bunker downtown and recorded 15 hours a day. I'm almost done with this record.
SPIN: Will the vibe be similar to your debut?
MH: It'll be soulful, but it's gonna be different too.
SPIN: If you had to record a new album of an entirely different genre of music, what would it be?
MH: I'm actually working on a boogie-funk record right now-sort of like Shalamar-style disco boogie. I'm also working on a New Wave project that I'm calling New New Wave. It's with a producer named 14KT from Detroit. It's New Wave but it's got a little hip-hop in it too. And I'm doing a pop vocal project that I've nicknamed Mayer Bublé.
SPIN: That reminds me, where did the name Mayer Hawthorne come from?
MH: Hawthorne is the street that I grew up on in Michigan. It's my porn star name.