Swede indie darlings Peter, Bjorn, and John are currently in the studio working on their sixth studio effort, and according to drummer John Eriksson, the trio are returning to the upbeat sound that made them famous: "It's a pure pop rock album," he tells SPIN. See exclusive photos from the studio below.
The upcoming release, expected in early 2011, follows 2008's instrumental Seaside Rock and the 2009's Living Thing, a more experimental release with minimal electronic sounds. Both albums, says Eriksson, were a reaction to Writer's Block, PB&J's 2006 indie pop breakout that produced the worldwide hit "Young Folks."
When it was time to start their sixth effort, "We had a big meeting and asked each other, 'What can we do now after five albums?'" says Eriksson. The answer included working with an outside producer for the first time ever. "We have been producing our own albums, so we needed some new blood," says Eriksson, calling from Vienna, where he's touring with his other band Holiday for Strings. "We needed someone who can make us play differently, someone to remember to back up the hard drive [laughs]."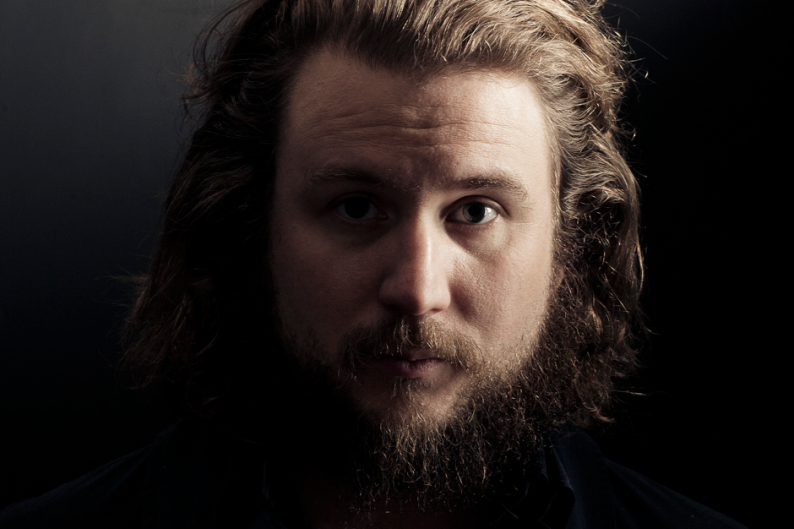 The band hired producer Per Sunding, who played in now-defunct Swedish trio Eggstone and was behind hits from pop exports the Cardigans, and entered his Malmo studio. "We're almost done," says Eriksson, adding that 11 tracks will make the final album.
As for its sound, Eriksson says, "We originally planned to make a punk rock album, but listening to it now it's definitely a pop rock album. But it sounds more punk rock when we play the songs live!" The sound, he says, is most reminiscent of the band's first three releases. "We've sort gone back to the beginning," he explains, adding that the songs have elements of new wave and power pop. "It's like Back to the Future [laughs]!"
The songs also have a party vibe. "We were more drunk this time," he says of the sessions. "We have to blame the producer for that. He made us drink more. A lot of the final cuts were the drunken versions." One song, called "Tomorrow Has to Wait," is "about getting drunk because that's what we were during recording."
Other tracks explore themes of love and hate, and there's even a political song, says Eriksson, called "Cool Off." "It's about the royals in Sweden, like the Swedish king."
Eriksson says PB&J wrote and recorded as many as 20 different version of each track in their effort to "find the gold in every song."
So what will Peter, Bjorn, and John name their new LP? "We've been working on an album title for six months," says Eriksson. "We've been asking our fans on Twitter.We have everything from Clever Pig to Stupid Sock, which have been three of the working titles. But it's not going to be called anything like that. We're working on it!"