Kings of Leon: Behind the Scenes with SPIN
1.Band of Brothers (and One Cousin)
1/11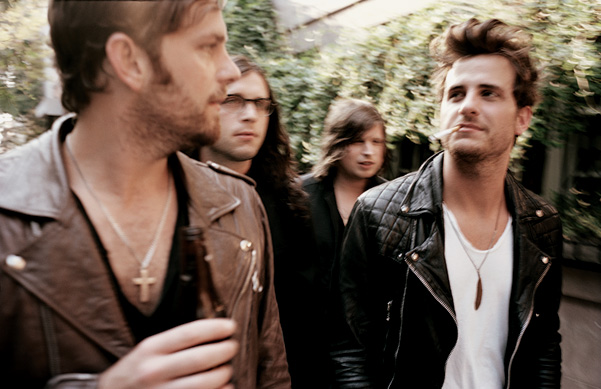 For SPIN's November cover story, photo director Michelle Egiziano and photographer Dan Martensen met up with Kings of Leon in New York City, where the Tennessee boys recorded their new album, Come Around Sundown.
The shoot took place last month at Industria Studios in New York City. Click through the gallery to see more exclusive shots of the band, and read commentary from Egiziano and Martensen about the experience.
(Photo: frontman Caleb, drummer Nathan, guitarist Matthew, and bassist Jared Followill, from left)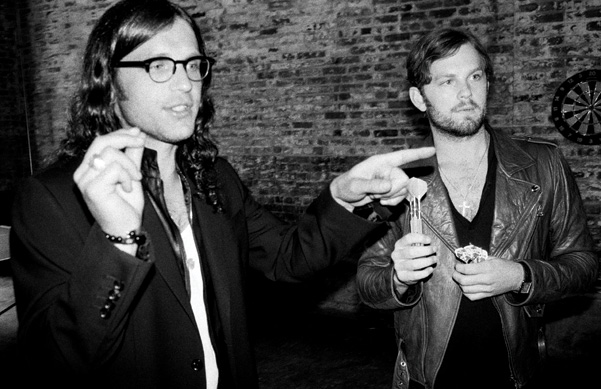 "We wanted to create this relaxed party vibe," Egiziano says of the shoot. Adds Martensen: "We wanted it to feel like home. If I were hanging out with the band, I'd want to have a drink, a joint, and goof off." Their team brought in a leather couch, ping-pong table, and dartboard, and the boys wasted no time playing around. Here, brothers Nathan (left) and Caleb battle it out in a game of darts.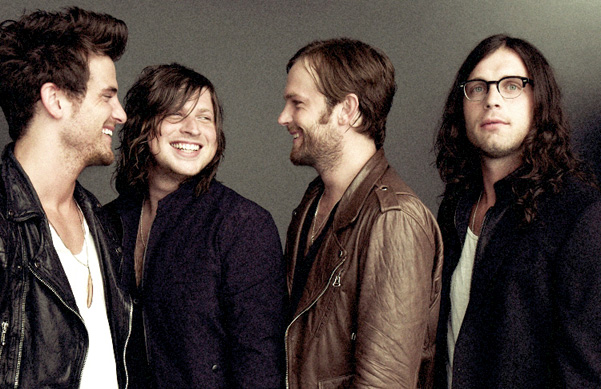 "I love the vibe of that image. They feel so close, like brothers, like family," says Egiziano. "This was a close competitor for the cover."
4.Up Close and Personal
4/11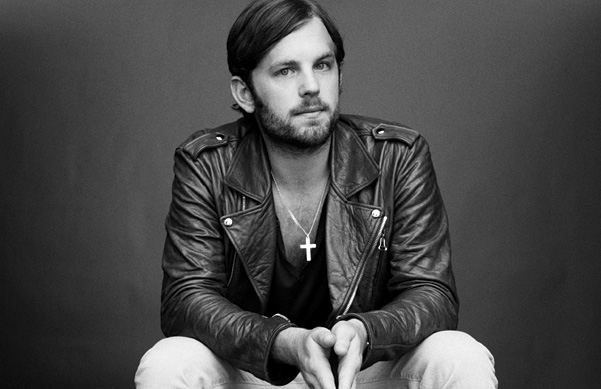 "We wanted some classic portraits to balance out the candid photos," says Egiziano of this intimate pic of Caleb.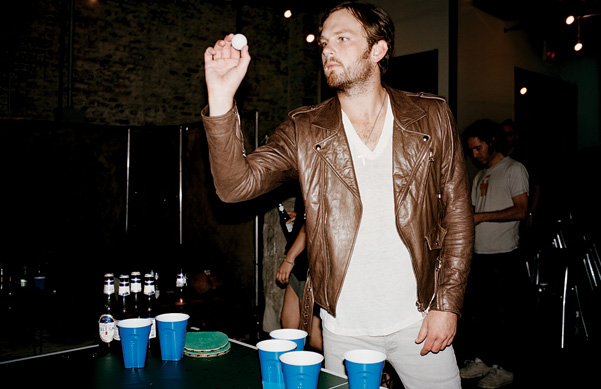 "There was a lot of drinking," says Egiziano. The band's rider included loads of snacks and alcohol, including cases of Michelob Ultra beer. "It's all they drank," she says."Our intern had to go to five different places to find all their beer." Caleb even challenged SPIN creative director Devin Pedzwater to a match of beer pong. "Devin won by a landslide and Caleb was pretty mad," laughs Egiziano.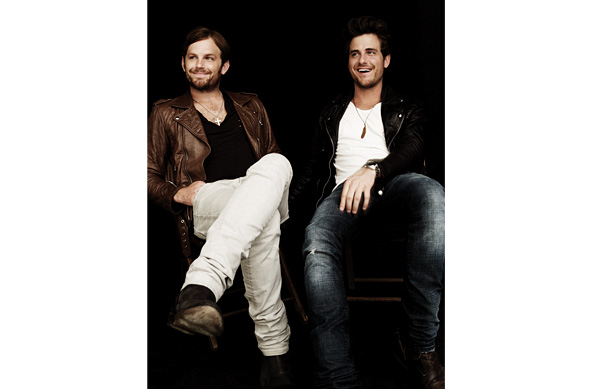 "We wanted to create a different atmosphere. Usually they freeze up a little when they're photographed," adds Egiziano. "But not here, brothers Caleb (left) and Jared are comfortable and at ease."
7.What's That Smell?
7/11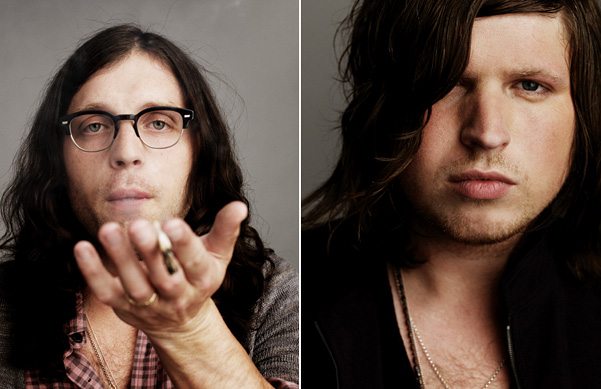 "There was a lot of -- ahem -- smoking," Egiziano says of the shoot. "It was fun. Everybody was in good spirits. It was a big party." Above, Nathan (left) puffs away, while cousin Matthew stares down the lens.
8.Competitive Spirit
8/11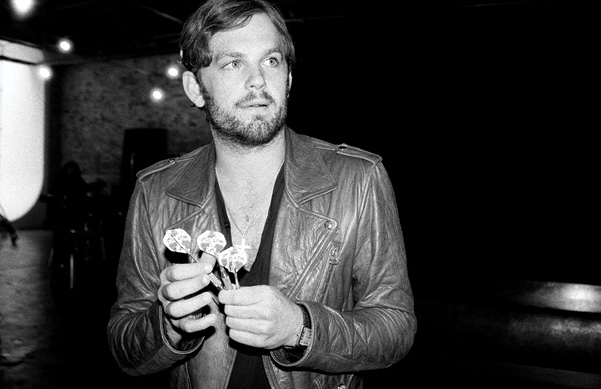 "All the games were meant to reveal the band's competitive spirits. After all, they're brothers!" says Egiziano. "It helped to show off their true personalities." Here, Caleb sets his sights on the bull's-eye.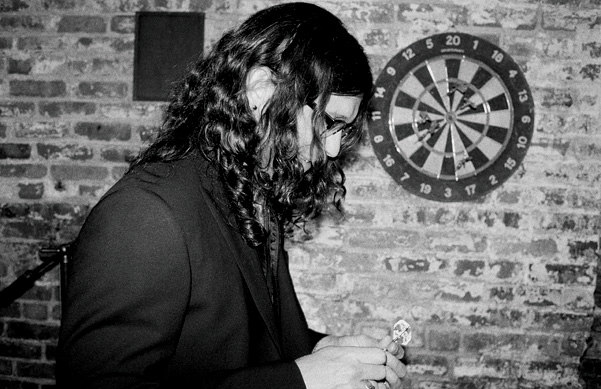 Nathan concentrates on his next toss.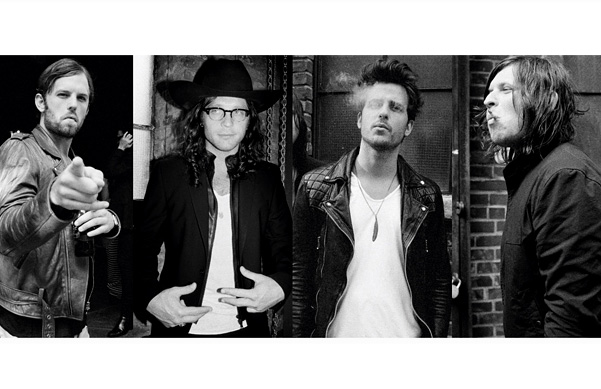 "It was a perfect way to spend the day," Martensen says of the relaxing atmosphere of King of Leon's SPIN cover shoot. "They kept talking about music and wanting to go to Levon Helm's Midnight Ramble concert in Woodstock, NY. You could tell they really loved music."
11.SPIN's November 2010 Cover
11/11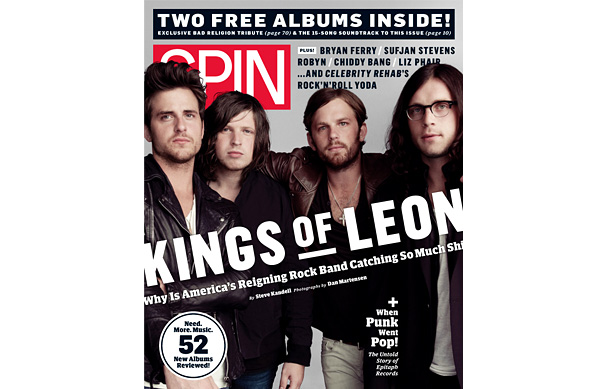 Here's the cover