Just a few months ago, the only major hip-hop artist with a murder rap seemed on the cusp of crossover success. But for a man who says he just wants to entertain, he can't seem to stay out of his own way. Read on for his story.

Radric "Gucci Mane" Davis has had enough. The hyper-prolific Alabama-born, Atlanta-raised rapper known for wide-ranging free-associative fascinations with colors, wildlife, baking products and swag, as well as an accent that would give a professional interpreter fits, is done participating with this story. Through. Finished. Peace.
Looking back, it's easy to pinpoint exactly when things started going south between us. Talk had turned to Gucci's teeth — a subject that captivated rap blogs late last year when Gucci ditched his gold grill and began making the scene with a shiny set of pearly whites. It was widely assumed that Gucci, like many celebrities before him, had cashed in some chips for a set of veneers — dental implants designed to give you the perfect smile — but it was time to know for sure.
"There's so many other questions you can ask besides that," Gucci, 30, said, his typically tumbling speech pattern (think King of the Hill's Boomhauer gone gangsta) becoming tight and clipped when asked whether or not he'd had his teeth done. "It's so petty."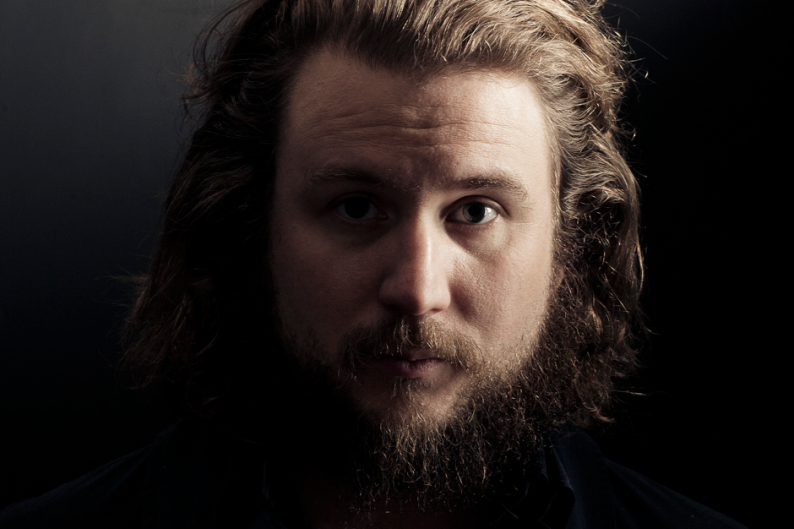 Maybe so. But gossip is as gossip does and clearly some people, somewhere, wanted to know or else it wouldn't have been the subject of so much discussion online. Even still, that wasn't the question that killed the conversation. That came after being asked about a reported court-ordered stint in rehab last fall after traces of cocaine and marijuana were found in his system putting him, once again, in direct violation of his probation stemming from a 2005 assault case for beating a club promoter with a pool stick. That landed him back in jail on the eve of the release of his highly anticipated fourth solo album, The State vs. Radric Davis, a project that still managed to debut at No. 1 and spark the infectious hit, "Lemonade" (which Beach House covered at Coachella this spring), but that was regarded as a fraction of the success it could have been had Gucci not spent the better part of the winter and spring behind bars.
"No comment," he said, before quickly adding, "I got to end the interview now. I'd like to thank you for following me around." Requests for follow-ups went unheeded, and he was a no-show for the photo shoot that would have accompanied this feature.
The easy line here is that Gucci Mane the man is much like his music — unapologetic and unpredictable, with a take-it-how-you-want-to-take-it approach to damn near everything. He raps how he wants to rap (in a cascading, congested flow that borders on the unintelligible but that rewards repeated listens), he makes records how he wants to make them (quickly and often and released for free) and with whoever he wants to make them with (including a collection of frequent collaborators — Soulja Boy, Shawty Lo, and his own artists Waka Flocka Flame and OJ Da Juiceman — that leaves many hip-hop purists shaking their heads or worse). And truthfully, it's all a part of his appeal.
And yet, there is a darker read as well, one that sees all this as part of a larger pattern of self-sabotage that dates back to before his career even began. Since as early as 1999, when he was caught selling crack cocaine just down the street from his school (a charge that cost him his community college scholarship as well as two months in jail), Gucci has been engaged in an uphill battle against the law and the world for his freedom and for his respect. Often, though, his biggest opponent appears to be himself, something Gucci addressed on one of The State's few introspective tracks, "Worst Enemy" (as in, "I'm my best friend, and I'm my worst enemy / And no one else can hurt me 'less I let them, is you feeling me?").
The good news is that with his new album, The Appeal: Georgia's Most Wanted, now out, he's got at least one of them in the bag — assuming he can keep his nose clean, Gucci is and will continue to be a free man. Unfortunately for Gucci, with his new single, "Gucci Time," failing to connect as hoped and his buzz on the wane, lost in what was a spectacular summer for rap, his respect is proving to be a trickier thing to hold.
"With Lil Wayne, the question was can he make a hit?" says Tyree "DJ Drama" Simmons, whose influential Gangsta Grillz mixtape series cemented the foundation of a generation of Southern gangsta rappers, including T.I., Young Jeezy, and to a certain degree, Lil Wayne, whose impressive mixtape run in the years leading up The Carter III provided the blueprint Gucci has been pushing for the past few years. "With Gucci, the last couple of albums he's been in jail so fans never got to see what [the scale of his success] could be. He's still got something to prove."
WATCH: Gucci Mane, "Lemonade"
https://www.youtube.com/embed/H6Q4s_ZdvAQ?fs=1
"I like that shit right there," Gucci says, almost as soon as he walks through the heavy wooden door that separates Chalice Studios' Studio A from the marble reception area outside. It's a late afternoon in early July and Gucci is in North Hollywood running several hours late to the second day of his scheduled two-day session with super-producer and N.E.R.D. frontman Pharrell Williams.
Williams, who's been at Chalice all day building beats and biding his time, looks up from his keyboard, somewhat surprised at Gucci's response to the scales of light keys he's been tinkering with while killing the clock. "You fucking with it?" he asks.
Gucci crosses the room. His wrist and his neck are frosty with clusters of diamonds in platinum bracelets and chains. He's also wearing a dark pair of jeans and black leather Gucci driving shoes, and a yellow cardigan thrown over a black t-shirt with the words "I TURN AWAY" across the chest. "That could be some shit right there," he says, leaning against the mixing board.
"I'ma save it," Pharrell says, "but I'm going to need to show you some dead bodies first."
Pharrell cuts the loop and brings up a banger of a beat he was working on earlier in the day. The production is signature Pharrell — heavy on percussion and deep on the bass. Think Snoop Dogg's "Drop It Like It's Hot" or Clipse's "Grindin'," but with a bottom that'll break your gut.
"You got a chorus?" Gucci asks, crossing his hands.
Pharrell begins bobbing and weaving, sketching out the hook he has in mind. "What you gonna do when your face falls off," Pharrell croons in falsetto. The bass thunders in. "It's amazing." Bass. "Amazing." More bass. "So amazing." Even. More. Bass.
"I'm fucking with it!" Gucci says, flashing a broad grin. "Let's go!"
He takes off his cardigan and within an hour he's got not just one, but two records in motion. The first is the no-brainer banger, the record that hit all the dark, familiar notes that gangsta rap fans expect. But it's his work with the second, less obvious record built on the back of the dainty keys that Pharrell was toying with when Gucci walked in that speaks to what makes Gucci great when he's on. Just consider the hook — "It's like magic / They think he a magician / Every day he comes back with something different / Voila!" — a quickly assembled outside-the-box concept that's simultaneously tough, playful, and sticky as all hell.
In the end, neither track made The Appeal, Pharrell's sole contribution being limited to the breezy ditty, "Haterade," which features Nicki Minaj. It's telling that although the album leaked over a week ago, its arrival hardly caused a stir. Although Gucci's last album debuted at No. 1 last December, there is a belief that he freezes up on his studio albums, making his creative flourishes feel forced rather than natural and easy, the way they come across on the mixtapes. Still, Gucci takes it all stride.
"There's nothing you can do," he reasons. "You can't live in a cave. When someone says something bad, that's your right. Same thing applies to those who think I'm good. What do I do? Go around with a parade cause some told me that? Either which way, all I do is take those [criticisms] to make me better. That's all God want me to do — to be better." The good news is that as long as he stays free, he'll get another shot.
"Gucci took trap music and made it fun," says DJ Drama, whose mixtapes essentially defined the form, characterized by stories of drug dealing in Southern neighborhoods known as "traps," often supported by a heavy bed of block-beating bass. And it's true. Even from his earliest hit, "Icy," a tacky T-Pain precursor that rode a sing-along hook and a Young Jeezy cameo to regional success in the spring of 2005, Gucci has displayed a playful personality in the booth that stands out among his peers. And it's something he's nurtured with time.
"Now I'm flowin'," Gucci says, when asked about how his style has changed from the choppier, more deliberate delivery he displayed on his 2005 debut Trap House, through to the stream-of-consciousness style he's known for now. "The bigger my crowd get, the more comfortable I get. Now I'm not afraid to try things and experiment."
In an era when rap music and culture can often be more conservative and codified than it cares to admit, Gucci has carved his own a lane as an artist operating outside the norm and according to a set of rules all his own.<"I feel like I'm the greatest rapper," he says. "I think that as a whole, those who listen to me, I'm to them what Jay-Z is to his fans. I am my favorite rapper — I know my music is the truth. I know what I said and what I meant and when I record a song, it's what's going on in my life at the time. It's not a rehearsal, it was my emotions taking control and doing it in a way no one can duplicate. That defines being artistic. Being an artist, being original, being an innovator. And most rap artists, they lack that. You ain't gotta be hard all the time. How many rappers just entertain?"
WATCH: Gucci Mane, "Wasted"
https://www.youtube.com/embed/7qql0Yi4DxU?fs=1Read More On Page 3 >>
But this is where being a Gucci fan becomes complicated. Even as Miley Cyrus calls him her favorite rapper and his singles resonate as party anthems, Gucci Mane isn't simply an entertainer — he's an artist whose life, music and career are all infused with the threat of violence. From the assault case, through to the non-fatal shootings of both Waka Flocka Flame and OJ Da Juiceman (in separate incidents), and his on again, off again (on again?) feud with Young Jeezy, Gucci Mane has a long record of never being too far out of harm's way, or of being the one inflicting the harm.
But it's Gucci's apparent involvement in the 2005 shooting death of one Henry Lee Clark III that's marked him for life. The incident came at the height of Gucci's beef with Jeezy, which was evidently sparked by a dispute over who had the rights to include "Icy" on his debut (in the end it appeared on Gucci's Trap House, although Jeezy's Let's Get It: Thug Motivation 101 went on to become the bigger project), and on the heels of Jeezy's "Stay Strapped," which placed a $10,000 bounty on one of Gucci's chains. In May of that year, four men entered the home of a friend Gucci was visiting in an Atlanta suburb and attempted to relieve him of his jewelry. During the melee, Gucci shot at his assailants, reportedly hitting Clark, who was found dead several days later in the woods nearby. Gucci was charged with attempted murder and a week later he turned himself in. In January 2006, while Gucci was serving time for an assault charge, the case was dismissed for lack of evidence. Gucci's lawyers attempts to link the robbery attempt to his ongoing beef with Jeezy were also thrown out in court.
Gangsta rap is a genre built on pedigree, perceived or otherwise — the tougher the individual and the tougher the background, the better for business. But despite all of the tough talk, no other major rapper of the modern era has been widely believed to have actually killed a man. And while Gucci doesn't say it himself, it's hard not to think that it's precisely because of the attempted murder case, as well as the assault charge, the parade of prison stints, and the tales of violence at video shoots and in random run-ins in the Atlanta streets, that Gucci is able to make disarmingly playful records like "Lemonade," "Wasted" and "Pills." A different rapper might have to spend all of those records rapping with something to prove. But for Gucci, that's simply, or perhaps not so simply, not the case.
For nearly 30 years, rap has remained the most visible expression and representation of the young African American experience — a two-way mirror in which many members of the community view themselves and through which the rest of the world looks on. To watch Gucci's rise within the rap ranks as an artist to be taken seriously as well as his embrace by the wider, whiter audience, which often seems to look at Gucci with an ironic eye, is to be reminded of the real, ongoing problems with gangsta rap as a form, especially in the hands of an artist seemingly interested in exploring little more than the limits of his creativity and his accent.
"Gucci's persona isn't very intimidating," says Diplo, the DJ/producer and Mad Decent Records CEO who released a mixtape earlier this year featuring Gucci remixes by the likes of Memory Tapes, Flying Lotus, and Salem. "You don't feel threatened by him. He sounds like a fun kind of guy."
While it's true he'll show brief flashes of humor and a disarmingly easy smile, his general demeanor is impassive, and disengaged, with the threat of violence always hanging in the air. (Anger management counseling is part of the terms of his probation.) Just witness him teetering on the edge of snapping on one too aggressive fan in the lobby at the BET Awards — "You're talking too loud right now, aren't you, buddy" he says, grinning and backing the man down before management intervenes. Or listen in as his security detail talks about giving Gucci space because if and when it ever comes to blows, Gucci will likely handle matters himself. Or, most troubling of all, Google "Gucci Mane punches female rapper in the face."
"There's violence around the president's life," Gucci says. "That doesn't mean he's a violent person. He's not violent when he goes to war and protects his country and his family, but when I protect mine, I'm [considered] a violent person."
In the end, whether Gucci is a sinner or a saint — and as a gangsta rapper, the coin's really a tails-tails thing anyhow — might not really matter as much as it may have just several months ago. The summer has been unkind to Gucci, largely because it's been a pretty spectacular one for rap.
With Eminem making his triumphant return and Kanye stealing headlines with a full assault on the major players in social media (not to mention a stream of impressive new records and his week stopping G.O.O.D. Friday campaign), as well as other storylines, Jay-Z and Eminem's Home and Home Tour, Jay-Z on the cover of Forbes, T.I. possibly heading back to jail, Kid Cudi possibly courting a coke habit, and the spectacle that is the rise of Nicki Minaj, The Appeal, which looked to be a slam dunk when Gucci walked out of Fulton County Jail in May, has been relegated to more curio than must-buy. Rick Ross emerged as the new gangsta rapper to ironically embrace, and Lil Wayne's I Am Not a Human Being promises to satisfy every itch — musically daring, technically sound, and worthy of pop attention. All of which leaves Gucci back where he's always been: on the fringe, making records that his fans love and everyone else either dismisses or ignores outright.
"There's nothing you can do," he says, "When someone says something bad, that's your life. Same thing applies to those who think I'm good. What do I do? Go around with a parade 'cause some one told me that? I want to make songs that will last the test of time, that will be played at family reunions 20 years from now."
"I got a good sense of humor," he continues. "I hate to see guys onstage that think they hard like they going to fight the audience. I'm making a shitload of money and loving life. What do I have to walk around and be mad about?"
It's a good question.
LISTEN: Gucci Mane, "Worst Enemy"
https://www.youtube.com/embed/x05CjbQsoDw?fs=1