Happy-go-lucky duo Matt & Kim will release their third album Sidewalks next week — but SPIN has an exclusive preview of the new song "Good for Great." Check out the track (plus behind-the-scenes footage of the making of the album) below!
On their second LP, Matt & Kim expand their minimalist synth sound for broader pop-friendly appeal. The Brooklyn duo recently told SPIN that their album was inspired by Gnarls Barkley's ubiquitous hit "Crazy."
"Your mom, your three-year-old nephew, and your 60-year-old aunt were all into that song!" Matt Johnson said of "Crazy." "You'd hear it at a club and you'd hear it at a grocery store. It was a genre-less song. We've toured with punk rock bands like Against Me! and hip-hop groups like the Cool Kids and DJs like Girl Talk. We're universal — and we're aiming for that genre-less sound."
Matt & Kim's nail that "universal" vibe on the soaring "Good for Great," which mixes twitchy synths and digitized beats with sweeping orchestral tones. And when Johnson and Kim Schifino sing, "We sing along, through night and dawn," you can practically hear their fans erupting into a massive sing-a-long in concert.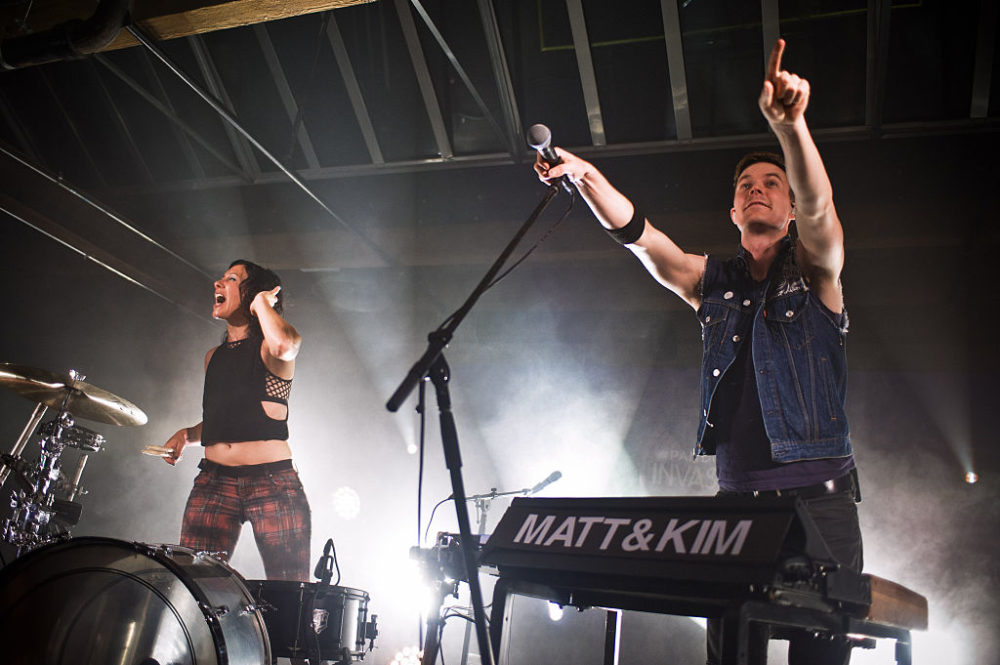 Matt & Kim, "Good for Great"