In a few short years, Treasure Island Music Festival has become the quintessential San Francisco music bender. Set on a mostly barren old military island with perfect views of the city's skyline, the annual event taps multiple Bay Area subcultures. The lineup includes top indie rock and electronic acts from around the world spread across two days. Generally, you could tell which side of the genre equation you'd landed on by taking notice of whether your concertgoing peers were donning neon leggings and stuffed animal backpacks (there for Deadmau5, Kruder & Dorfmeister) or knit caps and flannel shirts (there for Superchunk, Surfer Blood).
Plus, there were plenty of other amusements — a lit-up Ferris wheel, ye olde carnival games, and DIY workshops on making terrariums and binding books. But really, 24,000 fans crossed the Bay in shuttle busses for the bands: 26 acts spread over 21 hours. Some of these artists gave back a little extra, by allowing fans to touch them. !!!'s Nic Offer and Die Antwoord's Ninja dove into the crowd. Belle & Sebastian's Stuart Murdock asked if a woman near the stage would please apply some makeup to his face as he played, while Monotonix used the strength of its enthusiasts to hold band members aloft while they played.
Here are 12 of the weekend's most memorable moments:
Best Use of "Fuck" Jokes: Die Antwoord
Theatrical characters have always flourished in San Francisco. But one Treasure Island group made the city's oasis of oddballs look practically square in comparison: Die Antwoord. The South African hip-hop act (emcees Ninja and Yo-Landi Vi$$er and DJ Hi-Tek) aggressively attacked humorless electronic music with crass rhymes, razor-sharp beats, and a bizarro stage show. Saturday afternoon, the trio embraced Treasure Island with intense lust. "I'm so fucking next level, I straight fuck your third eye open," Ninja announced during a freestyle rap that also touched on bongs and dongs. There was a lot of "fucking" going on in Die Antwoord's set, although sometimes it came out as "Fakkin" or "Fok," depending on whether you were listening to the emcees list off their sexual conquests or reading the words scribbled on their matching track suits and white sheet stage dressing. With their thick South African accents and lightening delivery, it wasn't always easy to grasp their every word, but the pair made sure their punchlines were clear. Ninja was a the straight faced pelvis pumper of the bunch, spitting the quip, "I fit right in like my cock in your mother" with a pit bull snarl. Yo-Landi occasionally broke a smile or stuck out her tongue as she chirped out her bravado bits, coming off like a sillier escapee from their hypersexual Zef planet.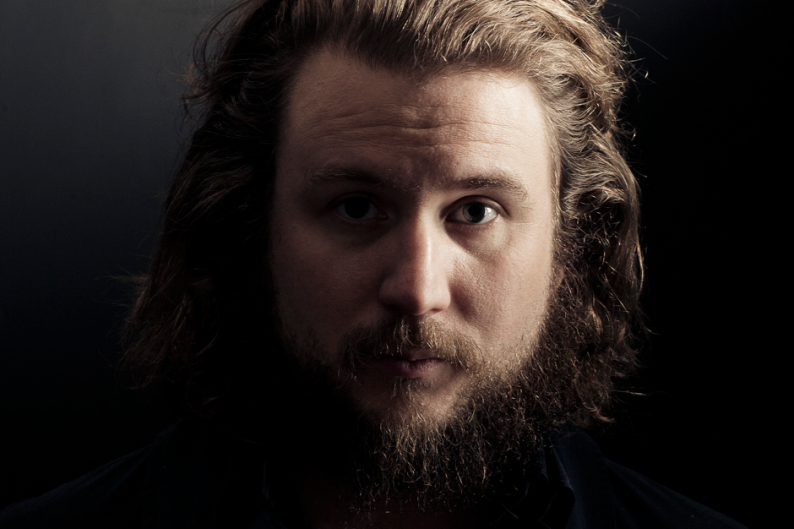 Best Marriage Proposal: She & Him
Zooey Deschanel is oneof the few actresses who can actually sing and play an instrument well,and the female half of She & Him had the star power to get much ofSunday's crowd swooning. A herd of indie girls worshipped their idol bysurging to the front of the stage right as the show was about to start,and then stood there swaying happily to the group's innocent AM radiotunes. Deschanel and co-hort M. Ward were an animated pair, backed by afull band that included a couple tambourine-playing gals — whom thesinger would turn to and high-five in moments that boosted the playfulgirl-power feeling. Squeezed in among all the females at Deschanel'sfeet, though, was one particularly enthusiastic male fan, who hadwritten "Marry Me" on his hands. He flashed that request every time theJumbotron cameras turned his way. Guess no one told the dude about thisBen Gibbard guy.
Best Way to Escape the Music (With More Music): Silent Disco
Under a shady grove near a giant mirror-plated pirate skull, 400 people were dancing to a beat only they could hear. Or, well, their friends could hear the beat, but only if they too were donning the special wireless headphones handed out on the scene. Silent Disco, a phenomenon that's taken off in San Francisco of late, was packed as people grooved to setlists crafted by a rotating crop of local DJs. Remove the borrowed headphones and things looked a little strange, as the only music wafting by came from distant echoes of performing bands. Place those ear warmers back over your lobes and you were suddenly in sync with the dude wearing a plastic pink flamingo around his neck, bonded together through the magic of disco and the freak scene surrounding it.
Best Compost Pit: Monotonix
Treasure Island had been lackingin subversive punk energy until Monotonix took over the festivalgrounds on Sunday. And by grounds, we mean the Israeli trio set up inthe dirt, playing shoulder to shoulder with their fans before gettinglifted up so they could perform while crowd surfing. If you couldn'ttell exactly where the loud blasts of guitar and drums were comingfrom, wait two minutes and shirtless frontman Ami Shalev would pop upon someone's shoulders, like a hairy caveman being spit from a volcano.He tumbled over the banging heads wearing only his shoes, socks, andyellow shorts — and was occasionally joined above the fray byguitarist Yonatan Gat. Gat continued shredding while traveling aloft,oblivious to the fact that his ax wasn't wireless, yet the cord nevertangled. The music was muddier than Sunday's wet fairgrounds, but thecrowd became infected by the energy of the spectacle. Shalev climbed upthe side of the sound booth, led an a cappella cover of "A Hard Day'sNight," and dumped the entire contents of a bag of recycling into thedirt. Monotonix fans descended upon the piles of paper plates andnapkins, creating perhaps the world's first mosh compost pit.
Best Advertisement for the New Tron Movie: Deadmau5
If you couldn't tell from all the giant mouse ears and oversized mouse masks among the concertgoers, San Franciscans get into taking dancing orders from a DJ dressed as a rodent. When Toronto's Deadmau5 took the stage Saturday night, darkness had set into the island but the progressive house producer was impossible to miss. Set atop a V-shaped console slightly smaller than a Mayan pyramid, Deadmau5 brought his ominous sonic montages to life — and to light. His oversized mouse mask flashed in time with both his music and with the monolith construction elevating him, sending colored lights shooting around throughout the set. And while you never saw his real smile, you did see Deadmau5's "lips" move. During the highlight of the performance, "Sometimes Things Get, Whatever," the green Tron lines outlining his face reformed into create his signature cartoon grin, and his computerized mouth moved to the catchy refrain, "Sometimes things get complicated."Read More About Treasure Island Music Festival's Best Moments On Page 2 >>
Best Non-Confrontational Pickup Idea: LCD Soundsystem
Treasure Island Music Festival is known for many things: among them, stay on the island long enough and you will experience every San Francisco weather pattern in the course of one weekend. By the time LCD Soundsystem headlined late Saturday night, the winds had picked up, shaking the pirate flags around the festival grounds and forcing girls in feather headbands to don their woven ponchos. Luckily, LCD Soundsystem's set generated warmth, in that the hits James Murphy and Co. pulled out inspired everyone to dance. We heard recent jams ("Dance Yrself Clean," "Drunk Girls," "You Wanted a Hit") and older favorites ("Tribulations," "All My Friends," "Yeah"). But we also got some good advice from Murphy, who realized that if he was cold on stage, we must be freezing. His solution? Huddle together. "Not in a groping, weird way, though," he added. "No unnecessary touching of strangers…unless of course they're cool with it."
Best Sunday Coming Down Moment: Phosphorescent
Sunday morning dumped rain on Treasure Island. It was a fitting climate for Phosphorescent's achy harmonies. Main man Matthew Houck opened the second day of performances by leading his band through a number of bluesy country-rockers off the group's latest record, Here's To Taking It Easy. Houck's whiskeyed delivery enhanced the feeling of hearts on the mend in songs like "Mermaid Parade," but the show didn't come close to a pity party. As Houck's stories sunk lower, the music soared, especially when the keyboard jams kicked in to really add to the melancholy '70s vibe.
Best Coining of an Indie Fashion Statement: Superchunk
Superchunk started their set by announcing that they were making a point of announcing themselves: the first of many indications that this was not a band built on rock star pretensions. From there the group blasted fans with the past ("Slack Motherfucker," "Precision Auto,") and showed they're still ahead of the game ("Digging For Something" off the new Majesty Shredding). Not only were the songs riling up the crowd into wild fist-pump action, but their banter offered some of the driest humor of the weekend. Observing a very wet sea of fans donning plastic rain ponchos, puffy parkas, and bulky caps, frontman Mac McCaughan and guitarist Jim Wilbur joked that it felt like they were looking out at either "a Buffalo Bills game in like 1978" or a group huddled "at the base of Mt. Everest."
Best Paternal Advice: Wallpaper.
Wallpaper's frontman RickyReed (aka multi-instrumentalist Eric Frederic) led his Oakland duothrough energetic electro-R&B jams about getting wasted and gettingit on, songs that became instant sing-alongs on his home turf. Butwhile the suit 'n' tied crooner moved Saturday's enthusiastic earlyarrivers through the basics of pre-partying ("Gettin Drip'"), themerits of Two-Buck Chuck and dating models ("Ddd"), and teasinglyoffered birthday boys and girls "hella drugs and booze up at the merchbooth," he also encouraged the crowd to carpool responsibly. "If you'regoing to have promiscuous sex, don't have it on the island," hequipped. "Have it on the bus, on the way back to your car."
Biggest Love: Four Tet
For attendees of Treasure Island, thesunset performance on the second stage is one set to make sure youdon't miss. There's almost no better pleasure than witnessing a show asthe sky fires up a rocking sunset and San Francisco's iconic skylinelights up for the evening behind the band. On Saturday, Four Tet heldthe coveted slot, and love was in the air. Or, rather, There is Love in Youwas in the air, as one man act Kieran Hebden performed many of thesoulful electronic tunes off his latest release. His warm, pulsingbeats and hypnotic vocal samples enveloped the crowd in a communal glowthat matched the scenery. The friendly vibe was so infectious, in fact,that a group of party dudes fist pumped the air from the nearby Ferriswheel, precariously swinging their gondola in the process. The fan whowas touched the most, however, was probably the guy dressedhead-to-sneakers in a neon green body suit. His body was passedrepeatedly over the crowd, his limbs bobbing and weaving like a giantgecko set afloat in the choppy Bay.
Best Jungle Scene: Kruder & Dorfmeister
Vienna,Austria's Kruder & Dorfmeister have spent the last nearly twodecades crafting worldly dance music. Saturday the DJs looked likeconcierges for an exclusive international hotel made of lasers, as theylorded order a raised platform (that doubled as a screen for theirvisuals) blocking them in from above and below. All around the group,computer-generated volcanoes erupted, fireworks exploded, and flashingcolors generally threw Bay Area stoners into helladeep trances. On the ground, the scene was pretty colorful too. As theset moved from downtempo beats with jungle creature effects to morecinematic techno mixes, the revelers' fashion statements were equallyeclectic. There were the two Blade Runner escapees withmatching Mohawk designs and stretched earlobes, candy-ravers in brightpink tutus, hula-hooping burlesque gals, and a raver in clashing animalprints sporting a "First tell me your safe word" button on herbackpack.
Best Cover: Surfer Blood
The Pavement song "Box Elder" is a quintessential slacker kiss-off tune, especially when it comes to the peppy refrain, "I've got a lot of good things coming my way, and I'm afraid to say that you're not one of them." In the hands of Surfer Blood, though, the single went from wryly tough to dramatically sincere. Then again, the Florida boys' entire set was nothing if not earnest. Frontman John Paul Pitts opened the group's performance Sunday by asking if anyone was excited as he was to see headliner Belle & Sebastian later, and when fans sang along to Surfer Blood's big hit "Swim," Pitts responded by saying in all seriousness, "Hey, you guys know that song!" When the band closed out by paying homage to Pavement, Paul's theatrical quiver added gravitas to a song that's usually packed with wisecracks.