Welcome to the weekly SPIN.com feature "Name That Band!" where we get the inside stories behind the mysterious monikers of some ofour favorite artists. (See past episodes of Name That Band! here.)
This week: L.A. punk heroes No Age, whose Everything In Between is out September 28. Plus: an MP3 from the band!
Why No Age: "I actually remember the moment we came up with the name No Age," says guitarist Randy Randall. "Dean and I were driving through Texas together. This would've been 2005 or 2006, when we were playing in a band called Wives. We knew that band was ending, but we also knew that we wanted to keep playing music together. So we were in the car, thinking about possible band names and listening to a tape compilation that Dean had of bands on the SST label. It was all instrumental and experimental punk rock from the late '80s and it was called No Age. I guess it was a play on New Wave or something. We just thought it sounded really cool. The trick in finding a name is to pick something that doesn't have too many connotations already. A name should be something that you can fill up like a vessel. It's a razor-thin line to find something that isn't too heavily loaded but also isn't completely boring. No Age has that, I think. We got stuck on it pretty quick."
Previously Rejected Names: "There weren't too many before we got to No Age. Work was one. We were kinda thinking of Women – and now there's another band named that. I used to keep a running list of fake band names. I remember one was Puffy Aureolas. I'd say things to people like, 'Have you heard the Puffy Aureolas? Their first record was good, then they went downhill.'"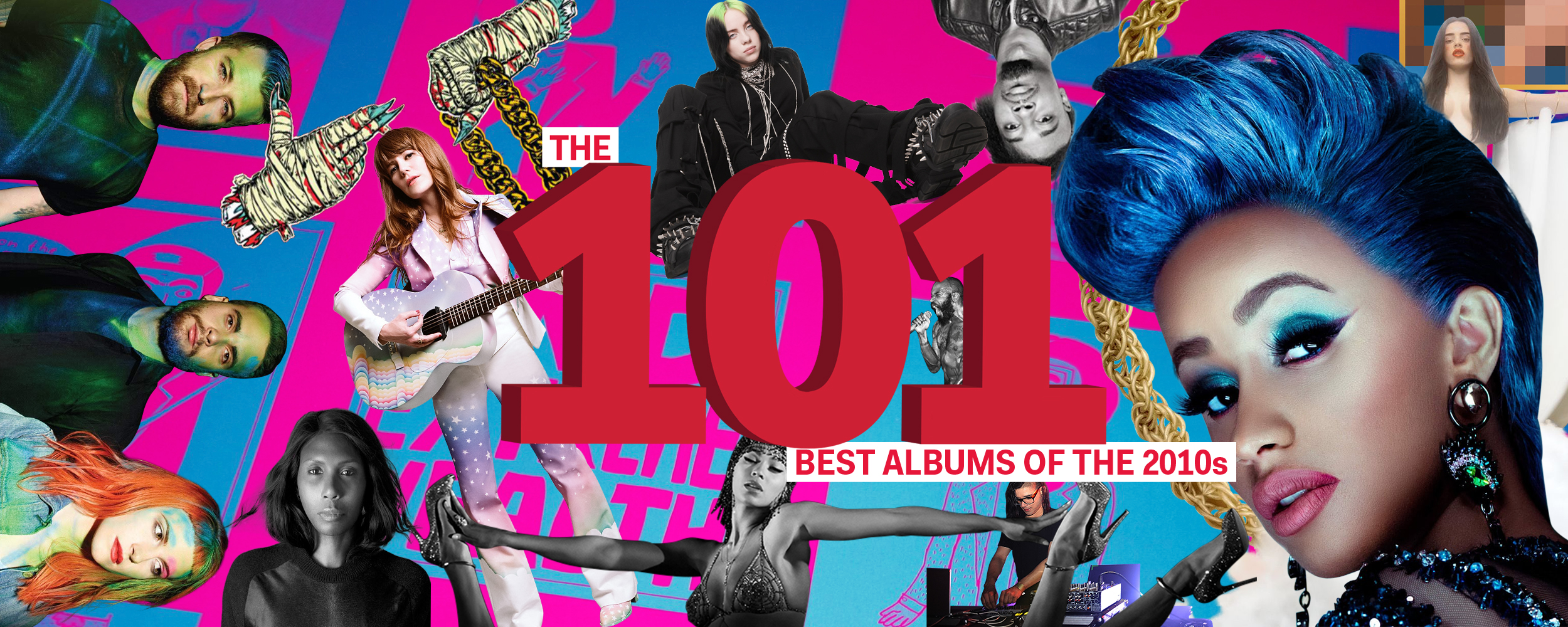 Best Band Names Ever: "I like long names that are non sequiturs. So So Many White White Tigers. That's an awesome name. At The Drive-In. …And You Will Know Us By The Trail of Dead is a good one. I Hate You When You're Pregnant."
Worst Band Name Ever: "No disrespect to the band at all, but Modest Mouse is such a non name. With a name like that, they could be anything. They could be a dance band. You just don't know. Another slightly unfortunate name for a good band is Disco Inferno. They were a band out of England in the '90s. They were a mellow, sample collage, shoegaze kind of thing. They mean so much to me, but the name is an instant turn-off when I tell it to people. They're like, 'Really? Disco Inferno?' People just assume they're going to be a bad funk band."
Bonus Download Track: The pile-driving "Fever Dreaming," from the band's new Everything In Between, due out September 28 on Sub Pop.
About the Song: "[Drummer] Dean [Spunt] writes all the lyrics," explains Randall, "So I can't talk about what the words mean, but for me, I was going for a Ron Asheton Stooges' feel. I was really trying to play a mangled Stooges riff. It didn't end up sounding like that at all, but that was the jumping off point. The song has been well received live. We'd been playing it for a while live before we recorded it, which is usually the opposite of how we do things. We did have a hard time capturing the song in the studio. We got pretty darn close, I think. I'm a tough critic of myself but I think part of the charm of the song is that it sounds raw and live."
No Age, "Fever Dreaming"
Click to Download!