These days, it's difficult for a rock band with major league ambitions to avoid drawing on U2's legacy. Kings of Leon, Foo Fighters, Arcade Fire-all of them are playing in Bono's arena (and Bruce's too).
The truth is if you're trying to sell out stadiums and still move the guy at the back of the room, there are few things better than chiming guitars, lovelorn sentiment, and a voice that can lift it to the rafters. In other words, there are few people who can do the job better than Bono and the Edge.
All of which is to say that the Temper Trap's debt to the Dublin quartet-most evident in their ubiquitous breakout hit "Sweet Disposition," which showed up on the (500) Days of Summer soundtrack last year and a handful of commercials-should be understood in context. The Temper Trap are just being smart; they know the territory and they know what works.
Fortunately, they also know what works in the tiniest of clubs, which is basically what SPIN managed to turn the front room of its Manhattan office into Tuesday night for the latest edition of their Vans Soundcheck series. The London-by-way-of-Melbourne quartet performed for staff, invited fans, and VIPs, who packed the space from the elevators to the stage monitors. Pabst Blue Ribbon provided free beers to everyone in attendance.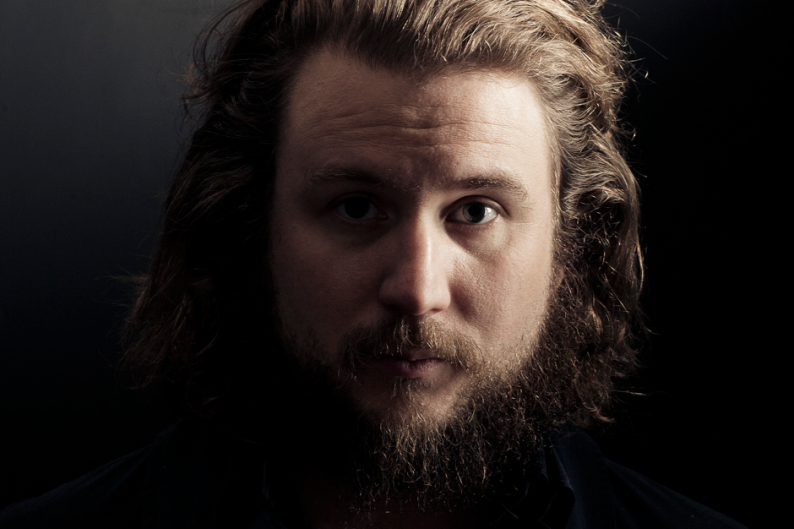 The Trap opened their set with two new songs-both untitled and both potential candidates for their second album, which they'll begin working on in 2011-with a percussive attack that immediately brought the cramped room to life.
For the slow-build intro, drummer Toby Dundas, frontman Dougie Mandagi, and touring member Joey Greer-the later two pounding away on tom-toms-created a haunting tribal polyrhythm over which the band stacked a series of wordless harmonies.
The following tune continued in this vein, with guitarist Lorenzo Sillitto's delicate arpeggios and Mandagi's defiant declarations ("If I never get another chance to hold your hand/ I won't be ashamed") adding some drama to the mix.
Opening up with two epic and largely unknown songs in front of an American audience familiar with little more than the hits off the Trap's debut album (2009's Conditions) was an odd choice-but it was also a brave one. And these obsessively rhythmic tunes certainly showed that the band had more on their iPods than U2 and Coldplay. LCD Soundsystem and the Cure, anyone?
Of course, the boys did find time for a couple of hits.
"Sweet Deposition" is a must-play at this point (probably to the band's chagrin), and the Trap played it well enough, with Mandagi's distinctive and occasionally breathtaking falsetto-a cross between Jeff Buckley and that guy from the Fine Young Cannibals-making up for a few pitchy notes from his band mates.
But the Trap really excelled with Conditions' sinister "Resurrection." Mandagi's clipped falsetto brought "Kiss"-era Prince to mind while his dance moves-which the singer, clad in tight jeans, red vintage Nikes, and a massive V-neck, threw out in spasms between verses-nodded to no one short of Michael Jackson.
Though the award for liveliest performer would have to go to bassist Jonathon Aherne. On the closer, "Drum Song," the Temper Trap returned to the percussive sound of their new material. And Aherne was clearly psyched. With his bass strapped high against his chest (not the preferred spot for most folks, but hey), Aherne shucked and jived his way through the song, his long red hair whipping around his shoulders. Definitely not a move you're likely to see on U2's stage-but then again the Trap pulled off a bunch of those Tuesday night.
Setlist:
Untitled new song (intro)
Untitled new song
Sweet Disposition
Resurrection
Drum Song