Perma-smiling Brooklyn lovebirds Matt & Kim will release their third album, Sidewalks, on November 2. What does it sound like? Well, keyboardist-singer Matt Johnson tells SPIN that its broad, appealing style was inspired by Gnarls Barkley's ubiquitous 2006 hit "Crazy."
"Your mom, your three-year-old nephew, and your 60-year-old aunt were all into that song!" Johnson says of "Crazy." "You'd hear it at a club and you'd hear it at a grocery store. It was a genre-less song. We've toured with punk rock bands like Against Me! and hip-hop groups like the Cool Kids and DJs like Girl Talk. We're universal — and we're aiming for that genre-less sound."
To reach that goal, Matt & Kim went to the source: Gnarls Barkley producer Ben Allen. The duo spent two months recording at his Atlanta studio, beefing up their charmingly ramshackle tunes with deep bass, drums samples, and keyboard effects, an approach they hinted at on their last album, 2009's Grand.
"Cameras," the first single from Sidewalks, is a perfect example of the album's sound (listen below!). It's part house-party punk, part club banger with a tuba sample, clacking percussion, and fluxing keyboard melody. Over a chorus of bubbling synths, Johnson sings, "No time for cameras / We'll use our eyes instead."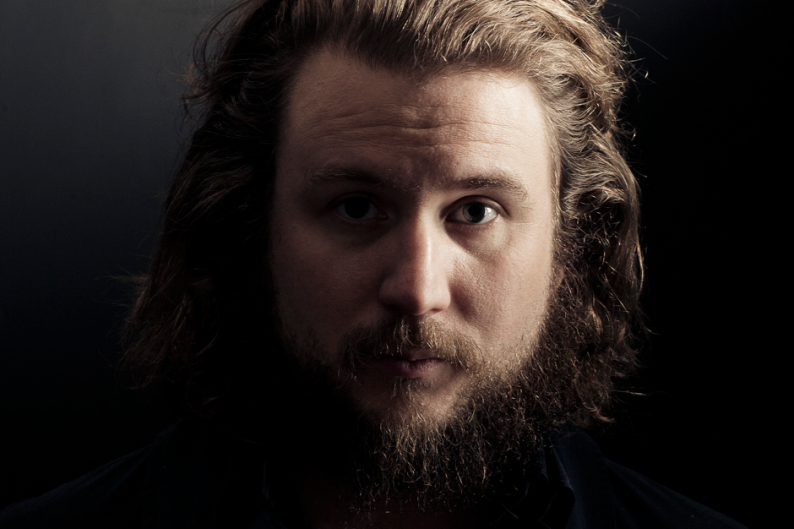 "That song is based on our culture, in which everything is so heavily documented," says Johnson. "Fifty years from now, I'll wish we had documented more of our tours. But, really, it's just about having fun and being able to remember and reflect on it, without technology."
That nostalgic sentiment is a major theme on Sidewalks. "There are a few songs that address living and enjoying life as it is right now," says Johnson, also pointing to "Where You're Coming From" and album opener "Block After Block." Johnson says he and Kim often endure demanding tasks, like long tours, by thinking, "We just have to get through this and then we'll take a break and our personal life, which we call 'Kim & Matt,' will kick in. But it never happens," he says. "So, you have to enjoy all of it or you'll be missing out."
Matt & Kim are currently on a three-month-long North American tour, including a stop at this weekend's Virgin Mobile Freefest in Maryland, and are hosting Sidewalks listening parties before each concert. Their dedicated fans often arrive with portraits of Matt & Kim, hand-knitted bags, or even wads of cash, which they give them as a gesture of thanks. "We get money from people who say, 'I downloaded the album for free and I just wanted to give you what you deserve, because I just like it so much.' People still see us as this personal, honest entity."
Maybe it has something to do with their live sets.
"We believe in honesty onstage," Johnson says. "We see so many bands that put on this bored face. You can tell they looked at themselves in a full-length mirror before their set. I'm so fucking bored of that. I love bands that are real, whether you're pissed off or happy or whatever. Show it — let me see it!"
LISTEN: Matt & Kim, "Cameras"

Sidewalks tracklist:
1. "Block After Block"
2. "AM/FM Sound"
3. "Cameras"
4. "Red Paint"
5. "Where You're Coming From"
6. "Good for Great"
7. "Northeast"
8. "Wires"
9. "Silver Tiles"
10. "Ice Melts"
Tour dates:
9/21, Madison, WI (Majestic Theater) #
9/22, Minneapolis, MN (First Ave) #
9/23, Lawrence, KS (The Granada Theater) #
9/24, Denver, CO (Ogden Theater) #
9/25, Columbia, MD (Virgin Mobile Freefest)
9/27, Vancouver, BC (The Rickshaw Theater)
9/28, Seattle, WA (Showbox) *
9/29, Portland, OR (Roseland Theater) *
9/30, San Francisco, CA (The Fillmore) *
10/1, San Diego, CA (House of Blues) *
10/2, Los Angeles, CA (Music Box at The Henry Fonda Theater) *
10/3, Pomona, CA (The Glass House) *
10/6, Tempe, AZ (The Clubhouse) *
10/8, Dallas, TX (House of Blues) *
10/9, Austin, TX (Austin City Limits)
10/11, Oxford, MS (The Lyric Oxford) %
10/12, New Orleans, LA (House of Blues) %
10/13, Tallahassee, FL (Club Downunder) %
10/14, Fort Lauderdale, FL (Culture Room) !
10/15, St. Petersburg, FL (State Theater) !
10/16, Atlanta, GA (Masquerade) !
10/17, Nashville, TN (Exit In) !
10/19, Asheville, NC (Orange Peel) !
10/20, Carrboro, NC (Cats Cradle) !
10/21, Richmond, VA (The Canal Club) !
10/22, Washington, DC (9:30 Club) !
10/23, Baltimore, MD (Rams Head Live) !
10/24, Philadelphia, PA (Starlite Ballroom) !
10/26, New York, NY (Webster Hall) !
10/27, New York, NY (Webster Hall) !
10/28, Rochester, NY (Water St. Music Hall) !
10/29, Toronto, ON (Phoenix Theater) !
10/30, Montreal, QC (Le National) !
10/31, Clifton, NY (Northern Lights) !
11/2, Burlington, VT (Higher Ground) ^
11/3, Portland, ME (Port City Music Hall) ^
11/4, Boston, MA (House of Blues) ^
11/5, New Haven, CT (Toad's Place) ^
11/6, Northampton, MA (Pearl Street Nightclub) ^
Openers:
# w/ So So Glos
* w/ Fang Island
% w/ Big Freedia
! w/ Donnis
^ w/ Javelin