At SPIN.com, we get pitches from aspiring writers all the time, but one we received last fall was quite different. It came from Blink-182's Mark Hoppus, who said he was dying to write a column about his favorite new bands for us-so we hired him! For four months, the bassist-producer-social media maven contributed a weekly piece called Hopp on Pop, profiling acts like Japandroids, Mumford & Sons, Uffie, and dozens more.
But that was just the beginning. Starting Thursday, Sept. 16, Mark will take his tastemaking talents to the Fuse network with his new show, A Different Spin, which airs at 7 P.M. EST and finds Hoppus talking about all things music with co-host Amy Schumer. Get more info and behind-the-scenes video at trustmeiminaband.com.
To help celebrate the launch of A Different Spin, Mark is back on SPIN.com for one week only, sharing five of his favorite acts of the moment (one per day), culled from his incessant pursuit of all that rocks. (Click here to discover Mark's previous picks, and come back to SPIN.com every day this week for Mark's latest discovery.)
And be sure to follow more of Mark's opinions and exploits via Twitter and on his blog!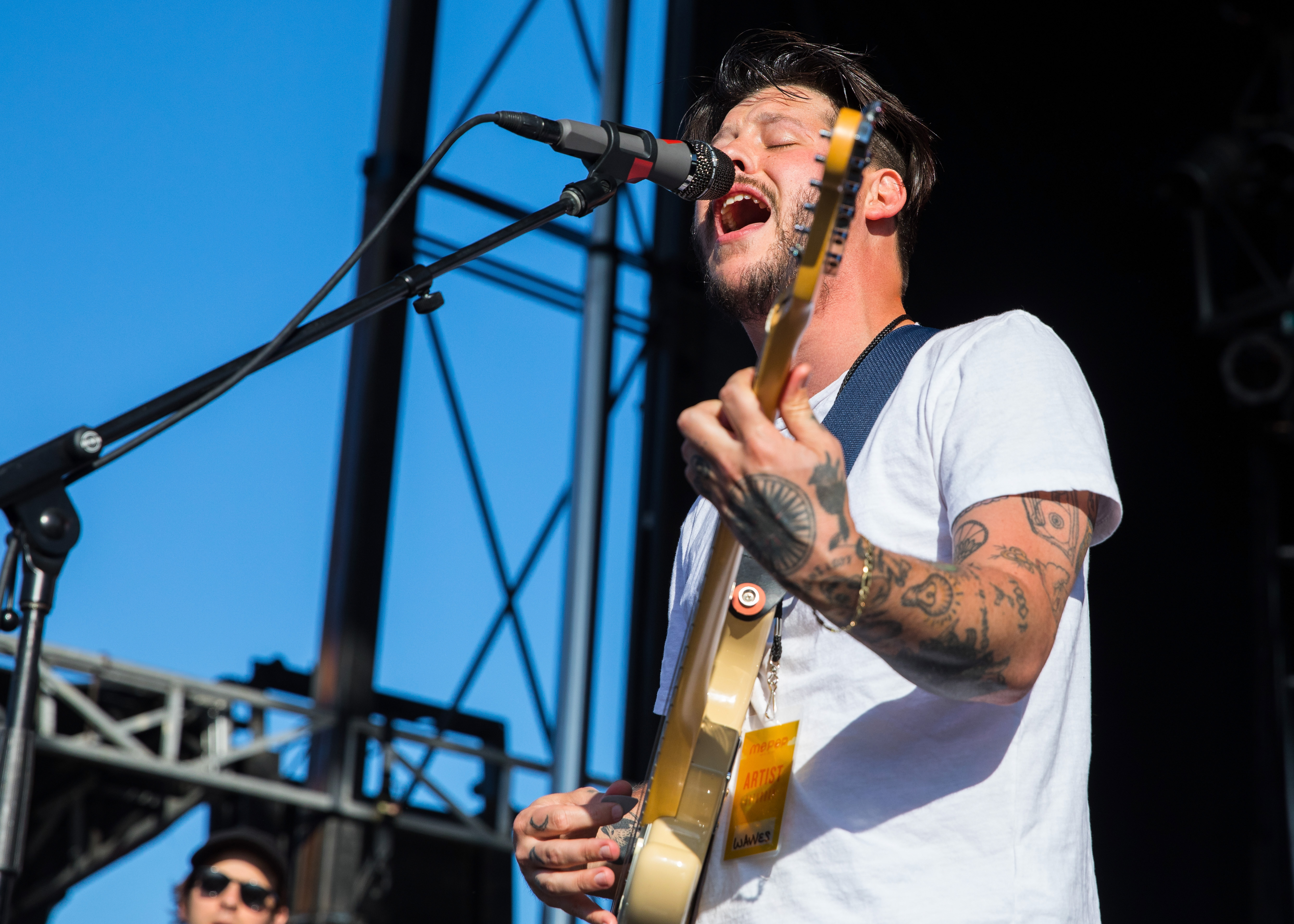 WAVVES
HOMETOWN:
San Diego
THE BASICS:
Wavves mastermind Nathan Williams takes fierce punk guitars and garage rock beats and pushes the needle into the red on deranged slacker anthems about getting sunburned, California Goths, and bad acid trips. Williams' bratty rage is legit: He famously self-destructed on stage last year in Barcelona after ingesting a dangerous combination of ecstasy and Valium but bounced back with the excellent new disc King of the Beach. Cool fact: Williams dates Bethany Consentino, frontwoman of the Hoppus-approved act Best Coast.
WHERE HOPP HEARD THEM FIRST:
"This was another suggestion from my friend at Fuse. Wavves are the forefront of California-style surf-indie rock. The kings. And it doesn't hurt that they are fans of Blink-182!"
WHY THEY ROCK:
"I heard a rumor that their first album was recorded directly into the microphone of a laptop computer. And it sounds like it. Great ideas in there, but on this new album the songs really come to life.If you haven't heard of this band already, be ashamed. Frenetic energy, pushed, nearly screamy vocals.Immediate and in-your-face."
HOPP'S TOP TRACK:
"The album is called King of the Beach and its title song is my choice selection. Enjoy."
LISTEN: Wavves, "King of the Beach" (DOWNLOAD MP3)