Minnesota-born Hold Steady frontman Craig Finn has never been quiet about his adoration for his hometown baseball team, the Twins, and after a few years of rumors, a Finn-penned fight song for the team has finally emerged. Listen to "Don't Call Them Twinkies" below.
Finn — who, along with his Hold Steady bandmates, recorded a special version of "Take Me Out to the Ballgame" for the Twins in 2007 — penned the lyrics to "Twinkies," and sings the lead vocal. It's also part of a larger album by the Baseball Project, a collective led by Dream Syndicate's Steve Wynn and featuring R.E.M.'s Peter Buck and Scott McCaughey, and Minneapolis-born drummer Linda Pitmon.
"We couldn't be happier that he complied with some of the most anthemic sports lyrics ever written," Pitmon tells Minnesota public radio station the Current, "name-checking no less than eight Minnesota cities, two neighborhoods, two streets, nine Twins players and two coaches in just over four minutes — Craig's specialty!"
And the timing couldn't be better: The Twins have already clinched the American League Central Division title, and are bound for baseball's playoffs in October.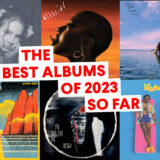 Listen to "Don't Call Them Twinkies" below, and tell us whether it's home run in the comments section.
LISTEN: The Baseball Project featuring Craig Finn, "Don't Call Them Twinkies"