Maybe the most telling part of Bush's convincing comeback show at Saturday's Epicenter Festival in Fontana, CA, came during the bridge of the 1994 hit "Everything Zen," when frontman Gavin Rossdale detoured into lyrical bits from Talking Heads' "Once in a Lifetime." "You may ask yourself / Well, how did I get here?" he sang. "And you may tell yourself / This is not my beautiful house / This is not my beautiful wife…."
SEE MORE EPICENTER PHOTOS OF EMINEM, BUSH, PAPA ROACH, AND OTHERS >>
No, this was Rossdale's rock band – a reconstituted version, anyway -loud and proud. He might have asked himself some hard questions when considering re-forming his London-born quartet, but with his beautiful wife, Gwen Stefani, and two children in the wings on Saturday, Rossdale, original drummer Robin Goodridge, Chris Traynor (guitar), and Corey Britz (bass) roared through a hit-laden set as if grunge had never the left airwaves.
Bush's first major concert in eight years was one of several notable moments on a weekend when a record heat wave flat-out stole the show. The temperature at Auto Club Speedway in Fontana, 45 minutes east of downtown Los Angeles, hit 109 degrees each day, and it felt hotter on the all-asphalt grounds at the festival, which drew just over 50,000 fans over two days. Faces were not the only things that melted.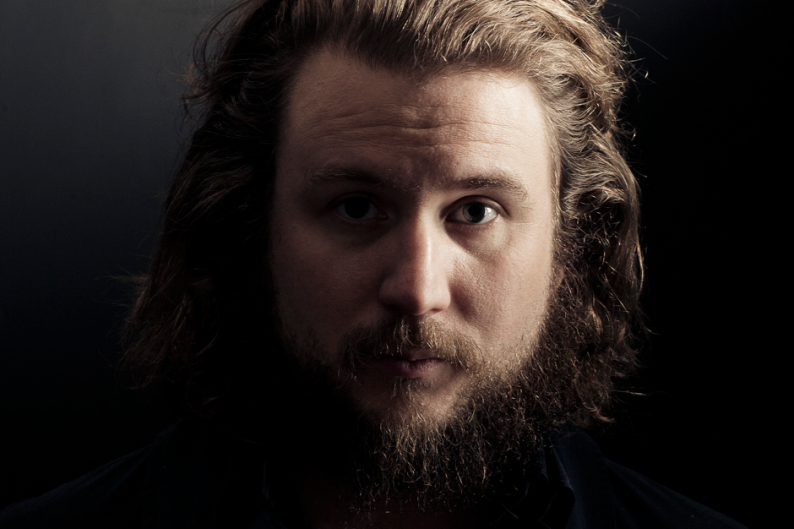 Playing into a harsh sunset, Rossdale emerged in short sleeves and vest, his hair tied back. The vest was gone and the hair down by "Everything Zen," which followed openers "Machinehead" and "Little Things" and new song "Afterlife," the first single from Bush's upcoming album "Everything Always Now." Rossdale and mates seemed to be feeling their way early on -it could be they were just feeling the heat – but by the time the frontman clambered along the center barrier to greet fans, everything was in sync.
The rest of the weekend? Grab something icy cold and check out our 10 Best from Epicenter Festival 2010:
Best poster child for rehab: Eminem
From the opening video montage spitting out headlines everybody already knew -Eminem was once great, then troubled, and is now back -to the finish, when the 37-year-old rapper thanked the ravenous crowd "for not giving up on me," Saturday's co-headlining set was a monster. His bond with fans, based on his innate ability to make his story their story, seemed unbroken by his relative absence from big arenas. With material from 2009's "Relapse"and this year "Recovery" in his arsenal, Eminem, backed by a full band, ripped through hits such as "The Way I Am," "3 a.m.," "Stan," "Kill You," "Cinderella Man," and "I Love the Way You Lie." He urged the crowd to chant "Free Lil' Wayne" as he went into "No Love." His Motor City pals D12 swooped in for a medley. And even if it all went down in front of graphically stunning videos and a mural of crunched automobiles, Eminem was every bit the shiny new model.
Best entrance: KISS (Who else?)
Landing onstage via a mechanized platform amid a lightshow and the requisite pyrotechnics, veteran metallurgists KISS wound up their current travels -coincidentally titled "The Hottest Show on Earth" tour -with 90 minutes of camp and circumstance. Gene Simmons' tongue still worked, both when he stuck it out and when he hawked the quartet's latest album "Sonic Boom" ad infinitum. And although the KISS Army was only about half the size of the Eminem faithful at the preceding set, they were rewarded with vintage licks and over-the-top theatrics, all performed in front of a backdrop of flames, real and projected. Scorching, for four decades and counting.
Best ovation for a performer who wasn't Eminem: Blink-182's Travis Barker
Only minutes into the potty-mouthed pop-punkers headlining set on Sunday, the video screens flanking the stage displayed a tight shot of the heavily tattooed drummer. The crowd roared. Like a mural with arms, Barker propelled the SoCal trio through a hit-laden set interrupted only by some locker room humor and Tom DeLonge's revelation that this was Blink's final show before the band repairs to the studio to make a new album. He also saluted the fans for persevering in the heat. "If I were a hipster and I wore an ironic fedora," he said, "it would be off for all of you."
Best new meaning to the term "hot wax": Big Boi
The Atlanta rapper's set at the peak of the afternoon heat became a bit of a scramble after his DJ complained that it was so hot he couldn't put his records on the turntable. But some nifty freestyling and a nimble bass solo later, the black-dressed MC burned through material off his solo release "Sir Lucious Left Foot: The Son of Chico Dusty," as well as OutKast songs such as "So Fresh, So Clean" and "Hootie Hoo." Heat be damned, the whole crowd was pulsating by the time he and his funky did "Bombs Over Baghdad" and "Shutterbug," and only a dousing with a water hose would cool them down.
Best overt takedown of a celebrity: Papa Roach
The overwrought rock of platinum-selling California quartet Papa Roach found some welcome ears at Epicenter, the palpable anger of songs such as "Scars" and "Last Resort" bringing the crowd to a boil. The real vitriol, however, was reserved for L.A.'s favorite celebrity. "Anybody here tired of Paris Hilton, that rich little white bitch who gets anything she wants?" frontman Jacoby Shaddix sneered. "To me, she's just a 'Hollywood Whore,'" he added before launching into that song, which was every bit as vicious as the afternoon heat.
Best subtle takedown of a celebrity: Bad Religion
Was Bad Religion's blistering 4:35 p.m. slot on the main stage Sunday a slight to one of the seminal punk bands of the past 30 years? Yes. Two days before the release of their new album "The Dissent of Man," Greg Graffin and crew gave a headliner-worthy performance, unleashing cathartic new tracks "The Devil in Stitches" and "The Resist Stance" along with oldies like "No Direction" and "American Jesus" and sounding none the worse for the heat. After "Struck a Nerve," though, Graffin struck one, asking innocently, "Everybody looking forward to that really famous band coming after us?" On deck was the least-punk band of the day, Jared Leto's 30 Seconds to Mars.
Best band to carry the mantle of old-schoolers such as Bad Religion: Against Me!
If fans wanted theatrics, histrionics, complaints about the heat or shameless mugging, they should have steered clear of Against Me!'s mid-afternoon Sunday set. With the guitars ratcheted lower than most main-stagers but with the churn of vintage punk propelling their songs, the black-dressed Florida quintet was typically more about the message than the mayhem. "We didn't come here to pander to you all," frontman Tom Gabel said, and that felt darned near like a cool breeze. On the front of one of the band's amps, in block letters, was a lyric from the song "High Pressure Low": "Into the shelter of the jungle noble savages run." As visual effects go, that was just fine.
Best sneak set by a guy who passed on the sponsor's energy drink: DMX
The small tent in the Monster-sponsored VIP area in the middle of the concourse got a visit from the frequently troubled and sometimes proselytizing DMX late Saturday, and it was almost too much for the area to bear. It was packed when DMX and crew rolled up in their Jeeps, and the elevated area was bouncing by the time he performed "Party Up in Here." As a big crowd gathered outside the area (but in view and earshot of the set), DMX climbed unsteadily atop a stack of speakers to acknowledge everybody. Yeah, he had some energy. But that bottle he was nipping from onstage? Hennessy Pure White Cognac.
Best reason to hold your lighters aloft: Rise Against
The Chicago punk rockers shredded for a good hour during their Sunday night set leading into Blink-182's festival finale, incite mosh pits on both sides of the stage and building the crowd to a fever pitch. Then what does frontman Tim McIlrath do? He busts out an acoustic guitar to perform the tender ballad "Swing Life Away." And unlike myriad other bands who felt the need to demand that from their audiences (including you, Mr. Simmons), fans responded by hoisting lighters and cell phones. It looked like a starburst on a hot summer evening.
Best guitarless band that still shredded: Crash Kings
Young Los Angeles trio Crash Kings opened some ears with a well-attended Saturday afternoon set during which frontman Tony Boliveau played rock'n'roll's answer to chief, cook, and bottle washer. Boliveau sings and plays two separate keyboards -one a typical piano and the tricked out to sound like a guitar. To the thick rhythms provided by his brother, bassist Mike, and drummer Jason Morris, the trio gave the early arrivals who were crashing the squirt bottle concession ample reason to work up a sweat, and there was enough of a home crowd on hand that the band's first single "Mountain Man" got a mountainous response.
Ten more things we noticed at Epicenter 2010:
30 Seconds to Mars came off like a boy band compared to the punk-rockers sandwiching them on the bill, and neither Jared Leto's fashion sense (white jacket and gloves) nor his incessant exhortation of fans to clap/jump/shout/make noise helped.
A very large fan (if he were a trailer, he'd be a double-wide) was walking around with a sign that said: "Stand in My Shade, $1."
The festival wasn't an hour old when rapper Gadget of Florida emo-rockers Kinda Major ascended the roof of the second stage to shower fans with rhymes, energy drink and swag.
Legislation should be passed prohibiting concert promoters from charging $5 for a bottle of water when the temperature exceeds 100 degrees.
Scottish trio Biffy Clyro's Fugazi fixation was a bit hard to digest, but they hit the mark with the song "God & Satan": "I talk to God as much as I talk to Satan / because I want to hear both sides."
A year after his sudden departure after 20 years from SoCal punk favorites Pennywise, frontman Jim Lindberg (author of "Punk Rock Dad: No Rules, Just Real Life") debuted his new quartet the Black Pacific on the second stage. RIYL: Pennywise.
House of Pain's first show in 12 years, on the second stage, closed out the first night in rousing fashion, with Everlast leading a full band (including a horn section) through nuggets like "Jump Around" and "On Point," as well as offering up a salute to the late MC Guru.
Mike Muir's voice is showing signs of mileage, but hardcore vets Suicidal Tendencies offered yet another potent dose of old-school on the second stage Sunday night.
The Academy Is toured with KISS? Really?
There might be nothing as visually disturbing as a member of the KISS Army with his face paint melted and runny.