Two years ago should've been the best time of Justin Tranter's life. His garage-glitter group Semi Precious Weapons scored a record deal with indie Razor & Tie; Kate Moss was seen wearing a piece from the singer's jewelry line, Fetty; and Village Voice readers voted the quartet Best New York City Band. Unfortunately, none of those forward steps resulted in, you know, money.
"We didn't have one damn cent," says Tranter, 30, who, along with fellow Weapons (and Berklee College of Music alums) guitarist Stevy Pyne, bassist Cole Whittle, and drummer Dan Crean, was evicted from their shared Brooklyn loft when they couldn't cover rent. Had the Chicago native expected success to come sooner? "You're asking the wrong person," says Tranter, laughing. "I thought I was a superstar at 12." Getting the boot did give Semi Precious Weapons a war cry — "I can't pay my rent, but I'm fucking gorgeous" — and a raison d'être. Howled over sassy pop-metal guitars on the band's eponymous single, that line essentially sums up Tranter's worldview.
"My existence is rock'n'roll," Tranter boasts, though an added "glam" might make the claim more accurate. Instead of pants, he wears hose. He totters in custom heels that lift him to 6'5″. Masks of Tranter's made-up mug even adorn his mates' faces on the cover of their stellar major-label debut, You Love You (Geffen/Streamline/Cherrytree).
The album, produced by Jack Joseph Puig (the Black Crowes, Jellyfish), finds Semi Precious Weapons becoming the "filthy party band" Tranter always wanted. The platter reworks faves such as the seesawing "Magnetic Baby" from the band's 2008 effort, We Love You, and adds stunners like the self-critical ballad "Look at Me." Such flair for the dramatic helped SPW land the opening slot on Lady Gaga's Monster Ball tour. (Gaga also executive produced the new album.) "She was one of our first fans," says Tranter, BFFs with the singer. "We have lots in common. We're both big, bold feminine personalities." And if Tranter gets his way, soon they'll both be stars.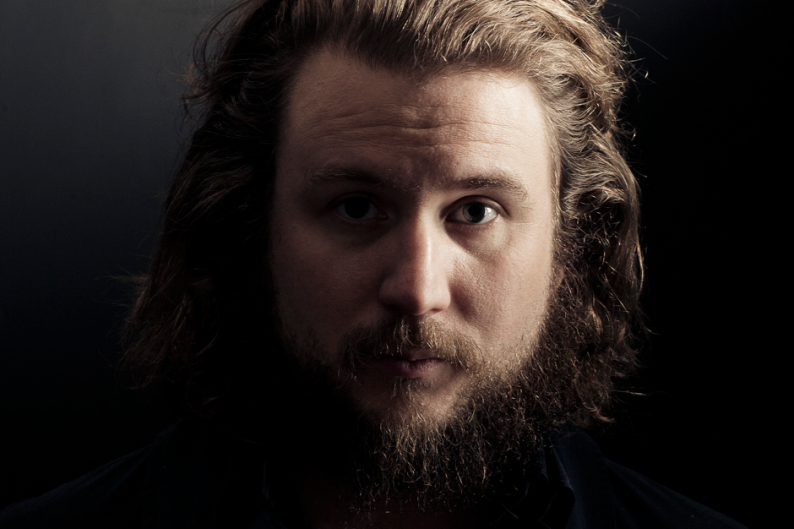 WATCH: "Sticky With Champagne" webisode