Sexagenarian guitar god Carlos Santana's latest endeavor, the all-covers Guitar Heaven: The Greatest Guitar Classics of All Time (out Sept. 21), sports an all-star roster of collaborators, among them Chris Cornell, Scott Weiland, Nas, Janelle Monáe, Linkin Park's Chester Bennington, Gavin Rossdale, and others.
The Beatles standard "While My Guitar Gently Weeps," featuring India.Arie and cellist Yo-Yo Ma, will be released as the first single, and, like his Grammy-winning 1999 album Supernatural, Santana co-produced the record with Clive Davis.
Among the cuts to look for: Nas and Monáe's hip-hop take on AC/DC's "Back in Black"; Led Zeppelin's "Whole Lotta Love" with Cornell on vocals; the Doors' keyboardist Ray Manzarek teaming with Bennington on "Riders on the Storm"; Rossdale singing T. Rex's "Bang a Gong"; and Weiland covering the Stones' "Can't You Hear Me Knockin'."
A deluxe edition of Guitar Heaven will include bonus recordings of Red Hot Chili Peppers' "Under the Bridge" and Creedence Clearwater Revival's "Fortunate Son," as well as a behind-the-scenes DVD.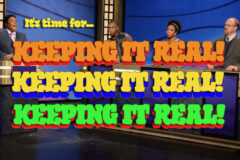 Which collabo sounds the most appealing? Sound off in the comments section.
Guitar Heaven tracklisting:
1. "Whole Lotta Love" featuring Chris Cornell (Led Zeppelin)
2. "Can't You Hear Me Knockin'" featuring Scott Weiland (The Rolling Stones)
3. "Sunshine of Your Love" featuring Rob Thomas (Cream)
4. "While My Guitar Gently Weeps" featuring india.arie and Yo-Yo Ma (The Beatles)
5. "Dance the Night Away" featuring Pat Monahan (Van Halen)
6. "Back In Black" featuring Nas and Janelle Monáe (AC/DC)
7. "Riders on the Storm" featuring Chester Bennington and Ray Manzarek (The Doors)
8. "Smoke On the Water" featuring Jacoby Shaddix (Deep Purple)
9. "Photograph" featuring Chris Daughtry (Def Leppard)
10. "Bang a Gong" featuring Gavin Rossdale (T. Rex)
11. "Little Wing" featuring Joe Cocker (Jimi Hendrix)
12. "I Ain't Superstitious" featuring Jonny Lang (Howlin' Wolf, Jeff Beck Group)
13. "Fortunate Son" featuring Scott Stapp (Credence Clearwater Revival)*
14. "Under the Bridge" featuring Andy Vargas (Red Hot Chili Peppers)*
* Deluxe edition only