Last week, SPIN celebrated its 25th anniversary with a series of five concerts held in NYC, with a little help from American Express sponsor, ZYNC. To commemorate the magazine's 25th birthday, SPIN commissioned Sky Farrell (viciousskylicious.com) to create a 100-foot collage of SPIN covers and photos to hang in the entrance-way of Terminal 5, which hosted four of the five gigs. Here, the artist talks about how it all came together.
SPIN: Why did you want to do this project for SPIN?
Sky Farrell: I was brought up around music, it's my first passion. I've surrounded my life with the history of music. Art is my second passion. I create new, original pieces from famous and influential photographs. I was excited when SPIN asked me to do this 100 ft. mural. To be able to merge both my passions at such a large scale was a dream come true.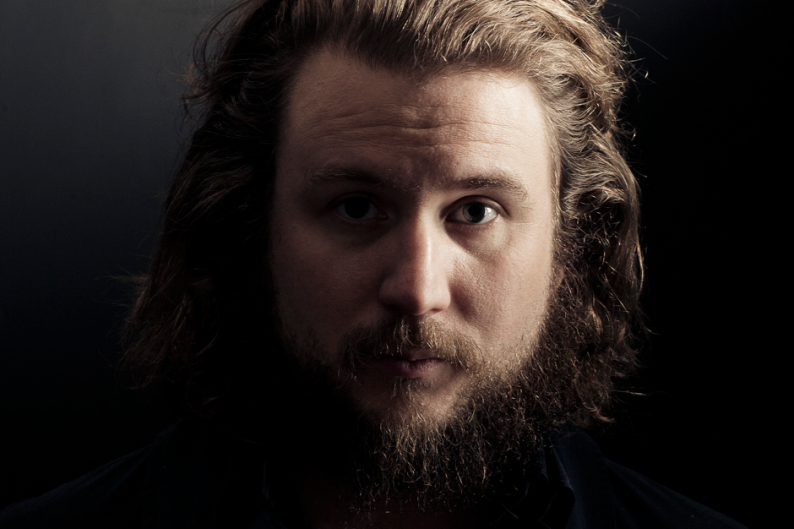 How did you go about putting together the wall?
I spent two weeks going through SPIN's archive of issues searching for the coolest live shots, covers, and eye-catching images the magazine has become famous for. There was so much good material it was actually hard to finally choose what to include, but I think I covered the best years of SPIN. I created each panel based on the different eras of the magazine. Using the covers and inside shots of the artists. In one section I collaged the greatest shots of the 90's together. In another, I used some larger covers to fill in space around the more detailed panels.
What was the best thing you found while going through the SPIN archives?
My favorite find was definitely SPIN's second year anniversary issue with Madonna on the cover. "Sex as a Weapon" was the theme and the inside story had quotes from the queens of music (Patti Smith, Grace Jones, Belinda Carlise, Debbie Harry, Nancy Sinatra, etc.). The story was about how women have always had to use sex appeal in a man's world of rock 'n roll. All the 80s covers and advertising pages were also amazing finds.