Flanked by two oversized papier mache aliens and a smoke machine billowing out the occasional plume, Nathan Williams and his new bandmates kicked off their tour at Lee's Palace in Toronto with a raucous combination of familiar songs and materialfrom their forthcoming Wavves album King Of The Beach (out August 3rdvia Fat Possum).
Opening with his titular call to arms "Wavves," Williams unleashed aspiraling guitar solo whose reverb sounded like a planedeparting for takeoff. The surf rock-influenced "King Of The Beach"took the San Diego band's summertime love to its literal conclusion, as he sang: "Let the sun burn my eyes, let it burn my back."
Williams, clad in his characteristic preppie-skateboarder madras shirt,false-started on the pounding chords of new single "Linus Spacehead" –"Iwasn't ready," he admitted. "I was thinking about Twitter." Then helaunched into the frenetic pop of "Post Acid," growling out thebad-boyfriend lyric, "I'm just having fun withyouuuuuu."
Helping out immensely were the late Jay Reatard's rhythm section ofStephen Pope and Billy Hayes, who have joined Williams for the tour.The two professionally-trained punkers with incredible mops ofhair kept a steady rock rhythm, injecting Williams'short burst-songwriting (most songs clocked in well under two minutes)with a weighty center to all that fuzz.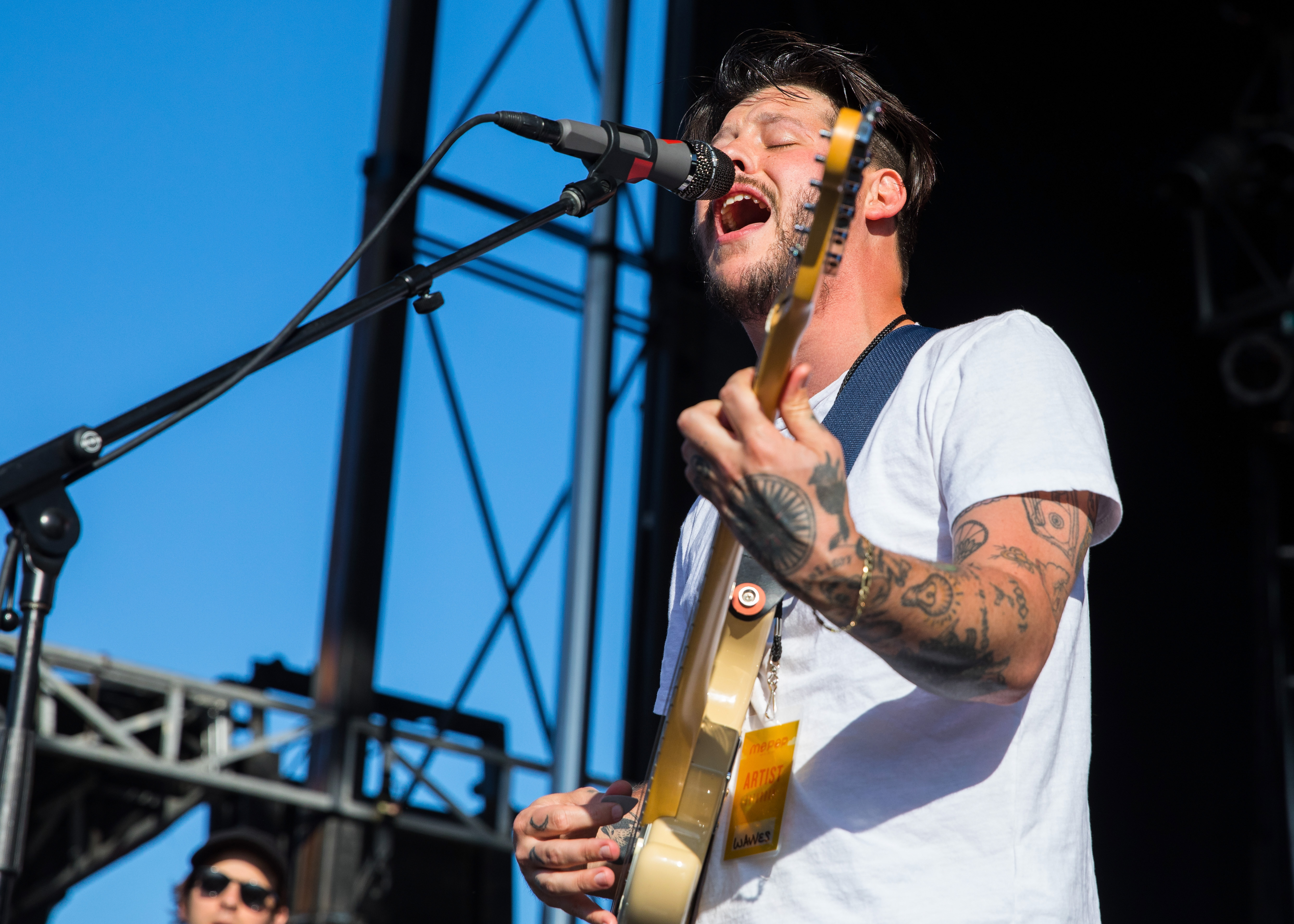 Tracks like "So Bored" and "To The Dregs" got the crowd in mega mosh-pit pogo mode, bopping along to Williams' flippant lyrics, doo-wop harmonies, and fast-paced Superchunk-meets-Green-Day aesthetic.
But the heavier ballads were pure Nirvana with a sunburn, as Williams' proclaimed on "Idiot": "I won't ever die/ I'll go surfing in my mind."
A new direction that hopefully spells maturity for the enigmatic surf-rocker prone to onstage meltdowns was the love song "Green Eyes," which seemed inspired by the heart-on-sleeve balladry of his new galpal, Bethany Cosentino from Best Coast.
With Williams' vulnerability showing as he sang out confessional lyrics like "my own friends hate me, but I don't give a shit," the crowd stirred to listen, believing that perhaps Wavves' year of turmoil had taught the musician a few lessons.
That is, until he paused to sniff the air, wondering aloud:"Who's doing some weed up here? You can give us some, you know."
Set List:
Wavves
King of the Beach (New Song)
Linus Spacehead (New Song)
Post Acid
So Bored
Weed Demon
Supersoaker (New Song)
Idiot (New Song)
To The Dregs
Green Eyes (New Song)
No Hope Kids