Drake Fever just keeps heating up.
The Toronto-based rapper delivered a passionate performance of his latest single, "Find Your Love," on The Tonight Show with Jay Leno on Wednesday night. The track is from his new album Thank Me Later. Check it out below!
Drake's performance showed why Thank Me debuted at No. 1 on the Billboard Top 200 chart. Backed by a five-piece band, he displayed tight vocal control as he beckoned a lover to stay. "I bet if I give all my love," Drake sang over Afro-style beats. "Then nothing's gonna tear us apart." Moreover, he delivered dance moves and fist pumps to feed the energetic performance — earning screams from the crowd.
Last week, fans went so crazy for the rapper in New York City that his free concert was cancelled when a riot broke out.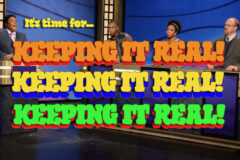 Thoughts on Drake? Tell us in the comments below!
WATCH: Drake, "Find Your Love"