Move over Justin Bieber, Drake Fever has taken over: According to HitsDailyDouble, the Toronto MC has rocketed to the No. 1 spot on the Billboard Top 200 chart, selling 462,989 copies of Thank Me Later to log the third-highest debut of the year — and the biggest hip-hop release.
The chart news comes just one week after the rapper's free New York concert celebrating the album's release was canceled due to a riot. Yep: Dude is popular.
The Lil Wayne protégé's sales, an impressive feat considering the album leaked online just weeks before its release, falls just behind Lady Antebellum's Need You Now, which sold 481,000 in its first week, and Sade's Soldier of Love, which moved 502,000. Thank Me Later also trumped chart stalwart Tom Petty, who logged the No. 2 spot with a distant 110,110 copies sold of his new album Mojo.
Drake took to Twitter to celebrate with his fans: "Thank you for the support… thank you for the memories… thank me later."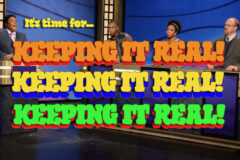 In SPIN's review of Thank Me Later, Ben Detrick writes, "It's a testament to the album's weird cohesion that the menagerie of guests — Jay-Z, Lil Wayne, Nicki Minaj, The-Dream, et al. — doesn't overwhelm the host and turn the entire operation into an unseemly, DJ Khaled-esque bukkake party. Ultimately, Thank Me Later's revelry concludes with emotional disgorgement, but no messy hangover."