"It's comedy in a Native American sweat lodge!"
So began Conan O'Brien at his Bonnaroo set Saturday in the Comedy Theatre, where the air conditioning seemed to be on strike.
But O'Brien made the best of the sauna-like situation and served the ideal distraction: laughs. Lots of 'em.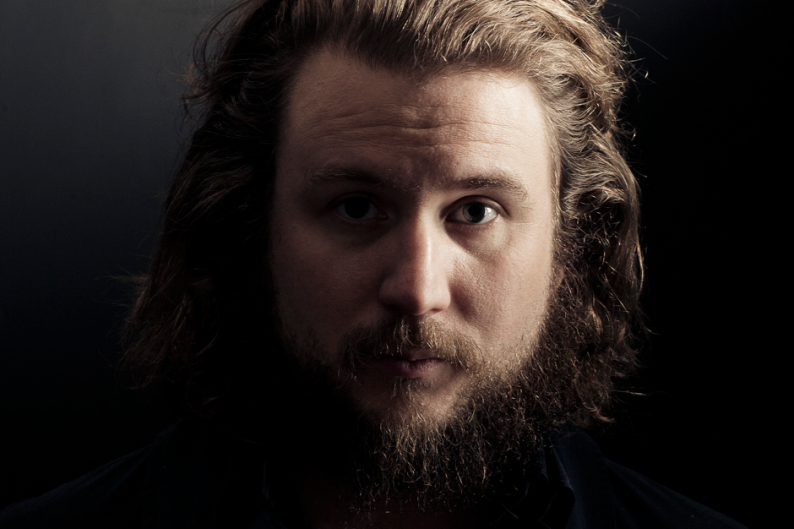 The 90-minute show — part of the "Legally Prohibited From Being Funny on Television Tour," launched in April after he left NBC's The Tonight Show — was full of wit, humor, and music, sometimes all at the same time.
Much of his material drew from his nasty feud with NBC. "This tour is the first time anyone has paid to see me," he said, sweating profusely in dark slacks and blue button-up. "But they'll certainly pay me to go away!"
An onscreen video depicted Conan as a lonely and depressed slob, brewing a smoothy of Whey protein, Crush orange soda, and Doritos. "This tour saved my life," he quipped.
Later, he imitated his big-chinned nemesis, Jay Leno, faking a lisp and mumbling: "Hey, there are lawyers watching, so that impression was not of who you think. That's actually my impression of rapper Ludacris."
O'Brien then walked the crowd through his eight-step recovery process: Blame Everyone Else, Blame Yourself, 36 Hours of Red Bull and Halo, etc. The final step: "Get Your Ass to Bonnaroo."
He had no lack of jokes about the Tennessee festival and its concertgoers. "I've been here two days and I can tell you we're losing the war on drugs," he said, bobbing his head like he was under the influence. "I took some mushrooms and hallucinated that I saw someone selling lemonade for $12." Fans lovingly renamed his beard "Beardaroo."
The set didn't deliver on buzz of special guests that have popped up at many of his shows nationwide (Jack White, who Coco performed with in Nashville just days before, was onsite with the Dead Weather and rumored to appear, but didn't).
A cast of Conan regulars did show up, though, including Andy Richter, writer-comedian Deon Cole, who tested out some XXX-rated material, and Triumph the Insult Comic Dog, who starring in a video that ended with a nasty crack about 69-ing a German Shepherd.
O'Brien also played rock star, bringing his longtime hobby to the stage. He led a seven-piece band (including three horns) through silly covers of songs like Radiohead's "Creep," singing with the accent of a chimney sweep, "like the guy from Mary Poppins."
He demonstrated his musical talent, shredding a wicked guitar solo on a cover of the White Stripes' "Seven Nation Army," which had fans hoping, for a few bars at least, that White would take the stage. And he closed out the gig with a spot-on version of the Band's "The Weight," before running around the venue, stopping for pictures, and even letting one guy give him a noogie.