25 Summer Albums That Matter Most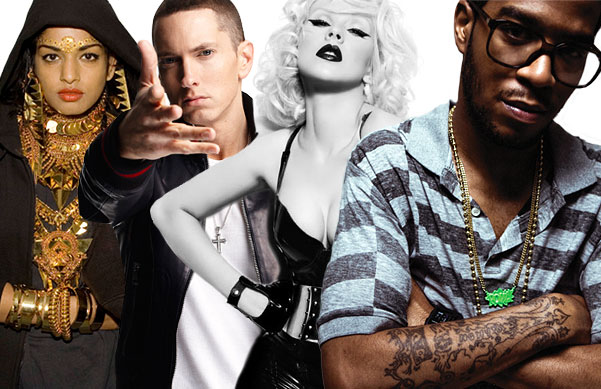 Get ready for the summer with our preview of the season's top new releases.
Find out what to expect from M.I.A., Eminem, Christina Aguilera, and Kid Cudi (left to right, above). Plus, get the scoop on 21 more artists who will keep you grooving from now until Labor Day.
Written by Andy Battaglia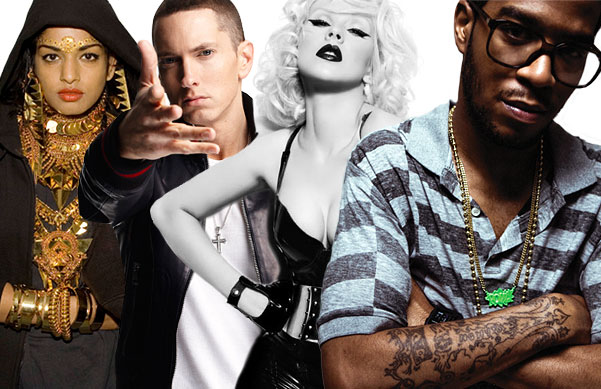 Get ready for the summer with our preview of the season's top new releases.
Find out what to expect from M.I.A., Eminem, Christina Aguilera, and Kid Cudi (left to right, above). Plus, get the scoop on 21 more artists who will keep you grooving from now until Labor Day.
Written by Andy Battaglia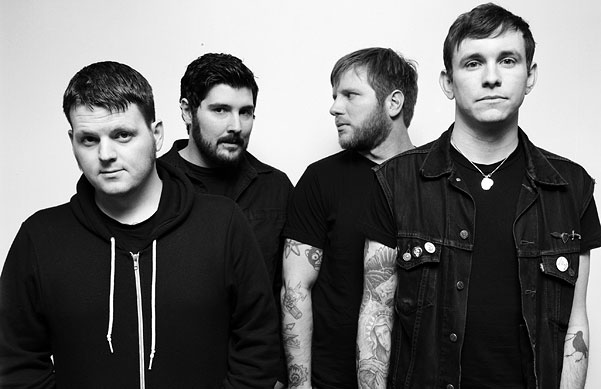 White Crosses (Sire)
Release Date: June 8
The Skinny: After the critical and commercial triumph of their major-label debut, New Wave—which Spin named 2007's Album of the Year—Against Me! went back to the well of flush alt-rock producer Butch Vig (Nirvana, Garbage, et al.) for their fifth studio album. The white crosses in the title are evidently of the religious kind, and it will be a measure of faith to see how much the fan base wants to hear Against Me! grow up and grow big while maintaining their singularity (how many other bands rightly evoke the tag "folk-punk"?) and insolent smirk (how many have an album named Reinventing Axl Rose?).
Fast Fact: White Crosses will mark the debut of new drummer George Rebelo, who joined when Warren Oakes left the band to stay at home in Florida and—among other things—focus on his Mexican restaurant, Boca Fiesta.
Against Me!, "I Was A Teenage Anarchist"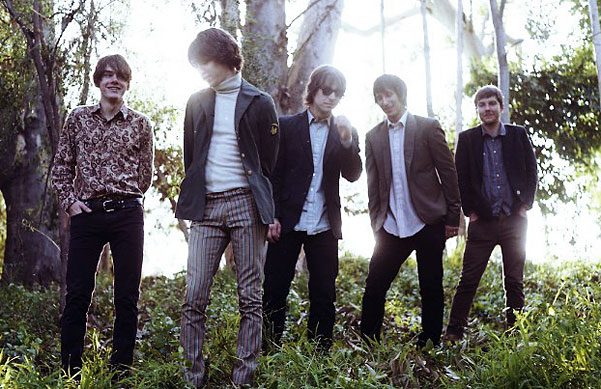 Take a Vacation! (One Haven)
Release Date: June 8
The Skinny: When they left Panic! at the Disco last summer, Ryan Ross and Jon Walker cited "musical differences," which in most break-up scenarios is akin to attributing a hole-in-one to gravity. But it also happens to be a good way to keep the focus on the music, which is where their new band, the Young Veins, comes in. The outgoing duo worked closely with Phantom Planet's sunny songsmith Alex Greenwald on Take a Vacation! (whose exclamation point can't be insignificant, can it?) The result is a debut full of shorter, punchier songs bound to make Panic! fans more than a little bit curious.
Fast Fact: Take a Vacation! was produced by Rob Mathes, who has arranged and conducted music for an insane number of acts. A short list: Lou Reed, Jay-Z, Fall Out Boy, R. Kelly, Ghostface, Sade—and Luciano Pavarotti.LISTEN: The Young Veins, "Change"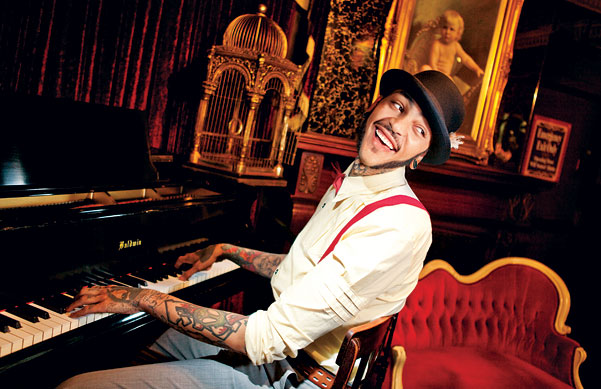 Lazarus (Decaydance/Fueled by Ramen)
Release Date: June 8
The Skinny: Travie McCoy has always been an open book in his role as frontman of the elastic kinda-sorta emo-rap group Gym Class Heroes, so there's reason to expect at least a little openness (and weirdness) from Lazarus. The rapper took a shine to singing, apparently a lot, for his first solo album, and sessions for it included the ever-promising presence of collaborators like T-Pain, Cee-Lo, and Bruno Mars, who lent his smiley voice and beach-y guitar strum to the first single, "Billionaire."
Fast Fact: Lazarus comes in the wake of Forgetting Katy Perry, a mixtape that McCoy put out after he broke up with the preening pop starlet. (Perry moved on to date Russell Brand, who starred in Forgetting Sarah Marshall, which...)WATCH: Travie McCoy and Bruno Mars at SPIN
6. CHRISTINA AGUILERA
6/27
Bionic (RCA)
Release Date: June 8
The Skinny: Christina Aguilera has flitted through a number of different personae over the years (fresh-faced teenie popper, grotty sex animal, prim soul-side anachronist), but one thing that hasn't changed since she broke out is the fact that her voice is, well, amazing. Bionic is another career swerve that is being pitched, at least in part, as a futuristic fuck-you to the comparatively demure Aguilera of Back to Basics yore. Among the eclectic cast of collaborators: M.I.A., Le Tigre, Peaches, Flo Rida, Linda Perry, Santigold, Polow da Don, Switch… The list goes on, and it stews.
Fast Fact: Not content to keep her mannered sass confined to music, Aguilera will star on the silver screen this fall in Burlesque, a movie about a strip club that pairs Christina—at long last—with Cher.LISTEN: Christina Aguilera, "Not Myself Tonight"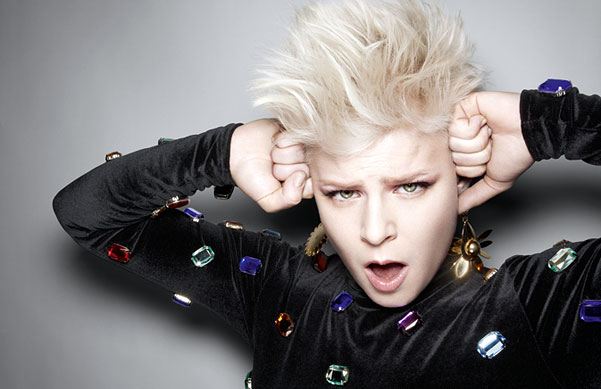 Body Talk Pt. 1 (Cherry Tree/Interscope)
Release Date: June 15
The Skinny: Swedish starlet Robyn has a tangled pop history that goes back to the '90s and includes things like partially forgotten chart singles and an aborted tour opening for Backstreet Boys. But her story for our purposes begins in earnest a few years ago. That's when she roared back (or hissed, really) with a self-titled, self-released 2005 album full of sassy, snappy electro-pop songs like "Konichiwa Bitches." Flash forward to Body Talk Pt. 1, for which Robyn worked with some choice electronic producers (Royksopp, Diplo) and wrote a series of songs concerned, in part, with growing old and wise on the dance floor.
Fast Fact: It's difficult to imagine an opening-track title that will ever top Body Talk's: "Don't Fucking Tell Me What to Do."LISTEN: Robyn, "Dancing On My Own"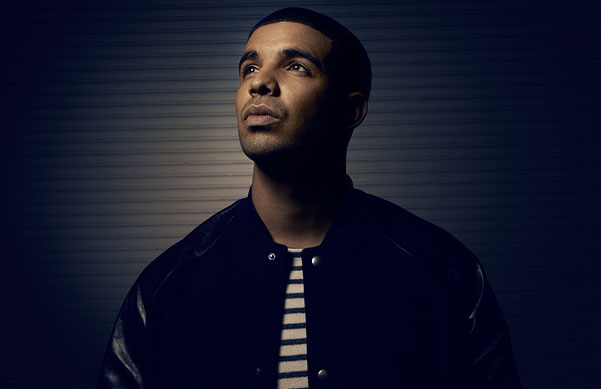 Thank Me Later (Aspire/Cash Money/Young Money)
Release Date: June 15
The Skinny: For a rapper on the rise, there are worse things to be called than a worthy protégé of Lil' Wayne. So how will Drake comport himself now that everybody knows? After last year's So Far Gone mixtape and subsequent EP established him as a major presence, the agile rapper from Toronto teamed with a high-stakes lot—Jay-Z, Kanye West, Alicia Keyes, The-Dream, and Timbaland, among others—for a full-length debut as eagerly awaited as any album in this year's hip-hop crop.
Fast Fact: The video for recent single "Find Your Love," which finds Drake in a rough spot in Kingston, elicited a response from none other than Jamaica's official Minister of Tourism: "Gun culture, while not unique to Jamaica, is not enhancing [the island's image]," he said.LISTEN: Drake, "Over"
9. THE GASLIGHT ANTHEM
9/27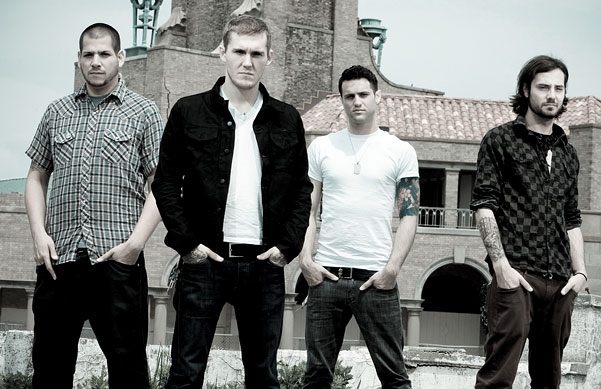 American Slang (SideOneDummy)
Release Date: June 15
The Skinny: Fans of history-licked punk with a big side order of soul pretty much unanimously freaked out over The '59 Sound, a 2008 album that seethed with earthy passion and earned the Gaslight Anthem countless comparisons to a certain fellow New Jerseyite (yes, that one). The shadow of the Boss looms so large, in fact, that it's natural to wonder how much the follow-up, American Slang, will diverge, if at all. The group hooked up again with tried/true producer Ted Hutt, and there's a similar sense of surge in the title-track single. Not that anyone should have a problem with that...
Fast Fact: The guys in the Gaslight Anthem don't withhold. Exhibit A: a seven-part video documentary series called "The Making of American Slang" currently in play on their website.LISTEN: The Gaslight Anthem, "American Slang"
How I Got Over (Def Jam)
Release Date: June 22
The Skinny: That they're releasing their ninth album and that it actually matters (as more than just a morbid curiosity involving a cautionary tale about age and obsolescence) places the Roots in rarefied company in the realm of hip-hop. In any realm, really, but especially in a rap scene grown so fractious and novelty-stoked. Perhaps emboldened by their cool nightly gig as Jimmy Fallon's TV house band, the Roots cast their stylistic net wide for How I Got Over, with appearances by indie-rock royalty Joanna Newsom, Conor Oberst, and Jim James from My Morning Jacket, as well as a couple from friend John Legend.
Fast Fact: On Late Night With Jimmy Fallon last summer, Roots mastermind Questlove broke the world record for most afro picks in an afro: 101.LISTEN: The Roots, "How I Got Over"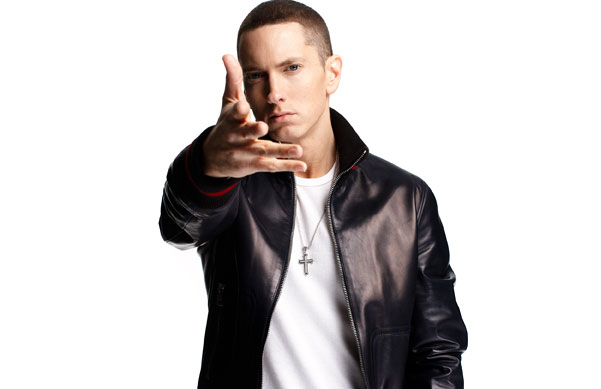 Recovery (Aftermath/Interscope)
Release Date: June 22
The Skinny: Recovery spent part of its embryonic stage going by the name of Relapse 2, but Eminem said he veered away and wanted to separate it from his much ballyhooed (and not particularly well-received) comeback from last year. Eminem has called this one more "emotional" than the last, and in other big news: it won't have any skits. Beat-wise, Eminem worked with longtime chum Dr. Dre and others, including Havoc from Mobb Deep, Jim Jonsin, and Boi-1da, who produced the martial (and yes, Marshall) first single, "Not Afraid."
Fast Fact: Eminem is a wordy dude—except when he's in a sportscasters' booth doing an excruciatingly awkward interview with guys who obviously don't know thing one about hip-hop.LISTEN: Eminem, "Not Afraid"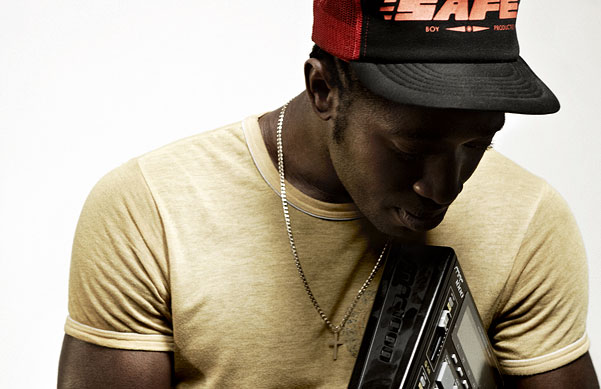 The Boxer (Glassnote)
Release Date: June 22
The Skinny: After three albums at the front of British post-punk band Bloc Party, Kele Okereke stepped to the side and teamed with a pair of intriguing producers for a solo album that should sound much different. One of those producers is XXXchange, the spacey ace behind arty hip-hop group Spank Rock; the other is Hudson Mohawke, a boundlessly weird wonky artist from Scotland ("wonky" being a mix of blunted hip-hop and blunted dance music). Kele himself has called The Boxer clubbier than regular Bloc Party fare and described his aim to go "as harsh and as physical as I could make it."
Fast Fact: [o KARE' ah kay, KEH' lee] Also, full first name: Kelechukwu!LISTEN: Kele, "Tenderoni"
13. HOW TO DESTROY ANGELS
13/27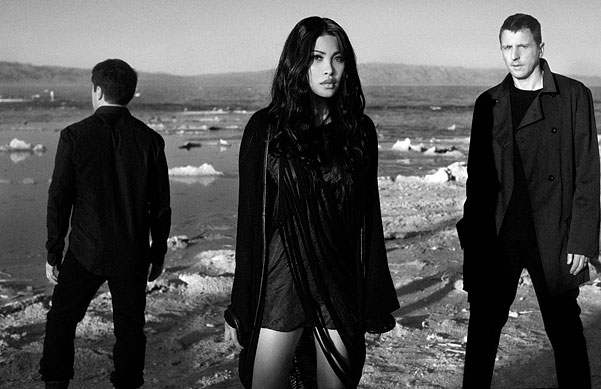 How to Destroy Angels
Release Date: Summer TBD
The Skinny: How to Destroy Angels is a riddle wrapped in a mystery inside an enigma, which is probably how it should be for a new project involving Trent Reznor. The Nine Inch Nails journeyman, so well acquainted with the tools and temptations of good self-mythology, started this new band with his wife, former West Indian Girl singer Mariqueen Maandig. And the first utterance is "A Drowning," a slow, ominous new seven-minute single with some flecks of piano arranged amid a steady roll of electronic-sequencer sighs and Maandig's clear, uncloying voice. (There's also a brief burst of parade-band delirium, like something of an avant-garde tape-music piece from the 1950s, and some nice grated electric guitar near the end.) It's a promising teaser, to be sure, for a six-song self-titled EP likely to be slinky and lascivious.
Fast Fact: How to Destroy Angels is the name of the 1984 debut single from seminal industrial band Coil.LISTEN: How to Destroy Angels, "The Space in Between"
14. SCISSOR SISTERS
14/27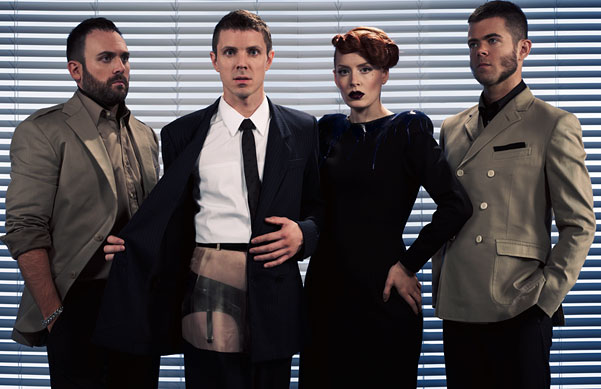 Night Work (Polydor)
Release Date: June 29
The Skinny: Scissor Sisters made a name for themselves with a spangly, flamboyant electro-pop sound that does justice to the idea of disco and makes Elton John (a professed fan) seem positively understated by comparison. For their third album, the group teamed with producer Stuart Price (a.k.a Jacques LuCont), a storied UK dance-music artist who has worked with the Killers and remixed the likes of New Order and Kylie Minogue. And the cover art is of a butt, as photographed in totally '80s warm-up pants by the late artist/icon Robert Mapplethorpe.
Fast Fact: A spoken-word monologue in the middle of the new single "Invisible Light" comes by way of actor Sir Ian McKellen, who recorded it in his dressing room during a recent London run of Samuel Beckett's Waiting for Godot.LISTEN: Scissor Sisters, "Invisible Light"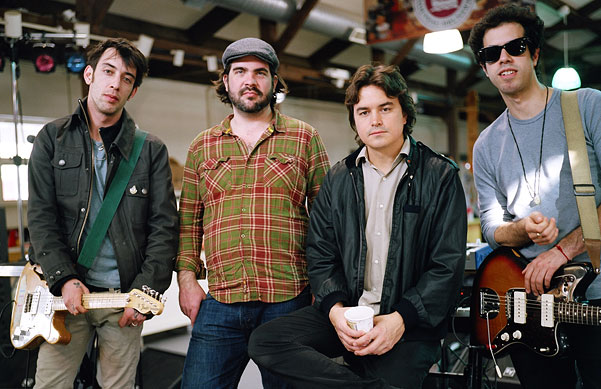 EXPO 86 (Sub Pop)
Release Date: June 29
The Skinny: Over the past few years, Wolf Parade has grown into something like an indie-rock mothership, with a pair of elaborate, labyrinthine albums and a fleet of increasingly accomplished side-project outgrowths (see: Sunset Rubdown, Handsome Furs, Frog Eyes, Swan Lake, and more). So any new transmission from the main signal counts as significant, especially when it features new songs from one of the best yin-yang songwriting duos at work these days, Spencer Krug and Dan Boeckner. For Expo 86, Wolf Parade went to Montreal to record with Howard Bilerman, who used to play drums in Arcade Fire. And they described their goal thusly: to "LITERALLY just PUKE THE SONGS RIGHT OUT OF OUR HEADS, RIGHT ONTO OUR INSTRUMENTS!"
Fast Fact: Expo 86 was named for the 1986 Vancouver World's Fair, whose official mascot was a cool-looking robot named Expo Ernie.LISTEN: Wolf Parade, "What Did My Lover Say? (It Always Had to Go This Way)"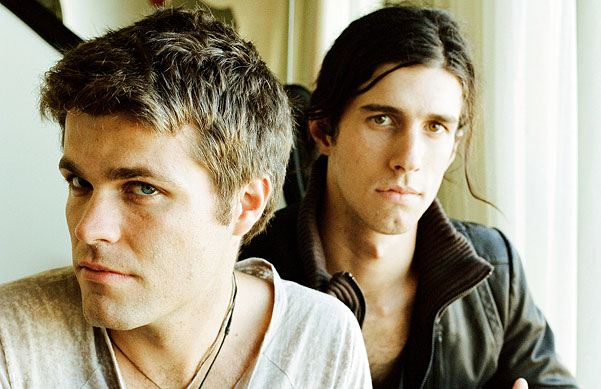 Streets of Gold (Photo Finish/Atlantic)
Release Date: June 29
The Skinny: Jokey electro-rap duo 3OH!3 (named for their Colorado area code) broke big behind "Don't Trust Me," a song that professes its own tongue-in-cheek-ness at the start and then goes on to bemoan 'hos and invite the ladies to "do the Helen Keller and dance with your hips." It's a lot to follow up, but the boys reportedly retreated to the Rocky Mountains and enlisted help from kindred spirits Andrew W.K. (for a remix) and Ke$sha (to repay the favor they paid her in her song "Blah Blah Blah").
Fast Fact: 3OH!3 members Sean Foreman and Nathaniel Motte met in a college physics class, which does much to explain the inspiration behind an early song called "Dragon Backpack."LISTEN: 3OH!3, "House Party"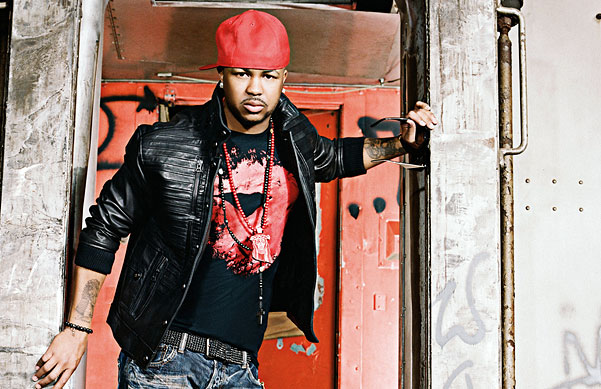 Love King (Radio Killa/Def Jam)
Release Date: June 29
The Skinny: R&B uber-pro The-Dream has done more behind the scenes (writing, producing, etc.) than in front, but his solo career has tipped big just in time for him to… hang it up? Love King is rumored to be The-Dream's final solo album (mostly by The-Dream himself), but that seems less than entirely dependable, to say the least. What is definitely true is its status as the third part of a "Love" trilogy, after the strikingly assured and sustained creep of 2007's Love/Hate and last year's Love vs. Money. The new one is reportedly Dream-style stately and ornate, with song cycles and fugues and involved segues, and a couple of tracks (including the single "Make Up Bag") featuring guest turns by T.I.
Fast Fact: Apparently he's managed to convince people to use the name at home. His wife, Christina Milian, on giving birth to their daughter in February: "As long as Dream is right next to me, I'll be fine!"WATCH: The-Dream, "Love King"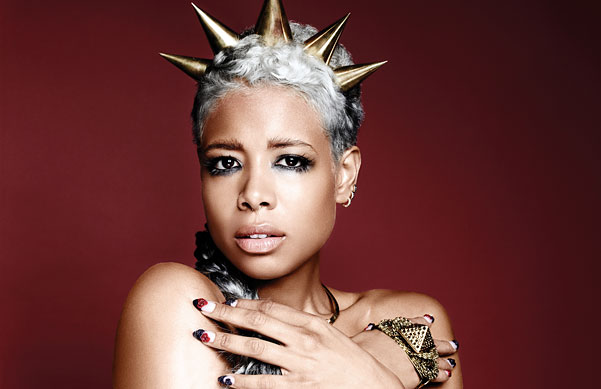 Flesh Tone (will.i.am Music Group/Interscope)
Release Date: July 6
The Skinny: Kelis is every bit the dance diva—robot physique, hints of ancient adornment, timeless Grace Jones mien—on the cover of Flesh Tone, an album made with a stated devotion to "futuristic disco" more than earthy R&B. After ending a tumultuous marriage to Nas, Kelis teamed with will.i.am (read: not the Neptunes, who had produced her formative hits "Caught Out There" and "Milkshake") and set out to up the punch and pace. French DJ David Guetta produced the first single, "Acapella," which whooshes like a progressive-house track fit for a big club with lots of blinking lights.
Fast Fact: Way back in 1999, Kelis sang the hook on "Got Your Money," a track by inimitable pop paragon Ol' Dirty Bastard.LISTEN: Kelis, "Song for the Baby"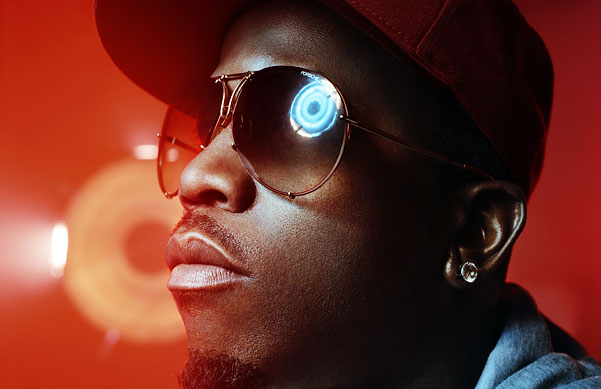 Sir Lucious Left Foot: Son of Chico Dusty (Def Jam)
Release Date: July 6
The Skinny: Quick, name a better album title, ever. [Note: none exists.] Or for the same effect, name another MC whose long-awaited next album could spin off in so many different directions and still make a strange kind of sense. Sir Lucious Left Foot has been in the works since 2007, so some of the material is as much as three years old. But Big Boi has continued working on it all the while, so some of the tracks will be freshly minted from Stankonia Studios down in Atlanta. (He's only just now finishing it up.) At least one of those songs will feature Big Boi's outré Outkast colleage, André 3000; others will make room for the likes of Jamie Foxx and T.I. And as for the title, Sir Lucious Left Foot is one of Big Boi's aliases, and Chico Dusty is an homage to his dad, who passed away during the making of the record.
Fast Fact: Big Boi has a son named Bamboo.LISTEN: Big Boi, "Shine Blockas ft. Gucci Mane"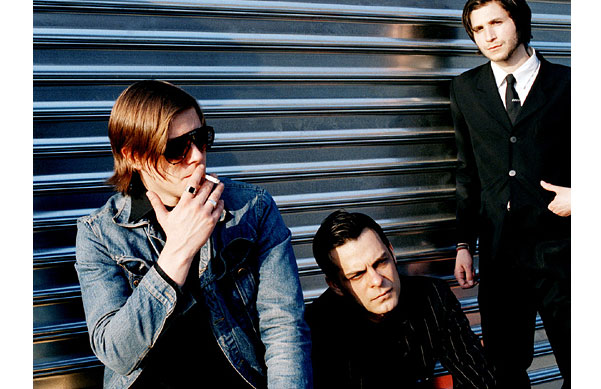 Title TBD (Label TBD)
Release Date: TBD
The Skinny: Interpol repped the brooding, sulking backside of the New York rock renaissance that brewed up around bands like the Strokes and Yeah Yeah Yeahs, and they've played the part well ever since. And part of that part, of course, calls for a little bit of mystery. The big news announced of late is that, after finishing the new as-yet-untitled album in the studio, bassist Carlos D has left the band. He remains the most famously fashionable face of Interpol, though frontman Paul Banks gives him a run—especially in his side-project guise as Julian Plenti. To tease the new album, Interpol recently released "Lights," a big new single that keeps building and building... in a way that should benefit them when opening for U2 on tour this summer.
Fast Fact: Interpol's rise was not without its detractors—see this notorious 2004 article from the late web music-magazine Stylus on the "Top Ten Worst Lines on Interpol's First Album."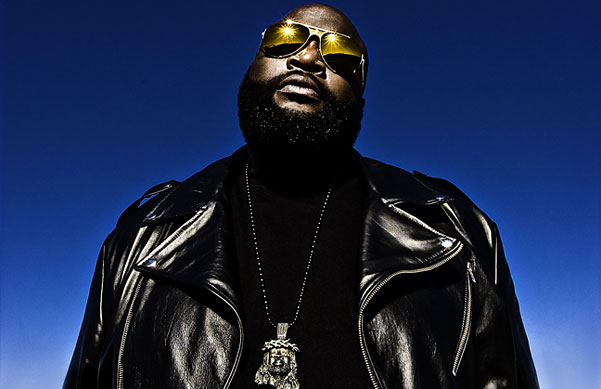 Teflon Don (Maybach/Def Jam)
Release Date: July 6
The Skinny: Teflon is a substance whose molecular makeup has a low susceptibility to the Van der Waals force, a phenomenon named for its discovery by a 19th-century Dutch chemist. It's also a thing that aspiring bad-asses talk about when they want to come off as all stoic and cool. Rick Ross is a little of both, as he made clear on last year's unflinching Deeper Than Rap and 2006's Port of Miami. For Teflon Don, Ross assembled some outside helpers (among them Jay-Z, Kanye West, Drake, T.I. Raphael Saadiq, and Ne-Yo, who is featured in the single "Super High") for an album reportedly full of tales about internal tension and inside jobs.
Fast Fact: Ross just put out a mixtape called Albert Anastasia, whose namesake was an old Gambino family Mafia boss who boasted a pretty good nickname for himself: Lord High Executioner.LISTEN: Rick Ross, "Mafia Music"
///Y/ (XL/Interscope)
Release Date: July 13
The Skinny: M.I.A. managed to make pretty much everyone have an opinion on ///Y/ thanks to an incendiary video for "Born Free," which featured a little kid's blown-out brains and some severed limbs floating slowly across the frame (among other things). So how will all that transfer to an album that promises to be significant, in one way or another, for an artist at a musical crossroads? There's a lot riding on album No. 3 for M.I.A., who has evolved greatly in terms of style and scale since breaking out in 2004. And there are precious few pop stars with such a strong claim to utter unpredictability. Her companions on the new release include original cohort Diplo, as well as Switch, Blaqstarr, Rusko, and the dude from Sleigh Bells. And the sound, as teased by advance singles like "Born Free" and "XXXO," leaves room for thrashing punk and concussive club stuff.
Fast Fact: One year ago this June, M.I.A. was the subject of a Seattle Weekly article by Nirvana's Krist Novoselic that managed to cinch Sri Lanka and Yugoslavia together in totally surprising ways.WATCH: M.I.A., "Born Free"
M.I.A, Born Free from ROMAIN-GAVRAS on Vimeo.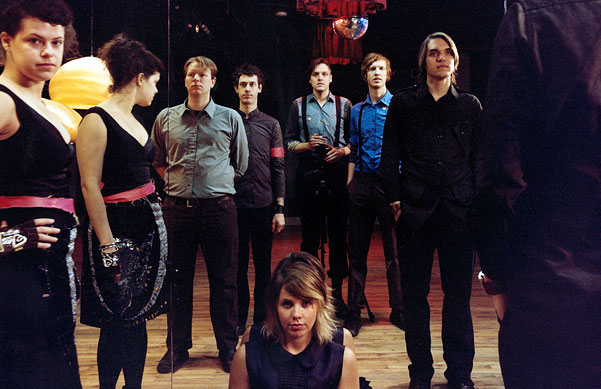 The Suburbs (Merge)
Release Date: August 3
The Skinny: It's been a long time since Arcade Fire's last album, Neon Bible. Or at least the sense of portent and expectancy that's come to greet the rambling band from Montreal makes three years seem like an awfully long time. The ensemble has been communicating via some cryptic postcards on its website (addressed to "The Internet") and the last one was coupled with some short sound samples of a 12-inch single to feature two new songs: "Suburbs" (seemingly a sunny, strummy piano and acoustic-guitar tune) and "Month of May" (way harder and faster, and more electrified than anything in Arcade Fire's past). What the two songs say, if anything, about the new album remains to be seen—Arcade Fire are famously tight-lipped about such things, to their credit—but it's safe to bet the drama will be high.
Fast Fact: Though Arcade Fire are so inextricably linked to their hometown of Montreal, mastermind Win Butler grew up in Woodlands, Texas, a town near Houston with seven golf courses and a science museum inside a mall.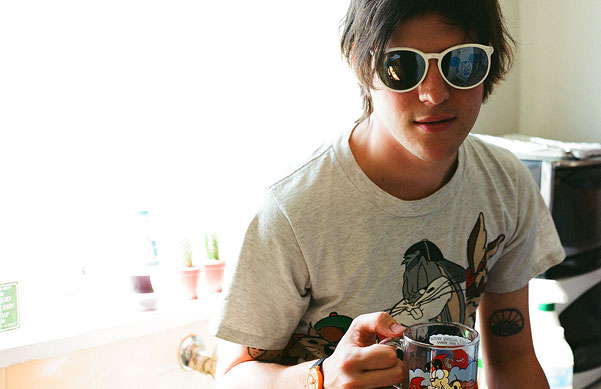 King of the Beach (Fat Possum)
Release Date: August 3
The Skinny: Moody, broody lo-fi skate-punk pop from California—what's not to like? Or at least be intrigued by, as many were when Wavves broke out behind a significant indie ripple last year. The months that followed were problematic for main man Nathan Williams—including a storied onstage breakdown in Spain and a bar fight with a guy from the Black Lips—but he decamped to Oxford, Mississippi, to make an album that's reportedly cleaner, clearer, and more cohesive than anything he's done before. The rest of Willams' cohort for King of the Beach included a rhythm section that used to play with Jay Reatard and a producer, Dennis Herring, who has helped make records with Modest Mouse.
Fast Fact: Wavves worked on the new album at Sweat Tea Studios, where fellow indie godheads Animal Collective cleaned up (comparatively speaking) for Merriweather Post Pavilion.LISTEN: Wavves, "No Hope Kids"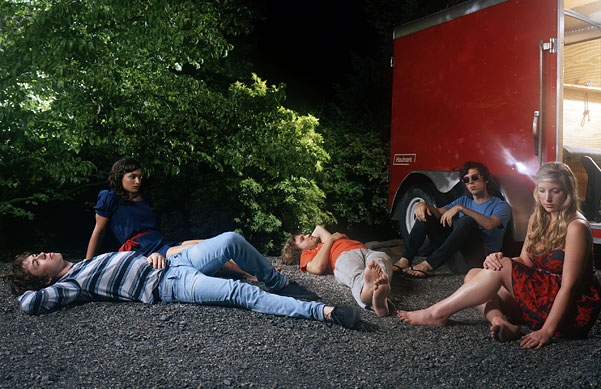 The Orchard (Barsuk)
Release Date: August 24
The Skinny: Spirited indie-rock band Ra Ra Riot wrote their new album on a peach farm in upstate New York, which would seem to be a delicious way to work. So how will the process, um, bear fruit in the end? It should be interesting, as Ra Ra Riot had to reconfigure themselves significantly after the death of drummer John Pike in 2007. Plus, frontman Wes Miles took some time for himself to make a surprisingly strong synth-pop/R&B album with his side project Discovery (in collaboration with Vampire Weekend's Rostam Batmanglij). Death Cab for Cutie's Chris Walla mixed the new record, which stands to give it at least a tinge of an increasingly familiar Barsuk Records sound.
Fast Fact: A raw peach is said to have 66 calories, with four calories from fat.LISTEN: Ra Ra Riot, "Can You Tell"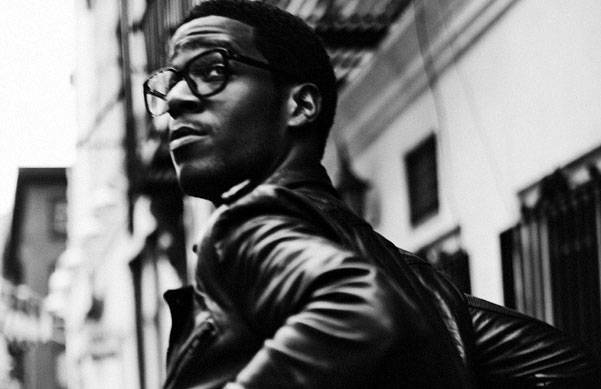 Man on the Moon II: The Legend of Mr. Rager (G.O.O.D./Universal Motown)
Release Date: September 14
The Skinny: Kid Cudi flipped a considerable number of lids with his 2009 album, Man on the Moon: The End of the Day, which SPIN called "the weirdest (and most frustrating) hip-hop debut in years." So what's in store for the ostensibly "legend"-ary sequel? A lot of that remains to be heard, as Cudi is still working on it, but the list of conspirators slated to be on album No. 2 (of a rumored trilogy) includes Kanye West, Jim Jonsin, Ratatat, and, um, beatific folk band Band of Horses.
Fast Fact: Typical missive from Cudi's website: "Actors and musicians are considered weird types of people. Since I am both, does that mean I've graduated to 'strange'? Sounds exciting."LISTEN: Kid Cudi, "Pursuit of Happiness (Megaforce Version)"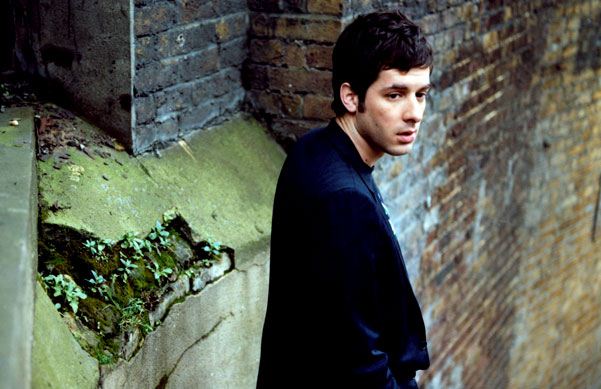 Record Collection (Allido/Sony)
Release Date: September
The Skinny: Mark Ronson likes old, whether it be old soul (of the kind he paid tribute on his 2007 covers album Version) or, evidently, old video games. The latter figure into the video for new single "Circuit Breaker," which matches a DJ-pastiche breaks-track to a Legend of Zelda-like story that includes a cool animated 8-bit DJ battle. For the rest of Record Collection, Ronson decided to forego old classics and focus instead on new material, with guests reportedly including Santigold, Scissor Sisters, Boy George, and Ronson himself (he's said to sing this time, a new thing for the storied DJ/producer).
Fast Fact: No stranger to high style, Ronson recently designed a special limited-edition sneaker for Gucci.LISTEN: Mark Ronson, "Just ft. Phantom Planet"