The streets of downtown Detroit are quiet on a Thursday night in late March. I'm walking even though I've been told not to; the hotel wanted to drive me to the venue just a half-mile away.
In front of a shuttered office building, a man in a hooded sweatshirt yells at his girlfriend. Or maybe she isn't his girlfriend. He's young but carries a cane, which he wields like a club. Otherwise, there's no one around, until I turn the corner toward the Fillmore Detroit.
Suddenly: life. The bars near the theater are packed. A line of people curves around the building. The street is barricaded and filled with tour buses and black-clad roadies carrying walkie-talkies. Stone Temple Pilots, the headliners tonight, are a little bit like this city: After years of neglect and disrepair, there's hope that, with a little luck and a lot of work, a comeback is imminent.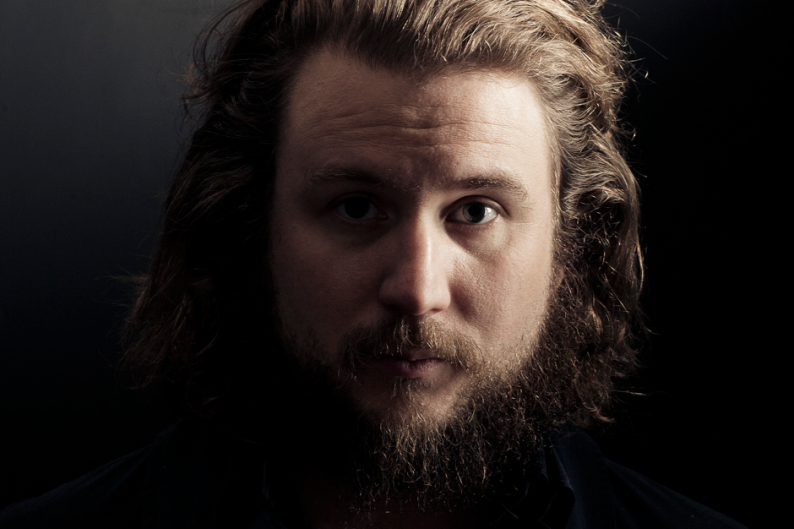 Inside, the sold-out crowd of 2,800 skews young: mostly guys in their early 20s, holding beer and pizza slices. They're largely white, which means they don't live anywhere nearby; they came across the bridge from Oakland County or, further down the interstate, Ypsilanti and Ann Arbor. There are frat boys with neat haircuts standing next to old rockers in trench coats standing next to long-haired heshers in flannels standing next to punk kids.
I work my way through the crowd to the dressing rooms backstage, where guitarist Dean DeLeo, 48, bassist Robert DeLeo, 44, and drummer Eric Kretz, 44, relax before the show. They seem loose, happy, healthy.
Conspicuously absent: lead singer Scott Weiland. "He usually comes in just before they go on," their tour manager, Steve Drymalski, says with a shrug.
An hour later, I'm at the side of the stage when I hear somebody muttering something into the microphone, followed by loud cheers. There he is, smoking a cigarette, wearing sunglasses and a black jacket. A buzzing starts to rise from Dean's guitar like a nest of hornets. Kretz joins in with a soft snare, and Robert fills in with the bass line.
The beats twine together, working toward a guitar lick like a plane taking off, as the band launch into "Vasoline," from their second album, 1994's Purple. Weiland, 42, points his megaphone to the audience, they holler back the lyrics. "Between the Lines," the sneering new single — their first in a decade — with its lightning-rod refrain, "Even when we used to take drugs," fits in well alongside Alternative Nation classics. Weiland is magnetic, moving across the stage with these strange steps like a snake, like he's possessed, as unselfconscious a performer as I've ever seen. He's not a great dancer, but he is in total control.
I had been prepared for something else. A couple of days ago I read that Weiland was out of it in Milwaukee, forgetting lyrics and looking confused, and that his bandmates had walked off in disgust. Before that, in Sioux City, Weiland fell off the stage.
But that's not what I see.
Afterward, I wait in the alley behind the theater. Weiland is led from the back of the building, head bowed and covered in towels. Something about the towels swaying over his head, the dark night punctured by the bus' headlights, reminds me of Edvard Munch's The Scream. Quickly, young men surround him, asking for autographs. He signs a few without saying much. Then, still bowed, body curved like a question mark, he tilts his head up and says quietly, "I'm sorry. I just have to go in now. It's cold."
I make my way through the bus, the singer's own, past the long, tan leather seats, to Weiland's room in the back. He's stretched out on his bed, lighting a cigarette. I mention that a line in the new song "Hickory Dichotomy" ("Is it a hickory hypothesis / Or one-man show?") seems to acknowledge his functional detente with the band.
"I need my bus with my assistant so I can work on other business," he says. "Besides, I don't like to sleep in a submarine anymore. We leave at different times. They like that vibe of having the elaborate dressing rooms, and I could give a shit. I wanna do the show and go to the next place."
So how did it happen that, after falling out with two high-profile bands and one wife in lurid fashion, the ever-troubled Scott Weiland found himself back with STP, making their first album together in a decade? Simple.
"Dean called me in 2008 and asked, 'How'd you like to make a million bucks?' "
A week later, I visit Weiland's home, a modest ranch house in the San Fernando Valley. There's a small lawn out front and heavy curtains drawn across the windows. Across the way, a young boy throws a basketball at a hoop above a garage. The houses are built right against one another, and I can't help but wonder what the neighbors think about having one of the world's most notorious rock stars on their block. Or if they even know.
"Hey man, c'mon in," Weiland says. "Give me a minute. I'm changing the sheets." He disappears into the bedroom, and I take a seat on the silver snakeskin-patterned couch. The wallpaper is red velvet — it almost looks rock'n'roll, but not quite. The place is too tidy, and there's not enough stuff — two bronze-colored chairs with a W on the back of each, a Rolling Stones photo book on the coffee table.
Ten minutes later, Weiland putters through the living room with an armload of bedding. He throws it in the washing machine and I follow him into the kitchen, where he offers me a drink. I have an Orangina and he pours himself a Scotch and Coke, heavy on the Scotch. An electric toy car set sits on the floor, the only evidence of his two children except for a photo on the end table near the front door. There's a large flat-screen attached to the kitchen wall.
Glass doors probably lead to a backyard, but all of the curtains are closed here, too. The kitchen is clean and looks like it's never been used for anything other than fixing drinks.
"How long have you lived here?" I ask.
"Two years."
Weiland separated from his wife, Mary Forsberg, three years ago. His anguished 2008 solo album, "Happy" in Galoshes, was primarily about that relationship. On Howard Stern, Weiland accused her of leaving him for another man. In her recent memoir, Fall to Pieces, she blames the separation, at least in part, on his relapsing with cocaine.
Given the seemingly endless turmoil that surrounds Weiland, it is slightly shocking that the new self-titled, self-produced STP album isn't just good, but that it exists at all. The same heavy guitar and melodic hooks the band is known for, a little Aerosmith here, some Bowie there. But the question hovering over everything is, as always: Will Scott Weiland stay out of his own way long enough to return the band to their former glory? Or, better, help grant STP the respect they never quite attained during said glory. His well-chronicled drug problems led to the dissolution of the band in 2003, after he nearly came to blows with Dean DeLeo, who had addiction issues of his own.
"I always knew we'd get back together," says Weiland. He's still skinny, not as distressingly gaunt as he has been at times, wearing a black striped shirt and tight jeans, though he insists he needs to lose 15 pounds. "I felt like we were on leave. But we put everything behind us — Dean went and got clean and made amends to me for always making me a scapegoat."
Read the entire Stone Temple Pilots cover story in the June 2010 issue of SPIN, on newsstands now.