New Orleans-based quartet MUTEMATH may be in for some fun in the sun at this weekend's Coachella festival, but the guys recently got serious for a Haiti benefit concert they held in their hometown last month. They even played a brand new song — watch video of "The Fight" below.
Though "The Fight" was originally penned about the devastation in New Orleans following Hurricane Katrina, its message also applies to Haiti, a nation attempting to pick up the pieces in the wake of January's 7.0 magnitude earthquake.
And it's very moving, with a somber first verse. "The years have stolen my innocence / It's hard to pay the price for this," Paul Meany sings, with quiet accompaniment to his vocals and piano. But as "The Fight" continues, it surges into a desperate and emotional plea for help: "Just see me through the night / Just see me through the fight / Somehow."Meany says the song's been in the band's repertoire for years, but is only now seeing the light of day. "This is our oldest and newest song," he tells SPIN.com. "We started writing it on our first tour and then shelved it. It took us five years to finish and is still probably the most simple song we've ever written. I guess those can tend to be the difficult ones sometimes."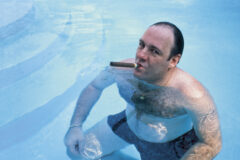 The gig, which was held in support of the relief efforts of the American Red Cross and Hope for Haiti Now, was filmed for a DVD that will be released later this year.
Until then, watch the clip below and let us know what you think about MUTEMATH's latest.