MARK BAUTZ — EDITOR, SPIN.COM
Best Sets: The xx at Central Presbyterian Church and Estelle at Latitude 30. The contrast between the Brit trio's austere existential musings in a darkened cathedral and the London MC's foul-mouthed booty-shaking in a lit-up tropical sweatbox was pleasantly extreme.
Best Discovery: Kitten, a darkly-inflected pop band from Los Angeles fronted by 15-year-old Chloe Chaidez. I hit the 8 P.M. gig expecting a Hollywood novelty act and left rooting for the mesmerizing teen and her gang of four. Watch for their upcoming EP.
Biggest Disappointment: Maybe it's just me, but the mediocrity of the fest's band pool. The formula seemed to go something like this: Not Great + Not Awful x Just Fine / Kinda Yes + Kinda No (squared) = ZZZZ. When did musical ambition go out of style?
Bummed I Didn't Catch: SXSW's best R&B revue, starring Black Joe Lewis & the Honeybears, Raphael Saadiq, Sharon Jones and the Dap Kings, and Smokey Robinson in back-to-back sets at Austin Music Hall. Ooo baby baby.
People Were Really Talking About: President Obama's health care bill. Just kidding.
PETER GASTON — INTERACTIVE DIRECTOR, SPIN.COM
Best Set: Japandroids at Galaxy, Saturday night. The Canadian fuzz rock duo said they were spent after eight shows, including three in one day, but they were no less electric, and allowed me to morph into a sing-shouting, fist-pumping fan for my final 40 minutes of live SXSW music. Also, Metric, who captivated the SPIN/MySpace Music Loft with an intimate, personal acoustic performance.
Best Discovery: Dylan LeBlanc, a 19-year-old lad from Louisiana who headed to SXSW with the ink on his Rough Trade record deal barely dry. His heartfelt Americana, which owes much to Neil Young and Jim James, is blissfully pure.
Biggest Disappointment: The solo debut of Patrick Stump, Fall Out Boy's frontman. I have faith that Stump's album, whenever it gets recorded and released, will be heaps of fun — the funky foundations of an inventive pop album appear to be there. I just don't understand why he chose to perform a too-short set at SXSW of new material that's so clearly in the developmental stages.
Bummed I Didn't Catch: Rival Schools. Their 2001 album United By Fate is one of my all-time faves, and I'm jonesing big time for their forthcoming second record. But, opting to watch Circa Survive pop off a mind-melting Nirvana cover at Stubb's while Rival Schools played across town was a fair tradeoff, for now.
People Were Really Talking About: Twitter fake-outs. I nearly stopped reading SXSW-related tweets while a billion unsubstantiated rumors circulated about secret performances by top-tier talent, from Lady Gaga to Jay-Z to Phoenix, that never panned out. And, hey, isn't this a festival about new bands, anyway?
WILLIAM GOODMAN — ASSOCIATE EDITOR, SPIN.COM
Best Set: Stone Temple Pilots at Austin Music Hall. It's a small miracle STP have survived 20 years of addiction and in-fighting, but rather than phone it in, the L.A. alt-rockers kicked off a U.S. tour with raucous vigor, debuting tracks off their May reunion release and inviting the Doors' Robbie Krieger onstage to cover "Roadhouse Blues." Austin's own Strange Boys come in a close second.
Best Discovery: Sleigh Bells. The Brooklyn duo wowed with an in-your-face mix of nu-metal guitars, electro-pop beats, and siren Alexis Krauss, a hybrid of the Dead Weather's Alison Mosshart, CSS singer Lovefoxxx, and Crystal Castles badass Alice Glass.
Biggest Disappointment: Memory Tapes. New Jersey native Dayve Hawk's glow-fi or chill-wave (or whatever you call it) project is a sonic dream-sequence on album, but live, its smooth flow turns clunky and brash. Also, Foo Fighters' Chris Shiflett, who reminded us that most lead guitarists make horrible frontmen.
Bummed I Didn't Catch: Chatmonchy. The all-girl Japanese power-pop trio rocked like "Weezer rendered in anime," wrote SPIN's David Marchese.
People Were Really Talking About: Courtney Love. From Hole's first U.S. set at SPIN's Stubb's party to Crush Management's showcase and Perez Hilton's late-night fiesta, alt-rock's queen bitch is back, mouthy as ever — and sounding great.
DAVID MARCHESE — ASSOCIATE EDITOR, SPIN
Best Set: Surfer Blood. I love their debut, Astro Coast, but the one time I'd seen these guys live was a big disappointment. That was six months ago. At SXSW, I was wonderfully surprised to see that the Floridian indie-rockers were now playing with the muscle and presence that they displayed on record.
Best Discovery: Chatmonchy. An all girl Japanese trio who played super-catchy, swooning pop-rock with life-affirming brio and fuzzed out power.
Biggest Disappointment: Chalk it up to good luck, but I have something positive to say about every band I saw at SXSW — no clunkers. So my biggest beef was the relative lack of star-powered secret shows. None of the rumored performers — Justin Timberlake, M.I.A., Jay-Z — showed up. An act on the level of Kanye West or Metallica, both of whom played last year, would've provided a nice buzz boost.
Bummed I Didn't Catch: Jeff the Brotherhood; JJ.
People Were Really Talking About: Bill Murray," who seemed to be everywhere — tending bar as a goof and seeing shows all around town.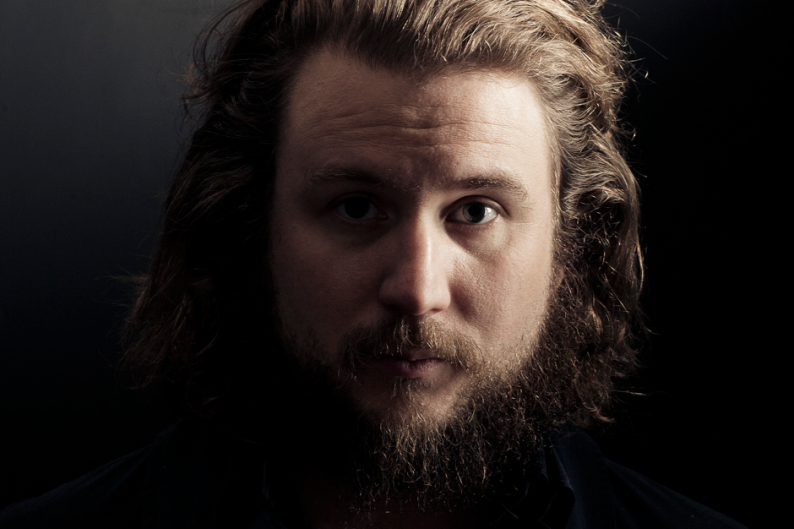 JENN PELLY — CONTRIBUTING WRITER
Best Set: Twin Sister at Club de Ville. The New York five-piece's spot-on set of infectious, experimental dream-pop was a surreal send-off to the setting sun.
Best Discovery: Best Coast. Bethany Consentino's talent has grown since her first surf-pop tracks began circulating the blogosphere a year ago. She's an admitted Miley Cyrus fan, a fact apparent in her catchy new tracks.
Bummed I Didn't Catch: Ben Gibbard at the Parish. His solo acoustic set included a cover of the Magnetic Fields' classic "I Don't Want to Get Over You" and the Postal Service's "Recycled Air." When my iPhone battery died, it took with it a Twitter stream flooded with praise for Gibbard's set.
People Were Really Talking About: MtyMx, the counter-SXSW festival organized by NYC indie promoter Todd P with Andrew WK, Dan Deacon, Neon Indian, the Oh Sees and 74 more bands from around the world. The fest went down Saturday to Monday on the side of a picturesque mountain in Monterrey, Mexico.
MATT KISER ­- ONLINE PRODUCER
Best Set: Broken Social Scene at Stubb's. The Canadian collective hammered out songs from their upcoming Forgiveness Rock Record (May 4), including one beefed up jam with a four-piece horn section. Metric's Emily Haines and Jimmy Shaw guested on an inspiring rendition of "Anthems For a Seventeen Year Old Girl."
Best Discovery: Tropical electro dance band Bomba Estério from Bogotá, Colombia. Singing the entire set in Spanish, frontwoman Liliana Saumet turned a dry and dusty afternoon at the Levi's/Fader Fort into a steamy, drrrty dance party with her writhing XXX stage presence. The one line she spoke in English: "You make me feel so hottttttt!"
Biggest Disappointment: Finding out later that Saumet's sexually-seeming lyrics actually translated as mild-mannered Colombian folk tales.
Bummed I Didn't Catch: The Jay-Z/Justin Timberlake/Phoenix/M.I.A./Method Man and Redman secret show at Levi's/Fader Fort. Oh, wait. That didn't happen?
ERIC NOWELS — ONLINE PRODUCER
Best Set: Stone Temple Pilots at Austin Music Hall. By the third song ("Wicked Garden"), I was unapologetically grinning like I was 14 years old again… minus the acne.
Best Discovery: Codeine Velvet Club. What better way to spend 45 minutes than staring at alabaster-skinned doo-wop pin-up girl Lou Hickey, while Jon "Fratelli" Lawler leads an infectious big-band sound.
Biggest Disappointment: The Like… or, perhaps, The Dislike.
Bummed I Didn't Catch: Carsick Cars and P.K. 14.
People Were Really Talking About: Kitten's 15-year-old singer. Yes, she's really 15 and, yes, she really rocks.
JULIE KENNEDY — ONLINE PROMOTION MANAGER
Best Set: Sleigh Bells totally stepped outside their insular Brooklyn scene to shred for a packed Levi's/Fader Fort on Saturday night. It was great to see a hard rocking, hip-hop and electro-infused version of Crystal Castles just before Bone Thugs-n-Harmony.
Best Discovery: Miss Li. After being featured on Weeds and in the latest Volvo commercial, the Swedish pop starmore than delivered on the hype in her first U.S. show.
Biggest Disappointment: The lack of a special guest at the Levi's/Fader Fort Saturday, despite rumors citing everyone from Jay-Z to Phoenix. You can't leave an amped-up crowd chanting "Biggie" vs. "Tupac" hanging.
Bummed I Didn't Catch: Solid Gold. There were not nearly enough electro dance parties at SXSW.
People Were Really Talking About: Courtney Love actually pulling off the Hole revival.