BEST CONTACT HIGH: NAS & DAMIAN MARLEY
"Who here likes to smoke weed?" asked Nas as he patrolled the cramped stage at Emo's. The answer: pretty much everyone. And while the smoke might have been thick as the Queensbridge rapper and reggae crossover star rattled through a medley of each other's big hits and teasers from their perpetually delayed collaborative album, Distant Relatives (finally due May 18), their performance was sharp and on-point. Nas dominated with a faithful rendering of "Made You Look," off his 2002 album, God's Son, with a retro-feeling sample of Onyx's 1993 single "Slam" tossed in for good measure, while Marley — backed by only a DJ and hand drums — revisited his father's classic, "One Love."
But the stripped down set best suited Nas' "One Mic," which he blasted through backed only by hand drums played by renowned percussionist Leon Mobley. Amidst all the heavy metal and indie rock, it was a striking reminder of just how powerful hip-hop can be, especially when wielded by a master craftsman like Nasir Jones. — PETER GASTON
BEST STAGE DIVE: HIGH ON FIRE
"You want some fuckin' metal?" Mike Pike, frontman for Oakland, CA, trio High on Fire, asked a packed crowd that included an uncanny number of towering, Hell's Angel-style dudes with shaved heads and skull tattoos. Clearly, it was a rhetorical question. But the award for rocking the hardest goes to a waifish model, who leapt onto a stack of amplifiers onstage, threw the devils horns and headbanged, then slipped, fell five feet down into the pit, and crowd-surfed over a clawing mess of sweaty bodies, screaming, Fuck yeahhhhhhh!. – WILLIAM GOODMAN
MOST PROMISING 15 YEAR OLD: KITTEN
Sometimes the buzz around a new band with a teen singer is the hype of novelty — and sometimes it's something more. Los Angeles' Kitten, fronted by 15-year-old Chloe Chaidez, put on a genuinely exciting show of darkly-inflected pop at the tiny venue Submerged. Chaidez, looking like a cross between pouty Divinyls' chanteuse Christina Amphlett and your favorite dorky cousin, has a raw power and believability as a performer. You can't quite take your eyes off her for fear of missing something, and her vocal style, while unpolished, is unpretentious and affecting. When her band got cranking, especially drummer Max Kuehn, I felt an honest chill of discovery. Kitten plans to drop an EP soon and is being scouted by the majors. The band's promise is undeniable. Honing their talent without homogenizing their rough originality will take finesse and patience, and could be well worth the effort. — Mark Bautz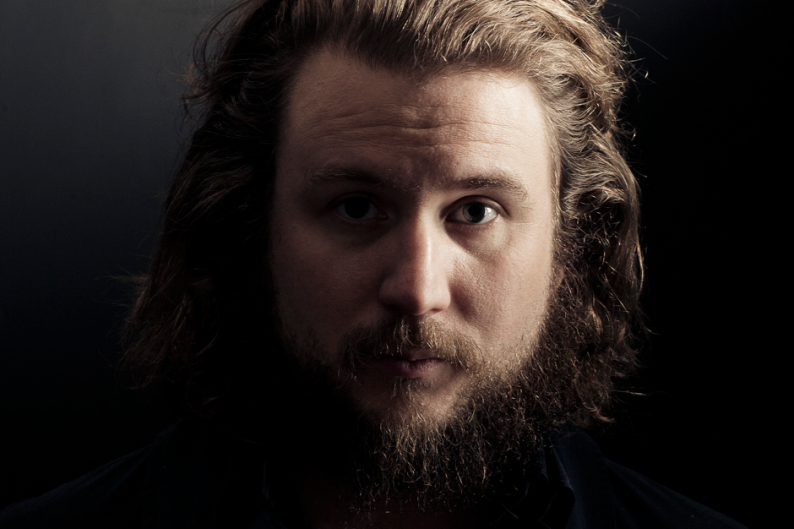 BAND MOST IN NEED OF A MOVIE CAMEO: CODEINE VELVET CLUB
Attention Quentin Tarantino: Codeine Velvet Club should be in your next movie. The Glasgow, Scotland, offshoot of the Fratellis' leader Jon Lawler would fit perfectly in the background of any party scene you could imagine, pumping out their alternately spooky and boldly theatrical tunes. And when the camera finally finds them for their close-up, Lawler's flowing Jack-White-like curls and his lively female co-singer's crisp tartan mini and pinned-back sophisto-'do are more than movie ready. In short, these guys look great and their music wins you over. Just when you think they're bit players in someone else's film, you discover they've been the real stars all along. — M.B.
BEST SOLO FACE: PRIESTESS
Overzealous guitarists? Hardly. This esteemed award goes to the Montreal metal band's drummer Vince Nudo, whose face worked overtime during the quartet's set at the Mohawk. As Nudo laid anchor to the thrashing epics off their SPIN-praised new album,Prior to the Fire, his mug had a new action and shape for each drum roll – and there were a lot of drum rolls. He chewed, grinded and glinted his teeth, smiled, spit, frowned, curled his lips, grunted, and sometimes just sang along. Occasionally he reeled it in for frontman Mikey Heppner and lead axeman Dan Watchorn to trade solos. But despite the deft guitar action, it was clear who was the show's star. — WG
BEST UP-AND-COMING BAND: THE STRANGE BOYS
Imagine Pete Doherty's Babyshambles playing a set of Black Lips covers and you get the Strange Boys, an Austin, TX, quintet — drums, bass, two guitars, and a frizzly-haired girl on saxophone — who kick out a charmingly ragged mix of swinging R&B, Nuggets-era garage rock, and weirdo roadhouse-blues. Sullen-eyed ringleader Ryan Sambol sang in a slurry talk-mumble as the band banged out the tinny-sounding tunes from their latest album, Be Brave. The Strange Boys are putting a strange new twist on garage rock – and I'll be standing front-and-center at their next show. — WG.
BEST PIXIE-ISH PIXIE CHICK: THE HAPPY HOLLOWS
Sarah Negahdari looks like the girl who busted the curve in your high school algebra class, and then squeakily apologized for it, but put a guitar in the Happy Hollows frontwoman's hands and she shreds. The L.A. trio's Autumn Tone Records showcase was all shouts, smiles, yelps and guitar licks, capped by her finger-tapping freakout on the song "Lieutenant," which sounds like something off Surfer Rosa taken to a thrash-metal hoedown. Remember the very first time you heard the Yeah Yeah Yeahs? Yeah.?? — KEVIN BRONSON
BEST TAKEDOWN (S): EVERYBODY WAS IN THE FRENCH RESISTANCE… NOW
Eddie Argos, whose hilariously wry narratives put U.K. quintet Art Brut on the map, played his first proper U.S. show with his side project sporting a hilariously unruly name, Everybody Was in the French Resistance … Now. All the songs on the band's debut Fixing the Charts are rapier responses to famous tunes — it's rather dance pop-meets-beat poet, really. The likes of Bob Dylan, Michael Jackson, Elastica and Avril Lavigne get smacked down, but the song from which the band name is derived, "Creeq Allies," didn't go over so well on an overseas tour. "In Europe, when you open with a song about Nazis, you get different reactions." Argos said. "Of course, when we were in Switzerland, we sang 'Everybody was in the French Resistance … except you people.' That didn't go down too well." — KB Read More From SXSW Day 1 >>
BEST GROWTH SPURT: THE MORNING BENDERS?
The Morning Benders' sophomore album Big Echo has earned some deserving accolades, but the Benders seem bent on a total sonic makeover. Gone from the San Francisco quartet's setlist at Emo's was any trace of the catchy, '60s-inspired juvenilia of 2008's Talking Through Tin Cans, replaced by Big Echo's intricate arrangements and introspective material. Fresh-faced frontman Christopher Chu seems to have gone from girl-hunting to soul-searching in one album, sounding all wary and wizened at the ripe old age of 24. ?– KB
BEST APHRODISIAC FOR FRAT BOYS: ASTEROIDS GALAXY TOUR
With St. Patrick's Day in full effect, and many green-clad lads and ladies looking for some action, the brassy sounds from this Danish band — best known for "Around the Bend," used in a 2008 iPod touch campaign — surely outclassed whatever Auto-Tuned drivel was blasting in Austin's non-SXSW clubs. That is, if they could take their eyes off frontwoman Mette Lindberg, who poured her slender, sexy, blonde-topped form into a pink minidress, a la pre-drugs Sharon Stone in Casino. The best moment of their set came from a similar era, when AGC slipped into a bombastic yet tasteful cover of Marvin Gaye's "Inner City Blues." — PG
BEST SOUTHERN TROUBADOUR: DYLAN LEBLANC
Backed onstage by a trio of seasoned studio vets, this 19-year-old Louisiana boy sang with a world-weary tone that belied his young age. Blending a little of Jim James' reverb-drenched croon with Neil Young's raspy, high registers, recent Rough Trade signing LeBlanc sings with an easygoing assuredness, and while his songcraft and guitar work aren't worth marveling just yet, there's something mystifying enough about songs like "If the Creek Don't Rise" to keep us wanting and waiting for more. — PG
BEST ESCAPE FROM THE INDIE ROCK MARATHON: FLYING LOTUS
On the other end of 6th street, off the grid of SXSW primetime, where souped up crotch-rockets and sports cars, girls in miniskirts, and Frat boys lined the streets, Austin, TX, rocked to a decidedly different beat: a deep frenetic one, courtesy of Los Angeles' Steven Ellison, a.k.a. Flying Lotus, a mad scientist DJ, producer, and laptop musician, who fuses hip-hop, dub, and rave sounds into a genre all his won. Multi-tasking by spinning vinyl and ad-libbing on a drum machine, the 26-year-old re-imagined tracks from his upcoming album, Cosmogramma, as flashing visuals — body parts and black-and-white shapes — projected on a massive screen. "Damn, I could do this all night," he said. The music paused, the crowd danced, and Lotus pushed the drones, pulses, and laser noises into a dark, twisted, and all-new direction. Neon Indian's Alan Palomo approved, dancing with a lady friend on the floor. Check out Flying Lotus live this April, opening for his sometime collaborator Thom Yorke. — WG
WORST CROWD: FINDLAY BROWN:
Sometimes people don't know a good thing when they see one. Maybe 1950s Brill Building pop isn't exactly the best soundtrack to slamming tequila shots, but the sparse crowd at this Brit crooner's set was simply… disinterested. One dude even chatted away on his cellphone no more than three-feet from the stage where the babyfaced Brown and his band — keys, bass, guitar, and drums — precisely recreated the vintage pop of their new album, Love Will Find You. It sounded great, albeit unabashedly derivative, but didn't stir the crowd, including Eddie Argos who fiddled with his cell the entire show. Finally, on "Teardrops Lost in the Rain," an elegant and simply gorgeous ballad with twinkling electric guitar leads, soft vocals, and melodic key rises, there was a sign of life: a couple slow dancing. — WG
WORST IDEA EVER: CHRIS SHIFLETT
Only a handful of lead guitarists have launched convincing solo careers — the Strokes' Albert Hammond Jr. and Blur's Graham Coxon, for example. But Foo Fighters axeman Chris Shifflet is not one of these people. "Let's play some grunge!" the 38-year-old said to the thin crowd at the Prague venue, before tuning his guitar to Drop D — "That grunge sound" — and strumming through a sappy rocker that sounded like a canned STP or Alice in Chains demo. His playing was top-notch, but his off-key vocals and wince-worthy lyrics — "I took the same drugs as you" and later, "I'll watch the stars with you" — were equally painful. Stick to your guns, Chris, and let Dave Grohl do the singing and songwriting. — WG.
IN BRIEF:
Not only did Adrien Brody happen by the Miike Snow show at the Galaxy Room, but Broken Bells made the scene after playing their set at Stubb's. — KB??
Kim Fowley, the 70-year-old former manager of the Runaways, seems to be everywhere — holding court — clearly enjoying his reinvigorated legend as the dastardly manipulator in the forthcoming movie on the '70s girl group.?? — KB.
Sign on the marquee of the Dirty Dog Saloon: "Shitty is not here."?? — KB
Small tributes abounded after the news of Alex Chilton's death spread at SXSW — Los Angeles quartet the Henry Clay People, the Pavement-meets-Petty rockers who just signed to TBD Records, stopped their set and asked everyone at Stubb's to raise a glass in Chilton's memory.?? — KB
Were there really only 17 people at the Walkmen's noon set at the IFC Crossroads House? (Not so later, for their jam-packed performance featuring a brass band at Stubb's.)?? — KB
Street-teamer: "Come inside and see this band — it's St. Patrick's Day and they're from Glasgow."??? — KB