Leave it to Vampire Weekend to transform a fierce ska-punk classic into the soundtrack for a dance party aboard a mega-yacht in St. Barts. Grab your boat shoes.
Last week, during a performance for the BBC's Radio 1 host Zane Low, the New York boys unveiled a cover of Rancid's "Ruby Soho," swapping the original's punk crunch and shouting vocals for tropical-sounding electric guitars, bouncing rhythms, and singer Ezra Koenig's Paul Simon-indebted croon.
The transformation is so drastic that until the chorus it's barely recognizable as a cover.
And it's a weird choice, right? Well, maybe not as weird as one would think. Despite appearances, the preppy Ivy Leaguers have one very important thing in common with the tattooed, brash Armstrong: they both seek musical influence in third world cultures.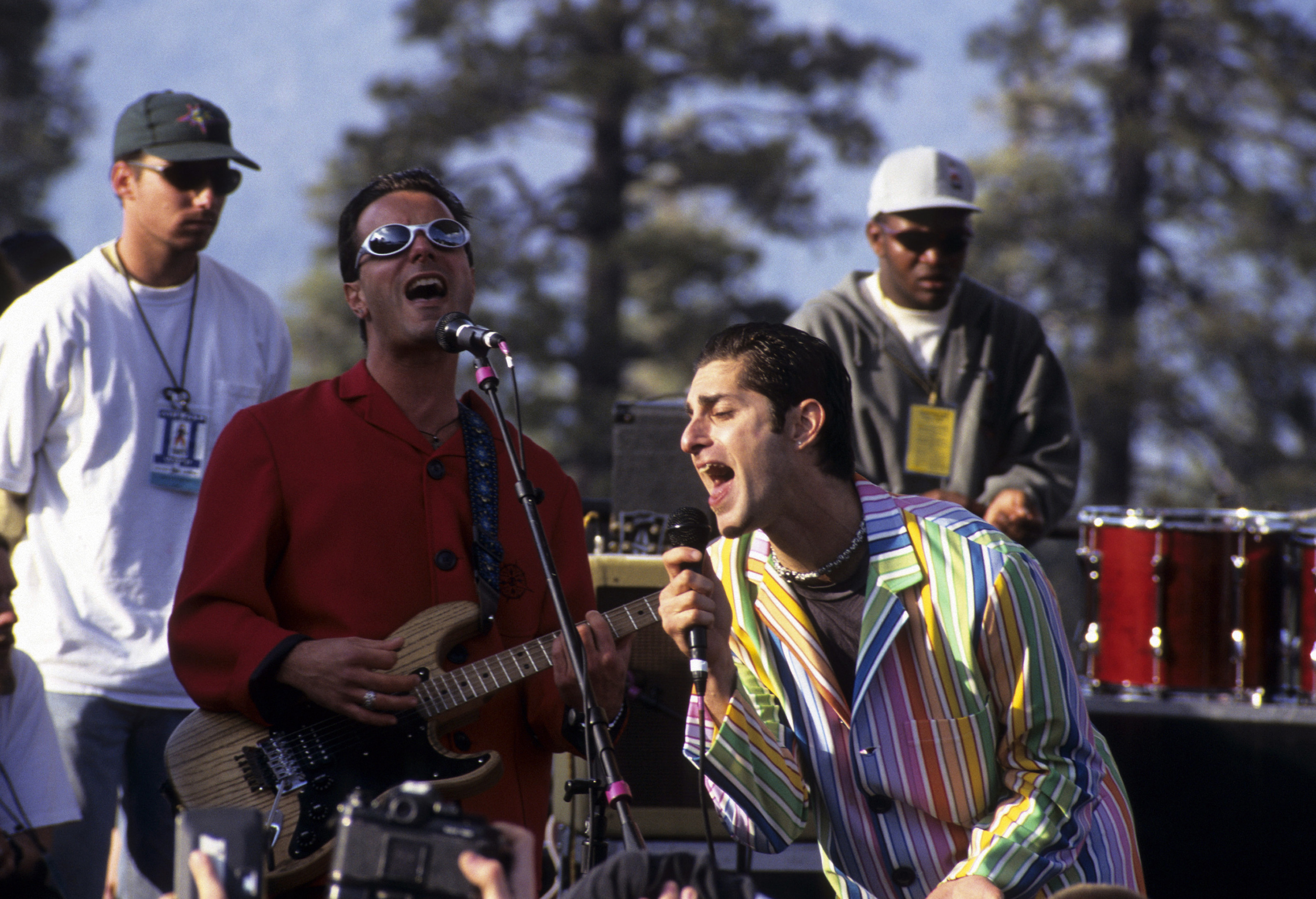 With Rancid, Armstrong fuses Jamaican ska with SoCal skate punk, while VW's chart-topping new album, Contra, is a combo of snappy indie rock with African and West Indian grooves.
Koenig has even said that ska-punk groups like No Doubt and Sublime played a big part in influencing VW's sound.
Download Vampire Weekend's cover of "Ruby Soho," then listen to Rancid's original below for reference.
Like VW's version? Tell us in the comment section.
WATCH: Rancid, "Ruby Soho"
https://www.youtube.com/embed/1NxfShLDLoI