Being every rap blogger's favorite group isn't all that it's cracked up to be: Just ask Clipse, Virginia's bards of high-end coke rap. Their brilliant 2006 sophomore album, Hell Hath No Fury, was a brutal blend of the Thornton brothers' grim disposition and some of the Neptunes' weirdest electro beats. It thrilled the base, but still tanked. They've responded by dropping the scowl and lightening the hell up.
Following an album devoid of radio jams, Casket's first two singles — "All Eyes on Me" and "I'm Good" — are a little startling. The beats, again by the Neptunes, are, respectively, an obvious Timbaland knockoff and a blip of synthy, adult-contemporary goo. Pusha T bizarrely ditches his intricate wordplay for a more dumbed-down approach; "I kissed a girl and liked it like Katy Perry" is not the only cringe-inducing punch line.
But there's still plenty of what made Clipse cult heroes to MC nerds everywhere. "Popular Demand (Popeye's)," their slinky collaboration with Cam'Ron, is a gonzo exercise in talking shit; and "Champion" features a pensive realization from Malice: "I used to think life was a bad bitch and a bad car / Nah, life is hanging with your kids watching Madagascar." In fact, throughout, older brother gets the best of his carefree little sibling. Breezier doesn't always equal better.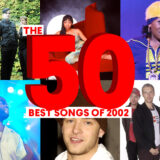 WATCH: Clipse ft. Pharrell, "I'm Good"
BUY: