The 40 Best Albums of 2009
The 40 best albums of 2009, ranked by the SPIN editors. [This list was originally published in the January 2010 issue of SPIN.]
1.The 40 Best Albums of 2009
1/41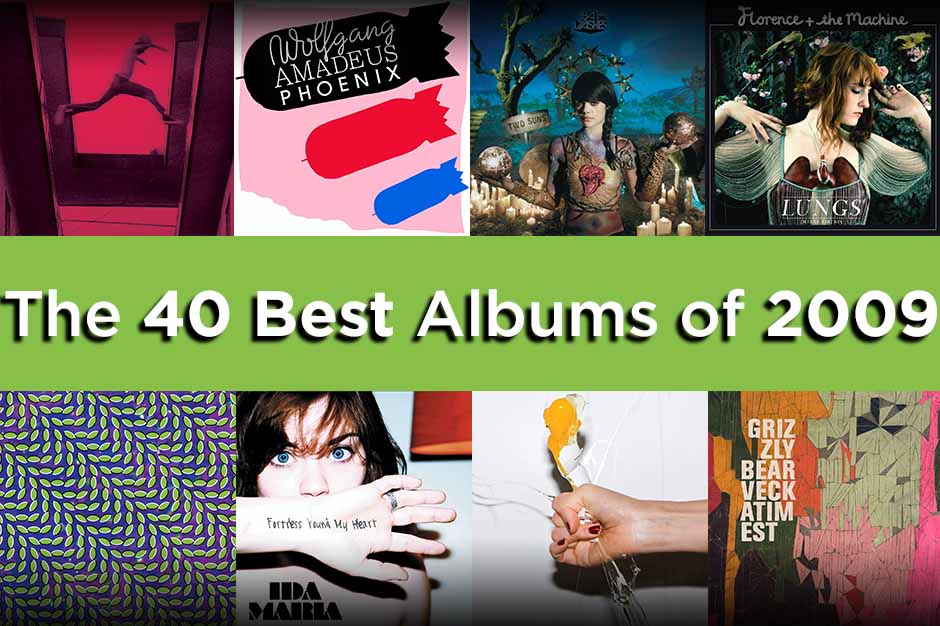 2.KISS, Sonic Boom (Kiss)
2/41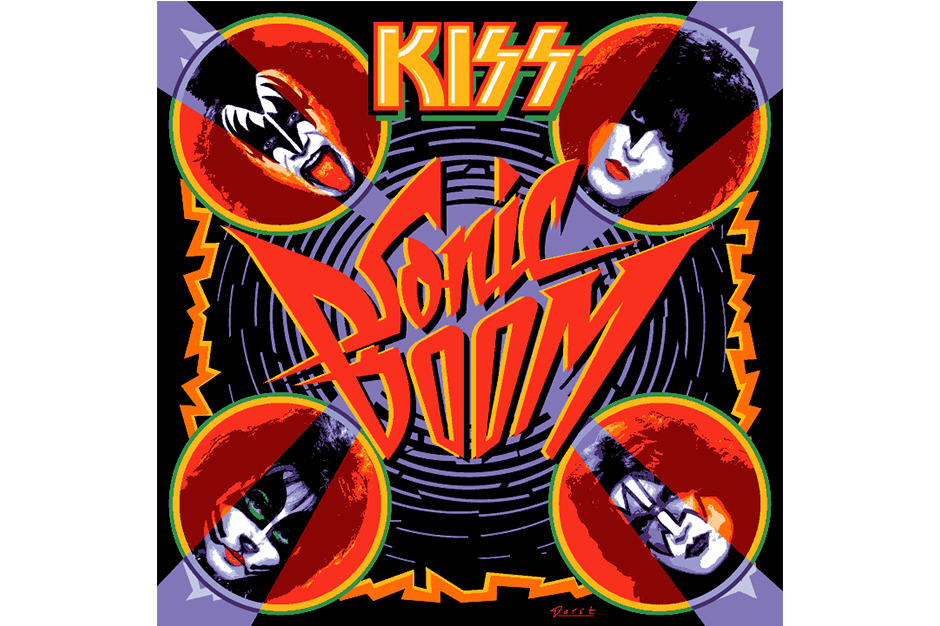 Show-offs. Not only did KISS uncork their first new studio album since 1998, they also released perhaps their best album ever. No, really. While iconic records such as KISS and Love Gun oozed from the same no-budget sonic swamp that spawned the Ramones, this three-disc set features grade-A, fist-pumping fresh meat ("Stand," "Say Yeah"), an incendiary live DVD, and a bonus CD of do-over canon fodder. So sue 'em: They didn't know they were classics at the time. SHANNON ZIMMERMAN
3.Wilco, Wilco (The Album) (Nonesuch)
3/41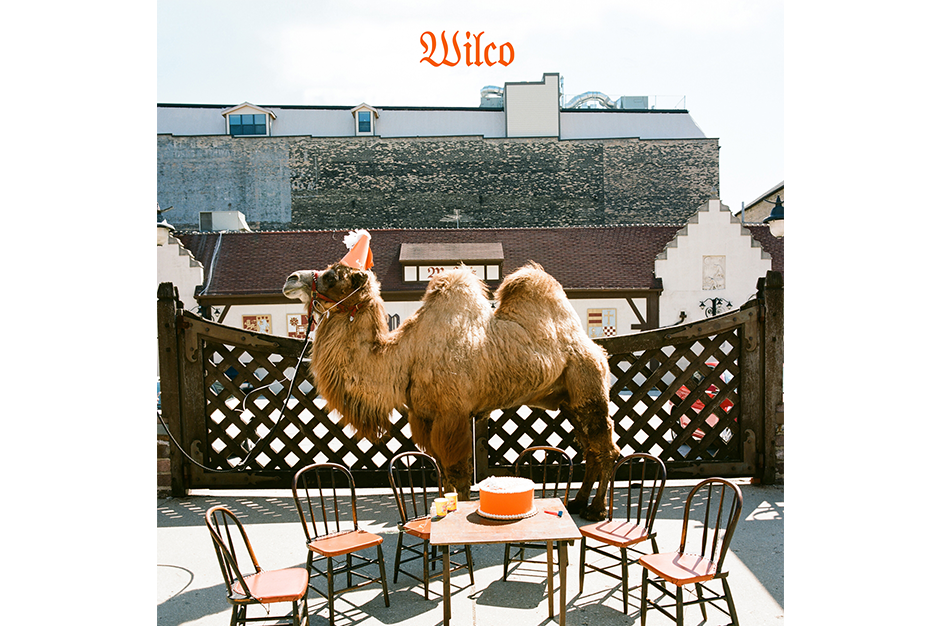 After moving from 2004's jittery A Ghost Is Born to 2007's placid Sky Blue Sky, Wilco now chart a compelling middle course that makes thorny sentiments go down deceptively easy. Ostensibly about acceptance (rehab will do that to you), Wilco (The Album) courses with a self-doubt that Jeff Tweedy struggles to reconcile. "I was wrong to believe in me only," he declares on "Solitaire," and such non-defensive honesty is Tweedy's saving grace — that, and Nels Cline's shred-guitar counterpoint. DAVID MENCONI
4.Rick Ross, Deeper Than Rap (Slip-n-Slide/Def Jam)
4/41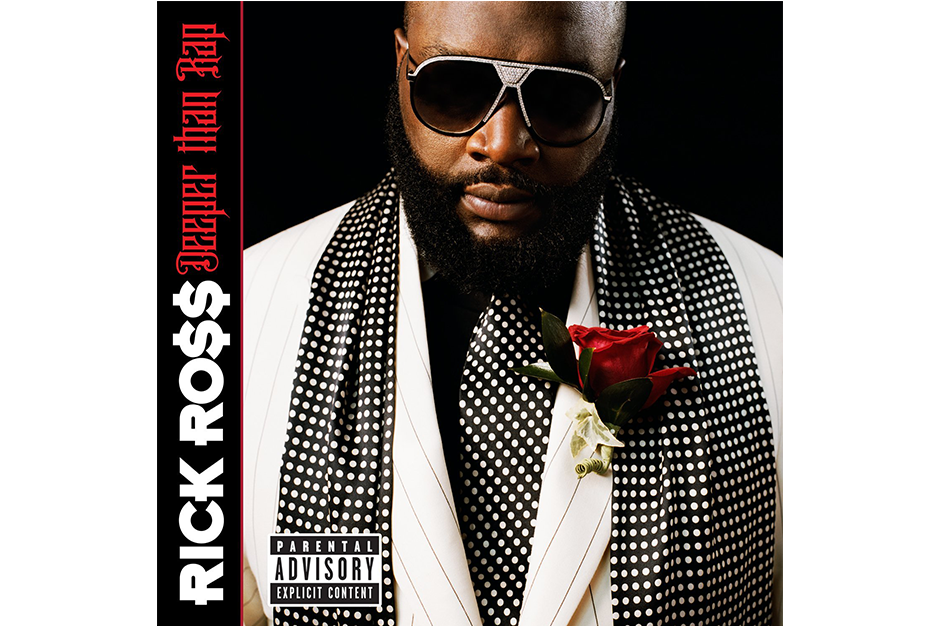 When self-proclaimed cocaine-dealing "hood billionaire" Rick Ross was outed as a former Florida prison guard, his career appeared in deep jeopardy. But 2009 was the year street cred didn't matter. So instead, Ross emerged from the virtual scrum with a vicious, glamorous mound of defiance. And he'd grown, too. Lyrics more detailed and decorous, beats bigger and doused in wealth, and a winner's attitude that even the Smoking Gun couldn't topple. That's the sign of a real boss. SEAN FENNESSEY
5.Gallows, Grey Britain (Warner Bros.)
5/41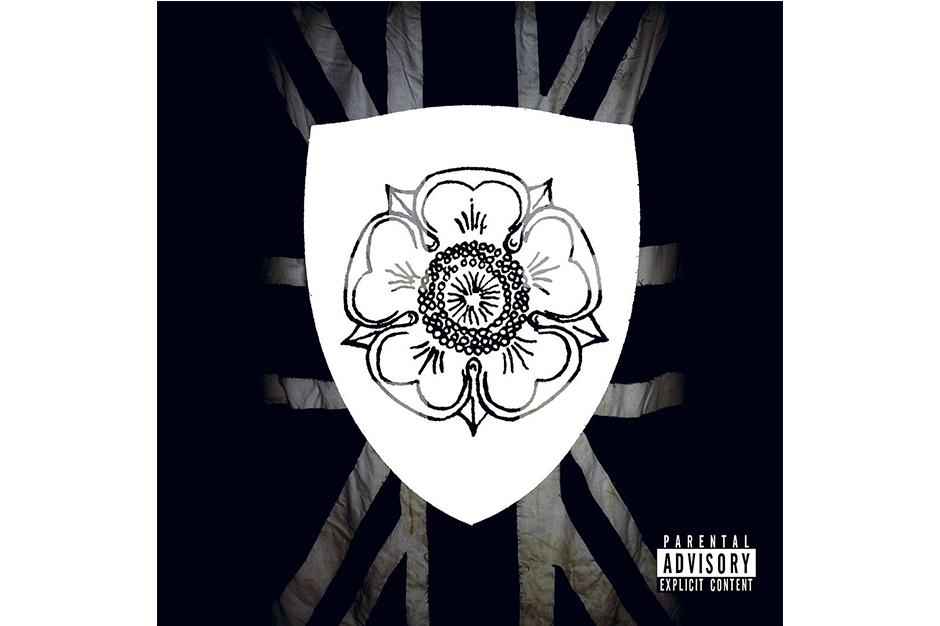 These guys sure are pissed. You can hear it in every uvula-abusing loogie hocked by frontman Frank Carter. You can hear it in his band's bayonet-sharp playing; in the requisite dark-alley, shouty-gang bits; and in the extraordinarily dramatic songwriting flourishes that place this British punk outfit shaven heads above their comically tattooed brethren. And as unrelentingly grim as it all may seem, they never forget to swing. Bless 'em. DOUG BROD
6.Brakesbrakesbrakes, Touchdown (FatCat)
6/41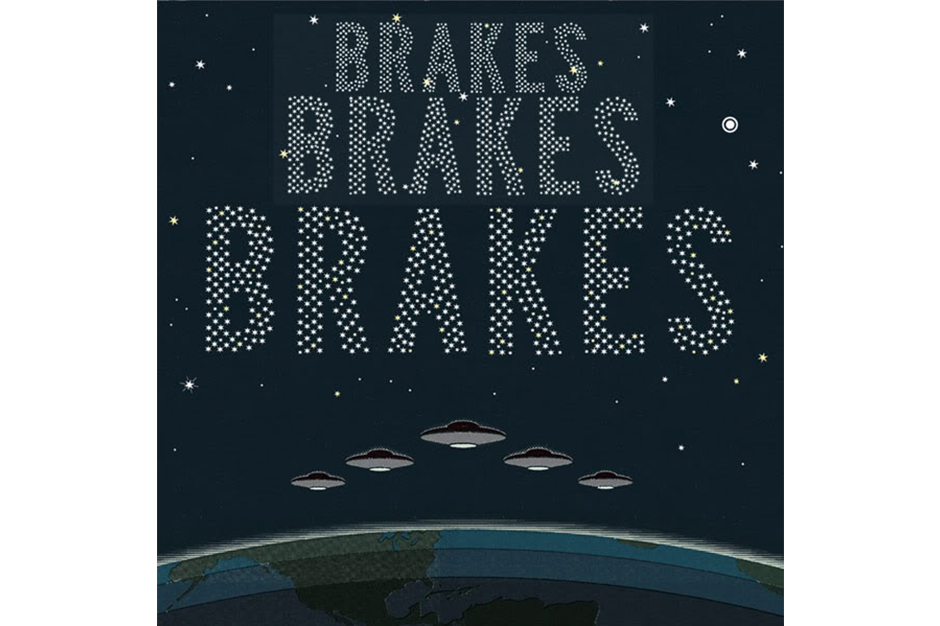 These Brighton, England indie rockers style-jump with impressive ease on their third album. One minute they're Mary Chain-moody ("Two Shocks"), the next they're aggro-garage ("Red Rag"), then they're chiming like Belle and Sebastian ("Worry About It Later"). But they always flash genuine curiosity and wit, like the handsome high schooler who is good at academics and sports but is also down with the weirdos. In other words, impossible not to like. JOSH MODELL
7.Miike Snow, Miike Snow (Downtown)
7/41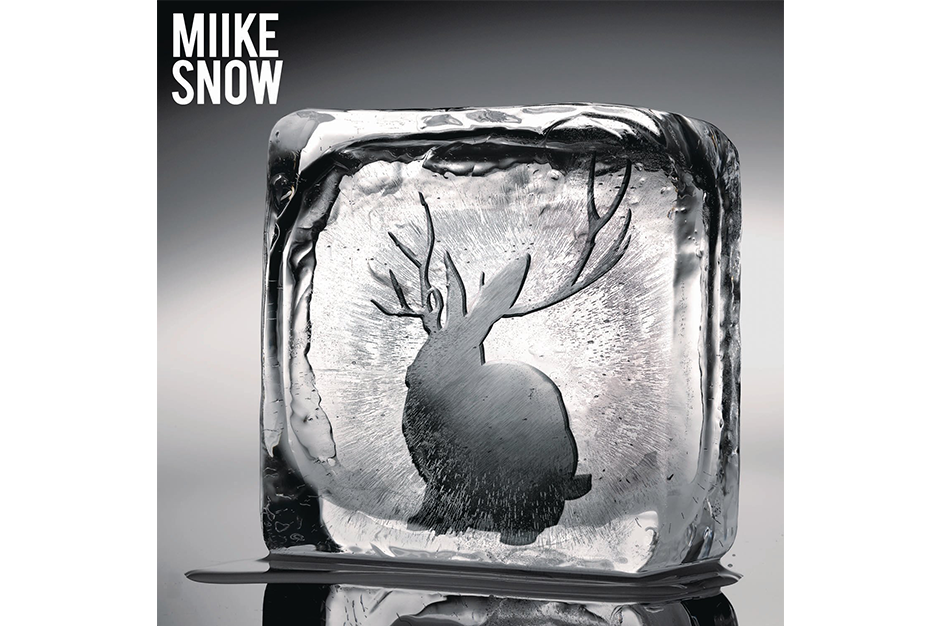 These existentialist protagonists of Miike Snow's glowing, synth-based songs lament lonely Saturday nights and prophesy death. They struggle to square biological imperatives with metaphysical desires. Then they get stuck in traffic. That this all happens within the gorgeous, hook-filled framework devised by producers Bloodshy & Avant and singer Andrew Wyatt amounts to the year's finest example of pop irony. Hell is other people. So is heaven. Either way, let's hope this is playing when we get there. DAVID MARCHESE
8.Mariachi El Bronx, Mariachi El Bronx (Swami/Wichita)
8/41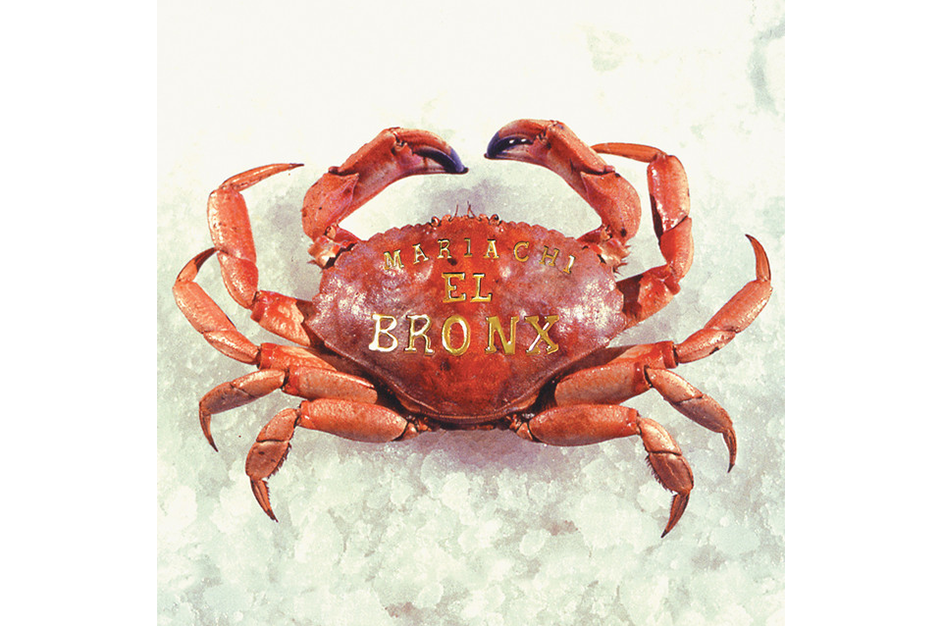 You know that album your host puts on when somebody leaves for a beer run and everyone's tripping over empties as they sloppily tug at whoever's closest to dance or make out with, and it sounds like maybe some punk band nailing traditional Mexican music without ever approaching smirking novelty — kinda exotic, yet immediately accessible — and three gloriously heart-rending songs in, the whole room starts asking incredulously, "Who is this?" This is that album. D.B
9.The Avett Brothers, I and Love and You (Columbia/American)
9/41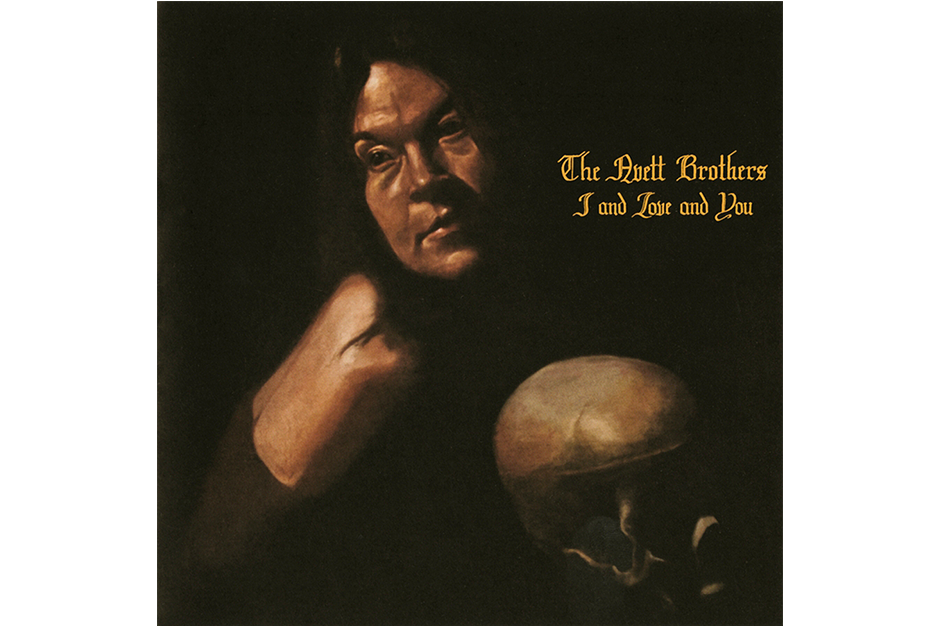 Rick Rubin (who's worked with Slayer, Tom Petty, and the Beastie Boys) signed this North Carolina trio and produced their major-label debut, which has all the meticulous slickness that you might expect. Yet the band's sixth studio album is less notable for being fine-tuned than for being ridiculously tuneful. Who knew the heart of a first-rate piano-pop band beat within these scruffy do-it-yourself folk punks? I and Love and You is a sublime, down-yonder sing-along in a minor key. DAVID MENCONI
10.U2, No Line on the Horizon (Interscope)
10/41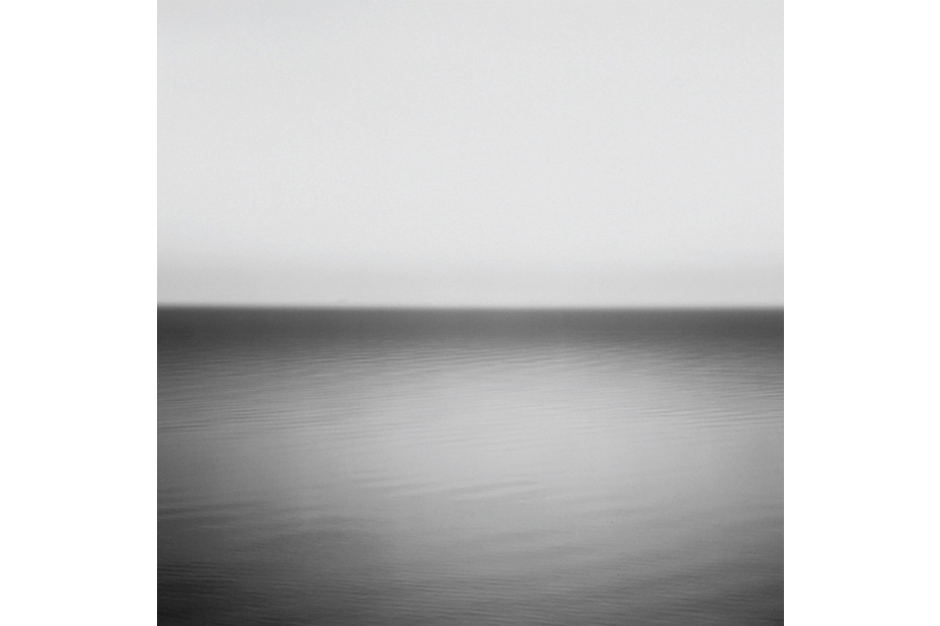 U2's 12th studio album is their oddest roots move yet — back to the edgy, old-school new wave band they never really were. Yet No Line is entirely convincing with sounds, tones, and textures that wouldn't have sounded out of place in 1983, when the band was at its peak of martial bellicosity. Circa 2009, U2 are more interested in exploring grooves, from the ecstatic foghorn grandeur of "Magnificent" to the metronomic chime of "Unknown Caller." DAVID MENCONI
11.Dirty Projectors, Bitte Orca (Domino)
11/41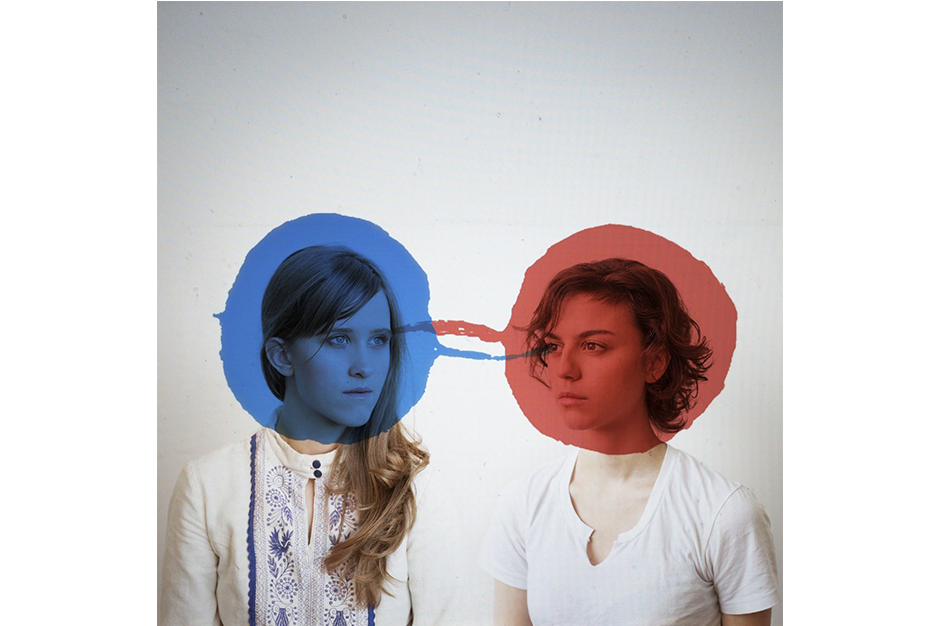 Dirty Projectors leader David Longstreth spent years wavering between pop's easy accessibility and prog's soulless wankery, but with vocalists Amber Coffman and Angel Deradoorian serving as costars of the band's sixth album, he's finally found his muses. The group's pinballing harmonies and capricious time signatures result in peaks of exuberant classicism — especially Coffman's escalating Mariah Carey oohs over the jerky funk of "Stillness Is the Move." Difficult never felt so welcoming. ABIGAIL EVERDELL
12.Julian Casablancas, Phrazes for the Young (RCA)
12/41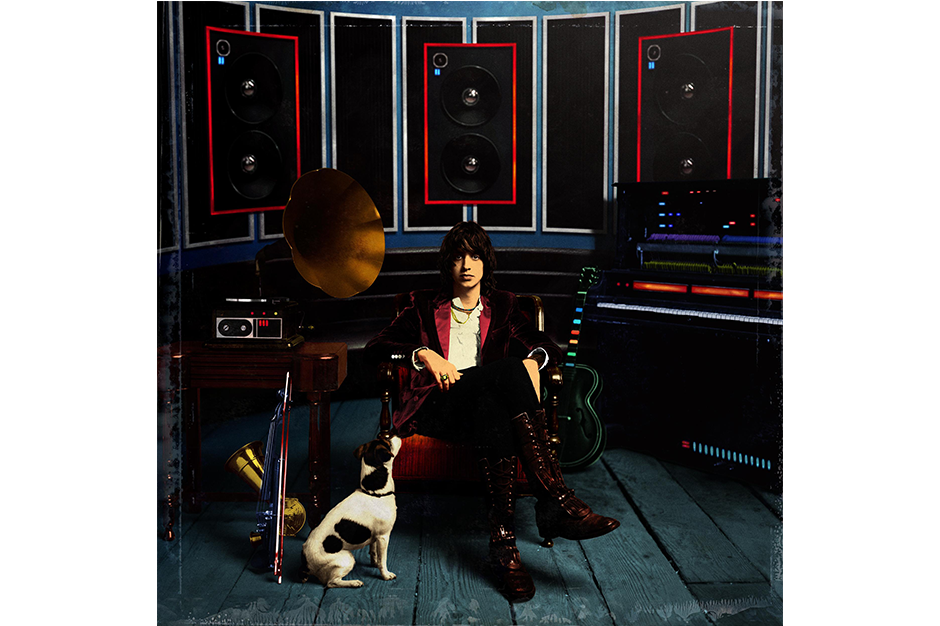 With each passing year — and soggy solo effort — the Strokes' success felt increasingly like an early-aughts aberration. Frontman Julian Casablancas' relative silence seemed to confirm the suspicion that he'd said his piece. So the gleaming Phrazes for the Young was a wonderful surprise, its sharp, synth-heavy new wave (especially the giddy "11th Dimension") as ingenious and addictive as a Rubik's Cube. He wasn't done after all. Maybe he was just getting started. DAVID MARCHESE
13.Them Crooked Vultures, Them Crooked Vultures (Interscope)
13/41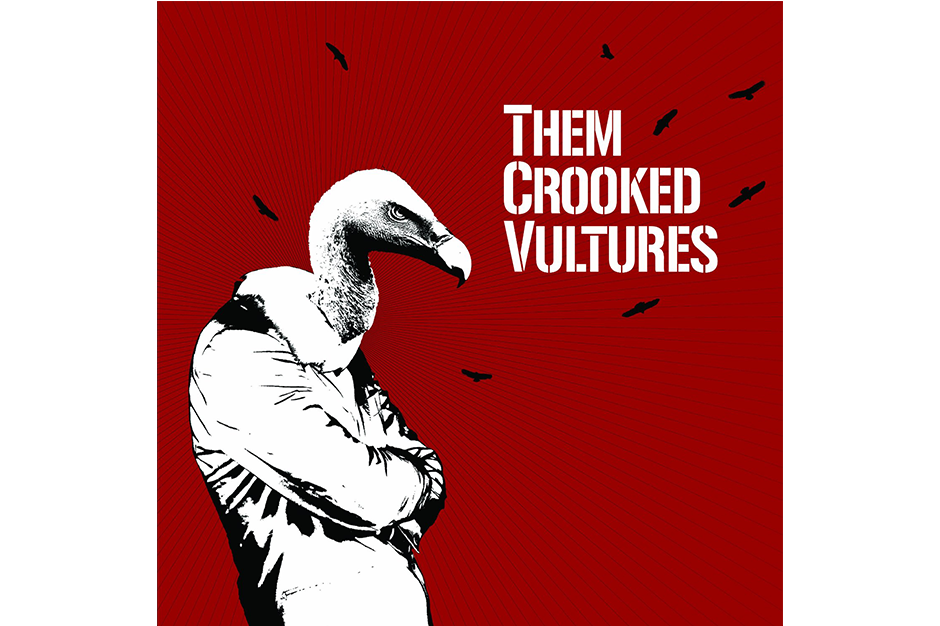 A Foo Fighter, a Queen of the Stone Age, and a guy who more or less made those acts (and zillions of others) possible: Them Crooked Vultures, it must be said, give good pedigree. But on a self-titled debut that seems built around John Paul Jones' crunge-funk bass, these hard-rock superheroes sidestep their outsize reputations and manage to make a killer party record that probably took as long to write as it did to play. MIKAEL WOOD
14.The Flaming Lips, Embryonic (Warner Bros.)
14/41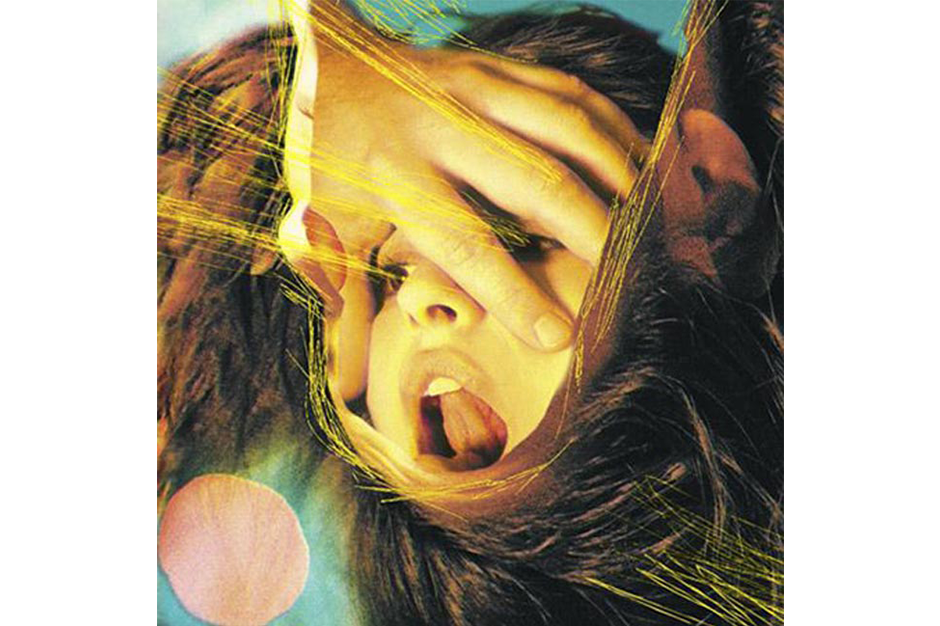 Smart money wasn't on the Lips revisiting their darker, creepier impulses — not after finding so many fans with confetti cannons and arms-aloft optimism. But Embryonic explores Wayne Coyne and Co.'s deepest recesses, lingering for more than an hour, wearing dark shades, smoking something, and drowning in distorted bass. At first it sounds like a goddamn mess, but then slowly crystallizes into a force of claustrophobic beauty, as if it was the only possible course to take all along. J.M
15.Jarvis Cocker, Further Complications (Rough Trade)
15/41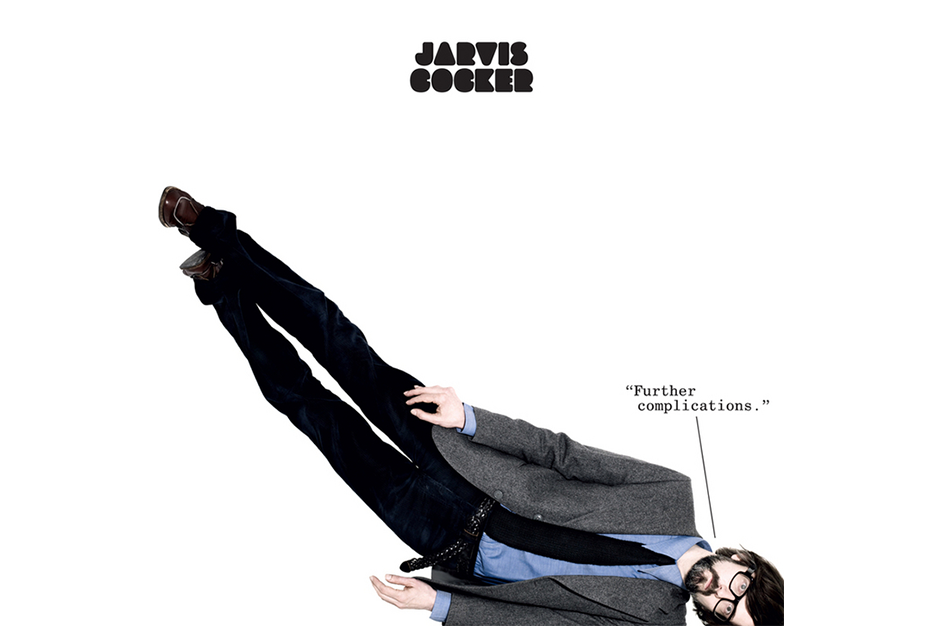 No longer content to be Britpop's biggest cad, Jarvis Cocker tries his best role yet: Britpop's oldest cad. Contemplating death and Viagra, he ages gracefully into his dirty-uncle jokes, dishing great "bad" one-liners ("I met her in the Museum of Paleontology / And I make no bones about it"). With Steve Albini's raw-power production, the sleaze level is on Orange Alert for tracks like "Fuckingsong." Thankfully, acting middle-aged doesn't mean he's grown up. MELISSA MAERZ
16.The Mountain Goats, The Life of the World to Come (4AD)
16/41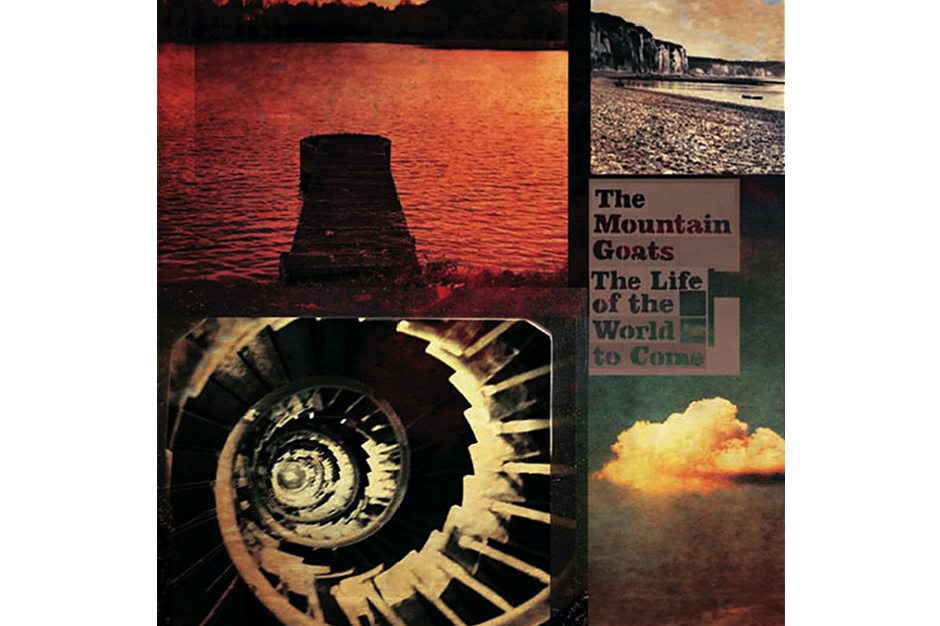 After writing about junkies, abusers, and murderers, John Darnielle takes on his most troubling muse: God. Named after Bible verses and inspired by their hard lessons, these 12 hymns conjure such desperation and doubt amid their stark piano and guitar that when the moments of grace come, they're devastating. Addressing cancer, car accidents, and the beautiful, terrible burden of belief with his piercing, circumspect wail, Darnielle understands what Job always knew: God ain't always in the details. M.M.
17.The Big Pink, A Brief History of Love
17/41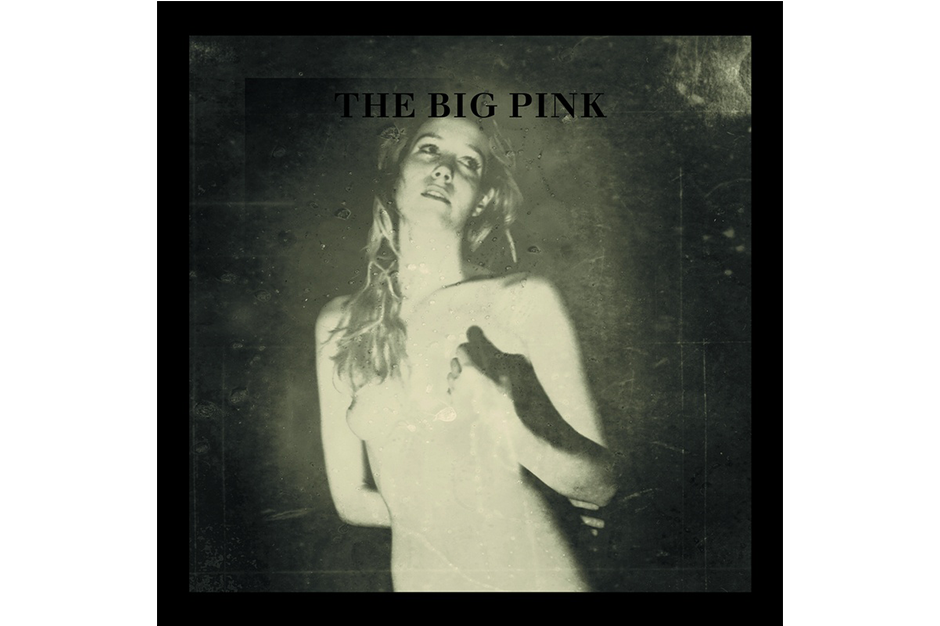 Though their name recalls the Band's rambling, rural haunted-'60s manifest, upstart London duo Milo Cordell and Robbie Furze specialize in coiled, cavernous, Jesus and Mary Chain drones, with fuzzy wall-of-sound guitars, half-speed electronic dance beats, and darkly romantic pleas. The list of Loveless-clutching neo-shoegazers grows by the month, but tracks like the sprightly "Dominos" and "Tonight" exhibit a winking playfulness that too many pretenders forget while futzing with their effects pedals. STEVE KANDELL
18.Wolfmother, Cosmic Egg (Modular)
18/41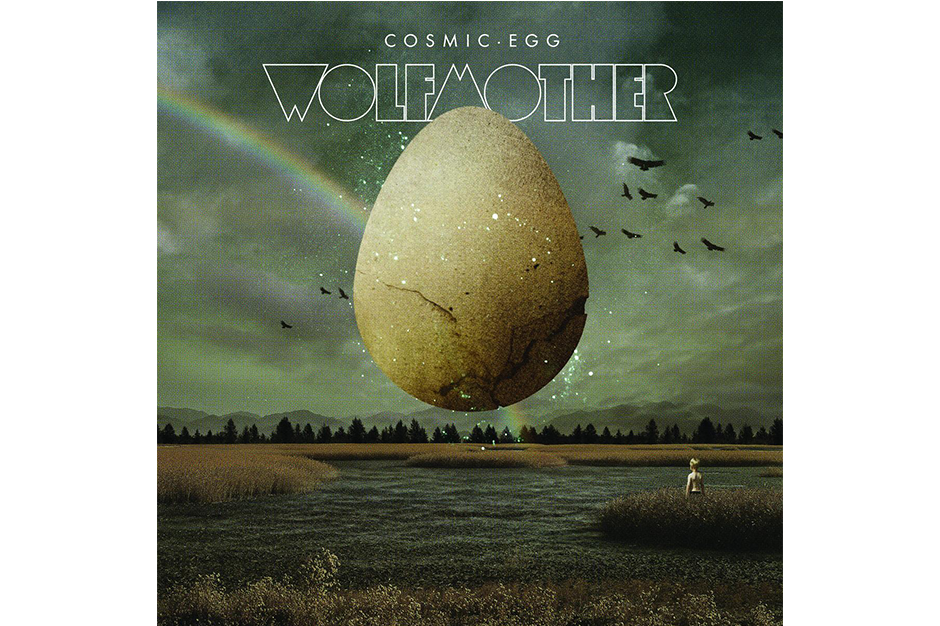 Abandoned by his bandmates in 2008, singer-guitarist Andrew Stockdale easily could've wound up as a conquered coulda-been. Instead, he assembled a new fellowship of the riff and came back for blood. Cosmic Egg finds the afro'd Aussie pouring the scrappy hard rock of old into a cauldron, adding filthy keyboards and ambitious production, and boiling it all until he concocted an intoxicating brew of rainbow ballads and stoner-blooze battle cries. Asgard awaits. DAVID MARCHESE
19.St. Vincent, Actor (4AD)
19/41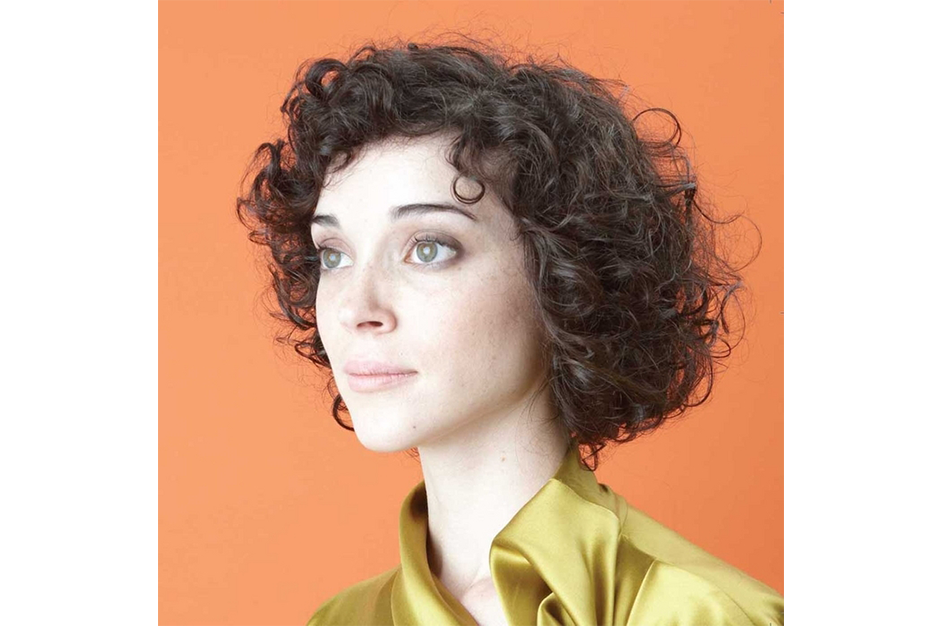 Sure, Annie Clark has a porcelain-doll face and a voice like warm honey, but on her second album, the singer also reveals a shrewdly sinister streak. Over gleaming orchestration and blasts of distorted guitar, Clark describes a world where infatuation cripples, lovers are small-time liars, and gun-wielding children ambush monsters. The plea of "Help me! / Help me!" on "Marrow" sounds more like a Siren's call than an S.O.S., and those jagged rocks look pretty seductive. A.E.
20.Tegan and Sara, Sainthood (Vapor)
20/41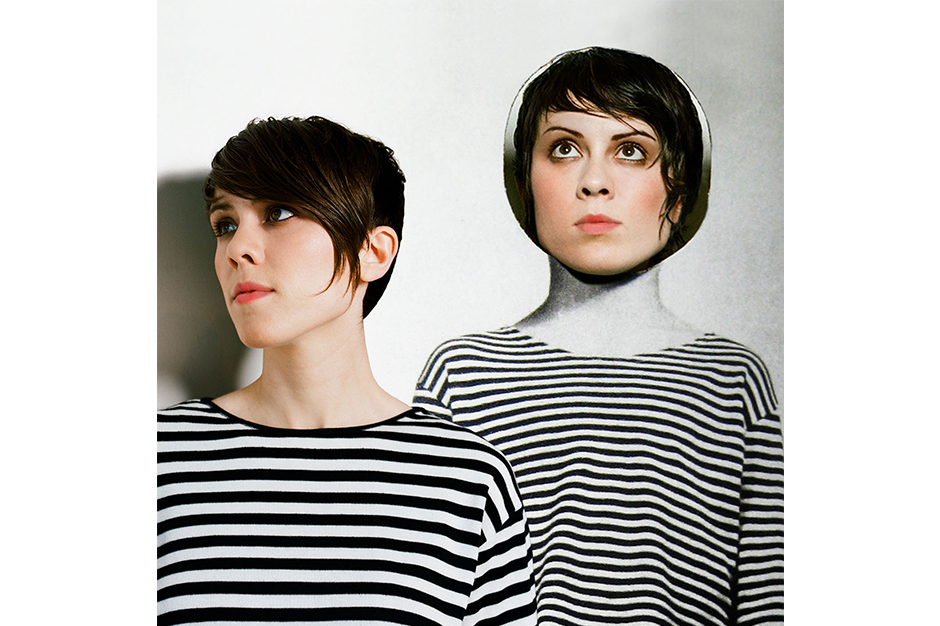 Tegan and Sara Quin say their sixth studio set was inspired by a line from a Leonard Cohen song, but Sainthood is no meditative alt-folk album: In sinewy post-punk workouts like "Arrow" and "Hell," the sisters push their guitars to new levels of fuzzy intensity, while "Alligator" reveals a soulfully funky rock side we never knew these brainy Canadians possessed. "You have to become what you fancy," Sara sings in "Paperback Head." Transformation complete. M.W.
21.Raekwon, Only Built 4 Cuban Linx Pt. II (EMI)
21/41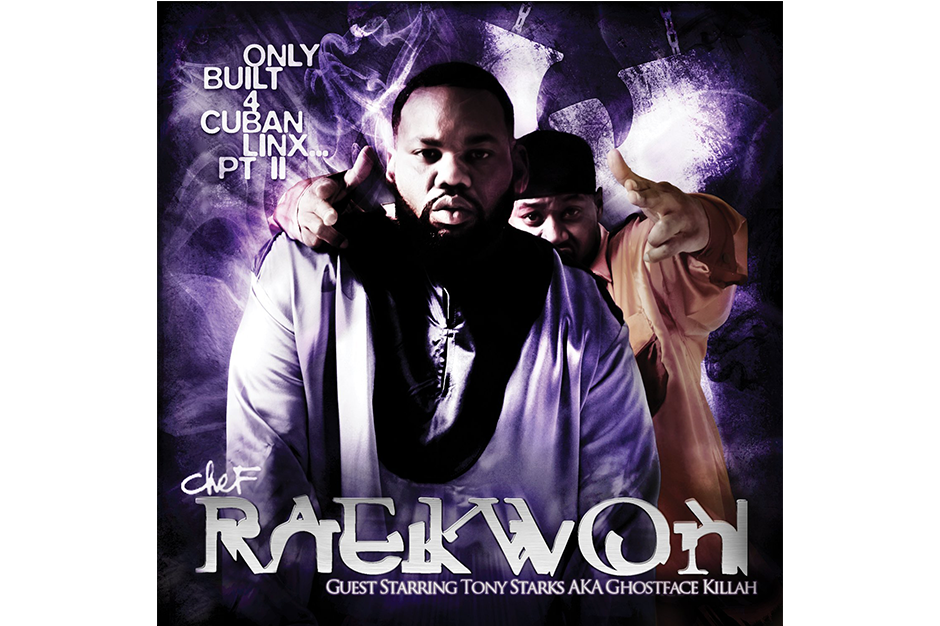 It took 14 years for Raekwon to revisit everything that made his solo debut so masterful — meticulous crack raps, invigorating Wu cameos, and RZA (or RZA-like) beats. But it was worth the wait. Cuban Linx II picks up where the original left off — a loose narrative about a now-middle-aged drug dealer struggling with, but ultimately celebrating, his hard-bitten survival. "Kiss the Ring" is an apposite closer, a gruff victory lap for Wu-Tang's grouchy raconteur. THOMAS GOLIANOPOULOS
22.Paramore, Brand New Eyes (Fueled by Ramen)
22/41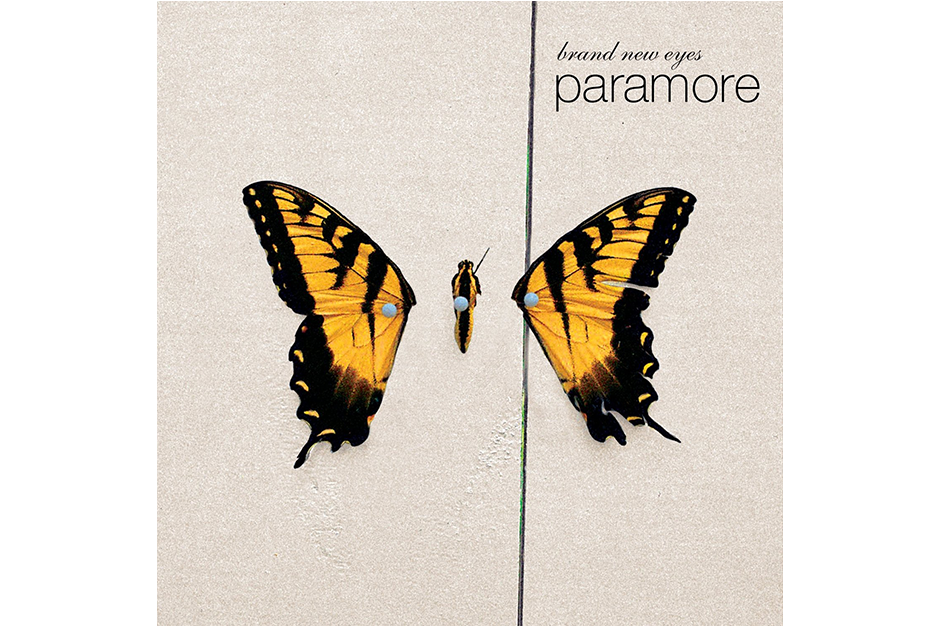 "God knows the world doesn't need another band," sings Hayley Wiliams on Paramore's third album, and given the hours she's logged at both Sunday school and the Warped Tour, you can hardly doubt her. Yet with Brand New Eyes, these squeaky-clean suburban Nashville kids entered the rarefied world of rock that matters, cramming all the optimist and uncertainty of teenhood into jumpy pop-punk jams with hooks as sharp as a Twilighter's teeth. M.W.
23.Lily Allen, It's Not Me, It's You (Capitol)
23/41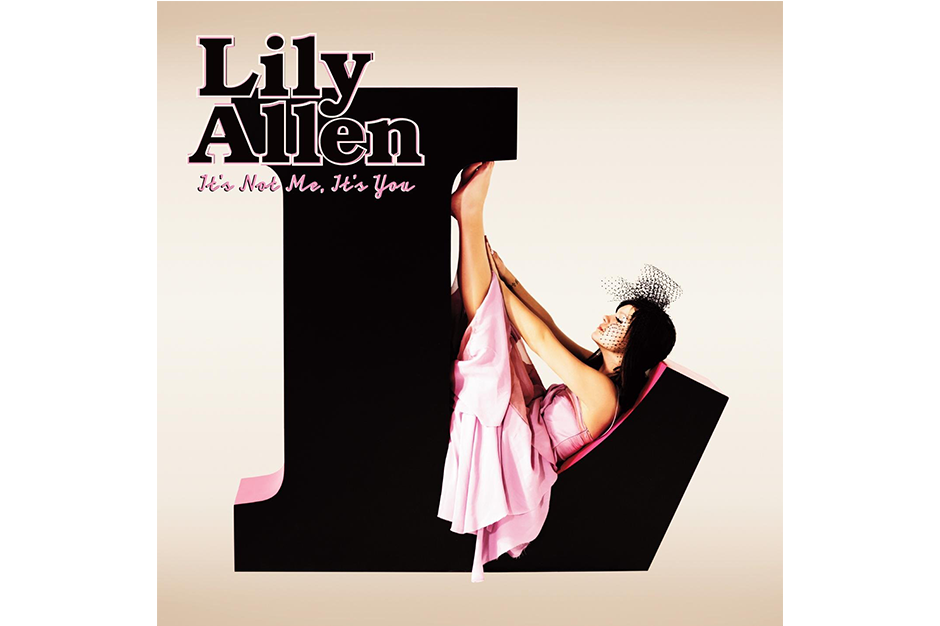 Her 2006 debut came off like the work of a one-and-done phenomenon exploiting the techno-historical intersection of Internet gossip and cheap home recording, but the darkly comic It's Not Me, It's You reveals an English social satirist in the age-old tradition of Noel Coward and Evelyn Waugh. God, lame lovers, the sad state of our celebrity-industrial complex — Lily Allen covers them all, then describes the quiet thrill of hearing her date accidentally call her "baby." M.W.
24.Antony and the Johnsons, The Crying Light (Secretly Canadian)
24/41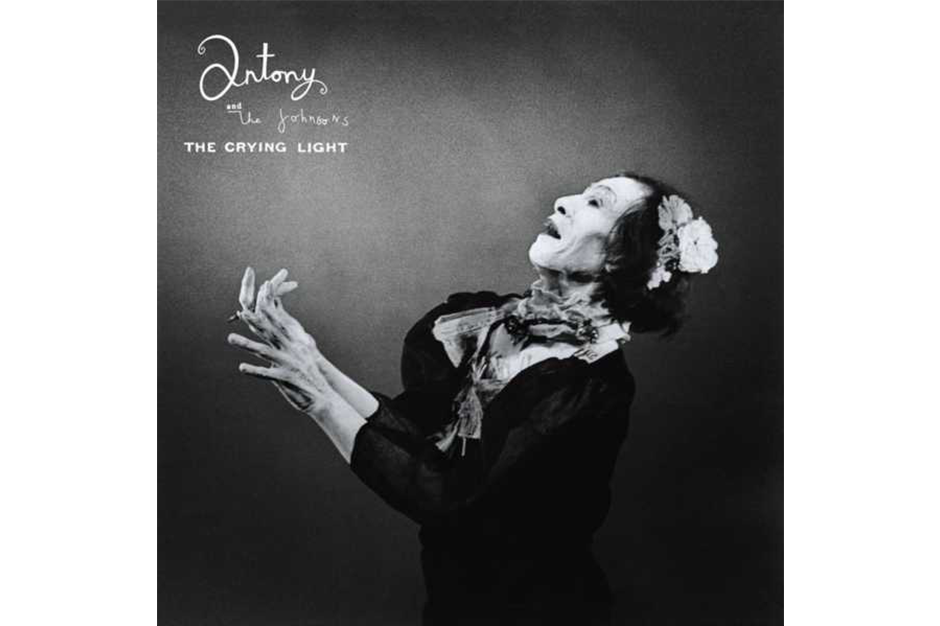 Antony Hegarty plays a tragic figure, but he's no tragedy. Rather, like the Butoh performer Kazuo Ohno pictured on his third album's cover, he seeks transcendence in tortured extremes — from epileptic visions to a vast post-environmental grief for the world. Backed by Nico Muhly's tender string arrangements, Hegarty's quivery countertenor illuminates those depths with empathy, then moves on to his own drama, especially the ragged declarations of love on the showstopping "Aeon." A.E.
25.Mastodon, Crack the Skye (Reprise)
25/41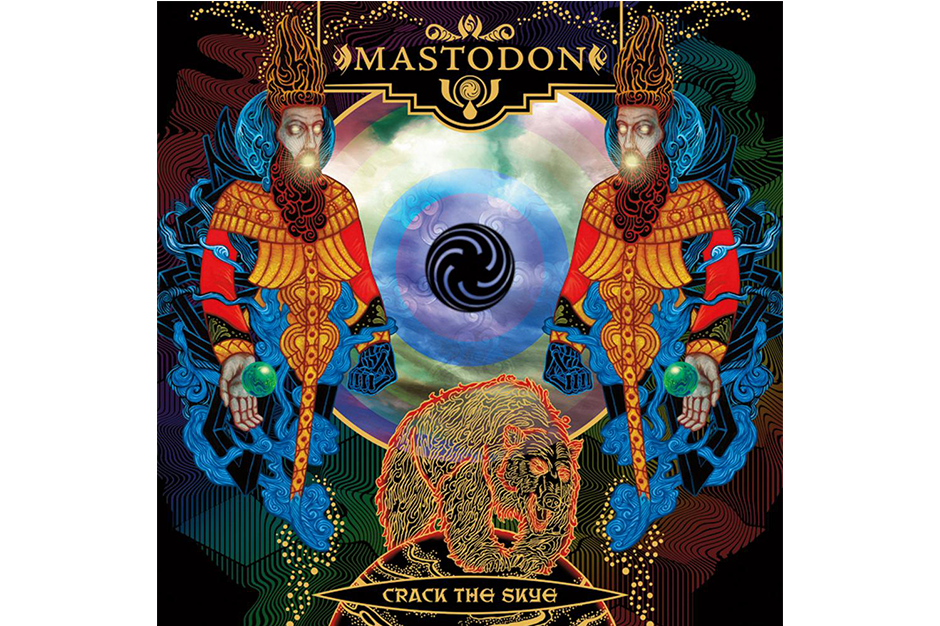 With producer Brendan O'Brien (Pearl Jam, Rage Against the Machine) on board, Mastodon's fourth album is their glossiest effort yet. But the added polish actually enhances the Atlanta metal band's many virtues — the union of whiplash tempo changes and elaborately tricky guitar licks, not to mention the ability to make an 11-minute, four-part mini-epic about Czarist Russia sound like a pop song. But few pop songs will ever kick your ass this awesomely. DAVID MENCONI
26.Japandroids, Post-Nothing (Unfamiliar)
26/41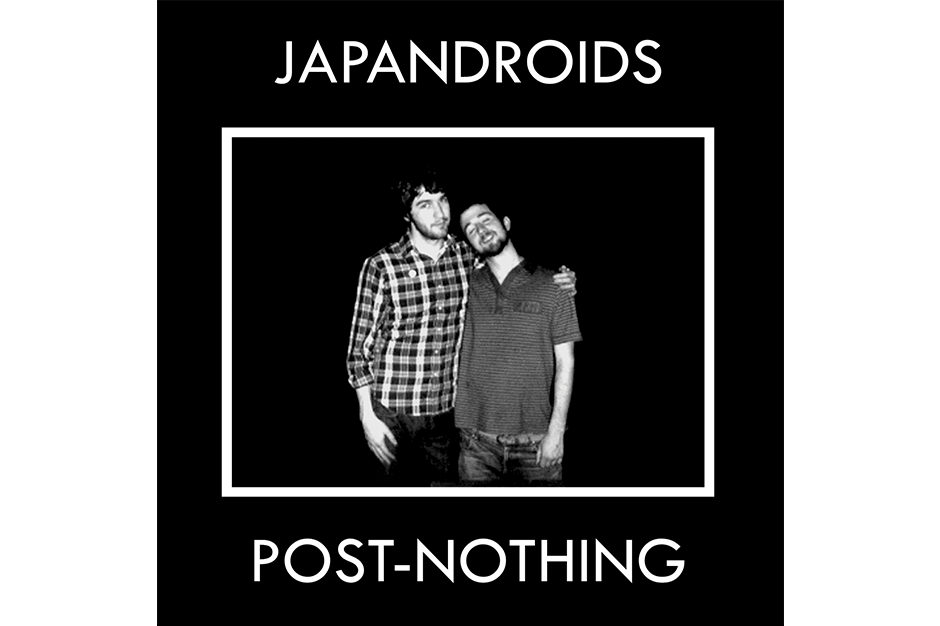 On their fantastically vital debut, singer-guitarist Brian King and drummer David Prowse unleash fuzzed-out chordal riffs and rampaging fills as they rage against the postadolescent realization that nights spent searching for warm bodies and cold beer will, and probably should, end. Each song explodes, but it's "Young Hearts Spark Fire," where the duo shout, "We used to dream, now we worry about dying," that makes growing up sound like the terrifying triumph it is. DAVID MARCHESE
27.Neko Case, Middle Cyclone (Anti-)
27/41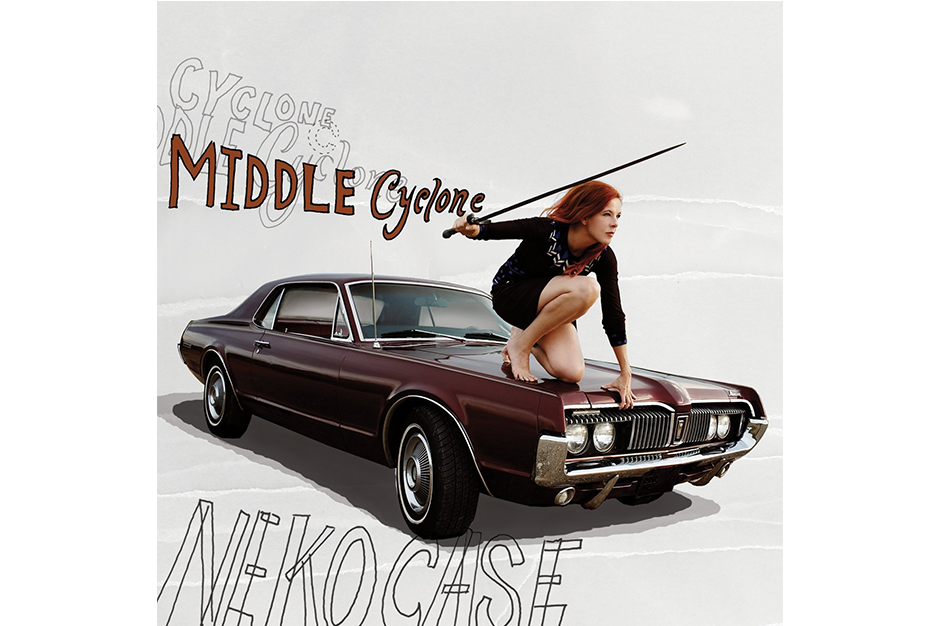 It's somewhat surprising that Neko Case took so long to make a loosely organized concept album about the wonderful and terrible power of nature. After all, no one else in her typically restrained alt-country milieu sings with the gale-force intensity that Case can't help but summon. Here, on the sometime New Pornographer's sixth solo effort, she describes herself variously as an animal, a tornado, and a man-eater, but she's not all danger and threat. Behind the heat, there's real soul. M.W.
28.Amadou & Mariam, Welcome To Mali (Because)
28/41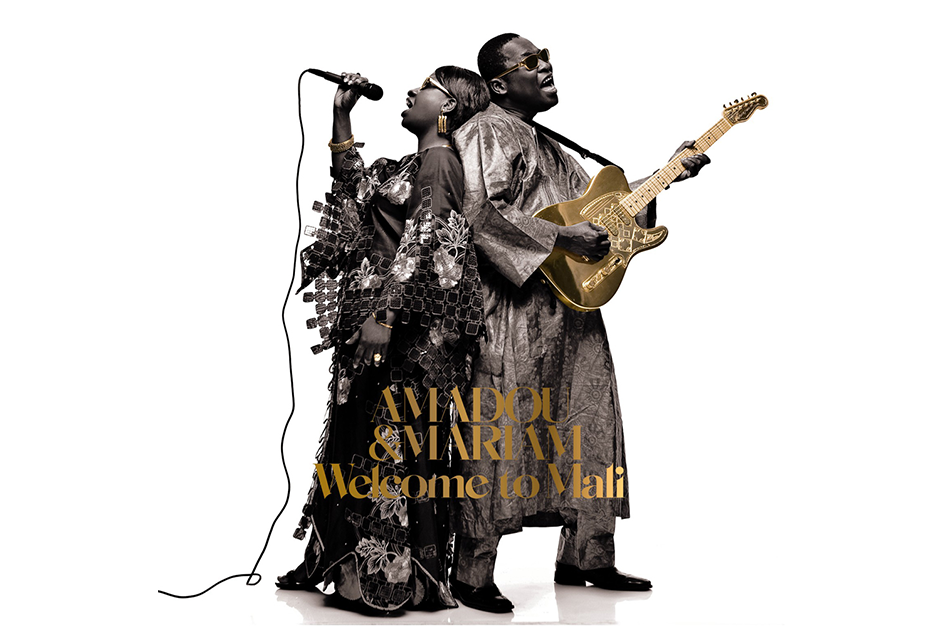 This blind Malian couple broke through to pop audiences with help from world-beat guerrilla Manu Chao on 2005's Dimanche à Bamako, which even scored them an opening slot with Coldplay. Here they continue spicing their propulsive West African blues with all manner of regional flavors, including an appearance by Somali-Canadian MC K'naan and spacey electronic doodles from Damon Albarn of Blur. As always, though, it's Amadou & Mariam's spine-tingling harmonies that make the music soar. M.W.
29.Jay Reatard, Watch Me Fall (Matador)
29/41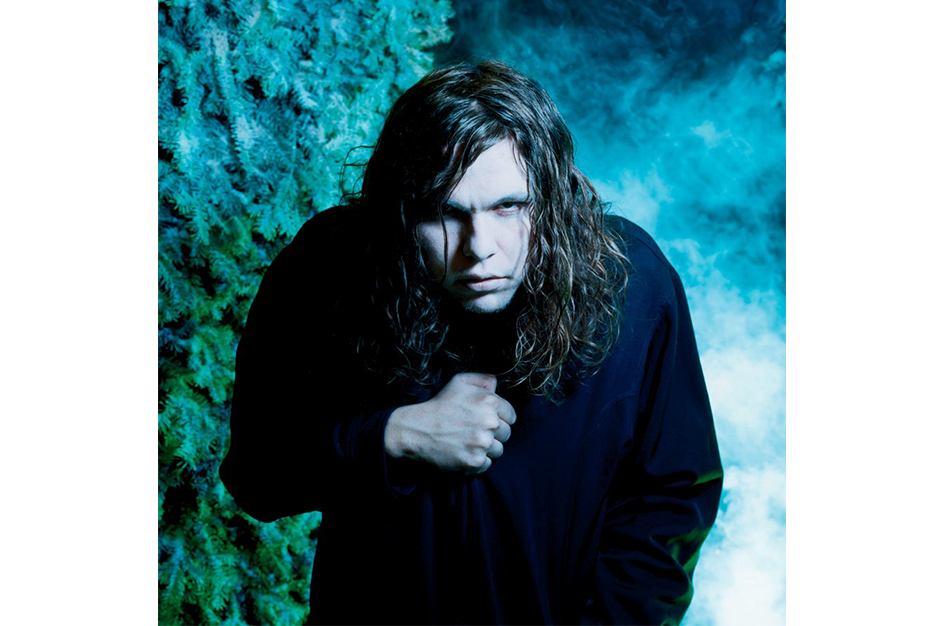 Jay Reatard spent much of 2009 being a pest, blowing Twitter raspberries and bickering with his former backing band. Good thing the brat is at his best when he's got someone to bug. With spiky Dubble Bubble melodies and four-chord cherry bombs, he's a kindred spirit to the Ramones and Buzzcocks, both of whom would've been proud to steal any of Watch Me Fall's peevish, platonically ideal punk tunes. Long may he annoy. DAVID MARCHESE
30.Ida Maria, Fortress Round My Heart (Waterfall)
30/41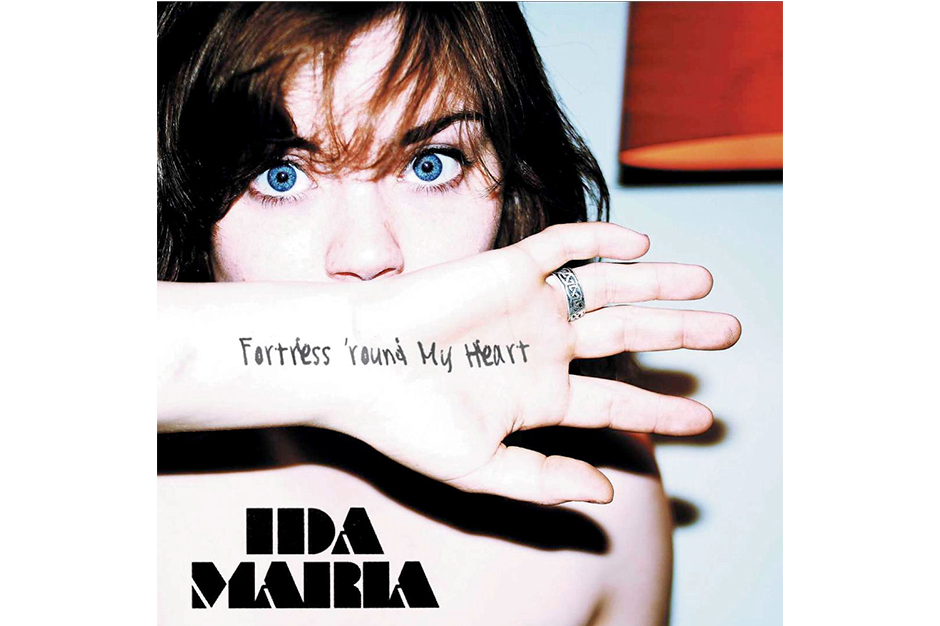 On one hand, this whiskey-throated 25-year-old Norwegian rocker is remorseful about being such a fuck-up ("Forgive me for running down your door"). On the other, if you're gonna buy the ticket, you better be ready to ride ("Oh my God, you think I'm in control?"). An entire album that feels like the moment just before the bartender calls for a taxi, Fortress Round My Heart is a celebration of raucous abandon, gratuitous nudity, and bad decisions. S.K.
31.Miles Benjamin Anthony Robinson, Summer of Fear (Saddle Creek)
31/41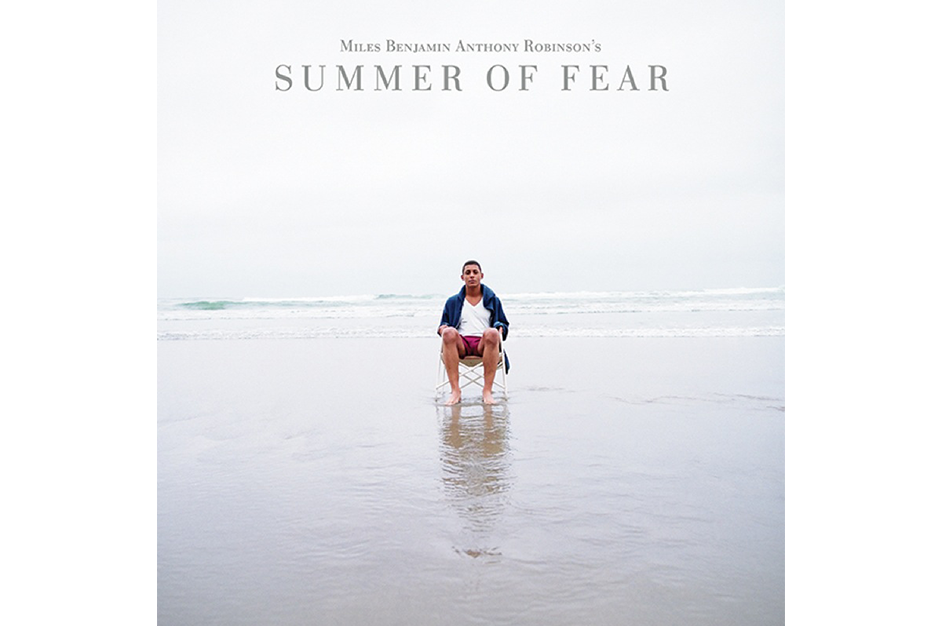 In his early days, Bob Dylan told tales of a life on the rails, with no home and no goals. He was bullshitting. For Robinson, the tale-telling is true: addiction, homelessness, desperation, all poured into a collapsing shell. Working with TV on the Radio's Kyp Malone, Robinson pores over Dylan, as well as Springsteen and Petty, coming out the other side with a mush-mouthed breakup record and a sharp valediction: all scruff, no bluff. S.F.
32.The Dead Weather, Horehound (Third Man)
32/41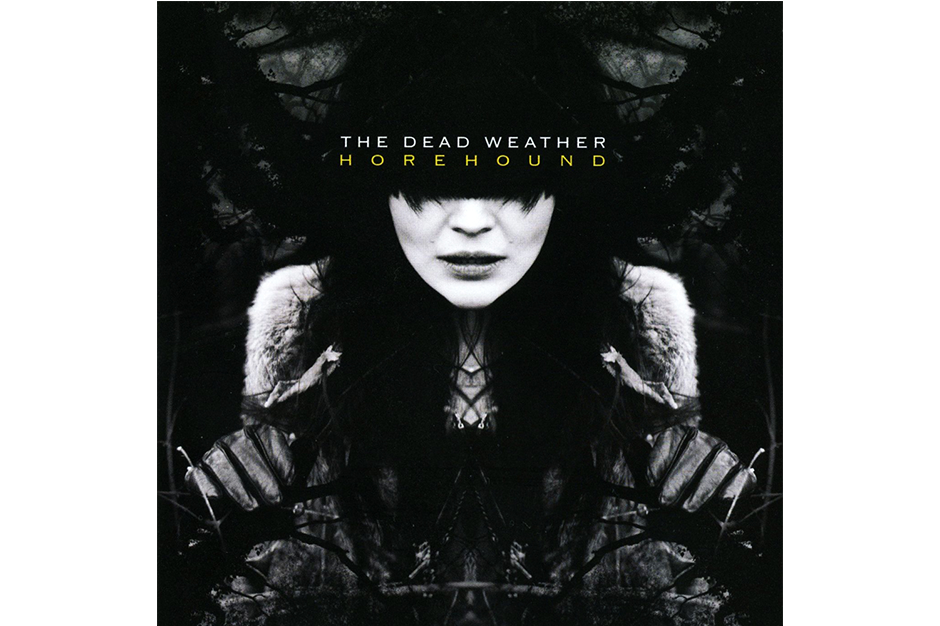 At some point, we're gonna start wondering if Jack White is just trying to distract us from the fact that the White Stripes have faded to black. Until then, though, we're happy to entertain his numerous side projects, especially if he keeps wheezing out funked-up voodoo-blooze slabs as sexy-creepy as the Dead Weather's crazy-dank debut. Word to the Detroit PD: If Meg White goes missing for a period of time, you might want to interrogate Alison Mosshart first. M.W.
33.Drake, So Far Gone (October's Very Own)
33/41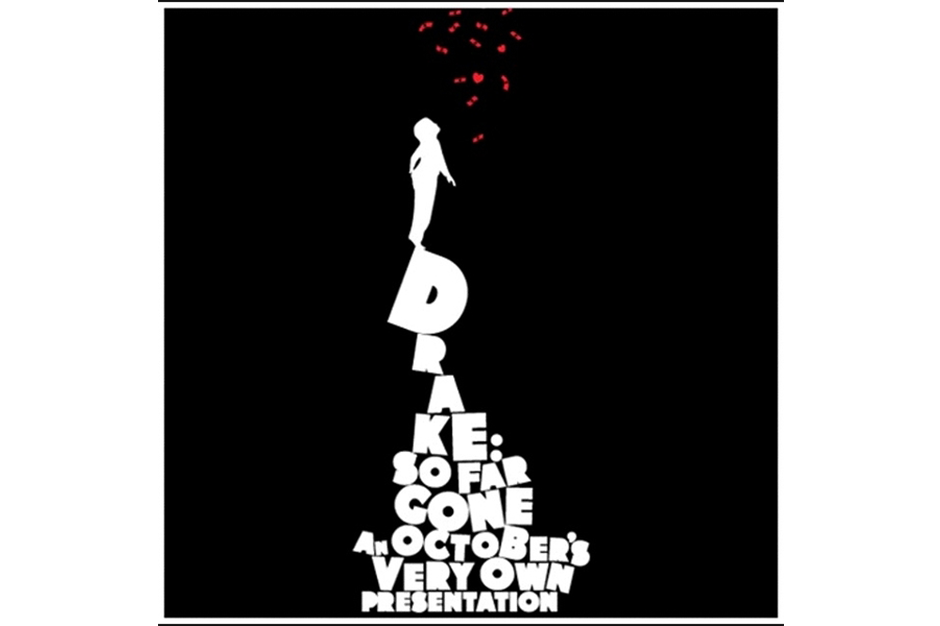 So Lil Wayne's protégé didn't drop his official album debut in time to compete with hyped 2009 releases by such next-generation peers as Kid Cudi and Wale. But with this mixtape, the former teen actor still won, coming on "fresher than a pillow with a mint on it" and detailing his naked ambition and sexual appetite (he will "make your pussy whistle") in a mesmerizing sing-rap style that suggests 808s & Heartbreak has become The Blueprint for a new hip-hop generation. M.W.
34.Florence and the Machine, Lungs (Island)
34/41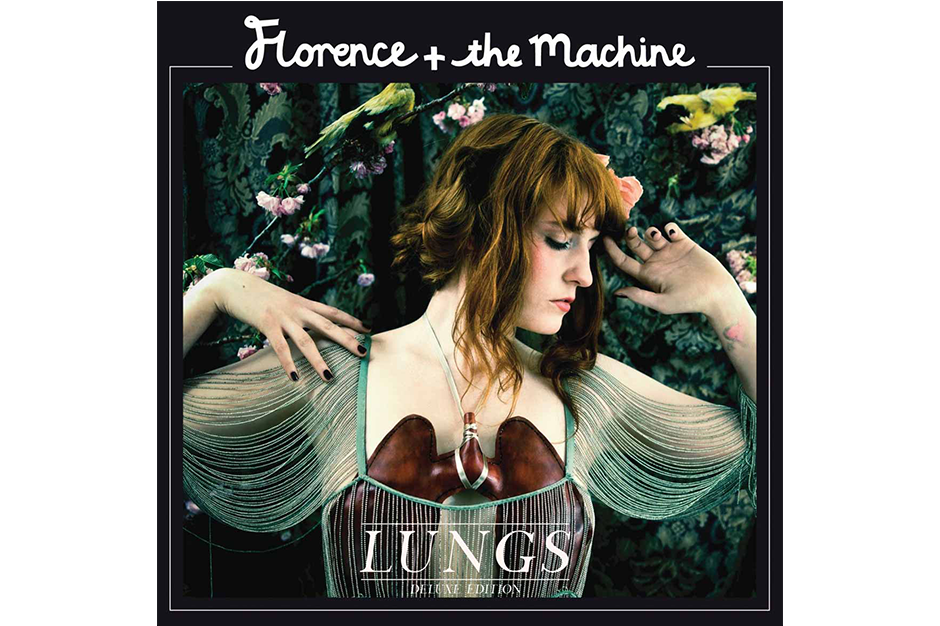 Plucky ingénues come and go: some with heavenly voices, some with natural magnetism and stage presence, some with a cache of catchy hooks. But all those elements in one package? That's why Florence Welch feels like such a jackpot. Much of her debut has a decidedly slick veneer, making '80s New Romanticism feel like a fresh clarion call; meanwhile, the inimitable come-on "Kiss With a Fist" hits with the primal immediacy of its title's promise. S.K.
35.Mos Def, The Ecstatic (Downtown)
35/41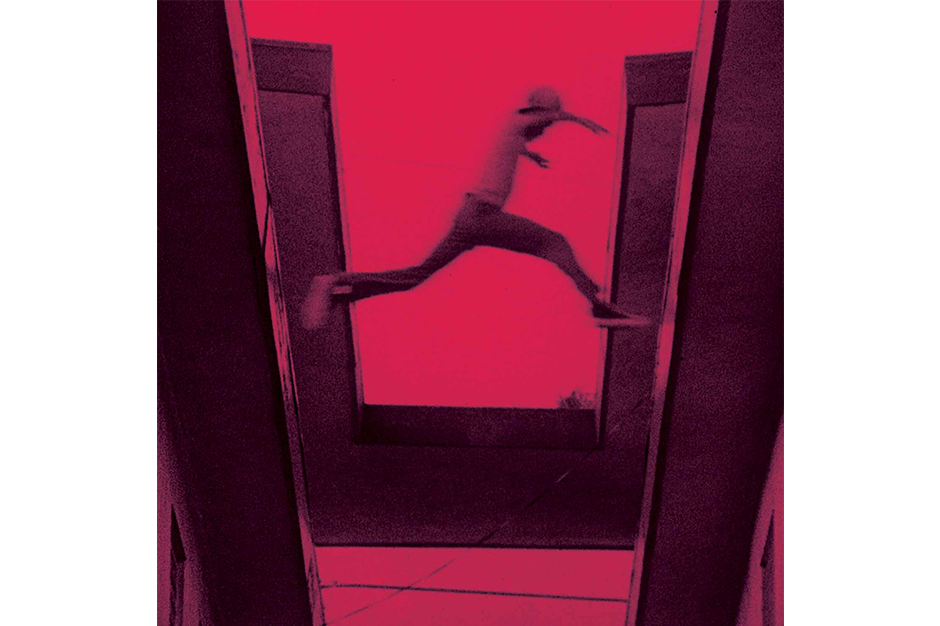 So many had given up on Mos Def as a musical force. But this album is unlike his indelible, song-driven 1999 debut, Black on Both Sides. It strives for a pan-global sound collage, incorporating the genre-defying mind drips of Madlib and Oh No, the electro bombast of French blog-house producer Mr. Flash, and Mos' own scattered Brooklyn-meets-Jupiter ruminations. Singing in Spanish, rapping with vigor, he discovers a powerful new side of himself. S.F.
36.Bat For Lashes, Two Suns (Astralwerks/Parlophone)
36/41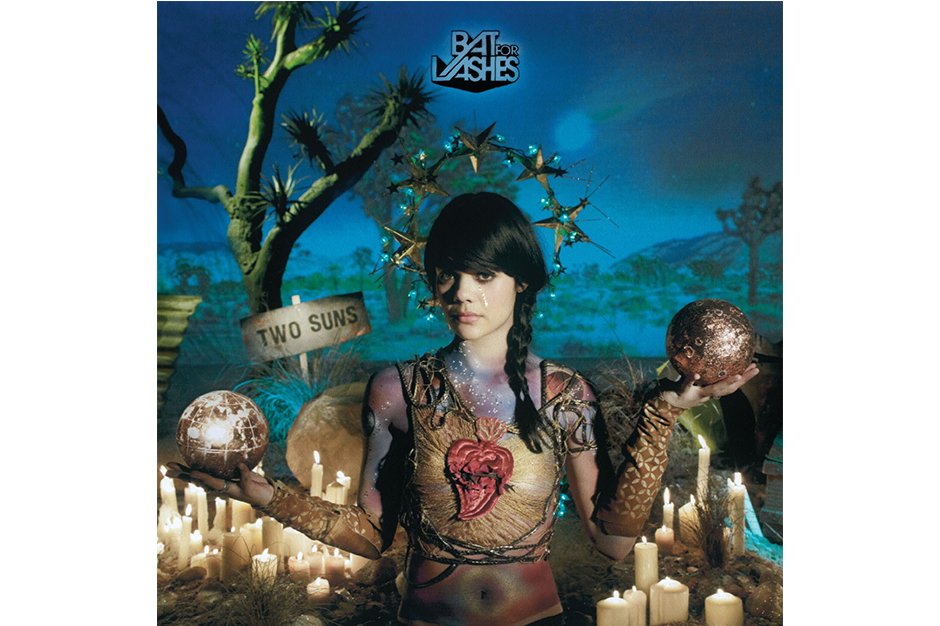 Few mortals could duet with avant-pop icon Scott Walker and match his operatic emotionalism, quaver for quaver. But London-born Natasha Khan (a.k.a. Bat for Lashes) does just that on "The Big Sleep," Two Suns' closing track — and it's riveting. So is the rest of her second album, as warm atmospherics combine with ambling beats and a devastatingly sensual voice that just washes you away. Consider her a slow-burn siren for our overheated times. DAVID MENCONI
37.Girls, Album (True Panther)
37/41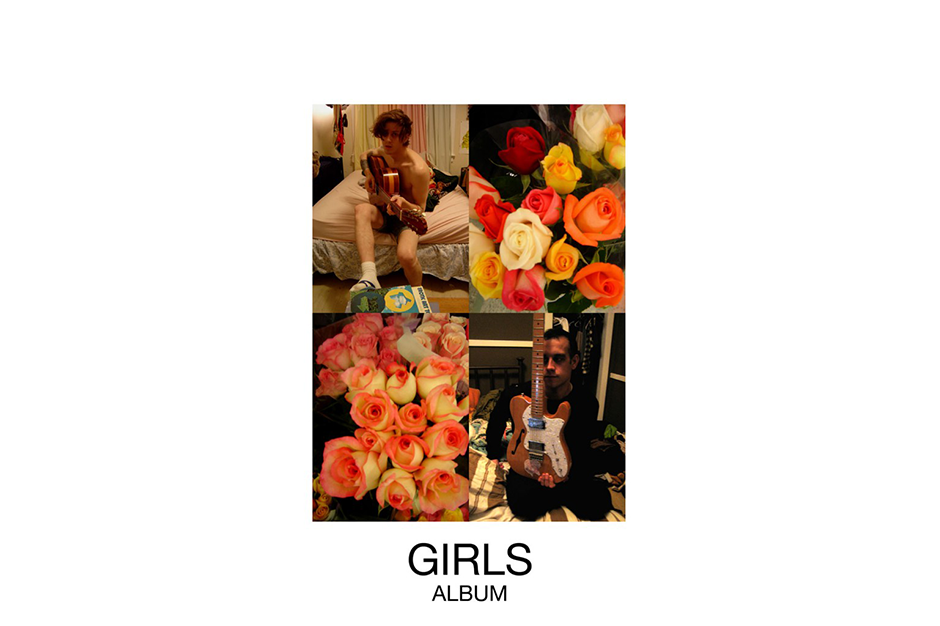 Pining for a pizza and a suntan and to be somebody's friend forever, Christopher Owens innately understands the psychic value of everyday pleasures. His raspy, 3 A.M. Roy Orbison croon (made almost mystical by his unlikely origin story) forges a dazzling debut that hazily evokes 1959 without the greaser-kitsch baggage. From the sleepy-eyed epic "Hellhole Ratrace" to the wistful "Summertime," Album revels in the fog between the party and the hangover. S.K.
38.Grizzly Bear, Veckatimest (Warp)
38/41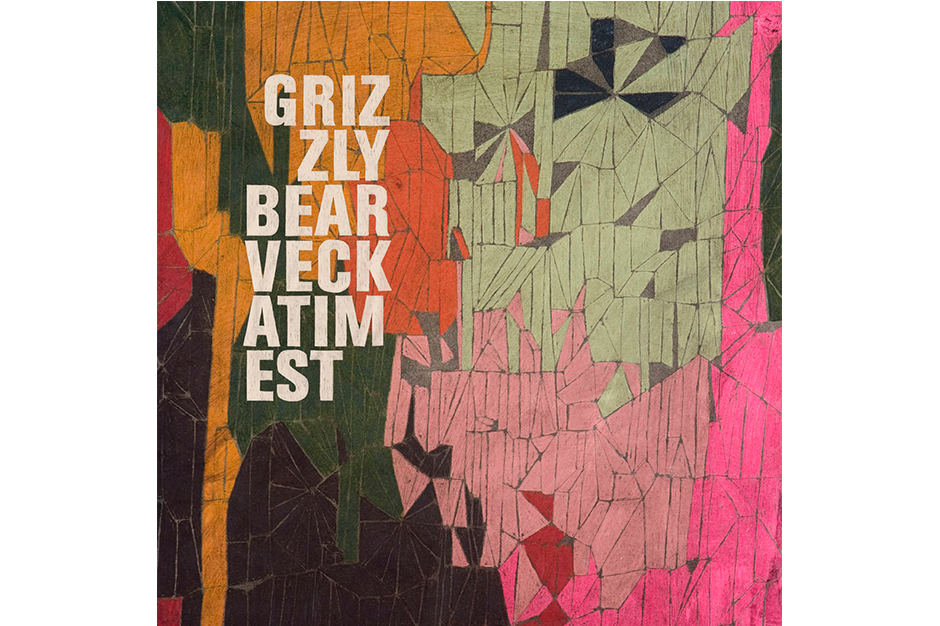 Transposing Brian Wilson's heart-of-darkness take on California dreamin' to Brooklyn's grittier environs, Grizzly Bear's third full-length is a coldly beautiful gem. Singer-guitarist Ed Droste and crew render every sonic detail in the deepest earth tones of gothic prog-folk Americana, seamlessly meshing hooks, harmonies, and delicately ambient orchestration. Veckatimest plays as one long suite, like an evocative soundtrack to a monochromatic documentary about a serial killer who walks among us, smiling. DAVID MENCONI
39.Phoenix, Wolfgang Amadeus Phoenix (Glassnote/Loyauté)
39/41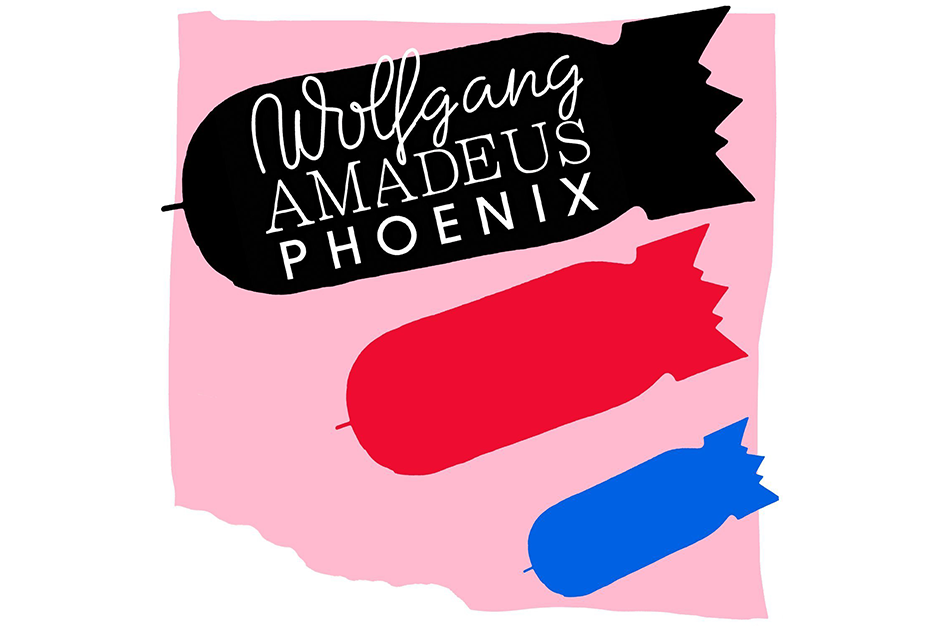 In 2009, when Phoenix played Wolfgang's "Love Like a Sunset" live, singer Thomas Mars would lie onstage, spread his arms, and bask in his bandmates' radiant surge. With that gesture, he mirrored the album's ecumenical genius and its embrace by everyone from automakers to indie flaneurs. Urgent guitar pop and buoyant melodies cohabited brilliantly with Euro-disco propulsion and Mars' enticing lyrical pastiche. Cool was good. Warm was great. Together, they were irresistible. DAVID MARCHESE
40.Yeah Yeah Yeahs, It's Blitz! (Interscope)
40/41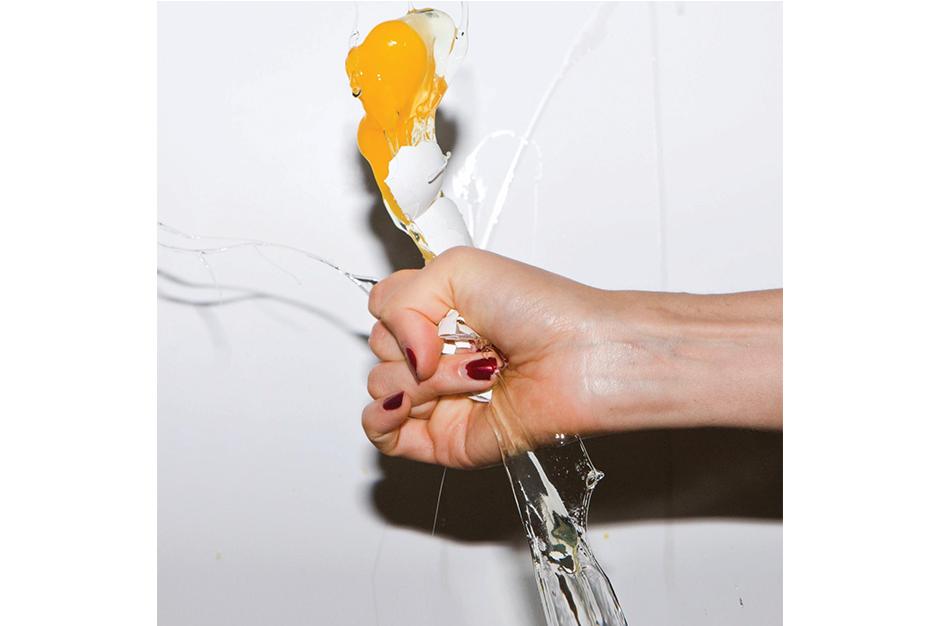 Maybe the beloved-guitar-band-ditches-the-guitar hype was oversold, or the shift to spazzy dance rock from spazzy garage rock was simply in keeping with the band's reckless character. But It's Blitz! did what a third album should: push a successful formula in a thrillingly risky direction. "Heads Will Roll" and "Zero" were ready for the floor, but "Skeleton" and "Hysteric" had enough "Maps" in their DNA to remind us that Karen O and the kids are all heart. S.K.
41.Animal Collective, Merriweather Post Pavilion (Domino)
41/41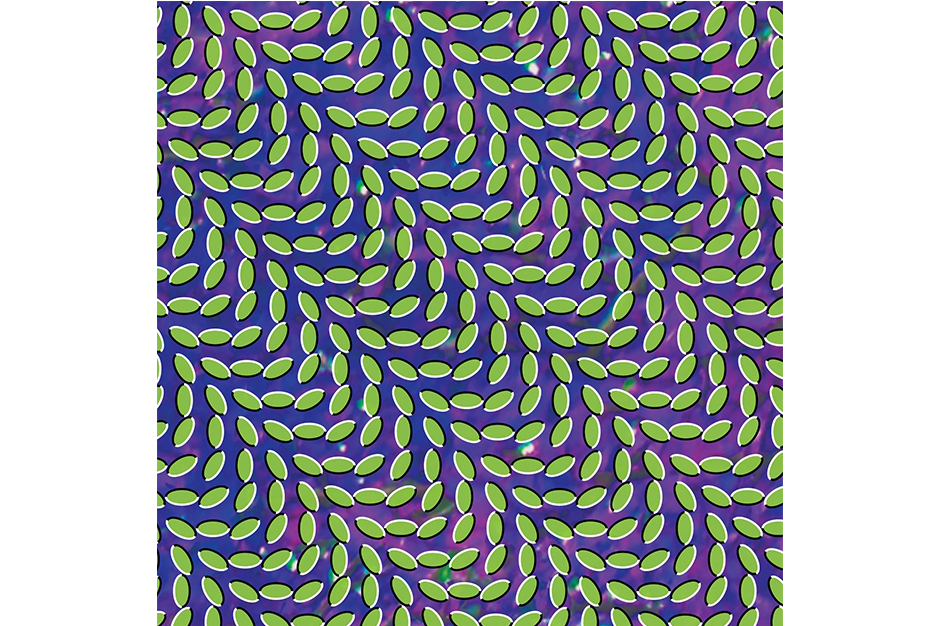 When advance copies of Merriweather Post Pavilion, Animal Collective's ninth studio album, first circulated in late 2008, the group was still widely considered a freak-folk curio, an arty sideshow for devotees, a would-be jam band that refused to jam. Crabby rock fans dismissed them as mere "hipster" avatars — liberal-arts farceurs/record-store clerks frolicking in face paint and talking openly of "soundscapes."
Then people actually heard the record. From the moment keyboardist-guitarist Dave "Avey Tare" Portner mused, "If I could just leave my body for a night," and the pastoral swell of opening track "In the Flowers" became a shuddering swirl of beats, the group entered a headier realm. Melodies swooped and swooned. Ambient interludes teased and mesmerized. Bass bubbled and boomed. The squishy acoustic nature walks and harsh abstractions of the past had receded.
Like Primal Scream's Screamadelica or Radiohead's OK Computer, Merriweather was a seamless reinvention, like transforming an intriguing display into a defining tableau. But unlike those bands, who used electronic music to reshape trad-rock tropes, Animal Collective absorbed the rhythmic kick of house, hip-hop, techno, dub, etc., to coax those baffled by their more avant digressions. "We talked about the bass a lot," says Portner. "We knew a lot of the rhythms on our records in the past were disjointed, and we wanted to try to achieve that banging excitement where people are amped and dancing."
While Merriweather invoked dance music's escapist pulse, many of the album's most memorable songs ("My Girls," "Bluish," "Brother Sport") were also rooted in a palpable yearning for the connection and security of family. Themes of death, birth, marriage, childhood, and parenthood reverberated from virtually every track. A choral refrain like "Are you also frightened?" bubbled with a communal joy.
The band members themselves were trying to maintain a familial connection. Natives of suburban Baltimore and later based in Brooklyn, they've lived apart for a few years — Portner in Manhattan; singer-percussionist Noah "Panda Bear" Lennox in Lisbon, Portugal; and sound collagist Brian "Geologist" Weitz in Washington, D.C. To reimagine themselves as essentially an all-electronic trio — in part inspired by Panda Bear's own sample-heavy, Pet Sounds postcard Person Pitch — they sought out an engineer, Ben Allen, who possessed a notably eclectic résumé (Gnarls Barkley collaborator, former staffer at Diddy's Bad Boy Records, indie-rock guitarist). He suggested they hole up at Sweet Tea Studios, a cozy refuge in Oxford, Mississippi, where the threesome also rented a group house.
The Bucolic Southern atmosphere, Sweet Tea's trove of gear, and Allen's expertise in blending beats and vocals somehow combined to conjure an album like none before — a ravelike odyssey that celebrated domestic bliss. "I think it's the most human of our records," says Portner. "On our other stuff, there was always this alien-world aspect we were trying to push. Merriweather is more personal and cuts to the point. Lyrically, the songs all reflect what we were dreaming of, what we were sad or happy about at the time. It's very transparent."
Like 2007 or 2008, only more so, 2009 was a year in which music felt like a particular aesthetic choice or activity — the "little group" of the like-minded invoked in "Smells Like Teen Spirit" has become an ever-tinier series of satellite cliques. But that doesn't mean the music itself was less revelatory. Merriweather 's U.S. sales of 130,000-plus pale next to the millions of, say, Taylor Swift or Lady Gaga, but the aural and emotional world the album created was undeniably vast. And the group's playfully psychedelic live performances shamed U2 for a transporting spectacle.
Animal Collective always claimed an affection for pop music, but their warped perspective on it was often perversely willful. Now Portner observes amid the kaleidoscopic daze of Merriweather's "Taste": "I like their clothes and their charming ways / But what I really want is a simple place." Who, really, can't relate to that? CHARLES AARON