The Stooges' Raw Power has returned.
On Saturday, original Stooges guitarist James Williamson performed with Iggy Pop and Co. for the first time in over 35 years, effectively reuniting the lineup that recorded the band's 1973 benchmark Raw Power for a high energy 18-song set at Sao Paolo, Brazil's Planeta Terra Festival. Watch video of "Search and Destroy" below.
Williamson, who left the band in 1974 to peruse a career in personal computers, returned after the death of late axeman Ron Asheton.
The Brazil gig is just a warm-up show with Williamson. Iggy recently announced that the proto-punks are rehearsing for a 2010 world tour, for which two UK dates have already been announced.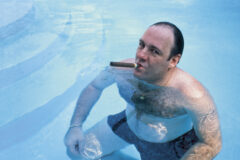 Below, watch the 61-year-old Iggy wiggle and jump around stage — and hear Williamson really rip on around the 1:53 mark. To watch more videos of the performance, visit Wiliamson's MySpace page.
WATCH: The Stooges "Search and Destroy"
https://www.youtube.com/embed/Pj90yF0GZII