On the Scene: Los Angeles
1.Little Boots, the Roxy Theatre
1/14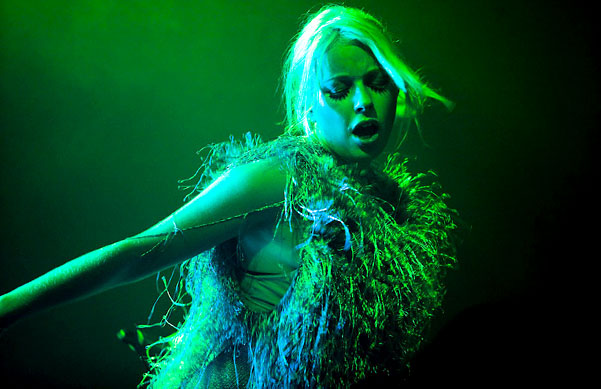 Touring the States behind her Illuminations EP, up-and-coming British electro-pop darling Little Boots (Victoria Hesketh to her family) caused an audience switcheroo at this show at L.A's famed Roxy Theatre. "Usually at shows it's the girls in the crowd who are yelling and trying to take pictures of the singer," says photographer Erik Voake, who snapped all the shots in this gallery, "But at this show, the front row was all dudes with cameras." Hands, Little Boots debut full length, is due for U.S. release later this year. -- Written by David Marchese
2.Little Boots, the Roxy Theatre
2/14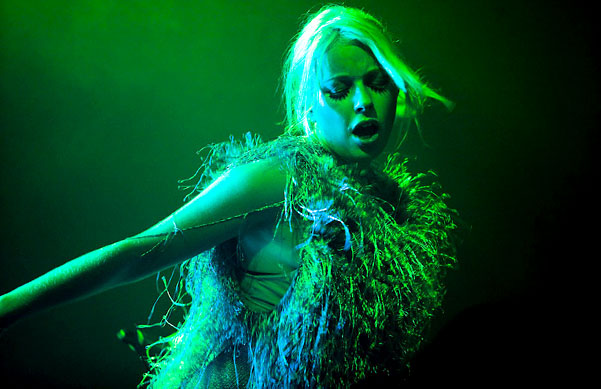 Touring the States behind her Illuminations EP, up-and-coming British electro-pop darling Little Boots (Victoria Hesketh to her family) caused an audience switcheroo at this show at L.A's famed Roxy Theatre. "Usually at shows it's the girls in the crowd who are yelling and trying to take pictures of the singer," says photographer Erik Voake, who snapped all the shots in this gallery, "But at this show, the front row was all dudes with cameras." Hands, Little Boots debut full length, is due for U.S. release later this year. -- Written by David Marchese
3.My Chemical Romance, the Roxy Theatre
3/14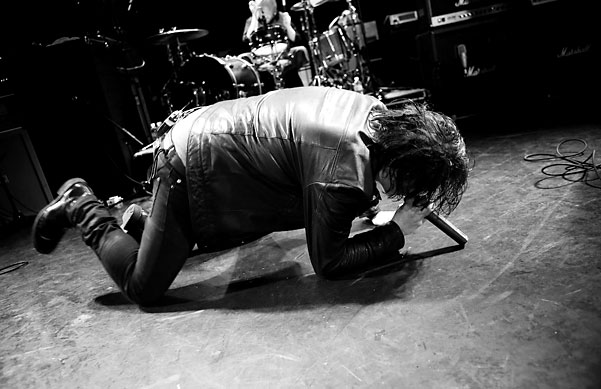 Before flying across the Pacific for a series of Japanese concerts, emo heroes My Chemical Romance played two warm-up gigs for an audience of fan club members and radio contest winners at the 500-capacity Roxy. "People were camping out in front of the theater the night before the show because they wanted to get in first and get a spot near the stage," says Voake, who surely earned some emo envy by strolling in with a photo pass. At the Roxy gig, the band premiered three new songs, including one with the curious name "Death Before Disco."
4.Tommy Lee, Slash, and the Cult's Billy Morrison (from right), House of Blues
4/14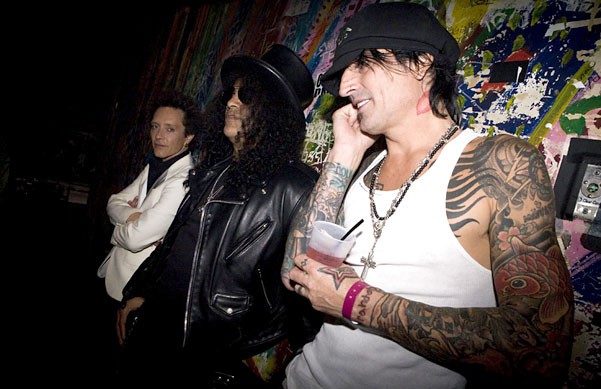 Voake captured these three L.A. hard rock icons backstage at a tribute event honoring Ozzy Osbourne. "This picture really captures these guys' individual personalities," says Voake. "Tommy Lee on the cellphone with a drink in his hand, Slash just chilling out, and Billy looking for a camera."
5.Scott Weiland, the Roxy Theatre
5/14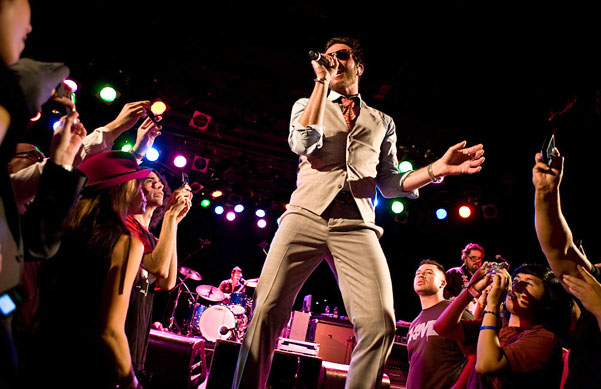 The erstwhile Stone Temple Pilots frontman played this show to help celebrate the launch of the clothing line he designed for the English Laundry label. "There was a fashion show first, then Scott came out and did his thing," explains Voake. A second launch party/show was held a few weeks later in Miami.
6.Burning Brides, the Viper Room
6/14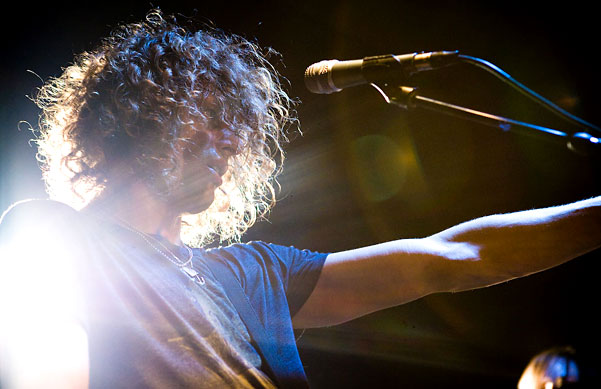 Fuzzy memories lured our photographer to this gig at the Viper Room -- the formerly Johnny Depp-owned venue where River Phoenix suffered his fatal overdose in 1993. "I hadn't seen the Burning Brides play in like ten years," says Voake of the Philadelphia stoner-metal trio. "So when I found out they were going to play at the Viper Room, I knew I wanted to shoot them." The band's most recent album, Anhedonia, was released in 2008.
7.Shwayze, Sunset Strip Music Festival
7/14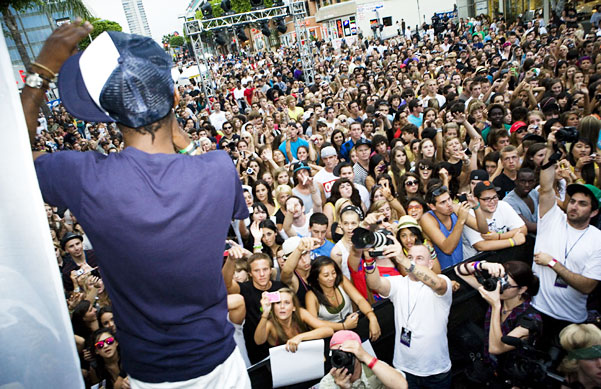 For the first time in the event's history the Sunset Strip music festival spilled out of the clubs and onto the street. "I wanted to include this shot because it really gives you a sense of how jammed the festival grounds were," says Voake, who was shooting from onstage while local party-rappers Shwayze performed. "This is L.A., so normally the space you're looking at is full of cars stuck in traffic. It was crazy to see it full of people instead."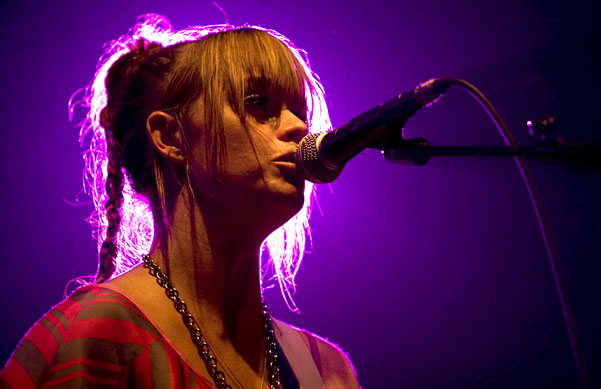 Even though cheeky electronic duo BoomKat consists of actress Taryn Manning and her sister Kellin, Voake insists it's no vanity project. "She puts on a real rock show. This picture is sort of a quiet moment, but later on dancers came out and they did a whole choreographed routine!" BoomKat's second album, A Million Trillion Stars, came out in March.
9.The Pricks, the Roxy Theatre
9/14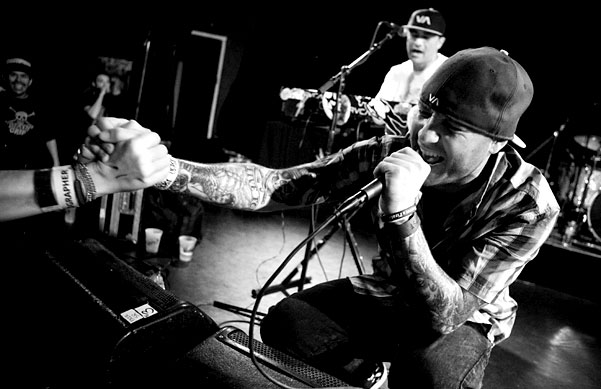 L.A. hardcore punk rockers the Pricks are a Southern California specialty, explains Voake. "Every part of the country has a band like them -- who have a devoted fanbase and draw good crowds at home, but are sort of unknown everywhere else."
10.Unwritten Law, Sunset Strip Music Festival
10/14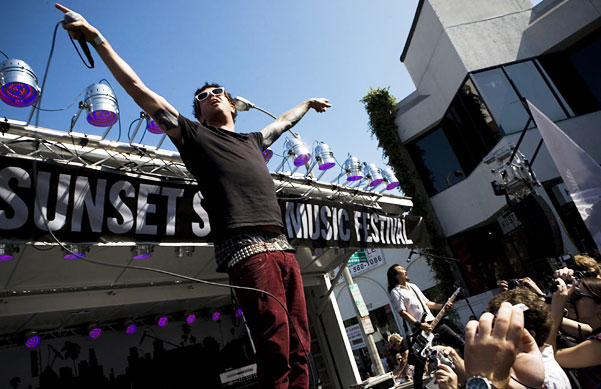 San Diego alt-rockers Unwritten Law have been going at it since 1990. The band's most recent album, 2008's Live and Lawless, recorded at the Key Club in Hollywood, attempted to capture the sizzle the quartet brings to its shows. "[Singer Scott Russo] just knows how to get the crowd involved the whole time. I think you get a sense of that from this photo."
11.Weezer, the Roxy Theatre
11/14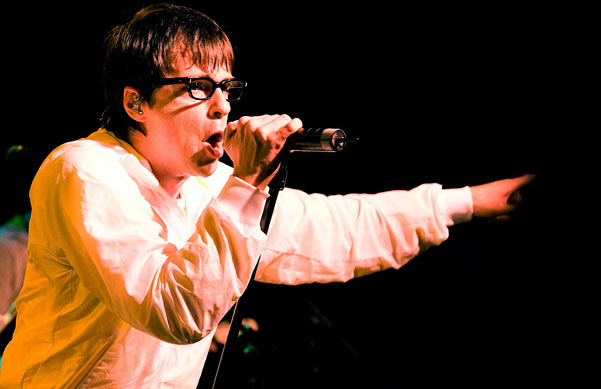 Weezer played this uncharacteristically small venue as part of a joint Yahoo! Music/ Guitar Hero 5 promotion. In addition to nerd-rock standbys like "Buddy Holly" and "Pork and Beans," the band also played new songs "(If You're Wondering If I Want You to) I Want You To" and "I'm Your Daddy" along with a cover of the Clash's "Should I Stay or Should I Go." Voake's takeaway? "Rivers Cuomo looks a lot like Rick Moranis."
12.Camp Freddy, House of Blues
12/14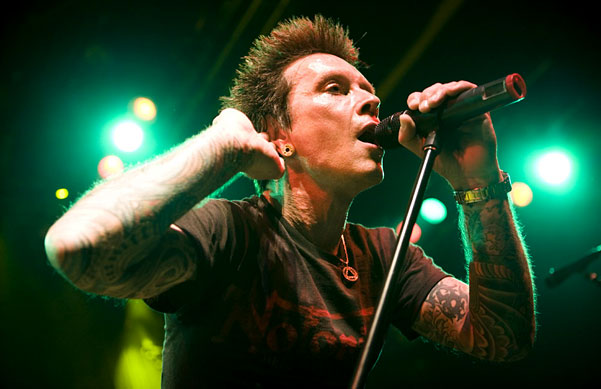 All-star cover band Camp Freddy, which features the Cult's Billy Morrison [pictured here], Jane's Addictions' Dave Navarro, and ex-Guns 'N Roses drummer Matt Sorum, among others, was playing the House of Blues as part of an Ozzy Osbourne tribute. But it was Morrison who caught our photographer's eye. "He's such a ham," says Voake. "He'll literally walk from photographer to photographer and pose for each one."
13.Talib Kweli, Key Club
13/14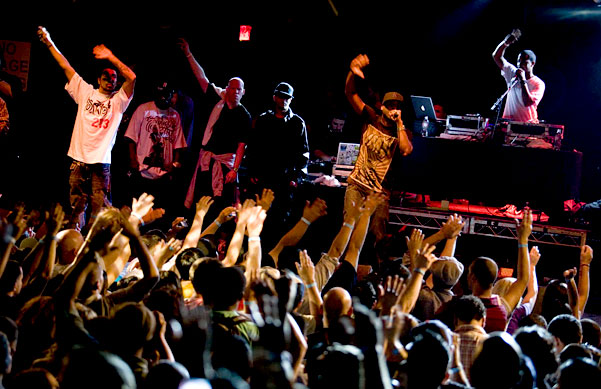 Currently working on his fourth solo album, Prisoner of Consciousness, ex-Black Star rapper Talib Kweli [he's the one in the black and gold t-shirt] kept his stage cluttered with hypemen and fellow MCs for the whole of his show -- much to Voake's delight. "It's nice to have shots that aren't just crisp photos of a singer," he says. "The way that the crowd is waving along with Talib shows the energy that was in the club that night and the dynamic he had with the crowd."
14.Ozzy Osbourne, Sunset Strip Music Festival
14/14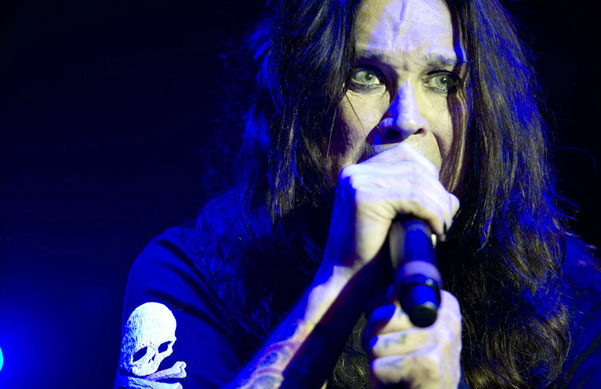 Headlining the Sunset Strip Music Festival, the 60-year-old metal master proved that he's still more than just a doddering reality TV Dad. "You'd see him walking around backstage," says Voake, "and he seemed kind of old. But then he gets up there and the adrenalin gets going and it's like he's 30 again. It's amazing."