20 Fall Albums That Matter Most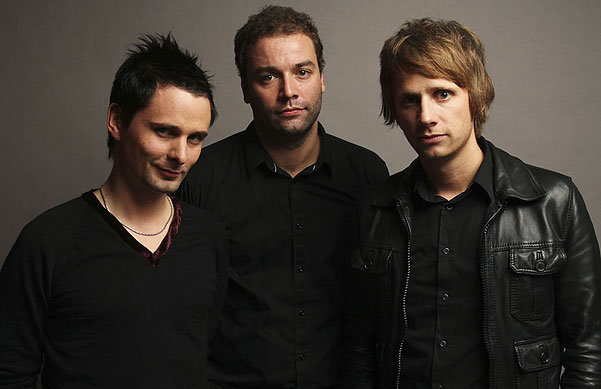 THE RESISTANCE (Warner Bros.)
Release Date: September 14
The Skinny: These Brits play football stadiums and star in Guitar Hero but largely remain ciphers to American audiences, perhaps due to an emphasis on ostentatious riffs over immediate hooks and their lack of an indelible anthem (2006's "Supermassive Black Hole came closest). The Resistance doesn't shy from the challenge, further amping up their symphonic ambitions on epic throwdowns like "United States ofEurasia (+ Collateral Damage)."
Fast Fact: Bellamy claims that the title track (already a No. 1 Alternative radio hit) is a retelling of the love story between the characters Winston Smith and Julia in George Orwell's 1984.
BY CHARLES AARON
LISTEN: Muse, "Uprising"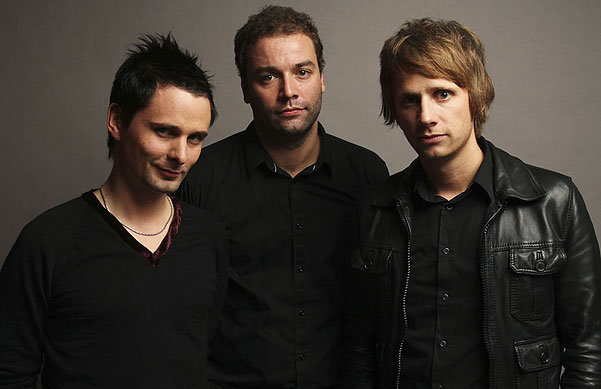 THE RESISTANCE (Warner Bros.)
Release Date: September 14
The Skinny: These Brits play football stadiums and star in Guitar Hero but largely remain ciphers to American audiences, perhaps due to an emphasis on ostentatious riffs over immediate hooks and their lack of an indelible anthem (2006's "Supermassive Black Hole came closest). The Resistance doesn't shy from the challenge, further amping up their symphonic ambitions on epic throwdowns like "United States ofEurasia (+ Collateral Damage)."
Fast Fact: Bellamy claims that the title track (already a No. 1 Alternative radio hit) is a retelling of the love story between the characters Winston Smith and Julia in George Orwell's 1984.
BY CHARLES AARON
LISTEN: Muse, "Uprising"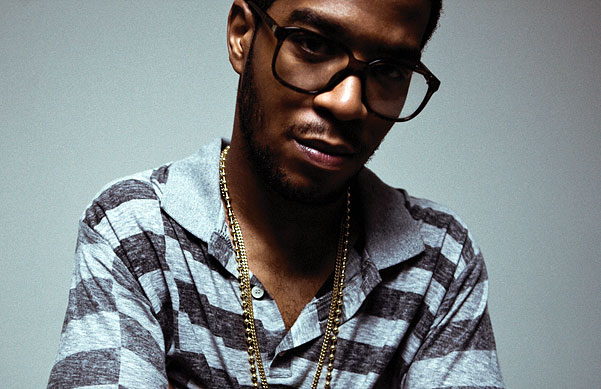 MAN ON THE MOON: THE END OF DAY (G.O.O.D./Universal Motown)
Release Date: September 15
The Skinny:Coming off his hit singles -- the intoxicatingly slouchy "Day 'N' Nite" and perkier pop tweak "Make Her Say" (produced by mentor Kanye West and featuring a sample of Lady Gaga's "Poker Face") -- Cleveland MC Scott Mescudi tries to build an entire album around his haunted "lonely stoner" persona. Reaching out to the hipster diaspora, Cudi also welcomes (minor) contributions from Ratatat and MGMT.
Fast Fact: The album, supposedly the first of a Man on the Moon trilogy (tentativel subtitle for the second installment: Ghost in the Machine), is divided into five "acts," narrated by Common.
LISTEN: Kid Cudi, "Day N Nite"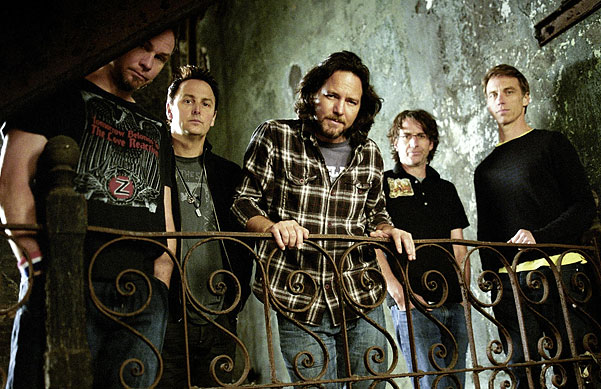 BACKSPACER (Monkeywrench)
Release Date: Sept. 20
The Skinny:One might expect Pearl Jam, with its members well into their 40s, to go all jammy and rootsy and comforting (considering their graying fan base). But the group's ninth album is comforting in a different way -- a concise, 37-minute growl of self-assured defiance. Enabled by the return of producer Brendan O'Brien, who oversaw PJ's best '90s work, it reaffirms their relevance as a rouse-the-masses rock entity. "The Fixer" flexes a nimble guitar churn and yeah yeah yeah chorus that makes it their most viscerally satisfying single since "Given to Fly."
Fast Fact: This is the shortest Pearl Jam album ever.
WATCH: Pearl Jam, "The Fixer"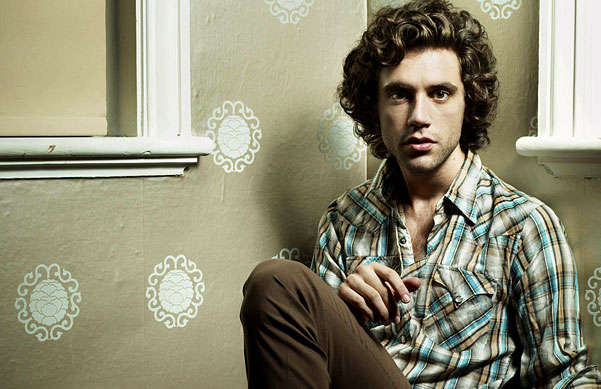 THE BOY WHO KNEW TOO MUCH (Casablanca/Universal)
Release Date: September 21
The Skinny:Though he sometimes seemed in danger of amusing himself to death on 2007's Life in Cartoon Motion (which sold five million copies worldwide), Mika Penniman's Technicolor cabaret pop earns its glee-club frolicking on this more fully realized follow-up. First single "We Are Golden" is a celebratory romp, but the undeniable, bleacher-stomping choruses don't stop there. Then the I-wish-I-was-Elton-John-so-bad-I'm-gonna-pee-my-hot-pants ballads finish you off.
Fast Fact: "We Are Golden" features the Andrae Crouch Gospel Choir, who refused to sing the line "Don't give it up when you're young and you want some."
LISTEN: Mika, "Blame It on the Girls "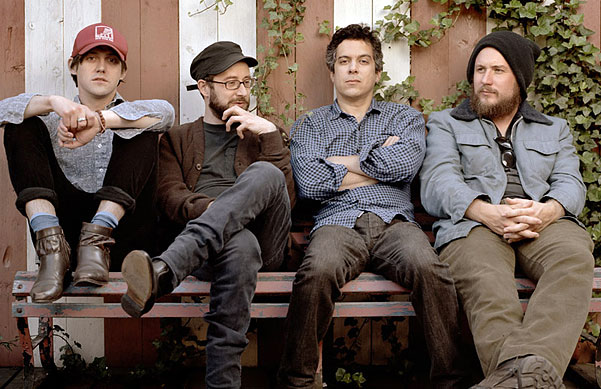 MONSTERS OF FOLK (Shangri-La)
Release Date: September 22
The Skinny:Less a supergroup than a rootsy indie-rock poker game with A-list players. My Morning Jacket's Jim James, She & Him's M. Ward, Bright Eyes' Conor Oberst and Mike Mogis (who produced at his Omaha, Nebraska in-house studio) all bring fairly stellar songs to the table, ante up, and settle into for a handful of tourney-competitive hands. The actual collaborative process is sometimes hard to parse -- but individual moments flicker beautifully (James' "Dear God," Oberst's "Ahead of the Curve," and Ward's "Sandman, the Brakeman, and Me").
Fast Fact: The record has been germinating since 2004, when the foursome wrapped up a package tour entitled "Monsters of Folk."
LISTEN: Monsters of Folk, "Say Please"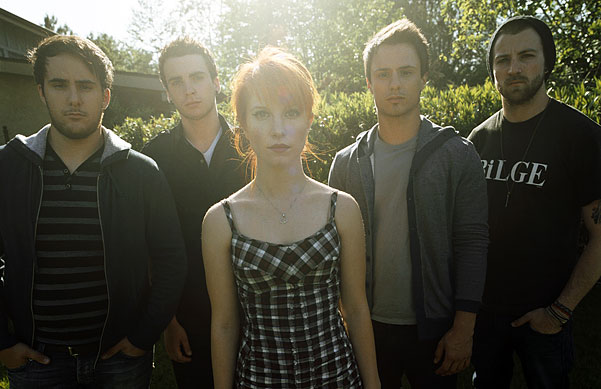 BRAND NEW EYES (Fueled by Ramen)
Release Date: September 29
The Skinny:Hayley Williams may be a good Christian girl from suburban Nashville, but she's also the most self-assured ballbuster in rock'n'roll, with a searing, soaring voice and no patience for phonies. On Paramore's follow-up to 2007's Riot!, which earned the band a Grammy nod, she lashes out with renewed intensity, as her mates pound and thrash and somehow manage to keep up. Though breakup rumors swirled at one point, Williams and Co. appear committed to being more than an emo footnote.
Fast Fact: Though the album is impressive (even the power ballad comes off), their unreleased acoustic, intrastate cover of Kings of Leon's "Use Somebody" is perhaps the band's most winning recent moment.
LISTEN: Paramore, "Ignorance"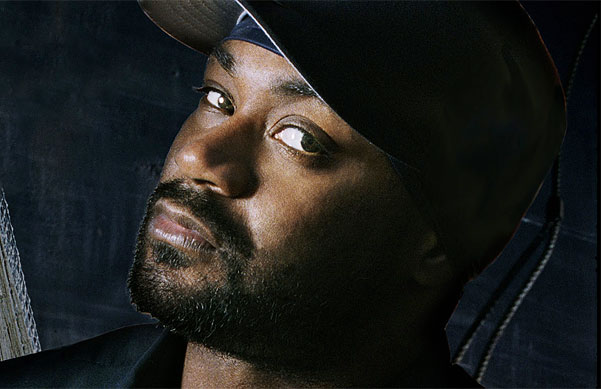 GHOSTDINI: THE WIZARD OF POETRY IN EMERALD CITY (Def Jam)
Release Date:September 29
Why It Matters:The most formidable (and eccentric) yarn-spinner in hip-hop essays a self-consciously "R&B" joint for his 10th album, but it's far from a series of "All That I Got Is You" tearjerkin' retreads. Ghost is funny, profound, sexist, feminist, delusional, joyful, and on the single "Baby," drops perhaps the most honest appraisal of a shit-talkin' gangsta/playa trying to act responsibly and respectfully towards his baby's mama.
Fast Fact: Ghost has remarked that if Natalie Portman likes "dirty rap" (which she confessed recently to Interview), then The Wizard of Poetry track "Stapleton Sex" is for her (sample lyric: "You can put my dick in your mouth and play with my nuts? / But before I bust, babe, I think I'll cum in your butt"). Aww, ain't that sweet.
LISTEN: Ghostface Killah, "Baby"
CRASH LOVE (Interscope)
Release Date: September 29
The Skinny:No matter what doorway they've darkened -- from Gilman Street flea pit to Warped Tour corporate halfpipe to sunny summer festival expanse -- these Bay Area punk lifers have been an impassioned wolfpack baying at the night sky. And on their eighth album, they're somehow more epically bummed than ever, even enlisting their fanclub (the Despair Faction) to wail along. Frontman Davey Havok may draw the spotlight with his agonized androgyny, but guitarist Jade Puget is the band's throbbing black heart.
Fast Fact: One of the album's rare groove-oriented tracks, "Veronica Sawyer Smokes" references Winona Ryder's character in the teen black comedy Heathers.
LISTEN: AFI, "Medicate"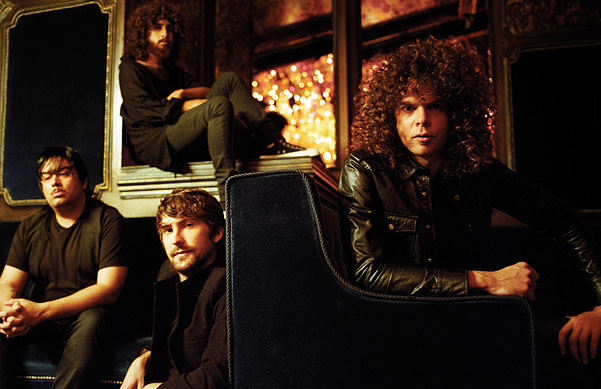 COSMIC EGG (Modular/Interscope)
Release Date: October 13
The Skinny:After the international success of the band's 2005 debut, singer-guitarist Andrew Stockdale ditched the other two dudes you couldn't name for three new guys you'll never name, but the Aussie blues-metal trio's fresh configuration feels like a jumpstart. Cosmic Egg is more hips than hair, at least musically—the guitars swing, the ballads sway, the drums thunder, and the lyrics are corny as fuck. But Stockdale, for all his earnest '70s aping, can summon the riff gods on command.
Fast Fact: During the recording of the album in Los Angeles, Stockdale met up with Guns N' Roses guitarist Slash, though none of the duo's collaborations ended up on Cosmic Egg.
LISTEN: Wolfmother, "New Moon Rising"
11.FLORENCE AND THE MACHINE
11/21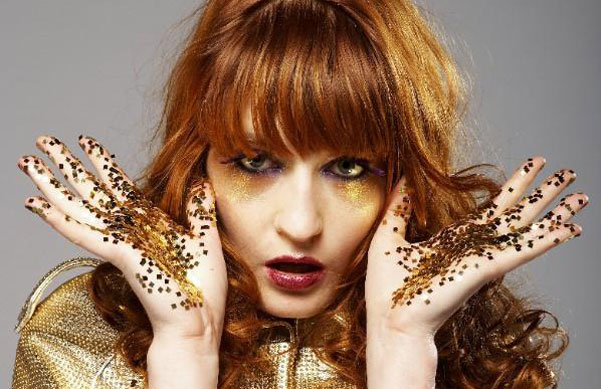 LUNGS (Universal Republic)
Release Date: October 20
The Skinny:Though plucky young hip-hopper Speech Debelle won the U.K.'s Mercury Prize, London firebrand Florence Welch is the year's most exhilarating new British artist. And Lungs, atmospherically produced by the trio of Paul Epworth (Bloc Party, Kate Nash), James Ford (Arctic Monkeys, Simian Mobile Disco), and Steve Mackey (Pulp), is a claws-out breakup album with a crafty balance of chirpy melody and bloody rage. Welch's best songs -- "Kiss With a Fist," "Dog Days Are Over," "Hurricane Drunk" -- are tirades with a genuinely quivering heart behind them. For a spurned party girl, she has a startlingly soulful wail.
Fast Fact: Lungs' "You Got the Love" is a reworked version of the 1991 U.K. dance hit of the same name by the Source (a.k.a., DJ/producer John Truelove), featuring U.S. soul singer Candi Staton, which itself incorporated a reworking of the Frankie Knuckles track "Your Love."
WATCH: Florence and the Machine, "Kiss With a Fist"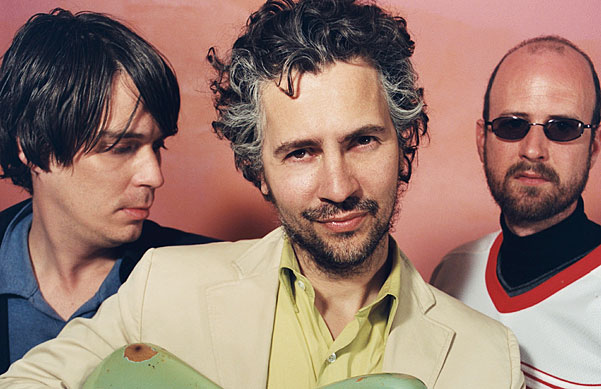 EMBRYONIC (Warner Bros.)
Release Date: October 13
The Skinny:For the past decade -- since 1999's The Soft Bulletin -- the Flaming Lips have faced down mortality and oblivion and political depravity with a near-heroic, let's-make-the-best-of-this-shit joie de vivre (though 2006's more electro-pop At War With the Mystics forced the issue too awkwardly). Now, on their 12th studio full-length, a double album, the Lips sound both numbed and punchy -- songs drone, snarl, whisper creepily, and sprawl off into the void, a result, claims ringleader Wayne Coyne, of a Joy Division/Miles Davis influence. Still, there's a powerful focus to the malaise, and as SPIN's David Marchese wrote of the seven-minute "Powerless," it's "bad juju perfection."
Fast Fact: Coyne harshes mellows galore on Embryonic: "There's no way back / It's complete devastation / There's no way out / How can you still believe what you believe?" he intones on "Ego's Last Stand."
LISTEN: The Flaming Lips, "Convinced of the Hex"
13.JULIAN CASABLANCAS
13/21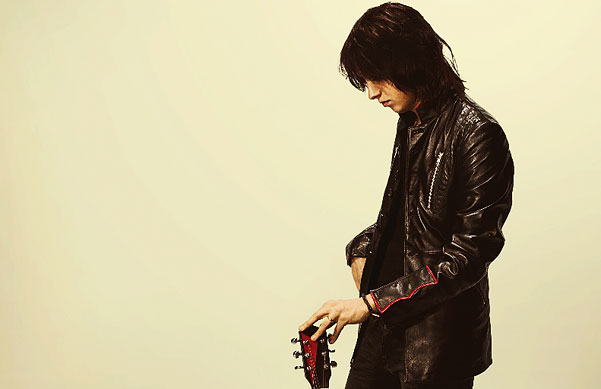 PHRAZES FOR THE YOUNG (Cult/RCA)
Release Date: October 20
The Skinny:With the Strokes still on hiatus after 2006's poorly received First Impressions of Earth, Phrazes is the most anticipated effort by an individual bandmember yet (Casablancas is the fourth Stroke overall to go it alone -- only guitarist Nic Valensi remains solo-less). It's also a carefully composed, if slightly eccentric, collection of catchy synth-rock numbers that rock and croon with aplomb, especially the blissfully-stoned-on-the-boardwalk, shoulda-been summer jam "11th Dimension."
Fast Fact: While completing Phrazes for the Young and preparing to play live as a solo act, Casablancas has also been in the studio working on new material with the other members of the Strokes.
WATCH: Julian Casablancas -- Album Preview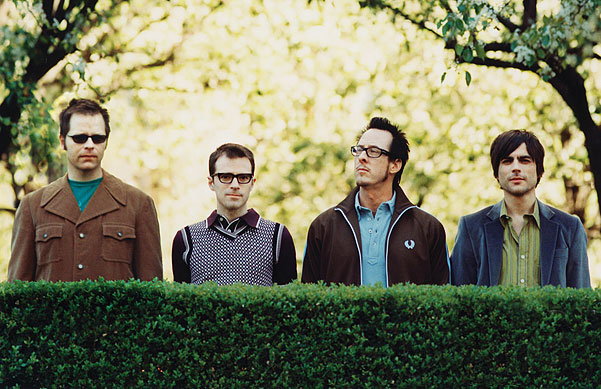 RADITUDE (Geffen)
Release Date: October 27
The Skinny:As recently as two weeks ago, Weezer were still recording tracks for their seventh studio album, so who knows what will end up making the cut, besides fast-strumming, handclapping, vaguely '50s-ish, typically cheeky lead single "(If You're Wondering if I Want You To) I Want You To," co-written by Rock Star: Supernova deck hand Butch Walker. Other Raditude co-writers supposedly include pop-R&B shawty Jermaine Dupri ("Can't Stop Partying") and Swedish pop fixer Dr. Luke ("I'm Your Daddy"). Ifyou're sensing an undercurrent of goofball, potentially cringeworthy sexual banter, you're not alone.
Fast Fact: Nine Inch Nails and Guns N' Roses veteran Josh Freese is reportedly now manning the drums.
LISTEN: Weezer, "(If You're Wondering If I Want You To) I Want You To"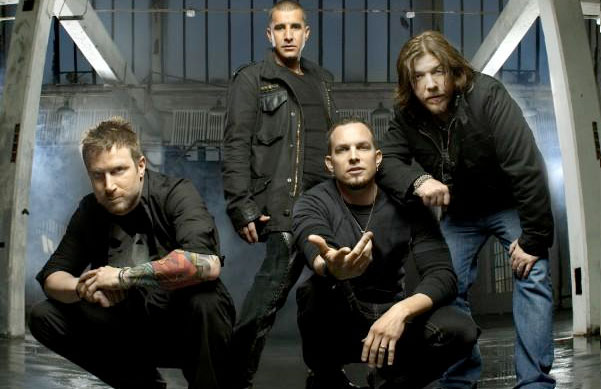 FULL CIRCLE (Wind-up)
Release Date:October 27
Why It Matters:Eight years after their last album, five years after their breakup (following lead singer Scott Stapp's suicidal meltdown), and four years after Stapp got into a bizarre punch-up with members of 311 and their wives in a Baltimore hotel lobby, the oiliest cover boys in SPIN history have reunited to bitchslap Daughtry and all the other bellowing pretenders to their faux-grungy throne. Selling more than 30 million albums has given Creed F-you money, but growling, thunderous, Metallica-esque first single "Overcome" indicates that Stapp and guitarist-songwriting partner Mark Tremonti are more interested in bicep-rock bona fides than pop cash-ins.
Fast Fact: Original bassist Brian Marshall, who actually named the band, played with Creed for the first time in a decade this past June.
LISTEN: Creed, "Overcome"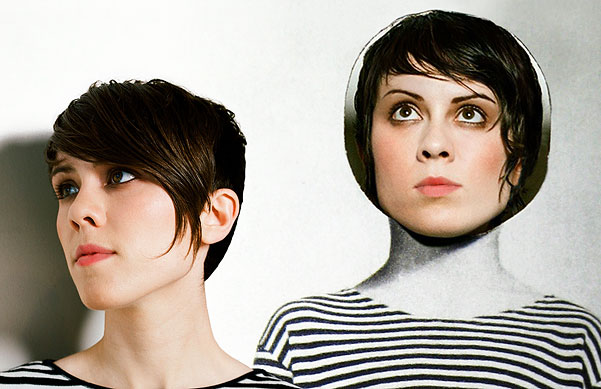 SAINTHOOD (Sire/Vapor)
Release Date: October 27
The Skinny:Inspired by a line from Leonard Cohen's wryly regretful 1979 ballad "Came So Far for Beauty" -- "I practiced all my sainthood / I gave to one and all / But the rumors of my virtue / They move her not at all"-- the twins' sixth album plunges into obsessive, unrequited love, but reflects a deeper, maturing perspective. The songs' arrangements, with fuzzy guitar and harsh synth bursts, boast a more nuanced jolt.
Fast Fact: In an attempt to write together, the siblings roadtripped to New Orleans, but none of those collaborations ended up on the album.
LISTEN: Tegan and Sara, "Feel It In My Bones" Ft. Tiesto
17.DEVENDRA BANHART
17/21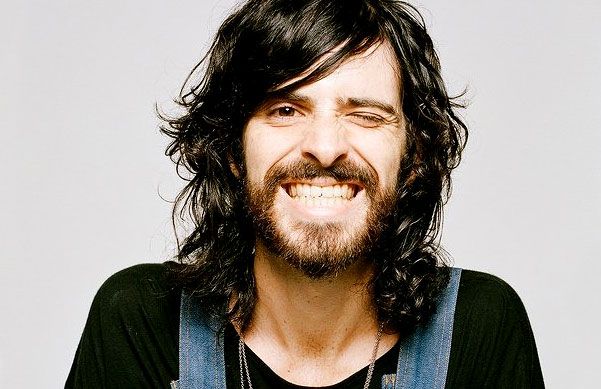 WHAT WILL WE BE (Warner Bros.)
Release Date: October 27
The Skinny:This oft-barefoot, poncho-friendly pied piper has always been a playful genre dabbler, and due to his vast multi-talents, he's largely gotten away with it, though even his best records -- Niño Rojo or Cripple Crow -- were rife with patience-testing digressions. Banhart's first album for a major-label, and his second with the core group of musicians who worked on 2007's Smokey Rolls Down Thunder Canyon, is a comparatively composed affair. The suave, strolling croon of "Baby" even seems to show the influence of guitarist Rodrigo Amarante, who fronts Strokes offshoot Little Joy.
WATCH: Devendra Banhart,"Baby" Live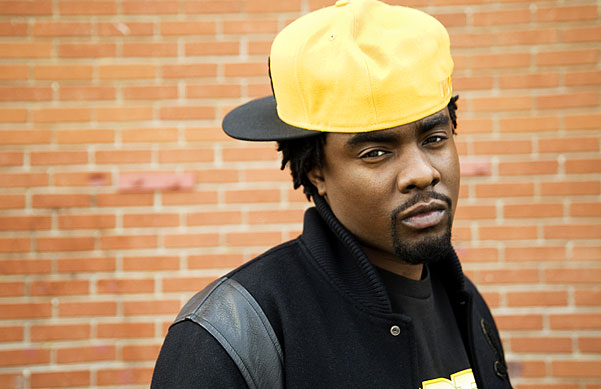 ATTENTION DEFICIT (Allido/Interscope)
Release Date: November 3
Why It Matters:What makes this D.C. MC so other-side-of-the-pillow cool -- the ability to rock a live band, introspective lyrical bent, ever-shifting flows, a music-geek's taste for different genres -- doesn't seem to be making it any easier for him to crash the commercial rap ass party with this much-delayed major-label debut. The attempted pop single "Chillin'" (featuring Lady Gaga) was goo-goo weak, but on collaborations with TV on the Radio's Dave Sitek ("Triumph"), Bun B ("Mirrors"), and the oddball pairing of the Dap-Kings with blink-182's Travis Barker ("O.G."), Wale dazzles.
Fast Fact: Despite helping shepherd Wale's career (via his Allido label), and executive producing Attention Deficit, Mark Ronson actually only worked on three of the album's eleven tracks.
LISTEN: Wale, "World Tour"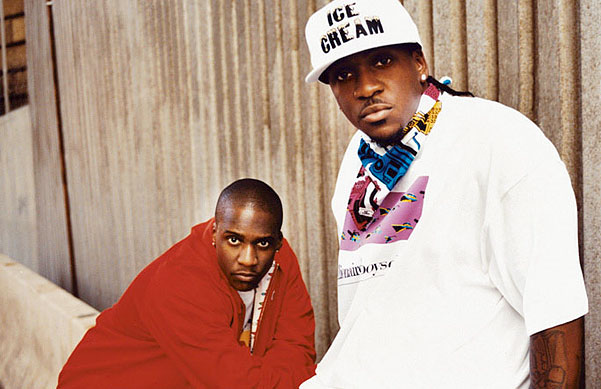 TILL THE CASKET DROPS (Columbia)
Release Date:Nov. 10
The Skinny:Apparently, brothers Gene (a.k.a., Malice) and Terrence (Pusha T) Thornton believe that bestowing hip-hop with elegantly intricate lyrics, masterfully voiced flows, challenging but compelling musical backdrops, and the dopest cocaine metaphors since Steely Dan, entitle them to reap the spoils of massive hit records. And maybe it should. But life, and certainly hip-hop, has never been about proper payoffs. So here the Thorntons are, on a new label, packing another repeatedly delayed album, with continued worries about commercial viability, even thought the first single, "Kinda Like a Big Deal," featuring Kanye West, is a ruggedly flossy marvel (second single, the cheesily slight Neptunes production "I'm Good" is another matter). Although it certainly won't unite "the hood and the hipsters," as the Clipse have daydreamed, Till the Casket Drops will be the best hip-hop album you'll hear in 2009 that morons will view as kinda like a big fail because some overcompensating bougie program director decided he'd rather flog Gucci Mane.
Fast Fact: Though Rick Rubin signed Clipse to Columbia in 2007, and spent time in the studio with the duo, none of the songs on Till the Casket Drops were produced by the bearded spiritualist.
LISTEN: Clipse, "Kind Of A Big Deal"
20.THEM CROOKED VULTURES
20/21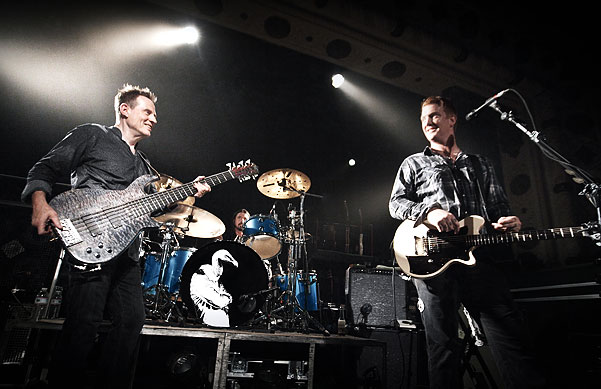 NEVER DESERVED THE FUTURE (Interscope)
Release Date: Fall
The Skinny:Rock'n'roll dude's dudes explore the full scope of their dudeness in the context of classic, riff-based, metal-tinged composition. Participants include Foo Fighters' Dave Grohl on drums, Queens of the Stone Age's Josh Homme on guitar and vocals, and Led Zeppelin's John Paul Jones on bass and keyboards. Excerpts of three tracks, "Scumbag Blues," "Elephants," and "Nobody Loves Me and Neither Do I" have appeared online, and sound fairly colossally dude-like.
Fast Fact: Dude!
WATCH: Them Crooked Vultures, "Scumbag Blues"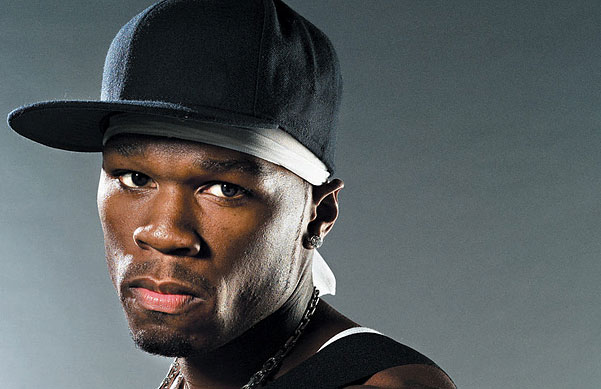 BEFORE I SELF-DESTRUCT (Interscope)
Release Date: Nov. 17
Why It Matters:With Curtis "50 Cent" Jackson's numbing array of media and marketing hustles, music is now an afterthought for the uneasy former King of Queens, so Fitty has basically recast himself as the world's richest mixtape rapper -- a slumming millionaire who cranks out marginally interesting street records, instigates random meaningless beefs, and feeds the Internet beast with infantile content. But his Interscope contract demands one more officially distributed piece of product, so just in time for Thanksgiving, we'll be blessed with Before I Self-Destruct, which has supposedly been completed since 2007 (only adding to its obligatory aura). Expect professionally produced gothic nihilism softened up with gauche romantic goo for consumers of all ages.
Fast Fact: When Before I Self-Destruct was originally set for release in late 2008, 50 Cent claimed it was the companion to a film of the same name, his directorial debut. But after releasing a few trailers online, there's been no further word on the project.
WATCH: 50 Cent, "Get Up"