Radiohead may never release another full-length album, but that certainly isn't stopping frontman Thom Yorke from dropping plenty of new material. On his band's website Thursday, the singer announced the release of two solo tunes, available September 21 as free digital downloads and on 12″ vinyl.
Yorke describes one song, "FeelingPulledApartbyHorses" (watch a video of him playing the cut in 2005 below), as "an old tune thats been kicking around without a home since 2001," recorded with the help of Radiohead guitarist Jonny Greenwood. "They [the songs] are loosely under the Thom Yorke name this time, although these days it's all getting kind of blurry," he adds.
The other new song, "The Hollow Earth," is "a bass menace," writes Yorke, originally slated for his 2006 solo album The Eraser but left off the final release.
These two new tunes continue this summer's flurry of new Yorke and Radiohead tracks.In July we first heard Yorke's Miracle Legion cover "All the Best," recorded for the tribute album Ciao My Shining Star: The Songs of Mark Mulcahy, out September 29. Later we watched the Oxford lad perform "Present Tense" during a solo set at England's Latitude Festival.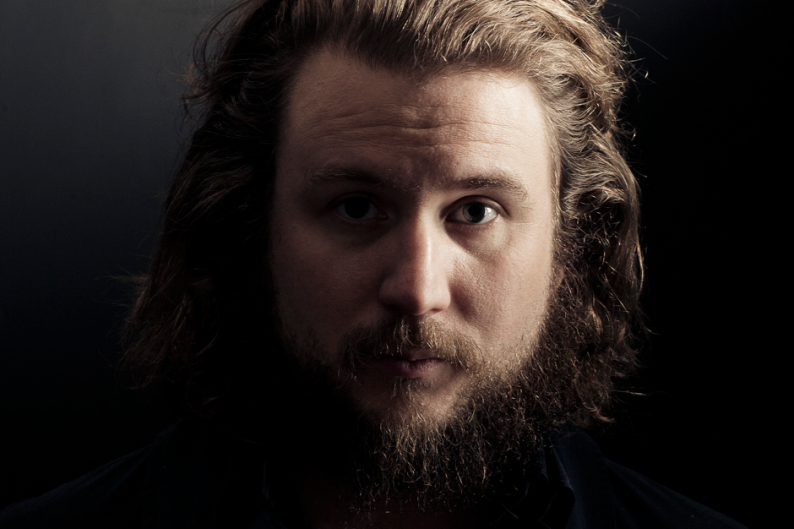 Meanwhile, Radiohead dropped "Harry Patch (In Memory Of)," a tribute song to the last British WWI vet, who passed over the summer. And last month, Radiohead's "These Are My Twisted Words" mysteriously leaked to a fan site.
Yorke and Radiohead spent some time in the studio this past Spring, so let's hope this isn't the last of the new material!
Thom Yorke, "Feeling Pulled Apart by Horses"
https://www.youtube.com/embed/sTHJHMuhEUo